Hello, Lovelies! Valentine's & Galentine's day will always be a cute and kitschy holiday to me. It's so fun to bust out some decorations that remind you of your elementary school Valentine exchanges.
Balloons are beautiful for all kinds of occasions and this little Valentine's day heart would be a cute addition to any party or Galentine's get together!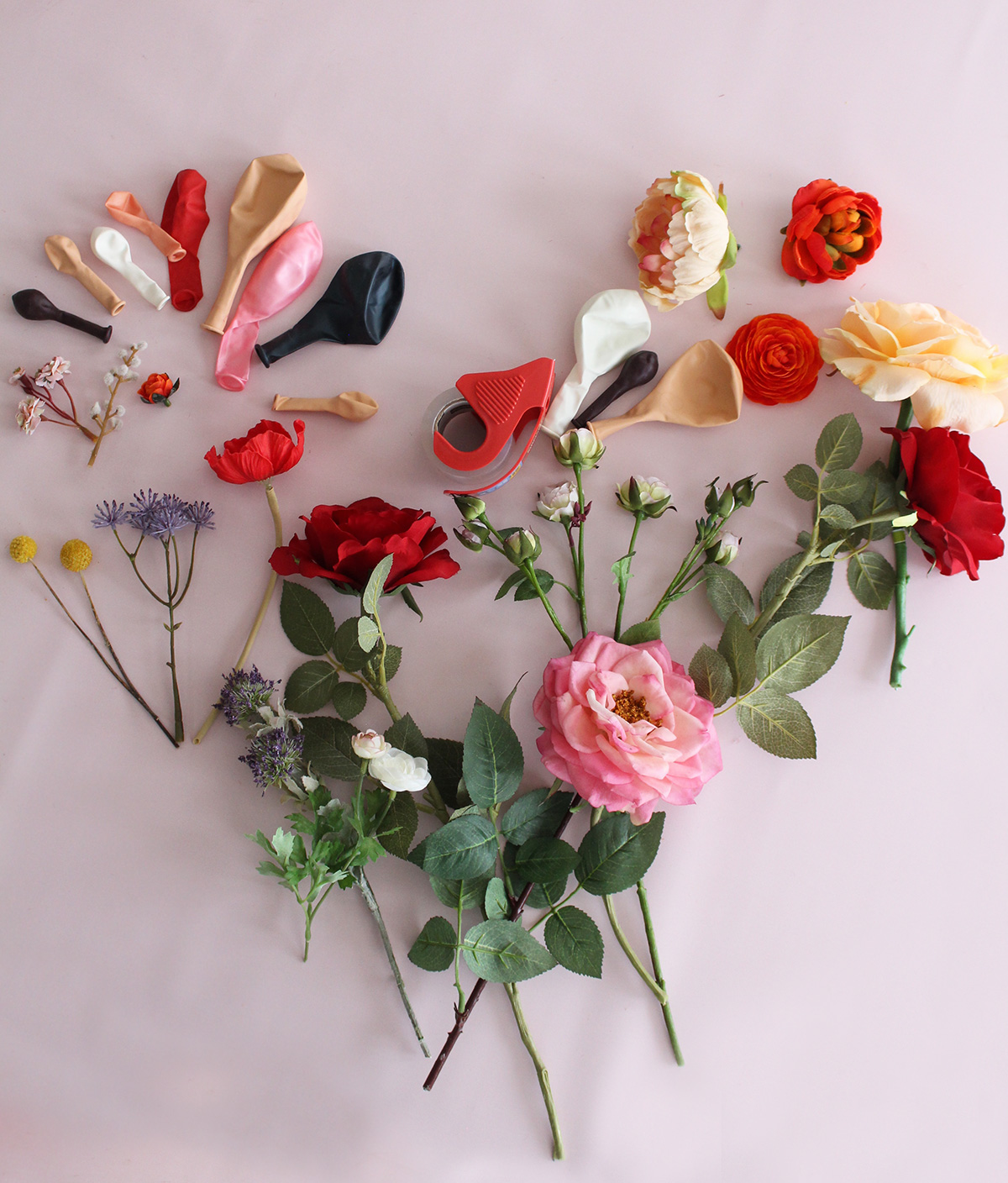 For this project you will need:
balloons (regular and small sizes)  I used blush/nude, pink (pearlized), gold, another gold shade, red, light grey, burgundy, grape, white, navy blue
faux florals (a nice mixture of blooms, buds, and greenery)
clear packing tape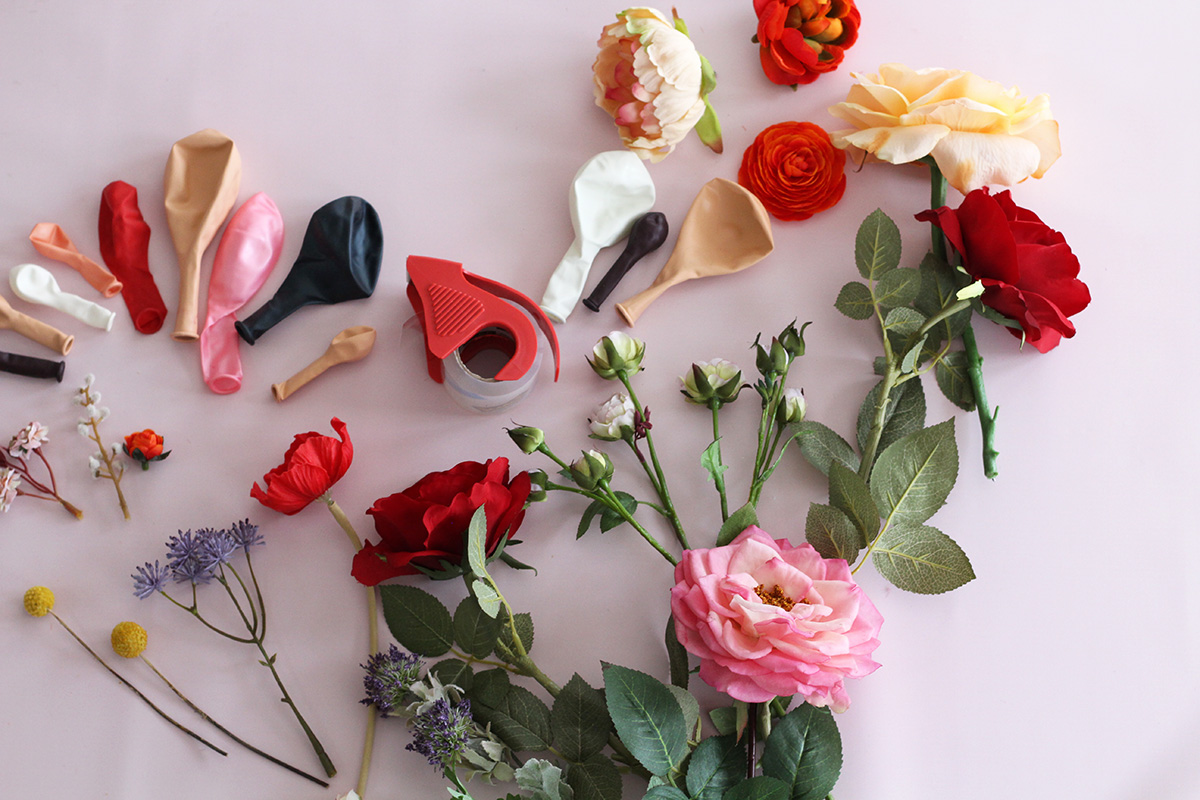 Pick a variety of shades of pinks, blush, and golds. Some accents of deeper or brighter colors make for a sophisticated color scheme. I used plum, red, and navy blue.
(You can flex your lungs or go the less exhausting route and use an air pump! No helium needed here!)
Put clear tape on each balloon to attach it to the wall or another surface (make sure you cant see the "knot" on your balloon when you place it.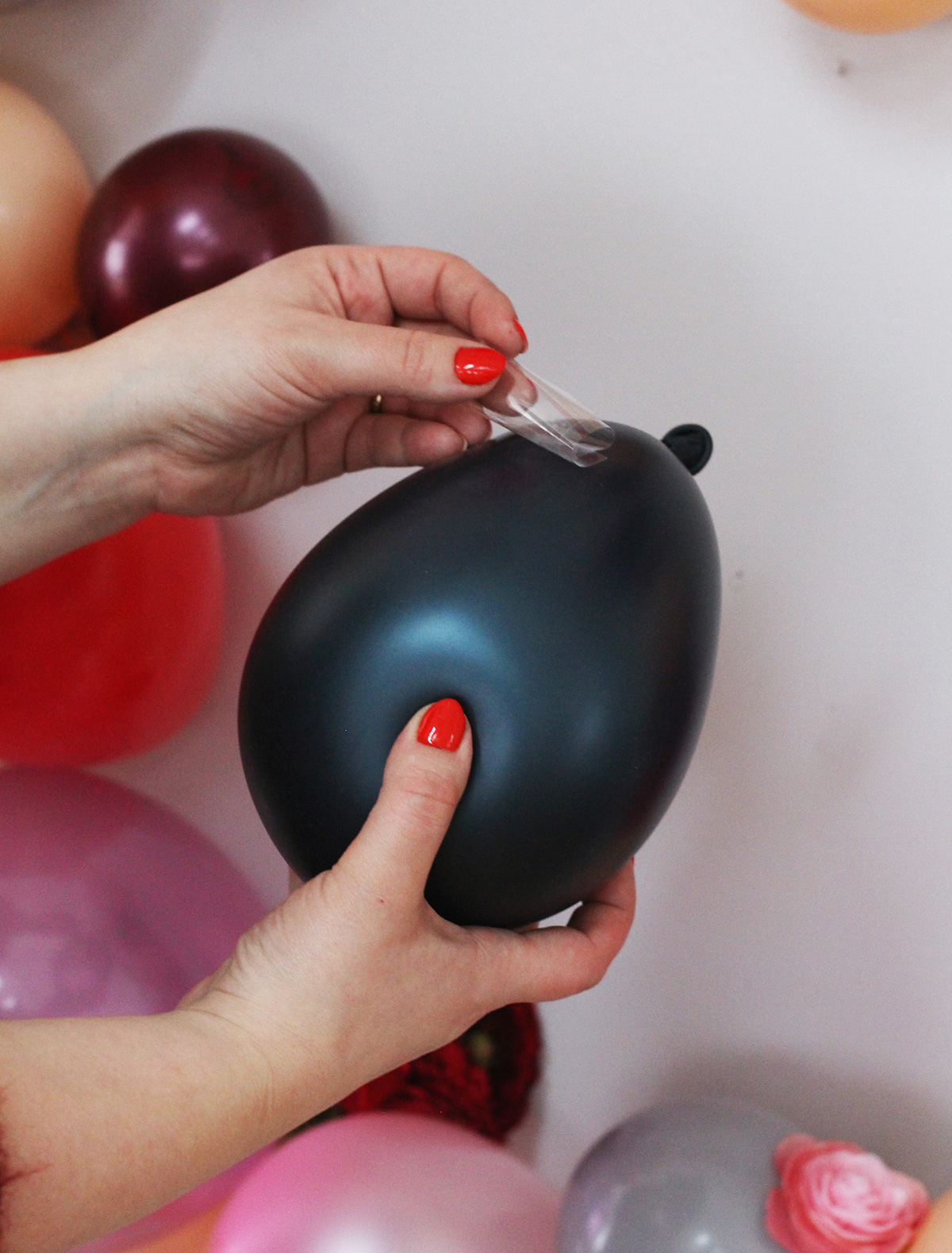 Use your larger first in a few places to begin your heart shape.  Once you are happy with your shape overall, fill in with your smaller balloons making sure your colors are balanced throughout.
Don't blow up the balloons before you need them…you will want to change the sizes as you find specific spots to place each one.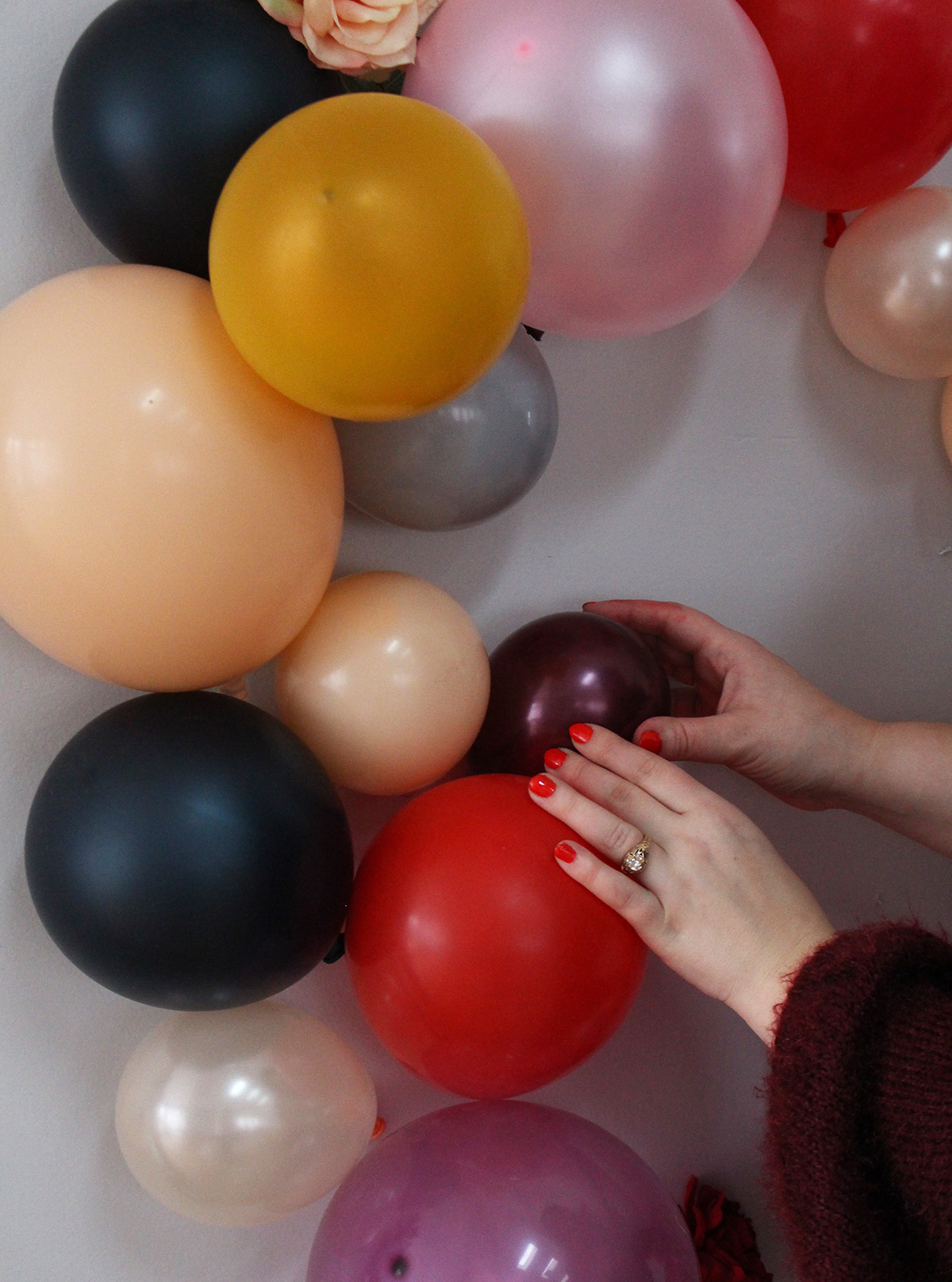 Once you have your heart shape completed. Use some floral blooms in a variety of colors and sizes to fill any small holes and spaces throughout.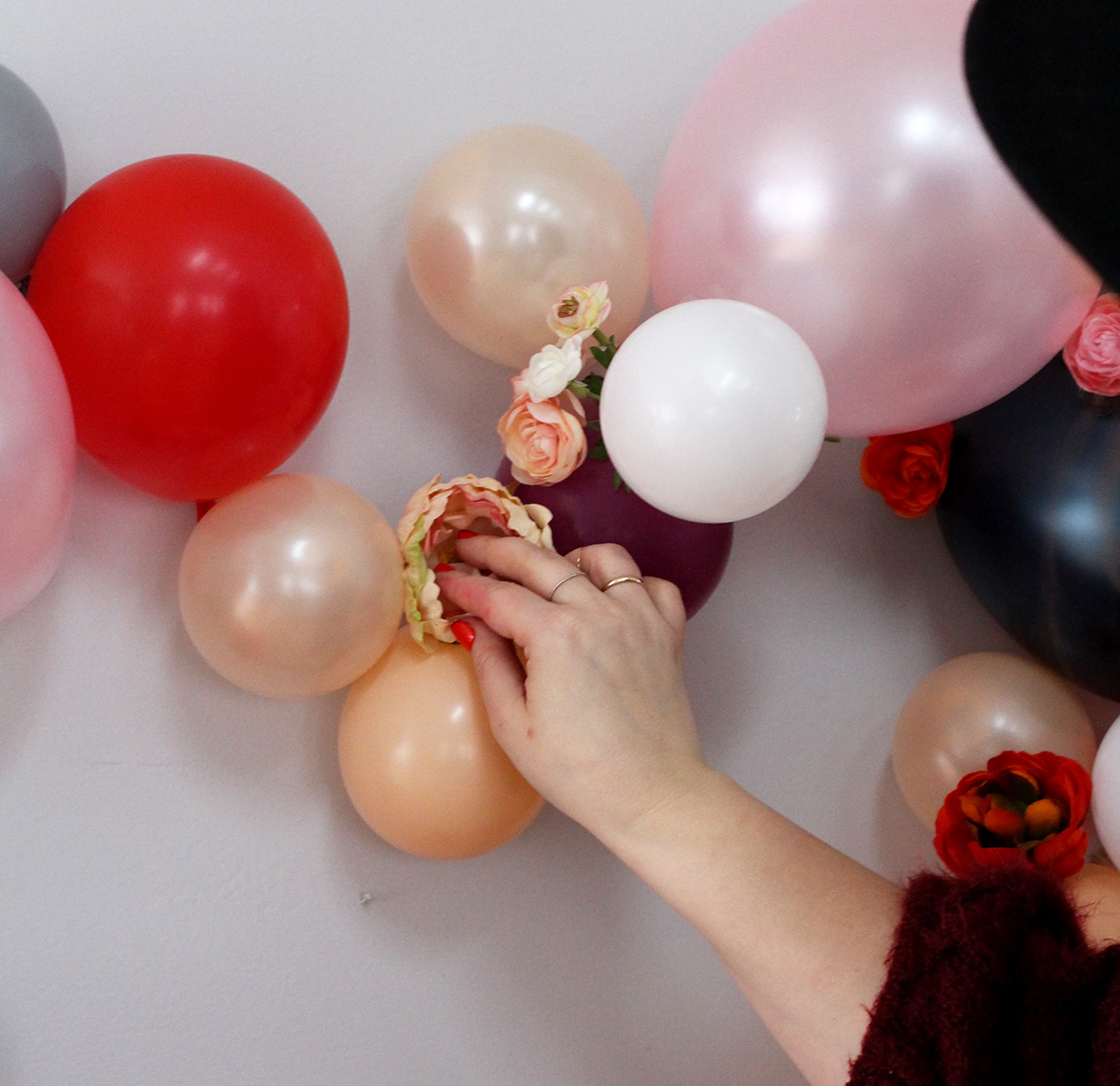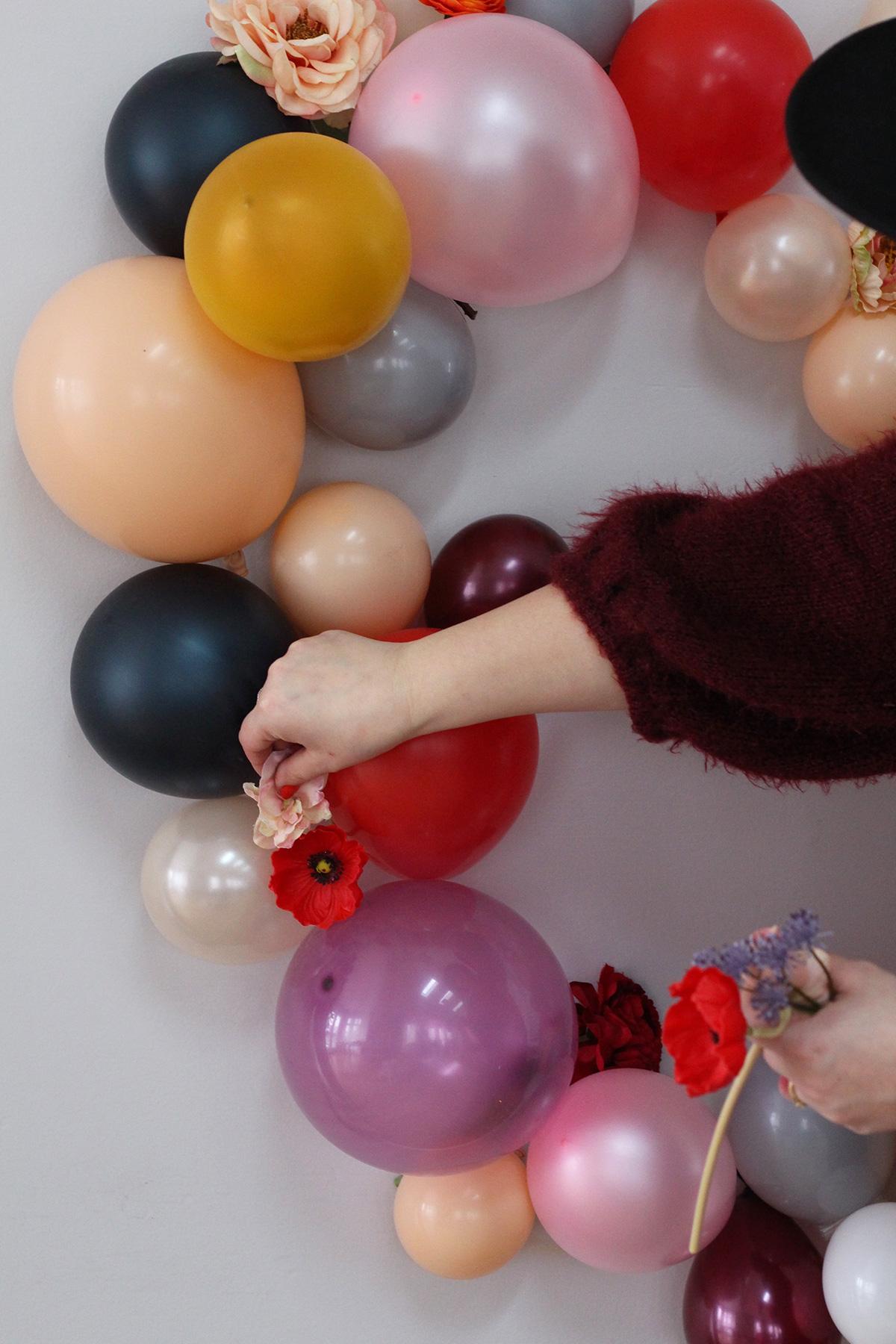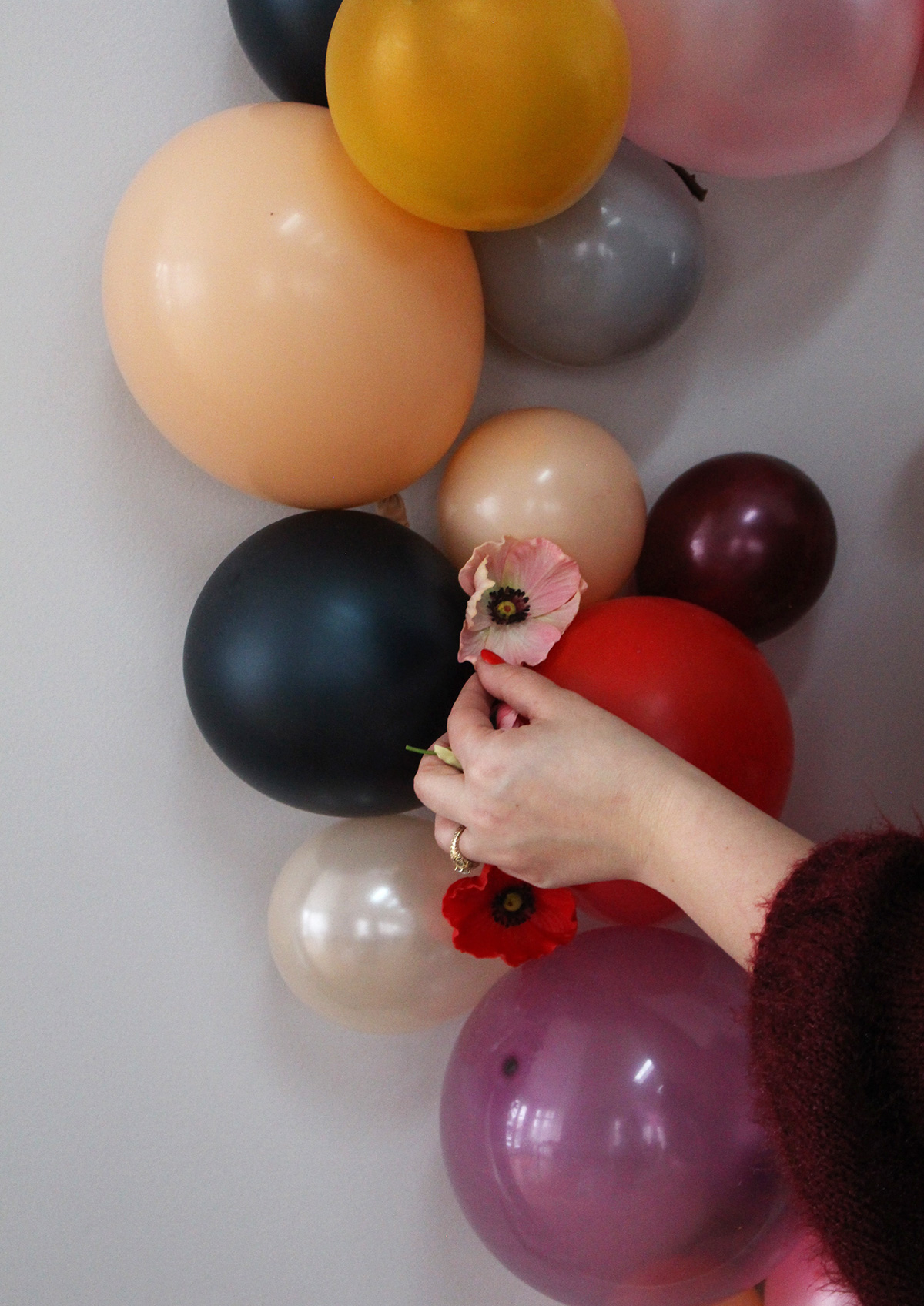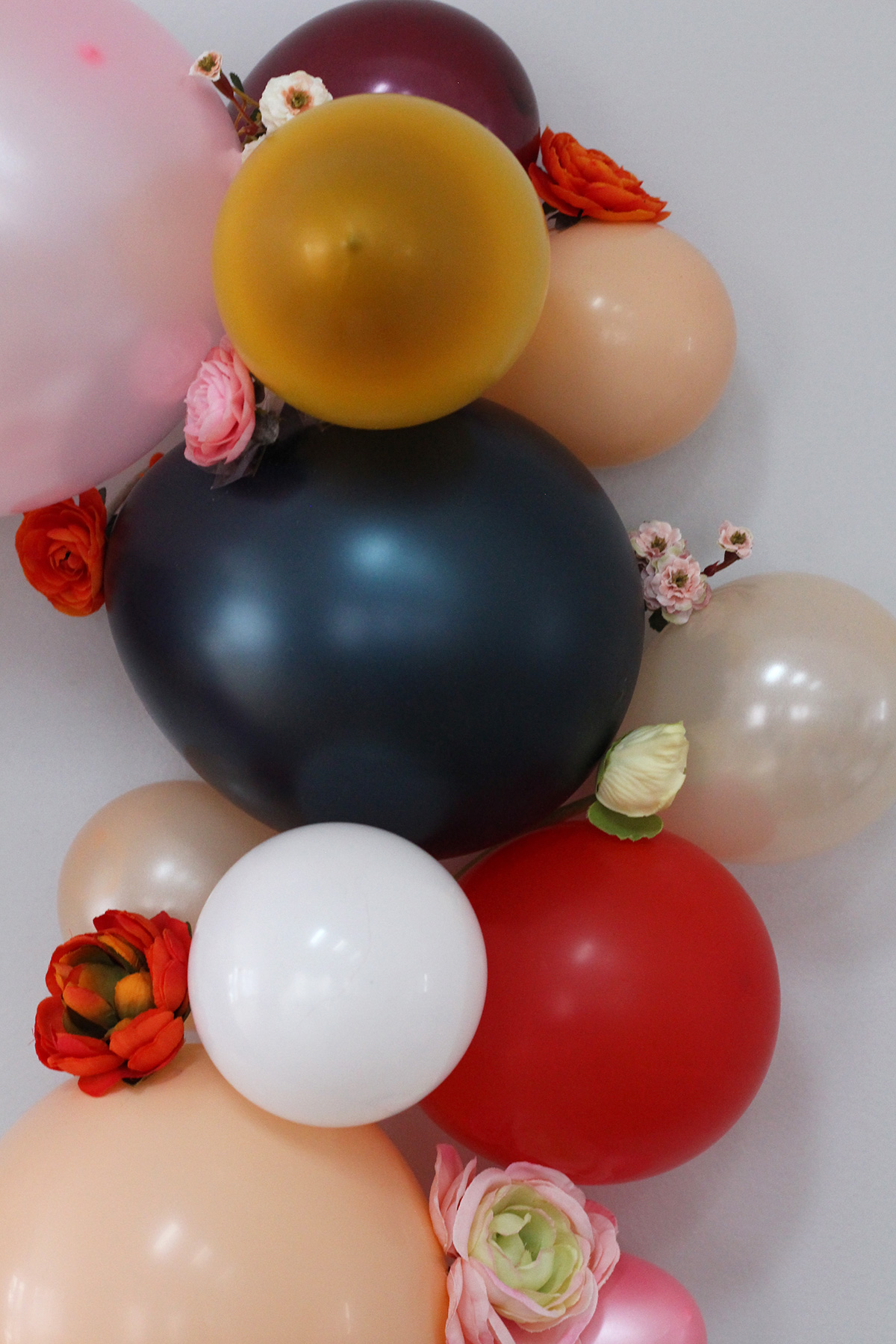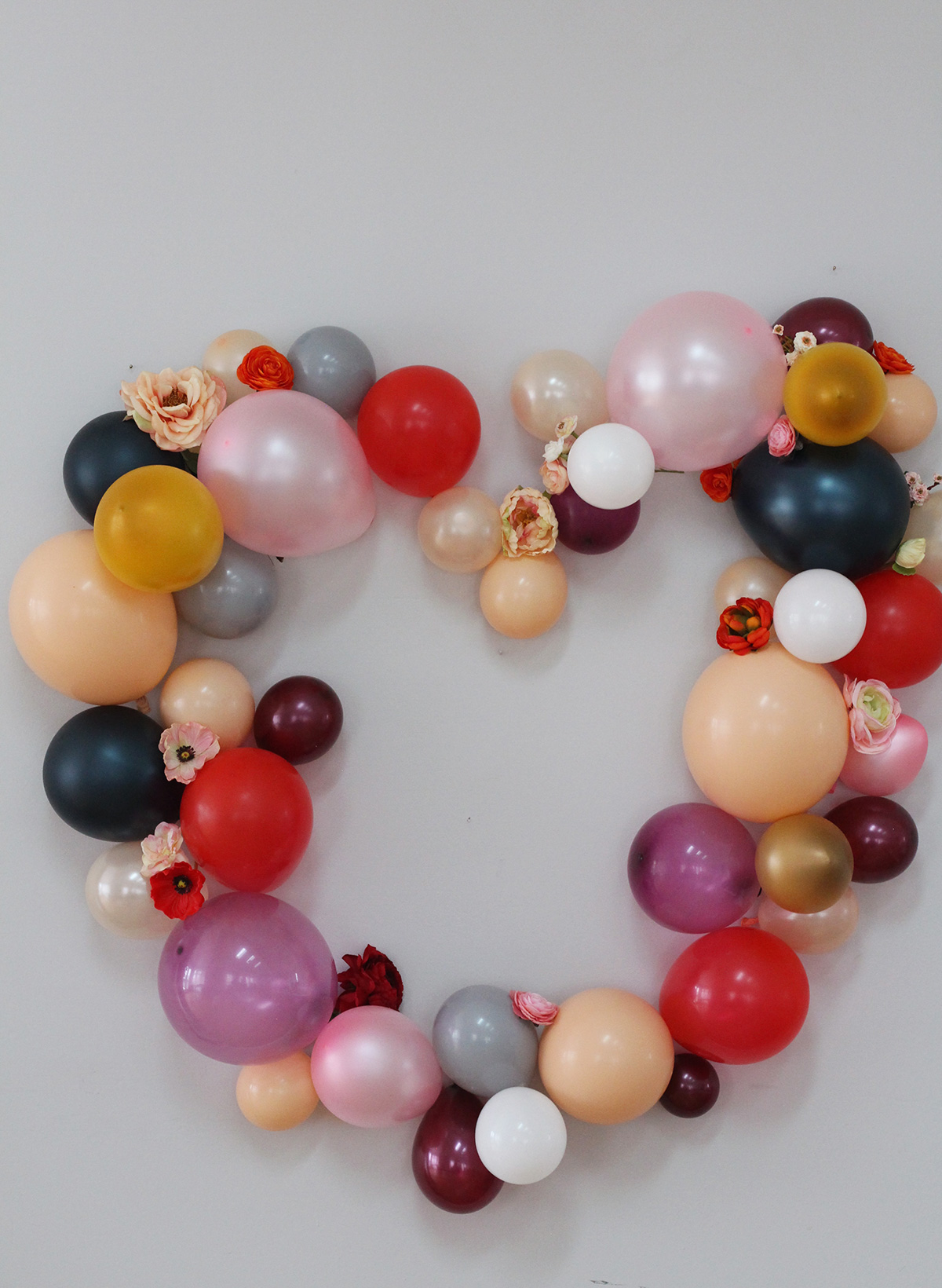 That's it! It's so easy to make a beautiful balloon backdrop! A Lily & Val framed print looks so cute hanging inside, too!
You could also make a fully filled in heart especially to use for a fun selfie background for your gal pals!
Share your balloon backdrops with us at #lilyandvalliving so we can see your take on this fun festive project. xo Happy Valentines Day!