What's better than receiving a cute bouquet of flowers? Receiving a cute bouquet of flowers wrapped in a darling way! I am always a sucker for pretty packaging and I think it makes a big difference, even with flowers. So, with Mother's Day quickly approaching, I'm excited to bring you this sweet idea for a small gift or an add on to a package – a petit bouquet wrapped in beautiful paper! I loved drawing these floral wrap sheets and I'm excited to share them with you as a free download. Keep reading to get yours…
This post is in collaboration with the talented floral designer Marah of A Gypsy in the City and Botanical Gypsy! Marah creates such beautiful and whimsical floral designs and I'm thrilled to partner with her! On her post, she is showing all the steps for creating your own lovely flower arrangement and sharing some valuable tips. Visit her post here.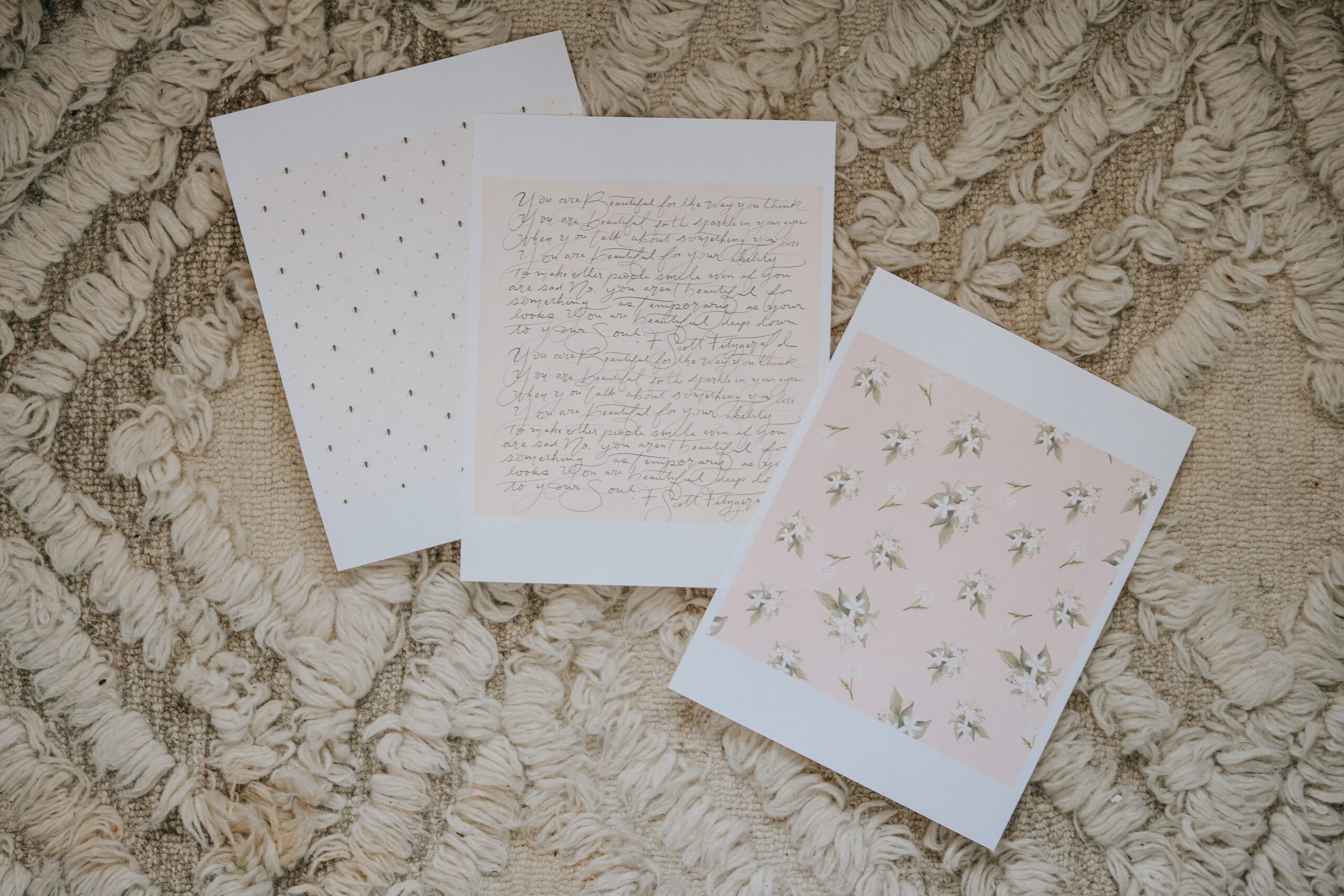 You will receive a PDF that has been set up on standard 8.5″ x 11″ sheets of paper for printing at home. Regular copy paper and not cardstock will actually work best for these! Once printed, simply cut out the designs and follow Marah's steps for floral wrapping.
In the download you'll find three designs that I think are perfect especially for Mother's Day, but they would work for gift-giving of all kinds. Since April is National Letter Writing Month I thought it was fitting to include a "handwritten" sheet to make your florals look like they are wrapped in a sweet letter. (The letter includes the beautfiul words from F. Scott Fitzgerald by the way, perfect to give to a special lady.) This one might be my favorite!
You'll also find a simple and cute bee pattern (I can't resisit anything bee!) and a pretty, soft blush floral.
How pretty are Marah's arrangements?! I love them!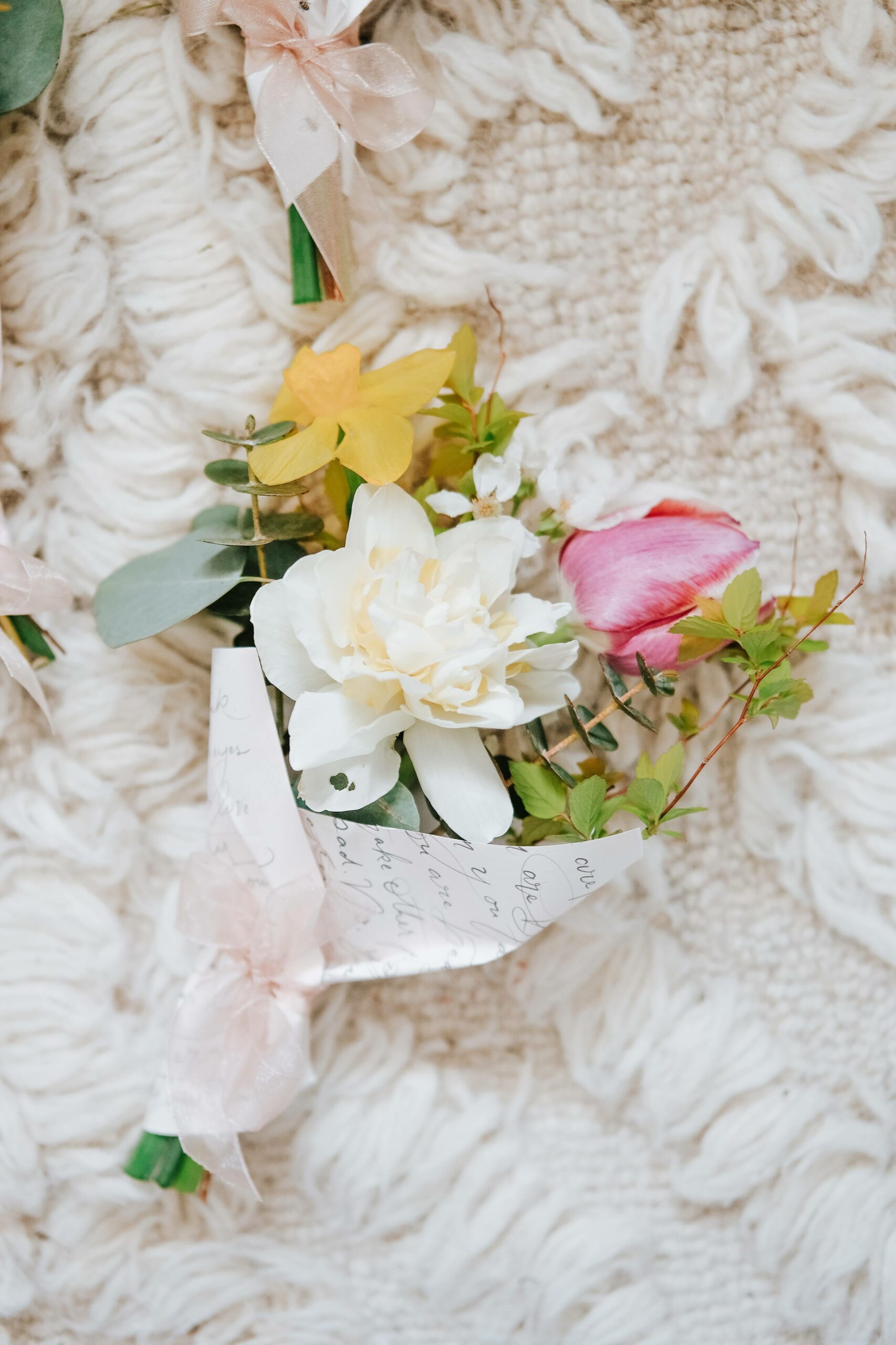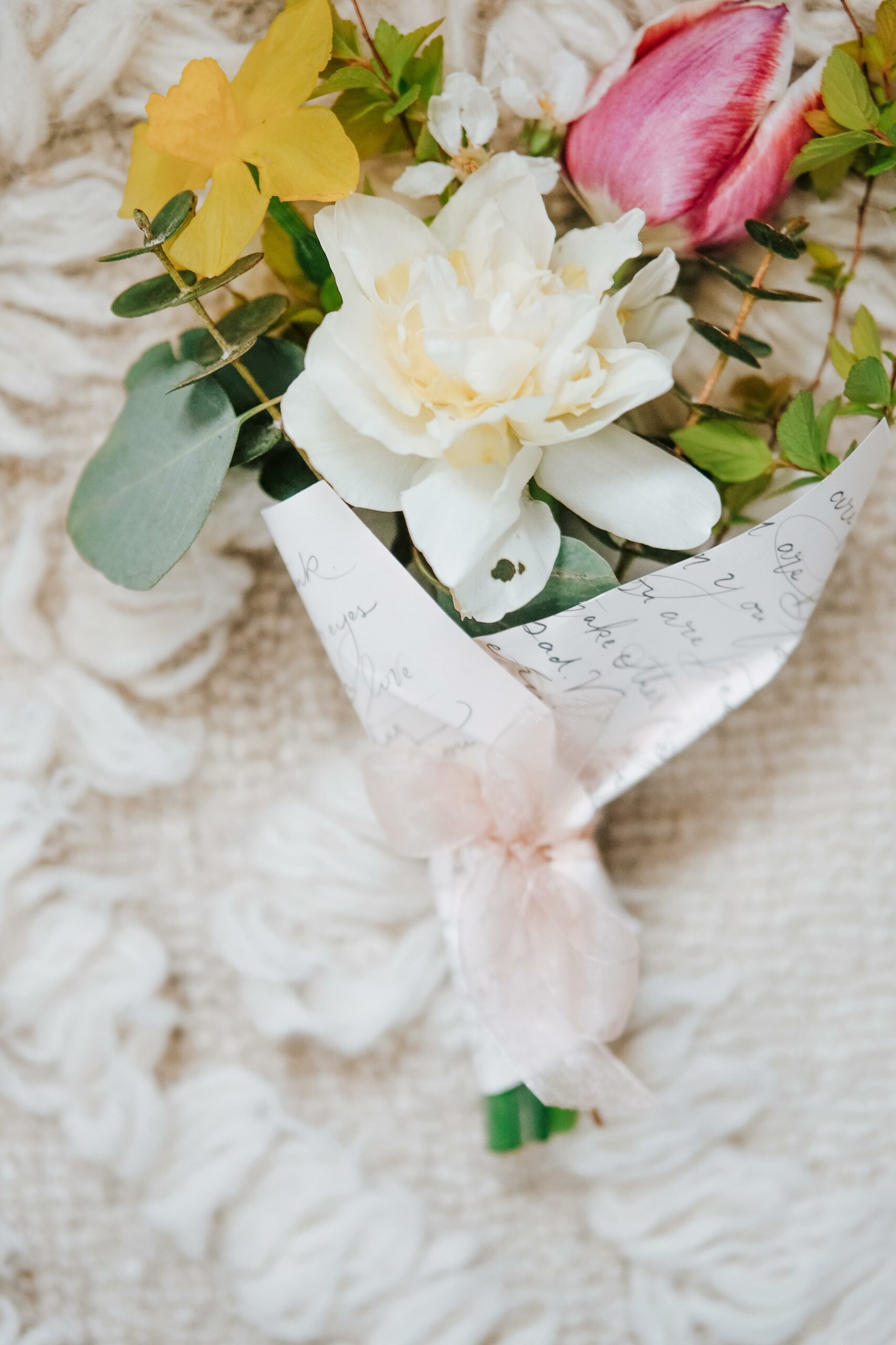 I hope you enjoy making these little bouquets -even as just a pick-me-up for yourself! Be sure to grab your download here and visit Marah's blog post for some amazing floral arranging how-tos. Enjoy!