At this time in December, it's safe to say the trees are lit and decorated, wreaths are hung and holiday prints are displayed, but one room that seems to lack Christmas cheer is the kitchen. It can be difficult to decorate and have a practical, functioning kitchen at the same time. So we decided to take something functional- like tea towels- and make them over in holiday style!
You will need:
Plain white linen tea towels (these are what I used)
Festive fabric
Chalk
Scissors
A ruler
Iron-on adhesive
A hot iron
Instructions:
Following the instructions on the adhesive, iron it to the back of your christmas fabric. Then, using craft chalk, draw out the shapes and letters you would like to use on your towels. Carefully cut them out and dust off any chalk remaining on the shapes.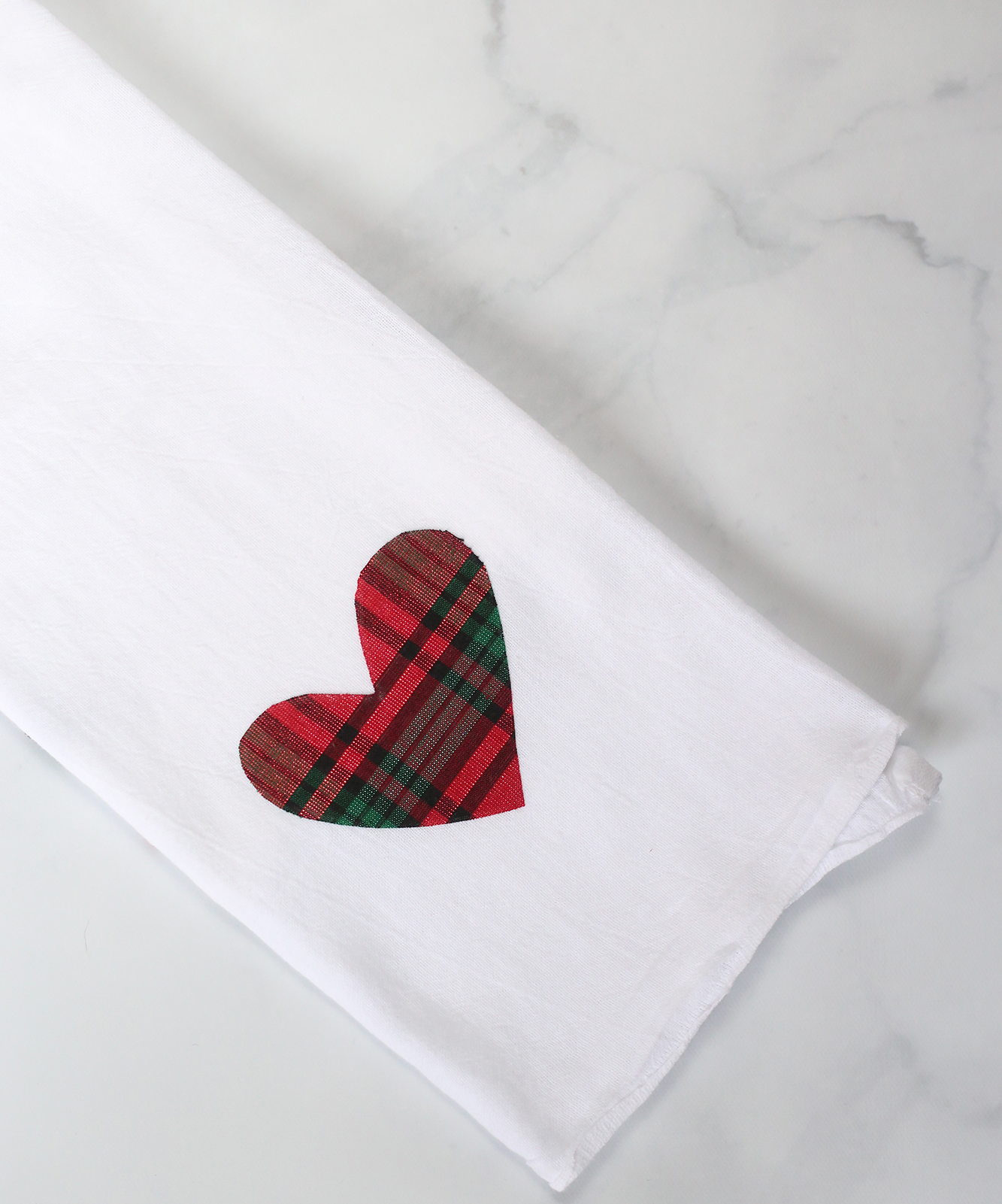 Next, iron the shapes onto your towel for about 10 seconds. (Be sure to follow the specific instructions on your iron-on adhesive)
That's all there is to it!  Use a ruler to make sure you shapes are level and evenly spaced.  I absolutely love how much this plaid fabric pops against the white!  Iron-on adhesive is so fun to use and so simple!
Not only can you hang these in your kitchen, they would make perfect gifts for your favorite hosts! Fold them into a bundle and wrap with twine so the festive fabric really shows.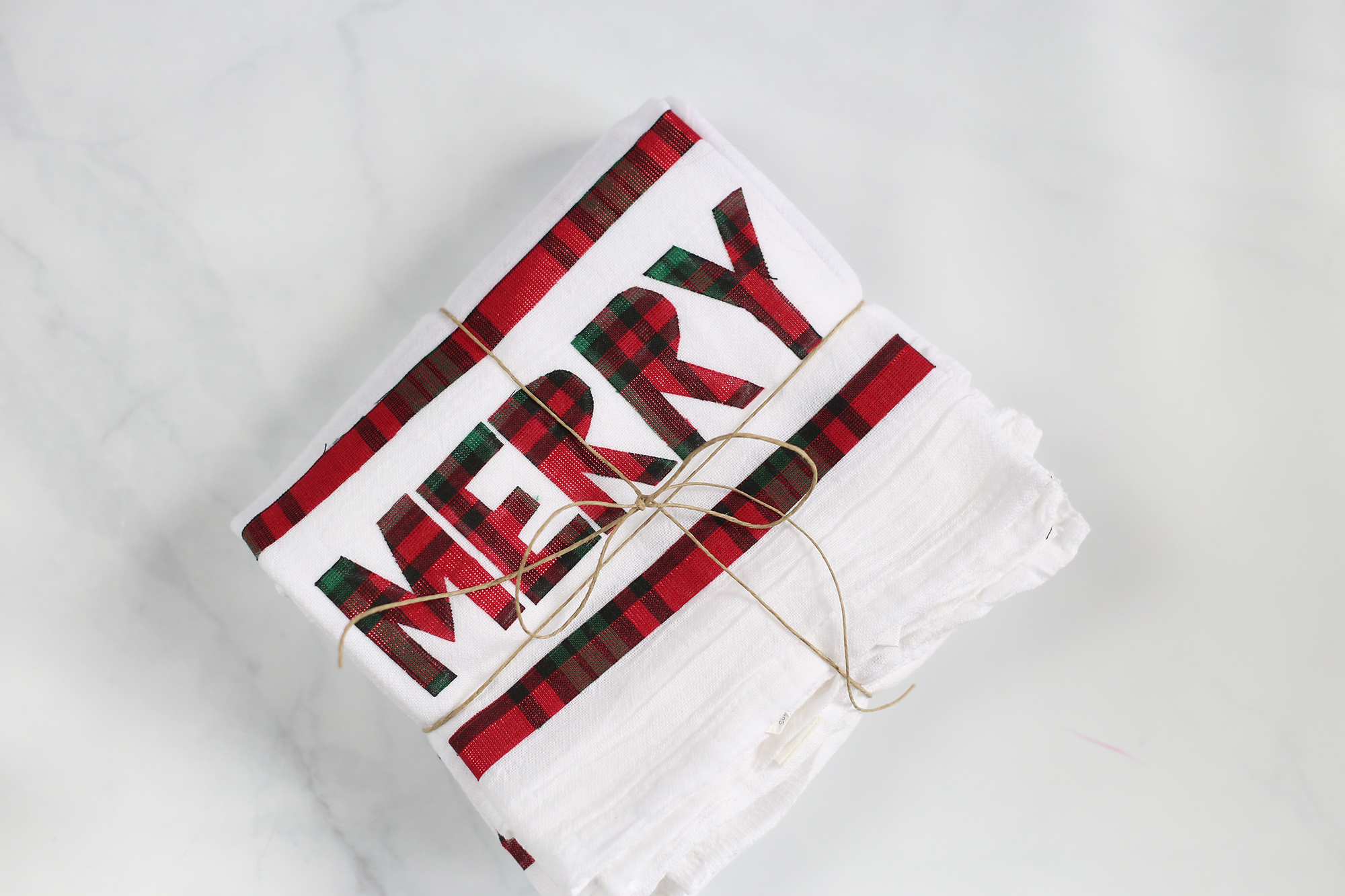 If you feel like your kitchen towels need some Christmas cheer, try this out!  It's a fun craft that's quick, easy, and won't take away from all that gift wrapping you have to get done!