Hi friends! I hope your December is off to an AMAZING start! For today's post, I wanted to share an extremely simple decor DIY using a Hearth & Hand™ brass frame from Target to make this Holiday Wall Hanging! I made it for my own home this year and thought you might enjoy it too!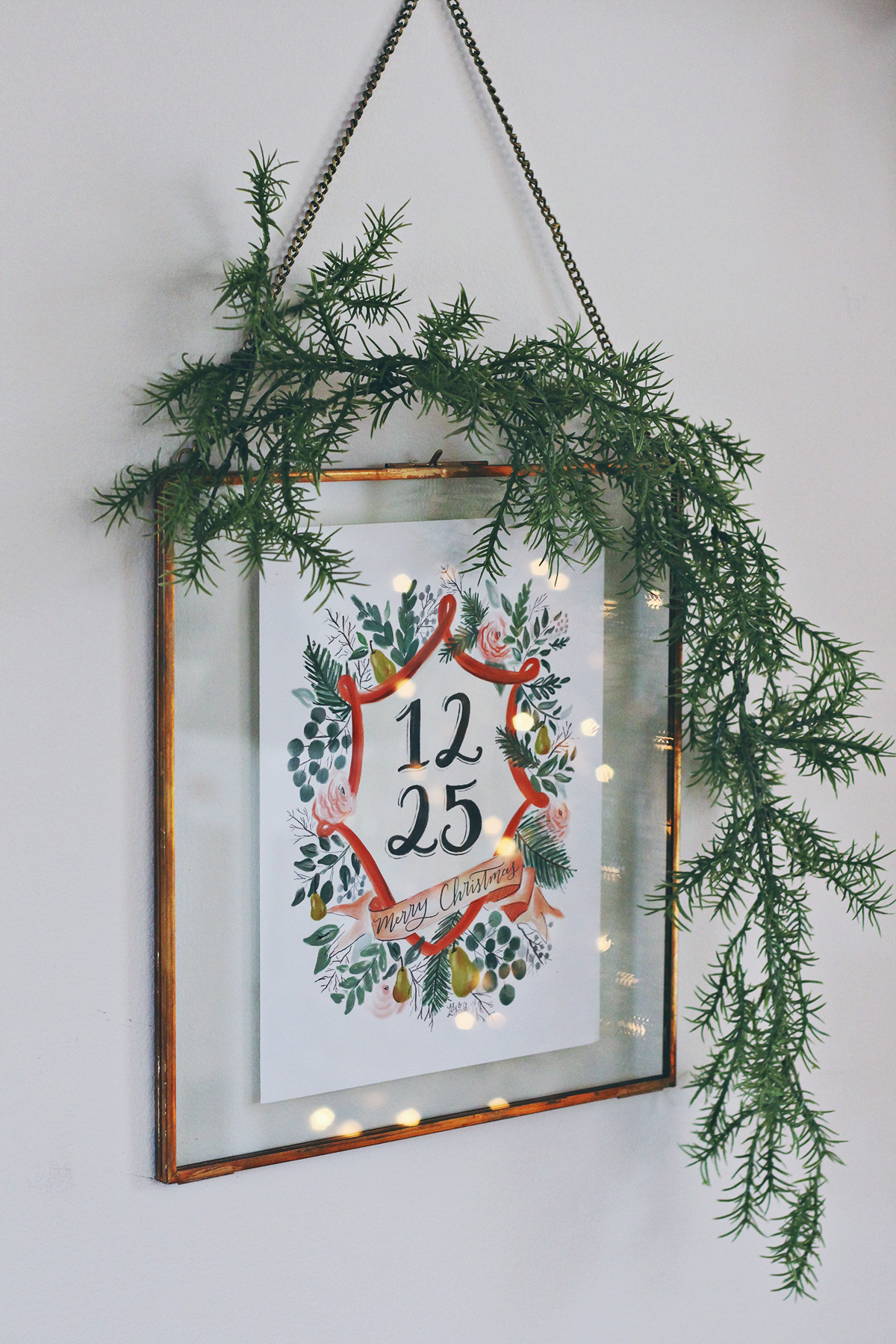 You will need:
A metal hanging specimen frame. I used the 12″ x 12″ Hearth & Hand™ with Magnolia brass frame from Target!
An 8×10 Lily & Val print. (I chose this one.)
Faux Greenery (Mine is from Hobby Lobby)
A note about the faux greenery: I did not use a specifically holiday greenery. Instead, I chose these plastic greens because they were a smaller scale and would drape a bit easier off my small frame as opposed to a mantel or something of a larger scale.
Green floral wire
Scissors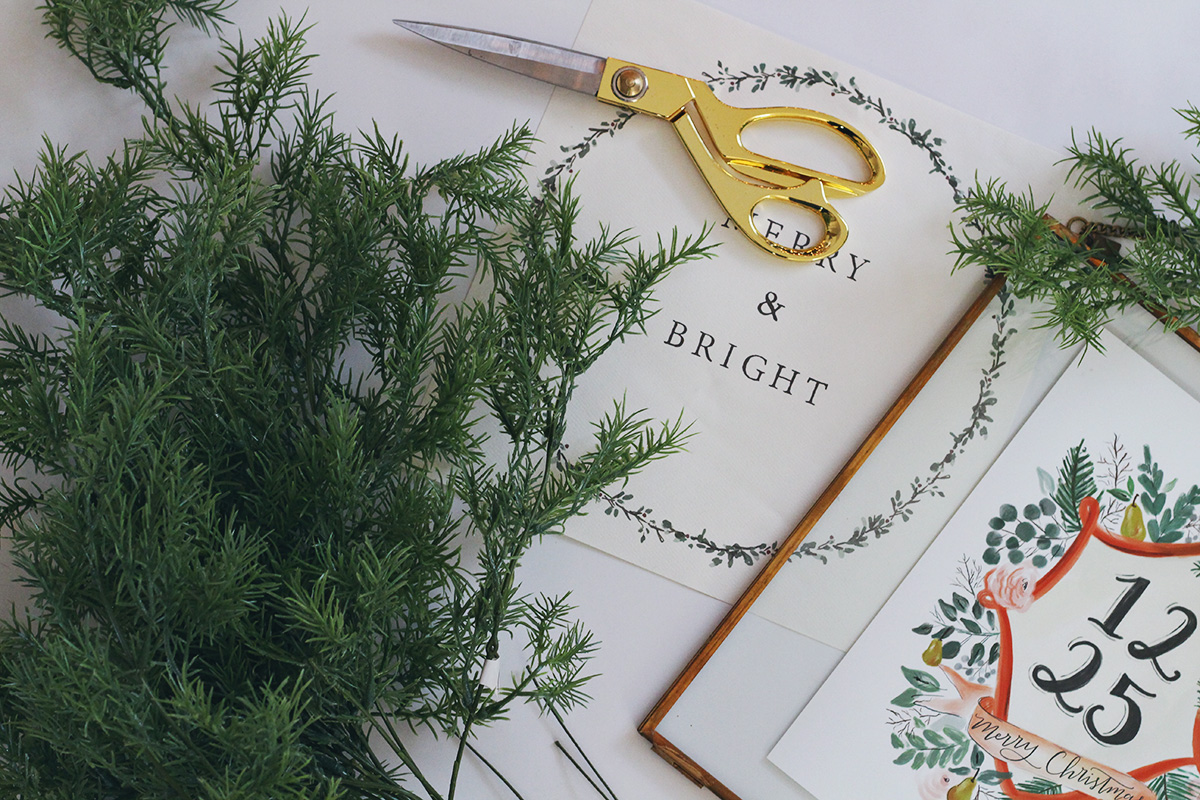 Directions:
When I saw these brass specimen frames as part of the Magnolia for Target collection I knew I had to have one! I love how easy it is to switch out the artwork. It came with the "Merry & Bright" print pictured above, but I switched it instead with the 12/25 Lily & Val print. Just add a tiny piece of tape to the back of the print and it will stay in place once you close the frame.
Next, create the greenery swag that we will then attach to the brass hanging frame. Cut two pieces of your greenery and place them together facing opposite directions. Use the floral wire to attach them together. You want to make sure you only wire down the stems and not the greenery coming off the stems. They will help cover your wire.
Add any additional needed length to your swag by attaching more greens with floral wire. I wanted mine to cover the top of the frame and drape down the side.
Then, attach your greenery swag to the frame using small pieces of floral wire. I attached the end of the greenery to the left side chain to look as though it was climbing the frame a bit, then attached another piece to the loop on the right side, letting the rest of the greenery drape naturally over the side. Adjust any greenery pieces as needed to cover the wire. Hang and enjoy!
So simple, but it makes for a really unique, modern display! I'm using mine as part of a gallery wall in my dining room! I love how it looks paired with my "It's a Wonderful Life" Canvas.
Happy Christmas decorating, everyone! I hope you enjoyed this decor DIY!