Hi friends! I hope you have enjoyed following along in my Garden Sketchbook Journal this summer! You can visit part 1 and part 2 if you missed those.
This project has been so much fun… just painting for myself without any pressure! It has been deeply inspiring and I know I"ll be recreating some of these paintings at a larger scale or trying them in soft pastel!
There is still so much more I'd love to record, but I thought I'd do an end-of-summer update with the rest of the pages I've completed before the garden fades away for the year.
A common view in the garden – my gathering buckets filled with blooms!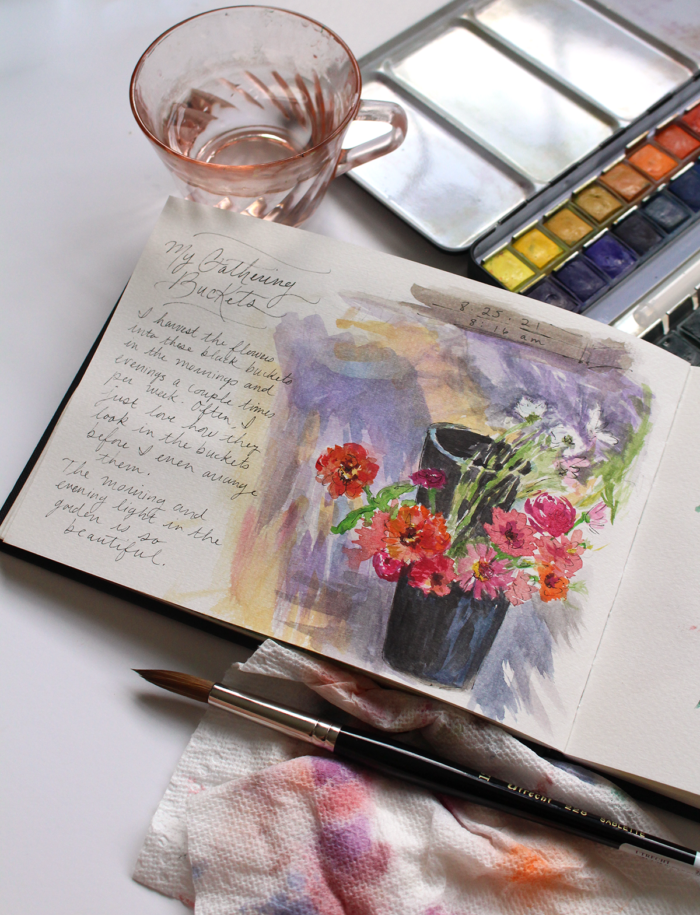 I just love amber glass! I pulled these out to start bringing in a little Fal touch to the arrangements. They were so much fun to paint.
I don't love how these dahlia turned out…I just don't think the painting does the flower justice, but that's okay! Part of this project is practice and learning to let go of the need for perfection.
One of my very favorite arrangements! The cosmos seemed to dance and I tried to capture that.
Oh, the butterflies! It's incredibly magical being in the garden when these beauties are fluttering around.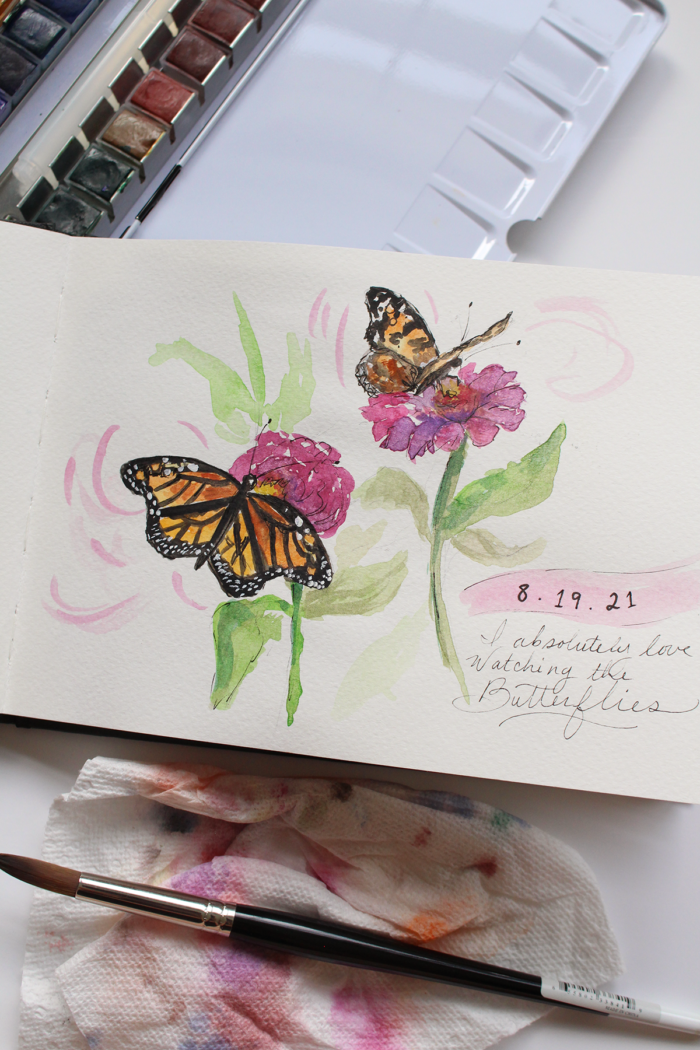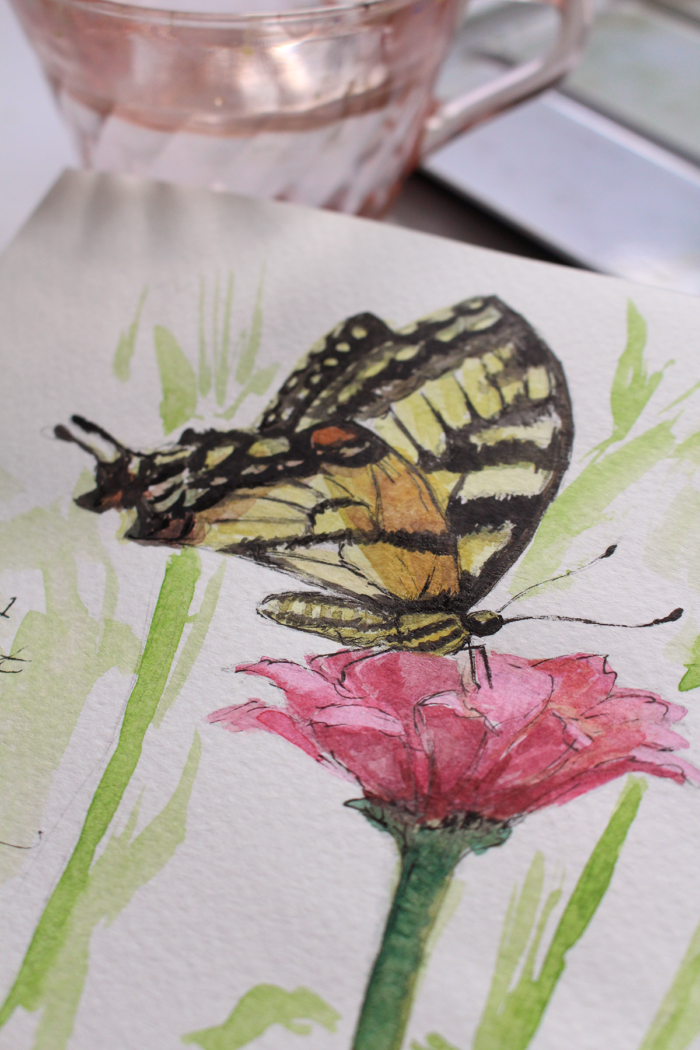 I feel sad that my first year of gardening is coming to a close, but I'm also already spinning with ideas for flowers I want to grow next year! I think the garden sketchbook journal will continue to be an important part of my gardening journey. As much as I've loved the time spent in nature and arranging blooms, I've been equally as inspired artistically as a result. It has been a memorable summer for sure! Thank you for following along.