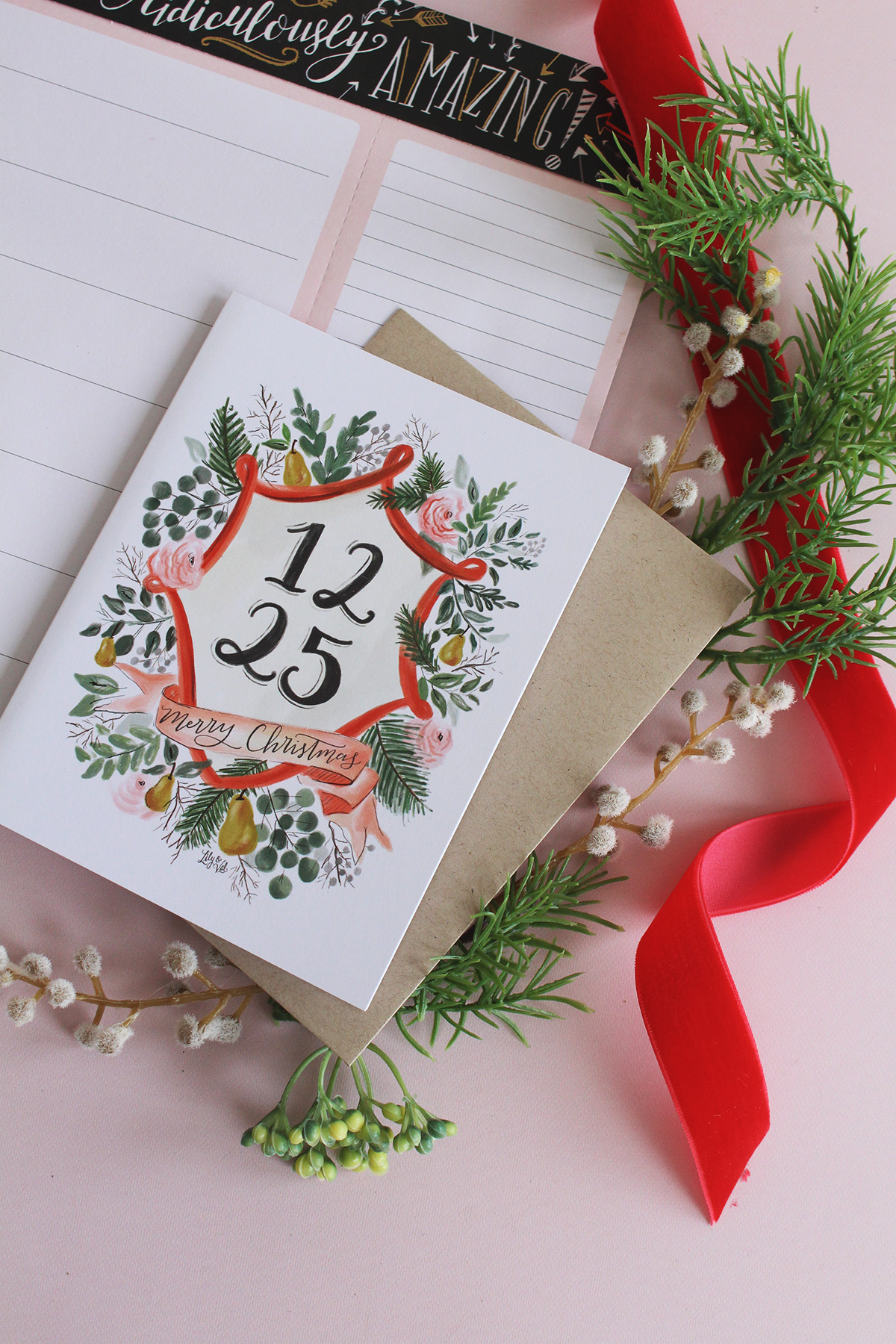 Once we hit December 1st, doesn't it seem like the weeks just FLY?! Before we know it, 12.25 will be here.
Since the countdown to Christmas is ever-present this time of year, we thought a Happy mail embracing the countdown would be a fun idea!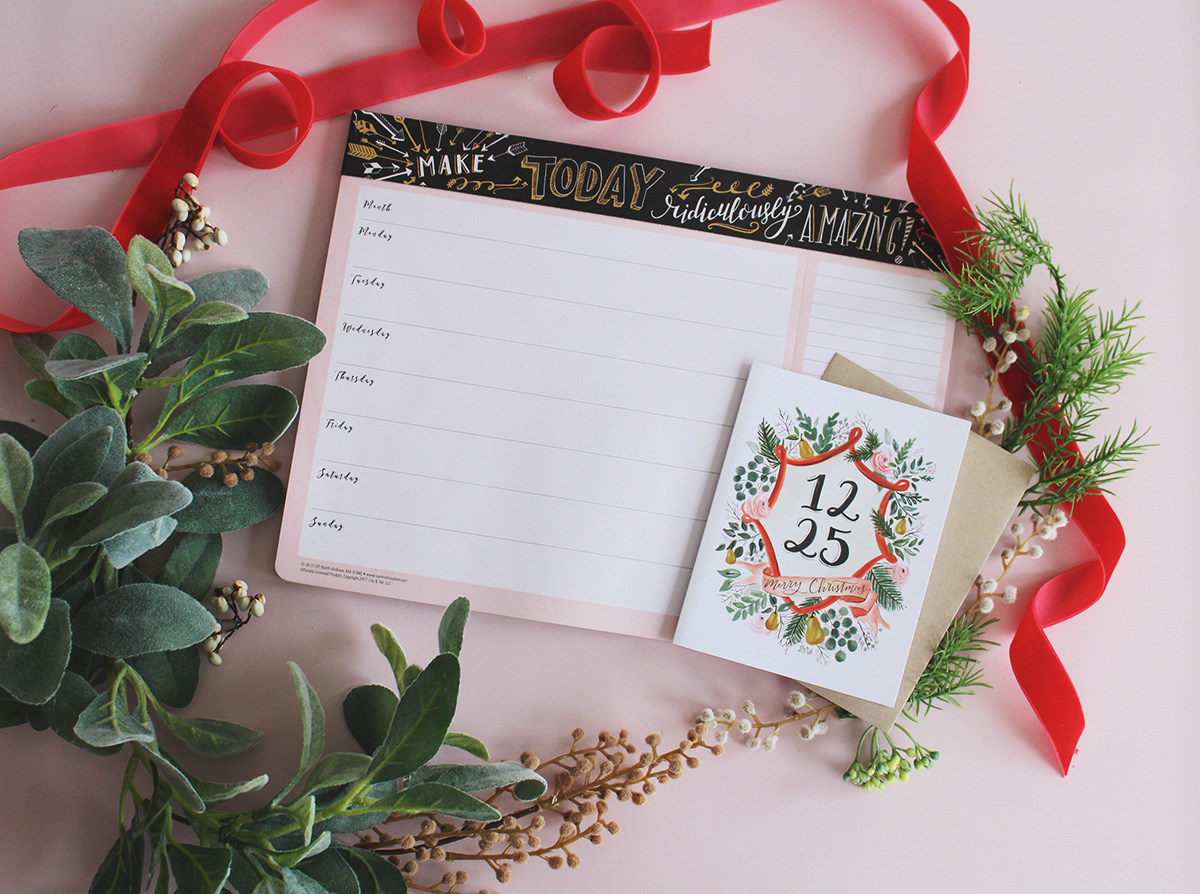 The weeks leading up to Christmas are filled with so many to-dos, parties, engagements, and year-end deadlines.  For the friend that could use a little holiday encouragement during this time of busyness, this Lily & Val gold foil weekly desk pad is pretty and functional. (P.S. We hope you've been able to embrace some slow, intentional, and calm time in the midst of the hustle and bustle! That's what our 2017 Holiday Collection was all about.)
Pair that with our 12.25 note card to mark the special date and you've got an adorable surprise gift! So simple!
We love the idea of surprising someone with a little gift just because and what better time than during the season of giving! Sending happy mail doesn't need to be on a big budget or a large scale. If you create a bit of happy mail inspired by ours, we would love to see! Use #LVhappymail on Instagram!
We'll be sending this gold foil pad and note card to one lucky winner!  Check out our Happy Mail Instagram post to enter!