Although Valentine's Day takes place on February 14th, we like celebrating the holiday all month long!  It's the perfect excuse to remind your friends and special someones how much you care.  Sending cards, leaving sweet treats or good ol' DIY pink and red crafts are easy ways to spread love and get a little bit festive in February!
For this month's Happy Mail idea, we're taking the Galentine's approach.  This idea is the perfect shout-out for your BFF that has been with you through all the ups and downs, the thick and the thin.  Like our beloved new card says,"I get by with a little help from my girlfriends"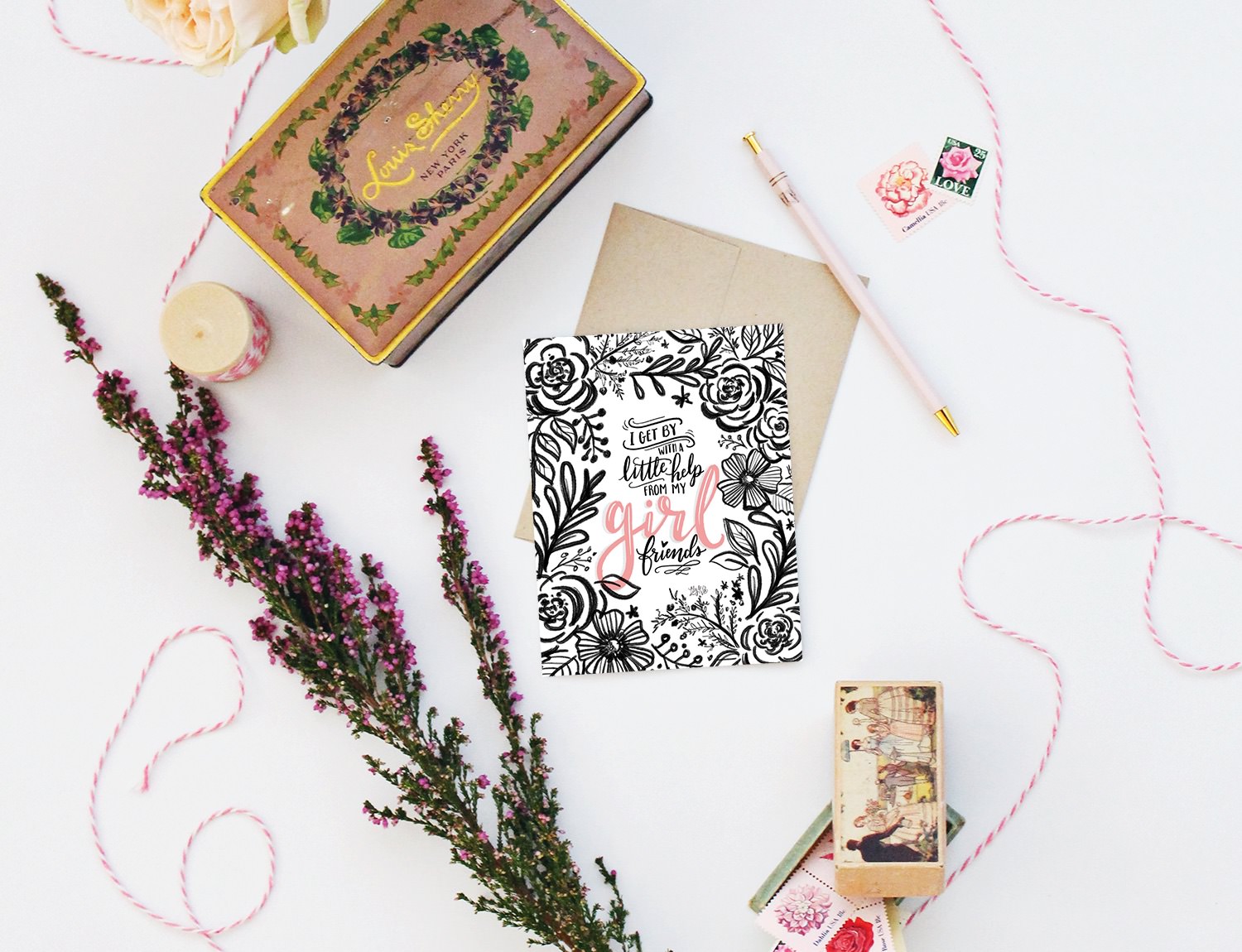 This happy mail is all about celebrating your girlfriends with a personal gift. We love the idea of giving your gal pal a picture frame to put your friendship on display!
I loved using this pretty, acrylic picture frame to add a fun message.  Feel free to place a photo inside the frame, but we decided to write on it instead using chalk markers!  Chalk Ink markers are easy to wipe away on non-porous surfaces (like glass), making them the perfect tool for writing on your frame.  Include a marker inside the happy mail package so your BFF can redecorate if they want!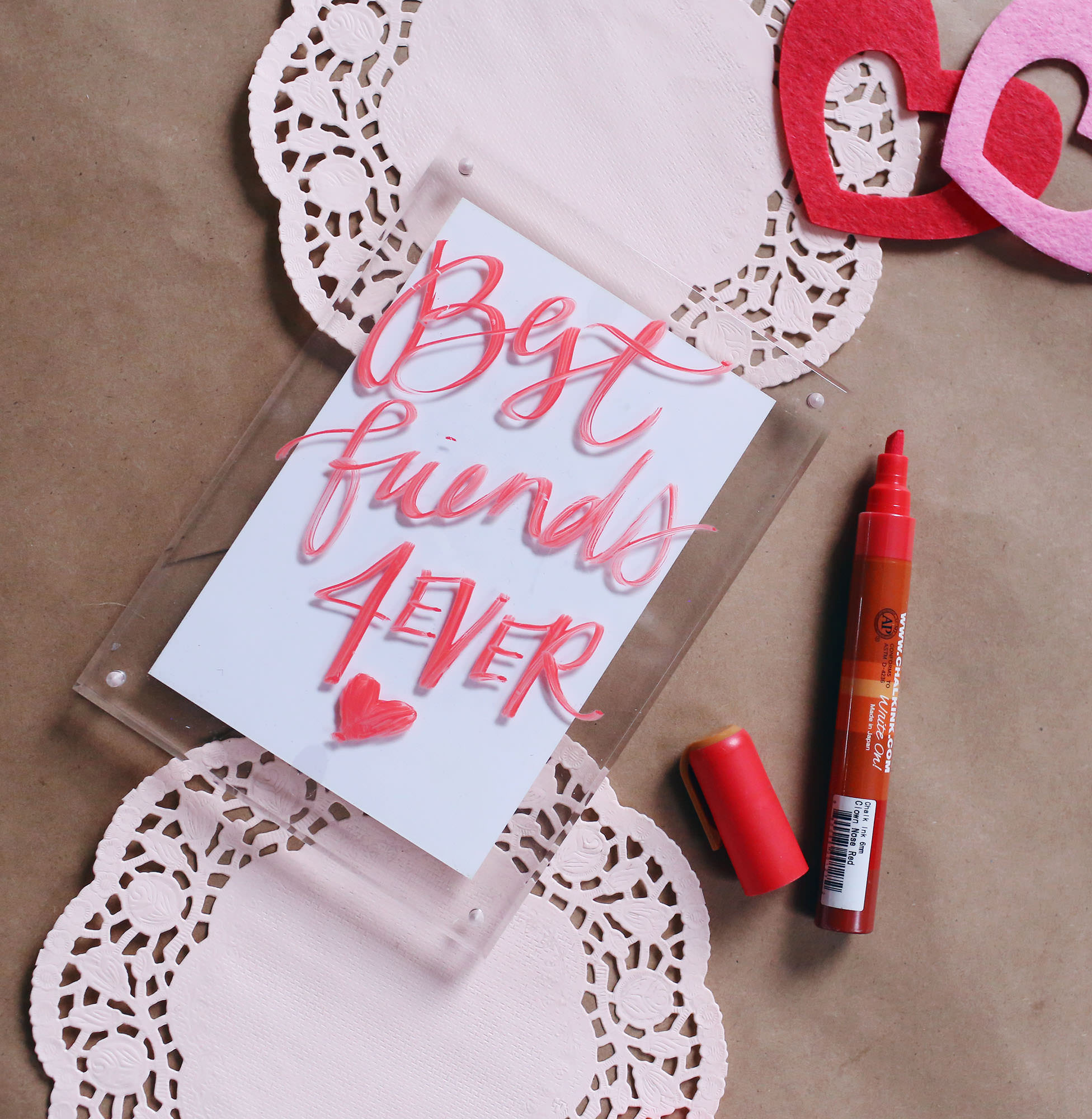 Continue the Valentine's theme by filling the package itself with everything pink and red.  I found adorable pink paper doilies that line the box perfectly.  Include a Chalk Ink marker, some felt hearts and a cute little accessory!  I found the adorable 'Love' ornament at TJ Maxx and knew it would be the perfect accent to this Happy Mail box!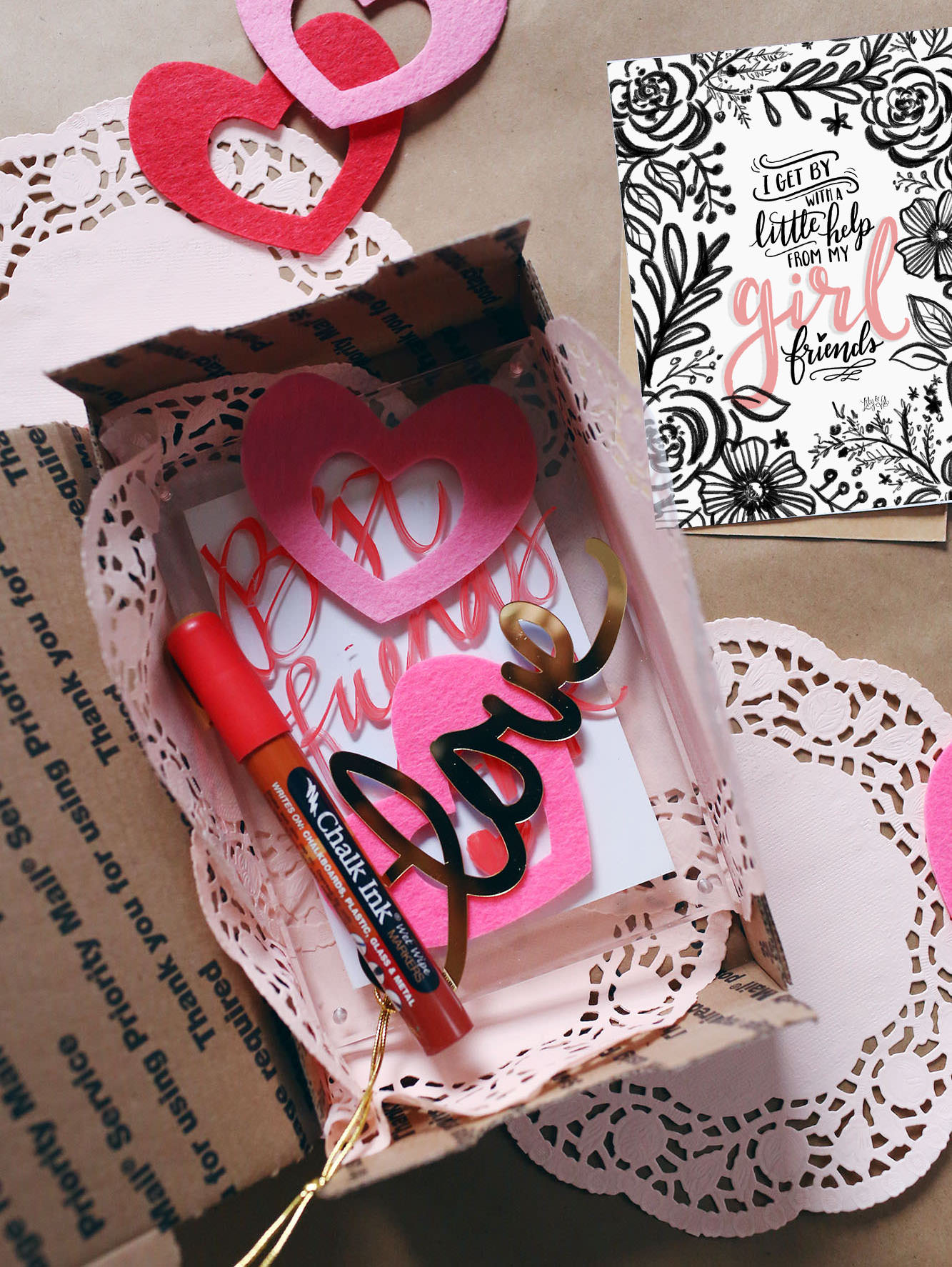 A sweet Valentine's gift doesn't have to be over-the-top, just from the heart!  Making a simple gift personal is much more heartfelt and special!  We love Valentine's Day because it encourages a handmade touch and custom feel.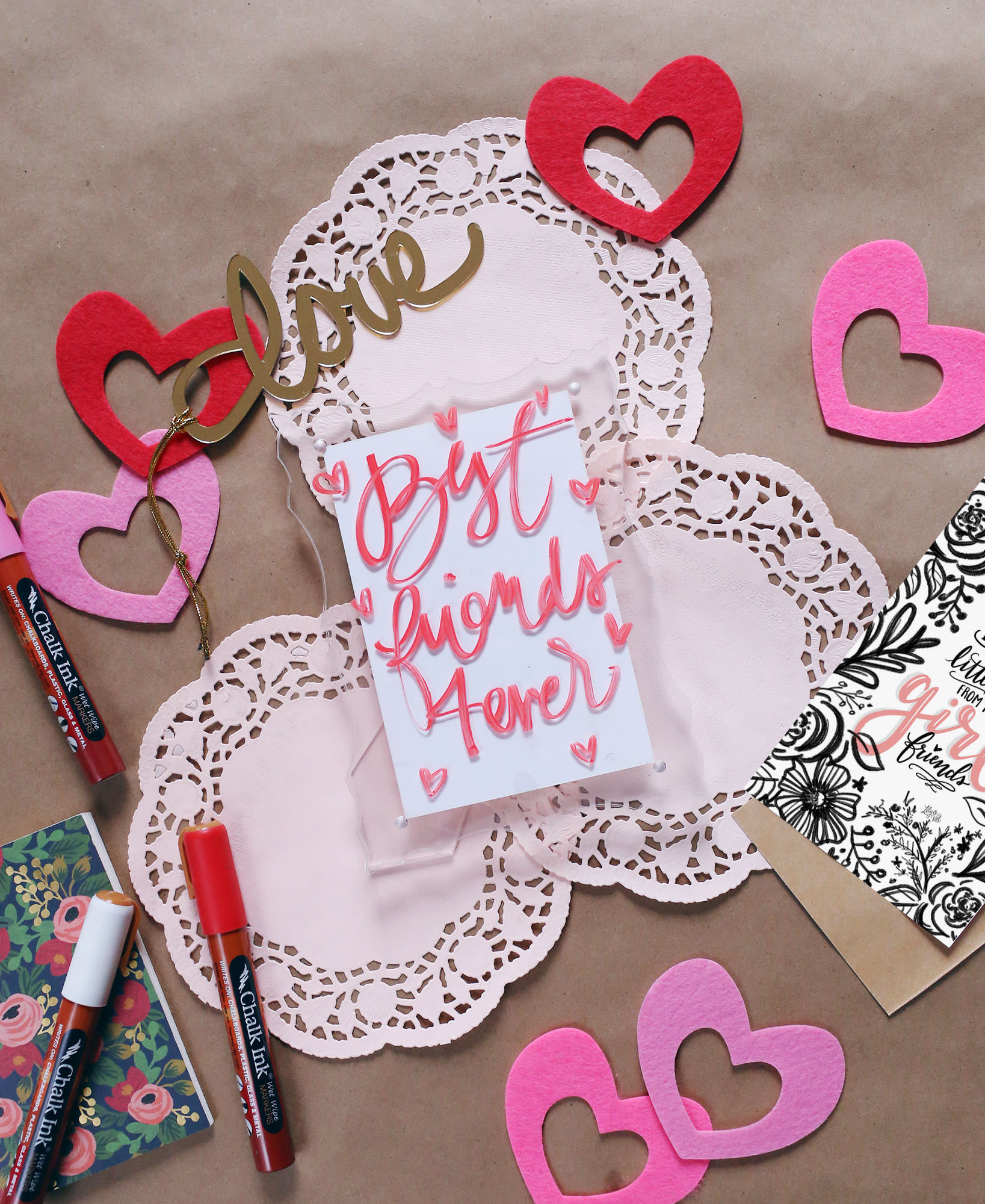 Since this Happy Mail is all about you and your BFF, we wanted to spread MORE love by giving away TWO Happy Mail boxes!
You and your BFF will receive:
1 – "I Get By With a Little Help From My Girlfriends" L&V note card
2 -2 Chalk Ink Markers!
1 – Gold 'Love' accent
1 – Acrylic 4×6 Picture Frame
Head over to our Instagram to enter!
Photos courtesy of Jenny Poe