Friends, it's happy mail time! But first – if you are following any of our social media channels, you're probably aware it's our 5-year anniversary. We can't keep it to ourselves! There's so much to celebrate and so much to marvel over. Valerie certainly had no idea the ripple-effect she created 5 years ago by opening her first online store selling chalk art! It's been a whirlwind and we've been celebrating with giveaways and a fun surprise card grab bag on lilyandval.com!
Snail mail is at the heart of Lily & Val. That is why we chose cards for our Anniversary Grab Bag and that is how our monthly Happy Mail Giveaway came to be – to encourage all of you to send more love through the letterbox! We realize last month's Happy Mail was also Birthday-themed, but this one is actually a little party-in-a-box Honestly, can you blame us for keeping with the theme?
Happy Mail Package: Party-in-a-Box
If you can't be present for a dear one's birthday, we suggest sending them a party! The items we chose came from companies that we adore, both in product and in attitude:
Add a little flair to your snail mail surprise by wrapping it in plain tissue paper and securing with a nice ribbon. We've started using frayed-edge ribbons for bows – it adds a little, unexpected element to the present.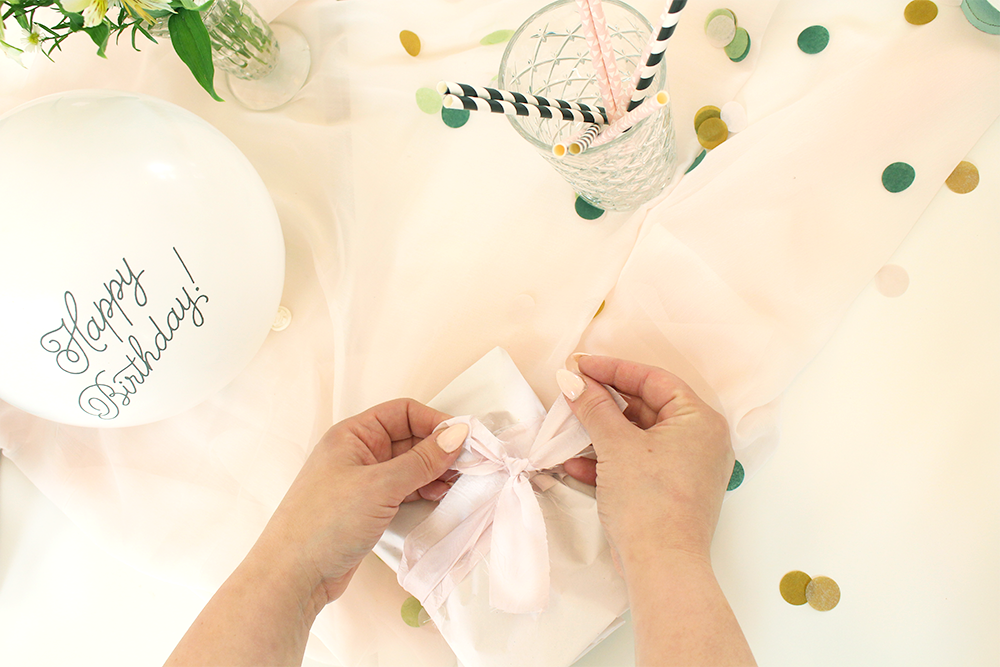 Join the Party!
We want to bestow a little luck on one of our readers – head on over to our Instagram to enter to win this snail mail package.