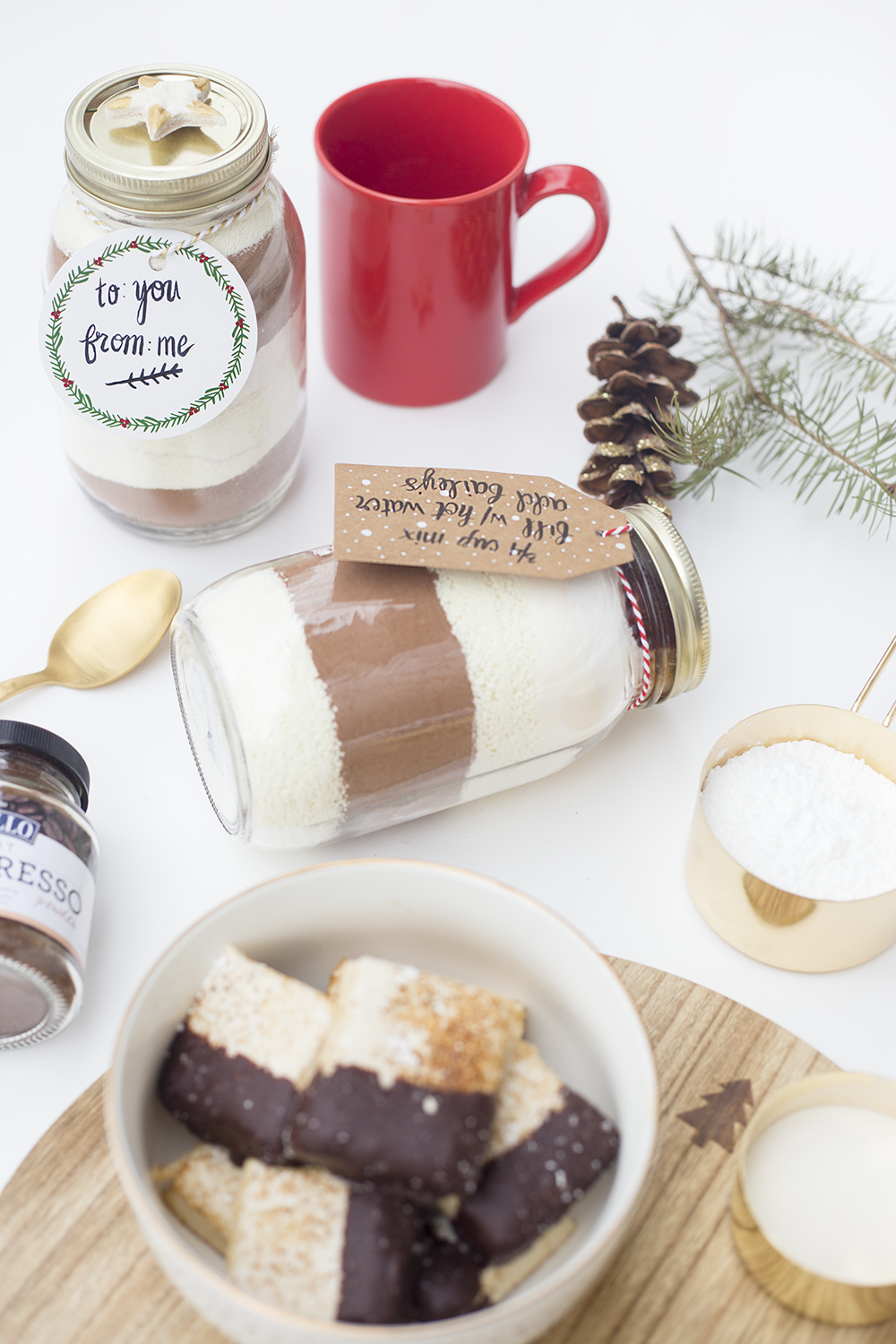 If you've waited until today to figure out a gift for that coworker, new friend or great aunt, look no further! We've got you covered. This easy and unbelievably creamy hot chocolate mix was gifted last minute to my great aunt on a previous Christmas and she loved it.
This recipe is special to me (it's definitely in my Keepsake Kitchen Diary) – my mom used to make it every winter for as long as I can remember and now I've taken over the tradition. It involves four main ingredients and is the only hot chocolate you'll ever want to drink from here on out.
Creamiest Hot Chocolate Ever (Recipe)
Ingredients:
(1) 8-qt box of powdered milk
(1) 1-lb container of chocolate Nesquik or similar
6 oz. of powdered coffee creamer
1 cup powdered sugar
*makes one giant bowl of hot chocolate mix
Directions:
For gifting, separate ingredients and layer them into a mason jar, varying the colors as desired for a visual effect. Be sure to include at least twice as much Nesquik and powdered milk as you use coffee creamer and powdered sugar. This doesn't have to be exact by any means but I like to generally follow the proportions of the recipe. Once you've filled your mason jar, top with a homemade marshmallow (more on that below) or a handful of mini marshmallows. This should make at least two mason jars of mix.
To use, dump all ingredients into one large bowl and combine well. Scoop 3/4 cup of the mix into a mug and fill with hot water (since the milk is already included in powdered form). Easy, right?
Now for the add-ons! I was caught up in a rush of excitement anticipating this post and decided to try my hand at homemade marshmallows. It wasn't as hard as I thought! Pretty doable, in fact. I used this recipe to make the espresso marshmallows (using a little more espresso powder than recommended) and this recipe as the base for the dipping chocolate.
My chocolate dip uses semi-sweet chips, melted at 20 second bursts in the microwave using a tablespoon or so of water to prevent the mixture from seizing. If you add too much water and your chocolate is runny, add powdered sugar!
A great addition to your hot chocolate gift is a mini bottle of Bailey's. You can pick one up at any wine and spirits store – it complements the creaminess of the mix so well and adds an adult hint of sophistication.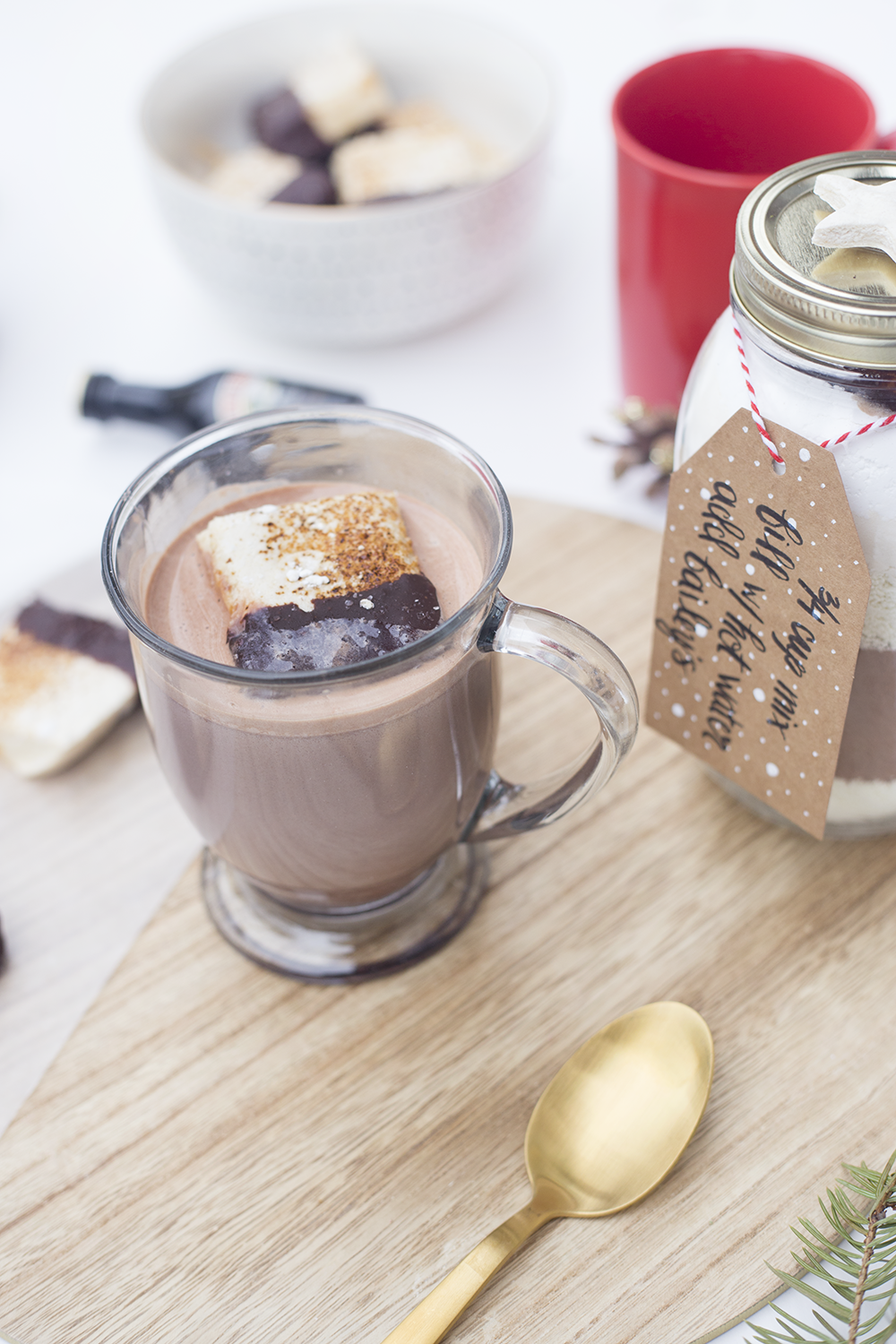 I won't blame you at all for taste-testing as you go with this one. Or with any recipe, actually. I think once you put this hot chocolate mix together, you'll be impressed with how easily you pulled off a classy, thoughtful gift. And no one has to know it was last minute.
If you made this, share with us how it went! Leave a comment below or tag us on Instagram with #lilyandvalliving  and feel free to pin the image above if you'd like to keep this recipe on hand.
Featured in this post:
Clear mug | red mug (similar) | gold measuring cups | gold spoon | gift tags | inspiration