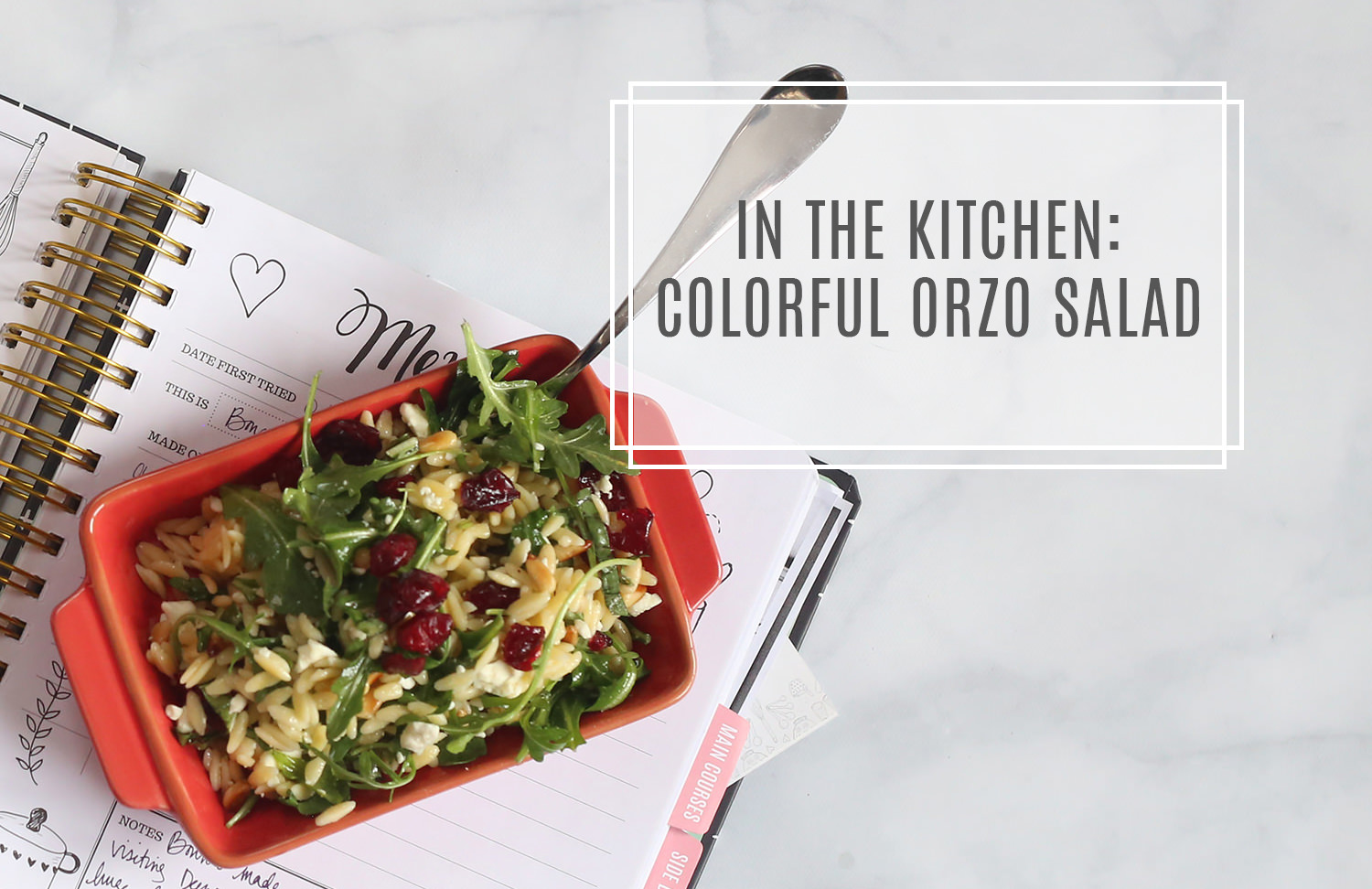 It seems that this time of year, everyone has hit the reset button on their diets and workout regimens, looking for healthier dishes to enjoy.  This orzo salad is so delicious and light, you won't feel like you're missing out one bit.
The first time I tried this recipe, my friend Bonnie made it and I immediately loved it!  She originally found the recipe from Giada de Laurentis, but made a couple changes- like using feta cheese instead of ricotta, and original Craisins rather than dried cherries.  The craisins mixed with the feta cheese make the pasta so flavorful and delicious!  I asked for the recipe right away and have been making it ever since!  Now I get to keep it inside my Keepsake Kitchen Diary!
This recipe is simple – just gather your ingredients and combine.  I think some people are wary of cooking orzo, thinking it's like risotto, but it's a lot easier!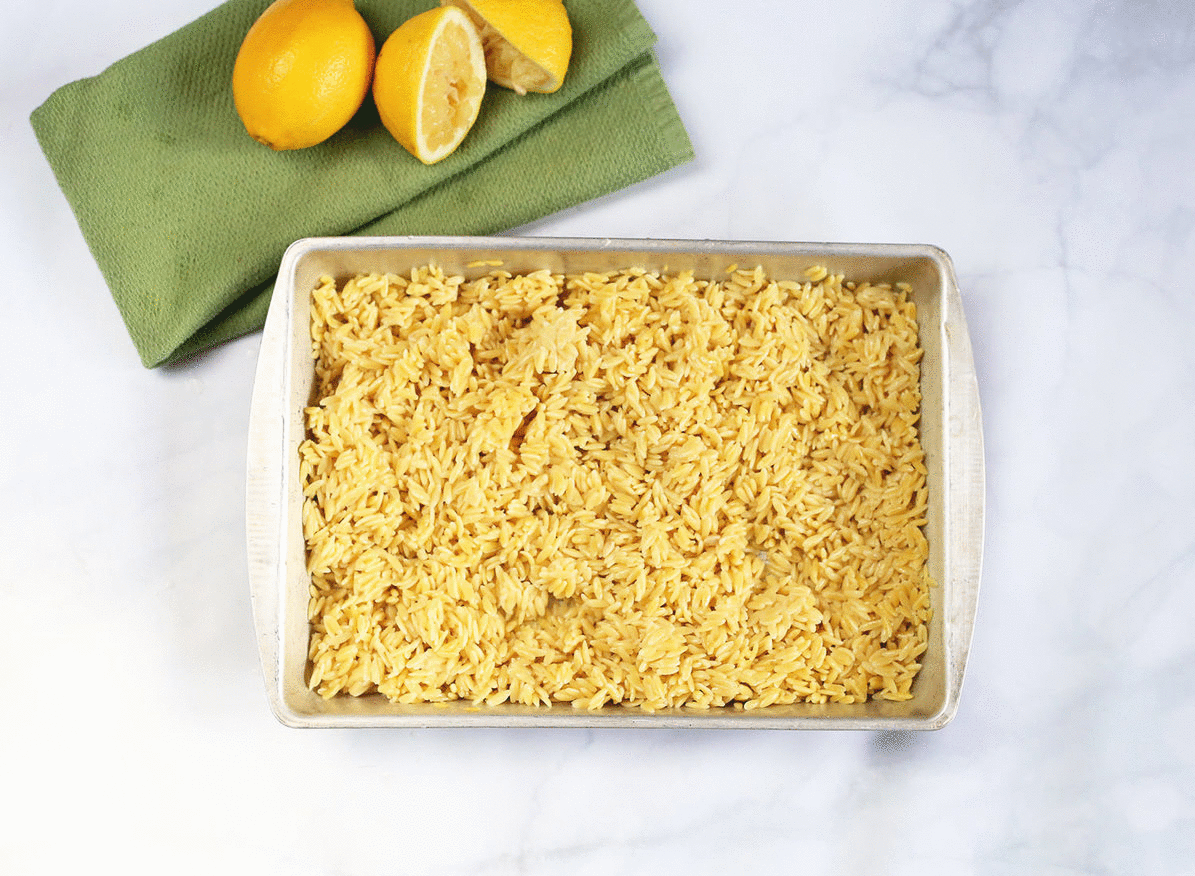 I also love the texture of the salad- the crunchy pine nuts and arugula pair beautifully with the creamy feta and pasta. Mix up a batch and keep in the fridge for any time you need a snack!
Colorful Orzo Salad:
1 lb. Orzo pasta
3 tbsp. Olive oil, after orzo has cooked
1/4 c. Olive oil, for final mix
2 c. Fresh arugula
3/4 c. Feta cheese, crumbled
3/4 c. Dried cranberries
12 Basil leaves, thinly sliced
1/4 c. Toasted pine nuts (They roast quickly on the stove, so stay attentive!)
Juice of one lemon
1 1/2 tsp. Salt
1 tsp. Black pepper
Bring a large pot of salted water to a boil, then add the pasta.  When the orzo is cooked but slightly firm to the bite, strain and spread onto a cookie sheet and drizzle 3 tbsp. of olive oil on top.  Once the olive oil has mixed in and cooled, pour pasta into a large bowl and mix in the rest of the ingredients. Store in air tight container.  Serves 4-6.
Photos courtesy of Jenny Poe