Kick back and relax this weekend with a cup of coffee – the Irish way!  I love that March represents all things green and Irish, and enjoying a traditional recipe for Irish coffee is a great way to celebrate Saint Patrick's Day.  With the help of our new Irish Coffee Recipe card, I brought the drink to life, topped it with plenty of whipped cream, and savored each sip!  The Irish sure know how to add a twist to the usual cup of joe.
You could also display the print in your kitchen or on your bar cart to easily have the recipe on hand.
Ingredients:
1 cup of hot coffee
1 tbsp of brown sugar
1.5 oz of whiskey
Whipped cream, topping
Directions:
Stir the brown sugar into the hot coffee until the granules have dissolved.  Next, pour in the whiskey and swirl whipped cream on top.  I sprinkled extra brown sugar on the whipped cream to finish it.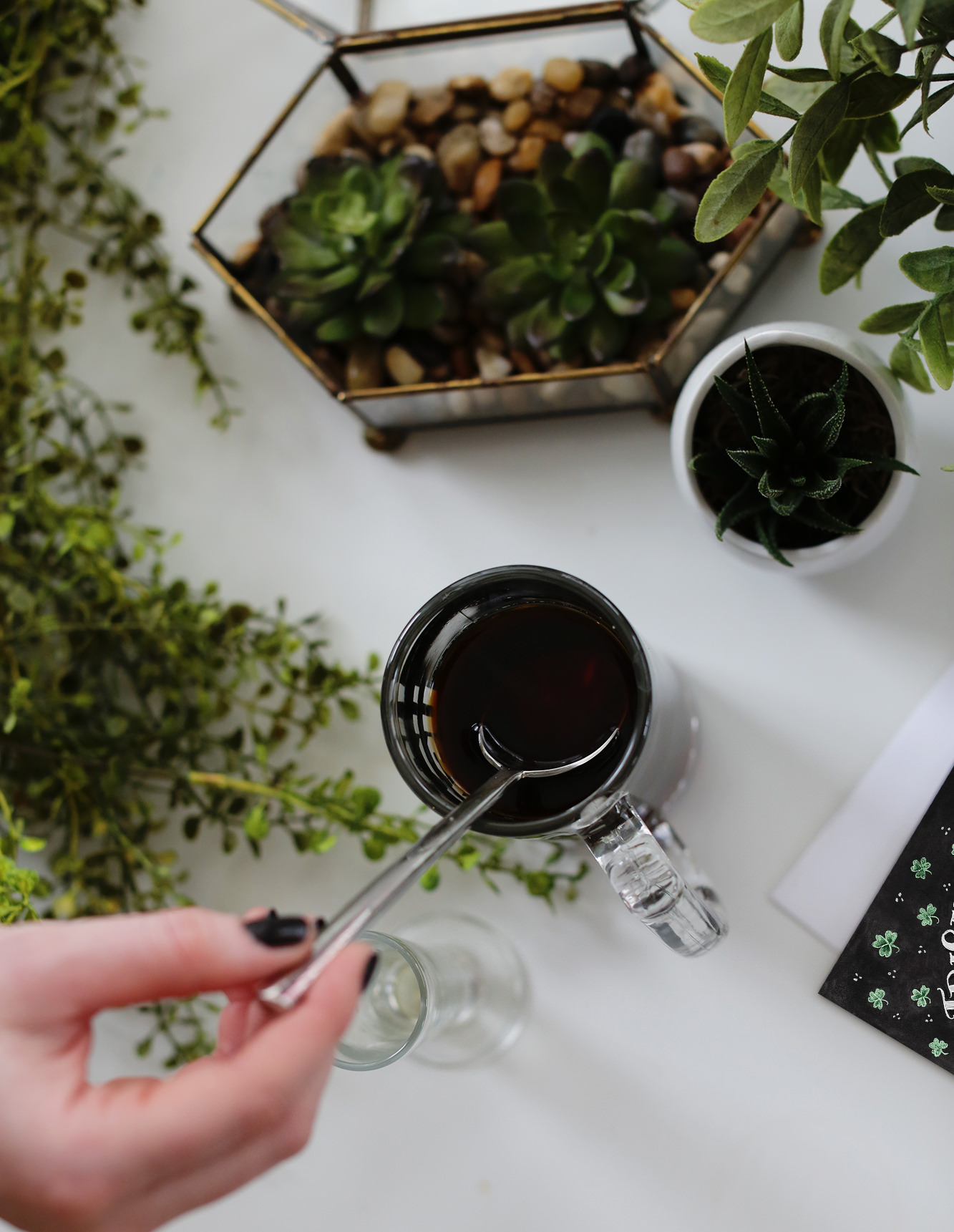 This drink is a fantastic fix on a crisp Spring evening. If you wanted to enjoy on Saint Patrick's Day, try topping with green sprinkles for an extra, festive touch.
Share the recipe by sending it the old fashioned way. Write a few 'Irish Blessings' inside and mail it to a friend.
We hope you're able to take time to enjoy a glass of this great Irish tradition on March 17th! Cheers!
Photos courtesy of Carley Kay Photography