This is one of my favorite times of year to be in the kitchen.  The flavors, the smells- so many are tied to a memory, and that's one of many reasons I love baking up Christmas treats!  Anything with peppermint immediately takes me to the magic of the holiday season.
Our peppermint bark recipe print makes for festive holiday decoration in the kitchen, and it's also practical!  Peppermint bark is so simple to make, and you only need a few ingredients!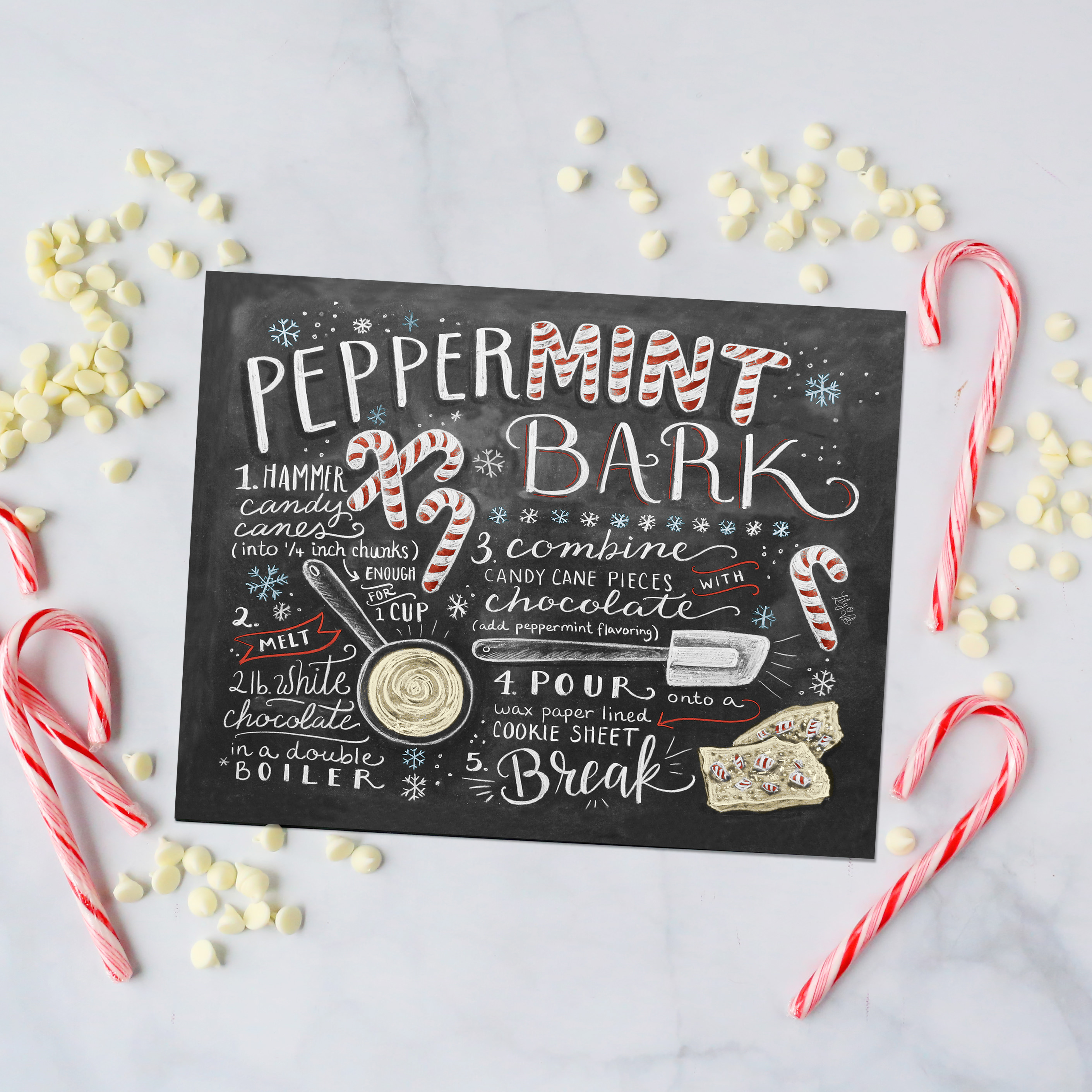 Peppermint Bark Recipe
1 Package of Candy Canes, crushed
2 lbs White Chocolate (Chips or Bars)
To change it up just a bit, I replaced one pound of white chocolate with semi-sweet chocolate.  Melt the chocolate in a double boiler, adding peppermint flavoring (optional) and mixing in crushed candy canes. Pour onto a wax paper lined cookie sheet.  I poured in the semi-sweet first, then the white chocolate after the first layer had set.
Take leftover crushed candy canes and sprinkle over top.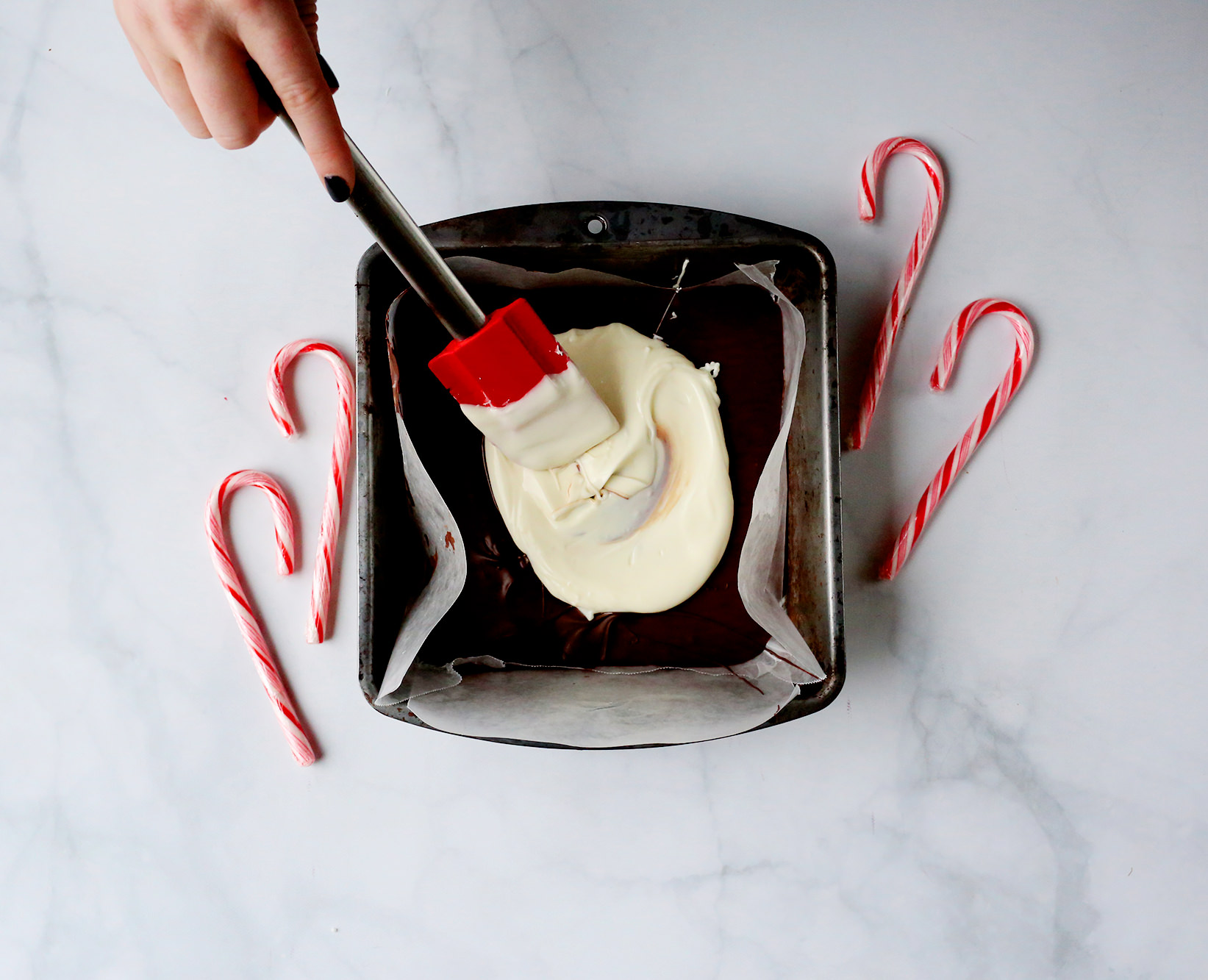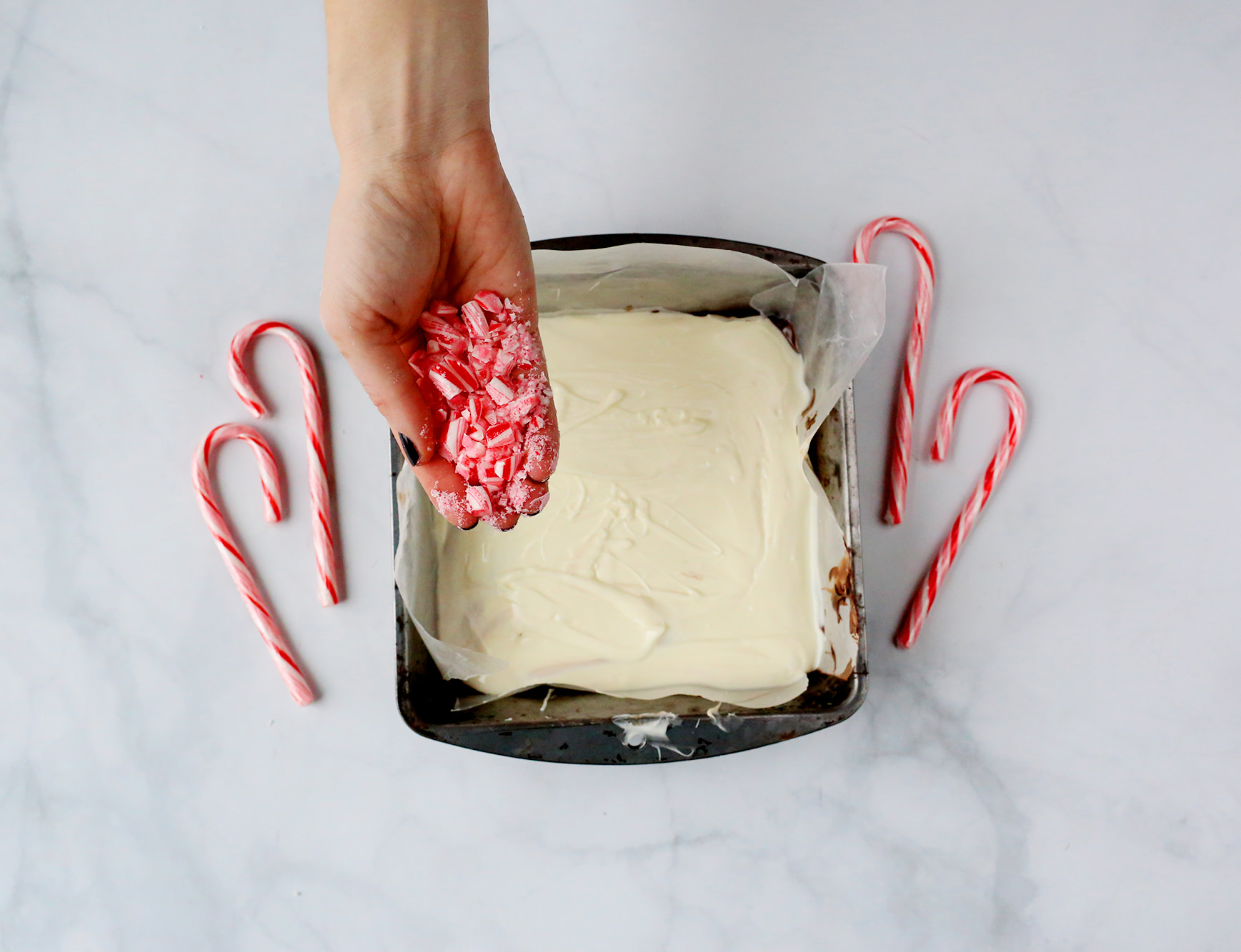 Let the bark set in the fridge for 20-30 minutes, then remove from the cookie sheet and break into pieces.  The semi-sweet chocolate makes for a pretty surprise underneath the white!
Peppermint bark is quick and painless to make, but so delicious – the flavors are pure Christmas.  Take a few moments out of your day or weekend to whip up a batch and gift to friends and family, or keep it all for yourself.00
Our Peppermint Bark design is available as a print and a card on lilyandval.com!