Last week for Father's Day, I whipped up these coconut lime mocktails! Everyone in my family loved them so I thought I would share the very simple recipe with you all! They are the perfect, refreshing drink on a hot summer day!
Mak and I are quite obsessed with La Croix Sparking Water and Coconut is our favorite! It has the most perfect, subtle coconut flavor. I think you're going to love this mojito-like cooler. We started growing potted mint this year, so you can be sure I'll be sipping these all summer.
La Croix Coconut Lime Mocktail; Makes 1
Ingredients:
Fresh mint leaves (about 6-8)
Juice of 1/2 a lime
Honey
Ice
1 can of La Croix Sparkling Water (Coconut flavor)
Sliced lime  & mint sprig  (for garnish)
Directions:
In a glass, muddle the mint leaves, juice of half a lime, and honey (to taste). I used a wooden spoon to muddle. Fill the glass with ice. Top with La Croix Sparkling Coconut Water. Stir thoroughly. Garnish with a lime slice and mint sprig.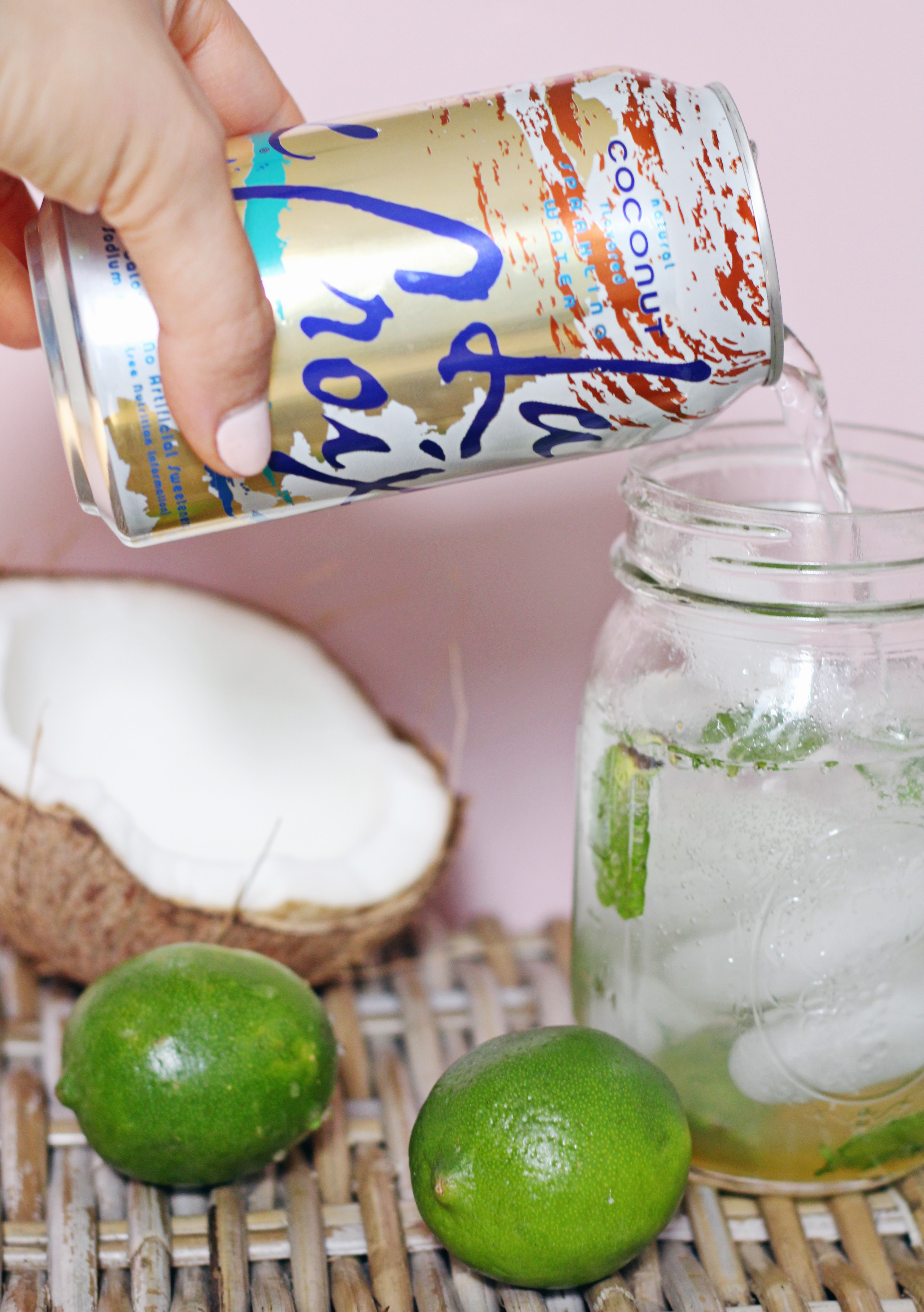 Mix up a few of these mocktails for your 4th of July parties! This new patriotic chalk art print is available in the Lily & Val shop.