I've had flowers on the brain lately. (Let's face it, this is nothing new!) But particularly as we near spring, I want to be surrounded with flowers at all times. In this post, I'll show you how to make homemade rose simple syrup! Once you have the right ingredients, it's simple to make and hardly takes any time at all.  Edible rose petals are one of life's little pleasures because their floral flavor is lovely, perfect for adding to coffee, tea, or cocktails this spring!
I'm with Claude Monet on this one: I must have flowers always and always. (The below print is part of our just-released Spring in Provence collection!) In addition to looking at them and smelling their fragrance, we might as well add eating them to the list too!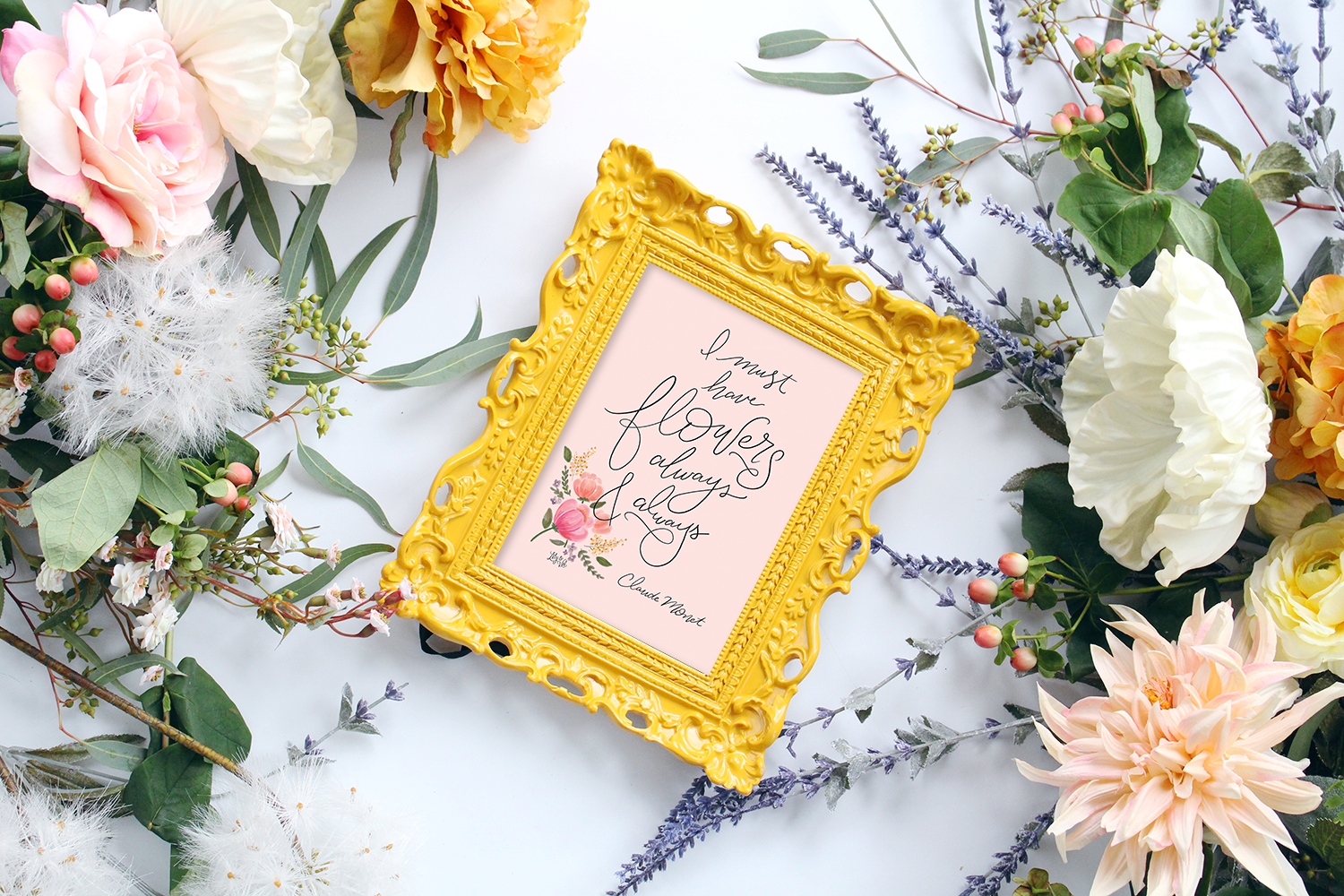 How to Make Homemade Rose Simple Syrup
1 cup water
1 tsp Rose Extract ( I used this one.)
1 cup sugar
1 cup food-grade rose petals ( I used these)
One drop of red food coloring (optional)
Directions:
In a small saucepan over medium/high heat, heat the water, rose extract, sugar, and rose petals until it comes to a simmer. Stir to dissolve the sugar and continue simmering gently for 5 minutes. Then, remove from heat and let the liquid cool. Lastly, strain into a jar (with a tight-fitting lid).
This homemade rose simple syrup can be stored in the refrigerator for up to one month.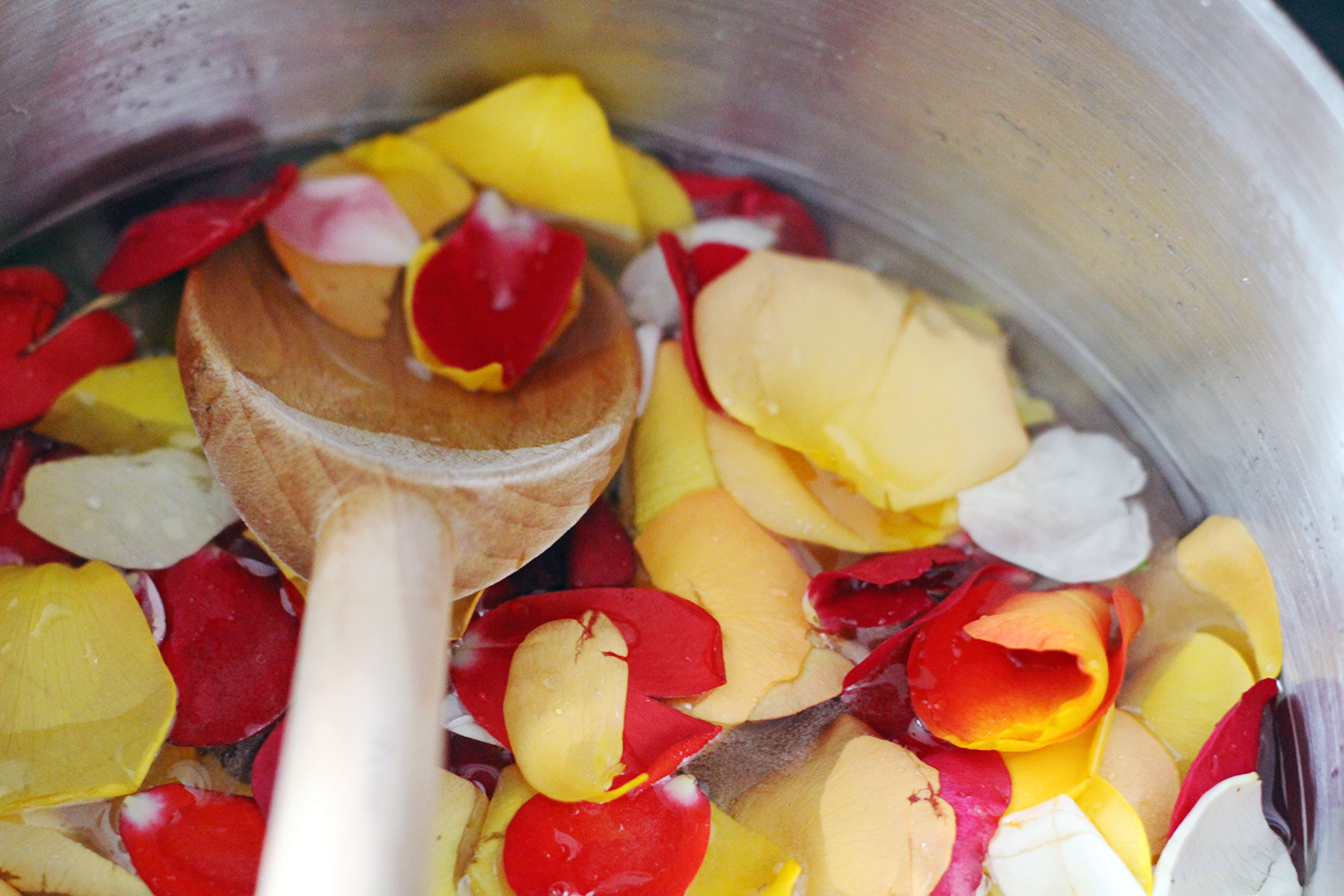 Since my edible rose petals were a variety of colors, the simple syrup ended up with a yellow tint. I added one drop of red food coloring and it turned into the most beautiful light, rose pink.
The flavor is delicate and lovely. The floral taste is pronounced without being too strong.
We used this rose simple syrup around the Lily & Val office to give our coffees a little something extra sweet. I also think it would taste amazing with champagne, ginger ale, or tea. Serving this syrup to guests at a small gathering would be something special.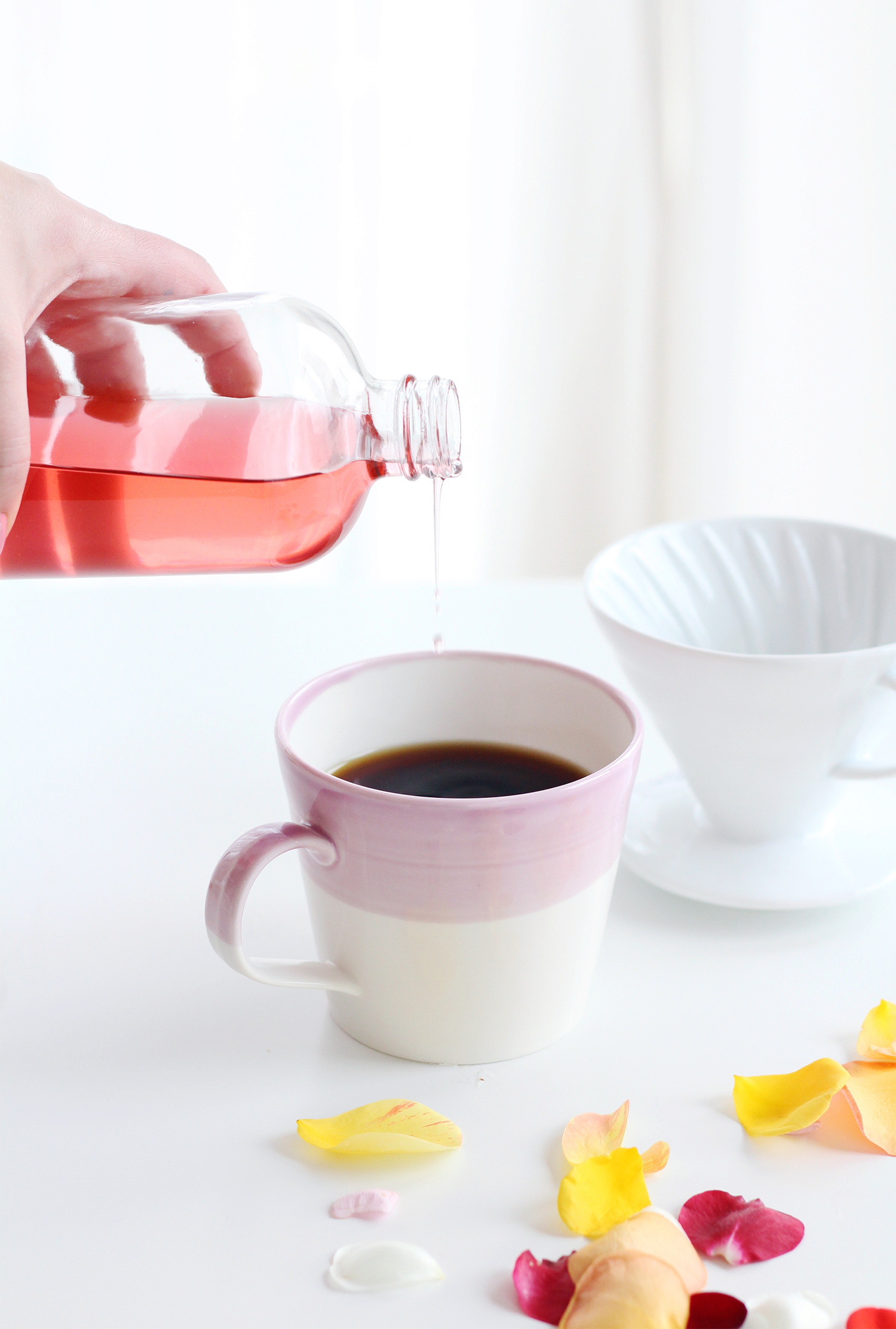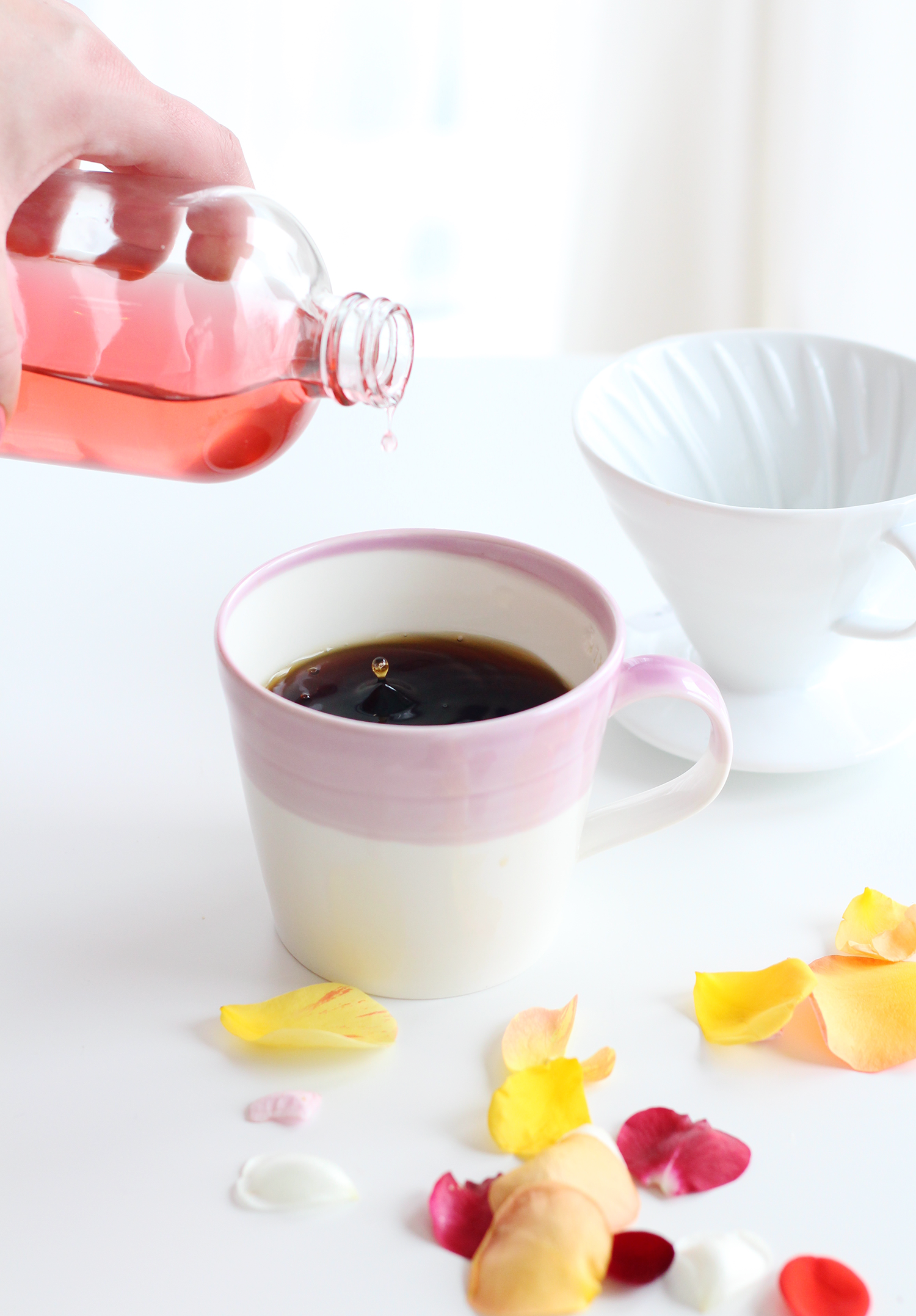 Just a heads up, if you purchase the rose petals I mentioned above, you will have a lot leftover to use in other recipes. Check out our candied rose petals how-to! Happy almost Spring, friends!