Friends, they're here! This week we released Lily & Val Meal Planner Pads in the shop and I'm so happy to finally share these with you guys!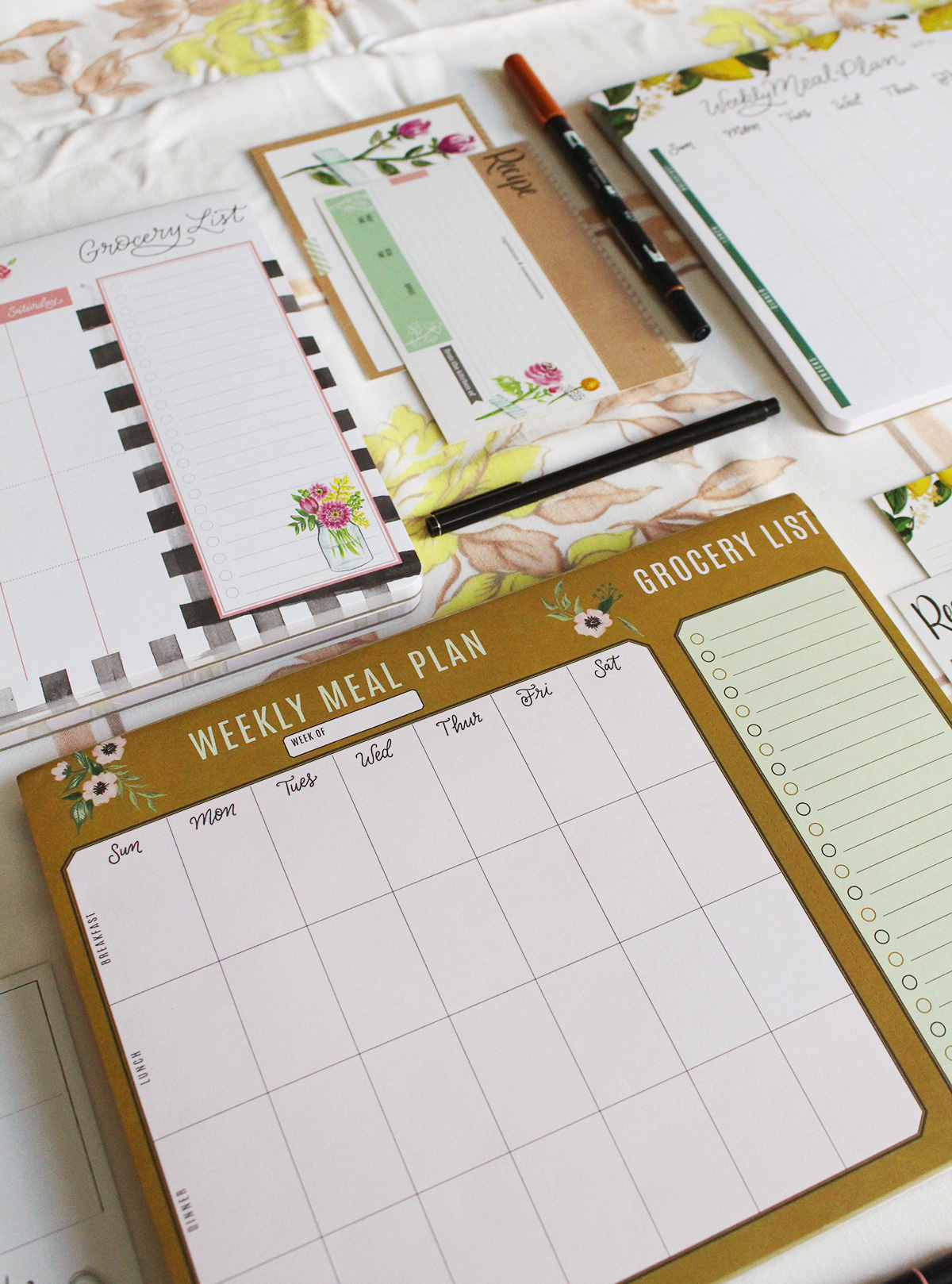 I announced these were coming back in May, so it's been a long time coming. (For everyone who has been patiently waiting- thank you from the bottom of my heart! ❤️) Every time we develop a new product, we really work hard to make sure that every detail is what it needs to be.
The team lived with these meal planners – testing out the spacing of the weeks & grocery list in real use, doing magnet fridge testing, tearing off the lists to take to the store… and now they are ready! I love mine (currently using the vintage bowl design) and I hope you find one you love too!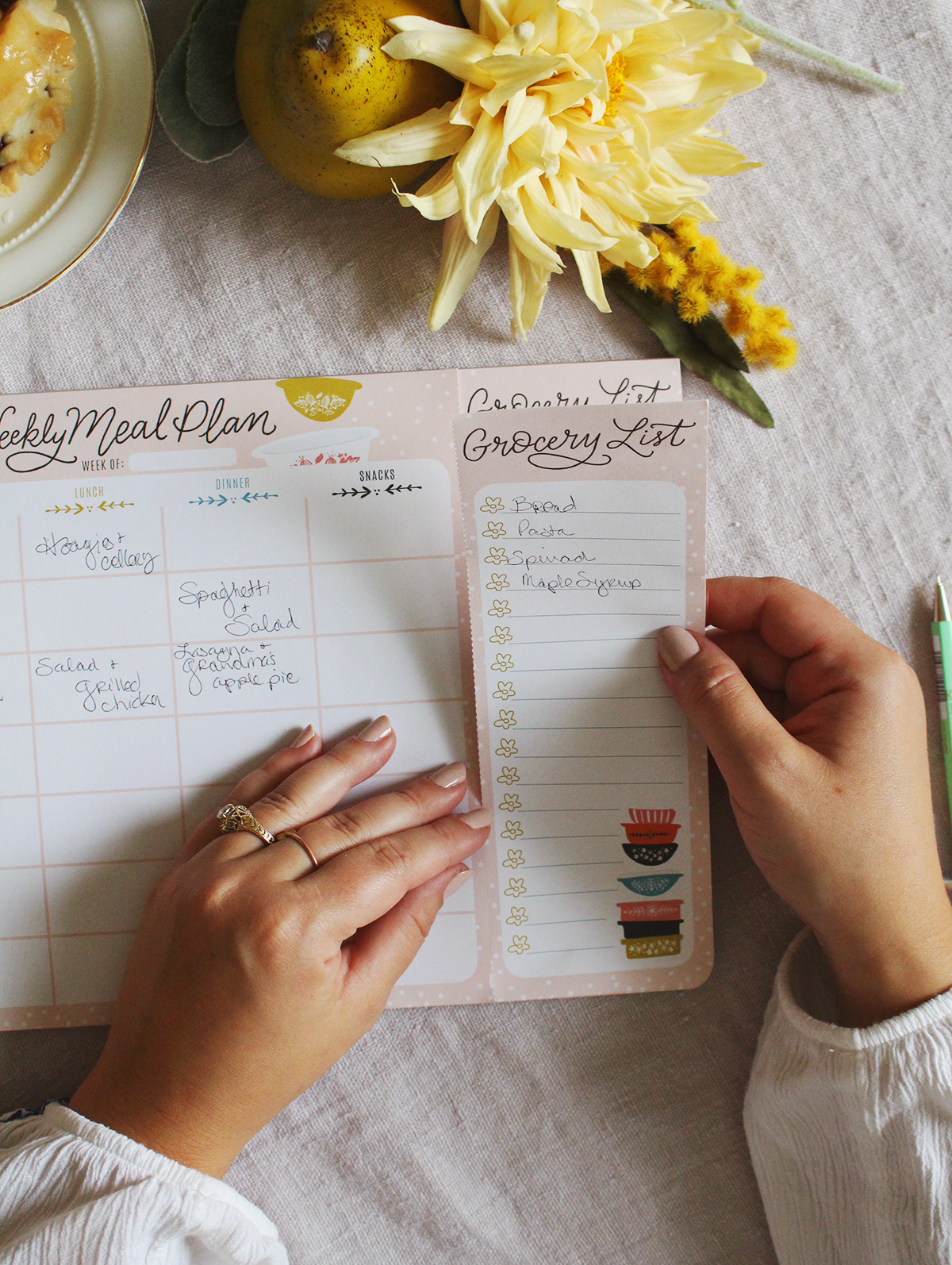 Keep reading to see all five styles…(Each pad has a tear-off grocery list and sturdy magnet on the back!)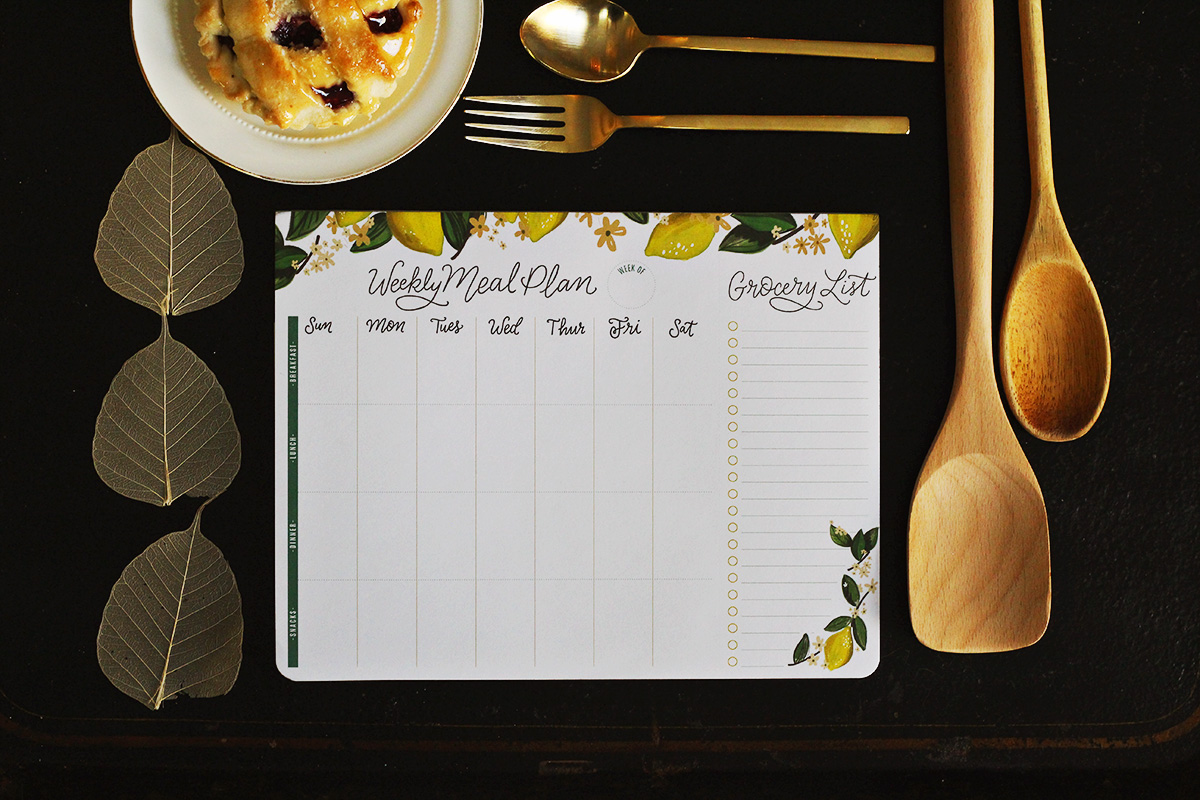 No.1 Whimsical Lemons
This one pairs particularly beautifully with our Whimsical Lemon Keepsake Kitchen Diary and when you purchase both, they ship for free (in the U.S.)!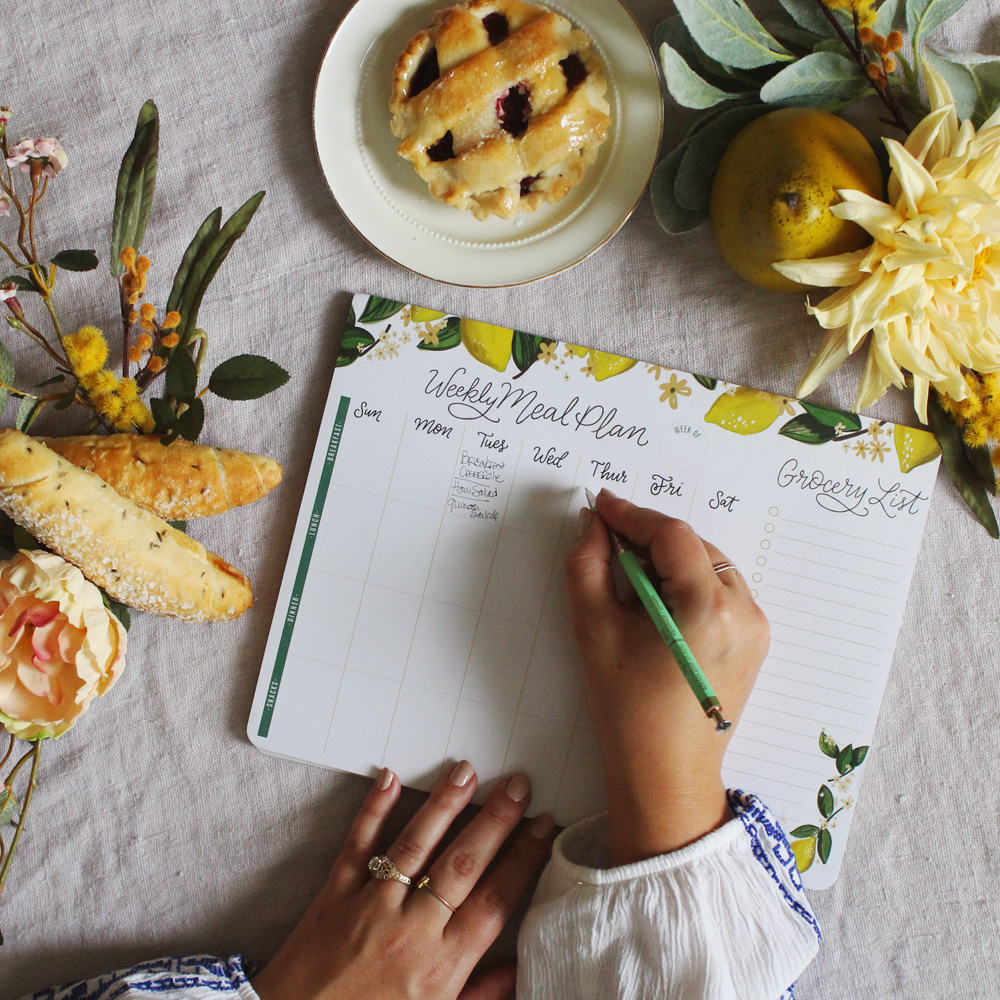 No.2 Pineapple
Pineapples just make me smile, but what I love most about this style is the blush & yellow colors!
No. 3 Vintage Bowls
Where are my Pyrex fans!? This meal planner is for you!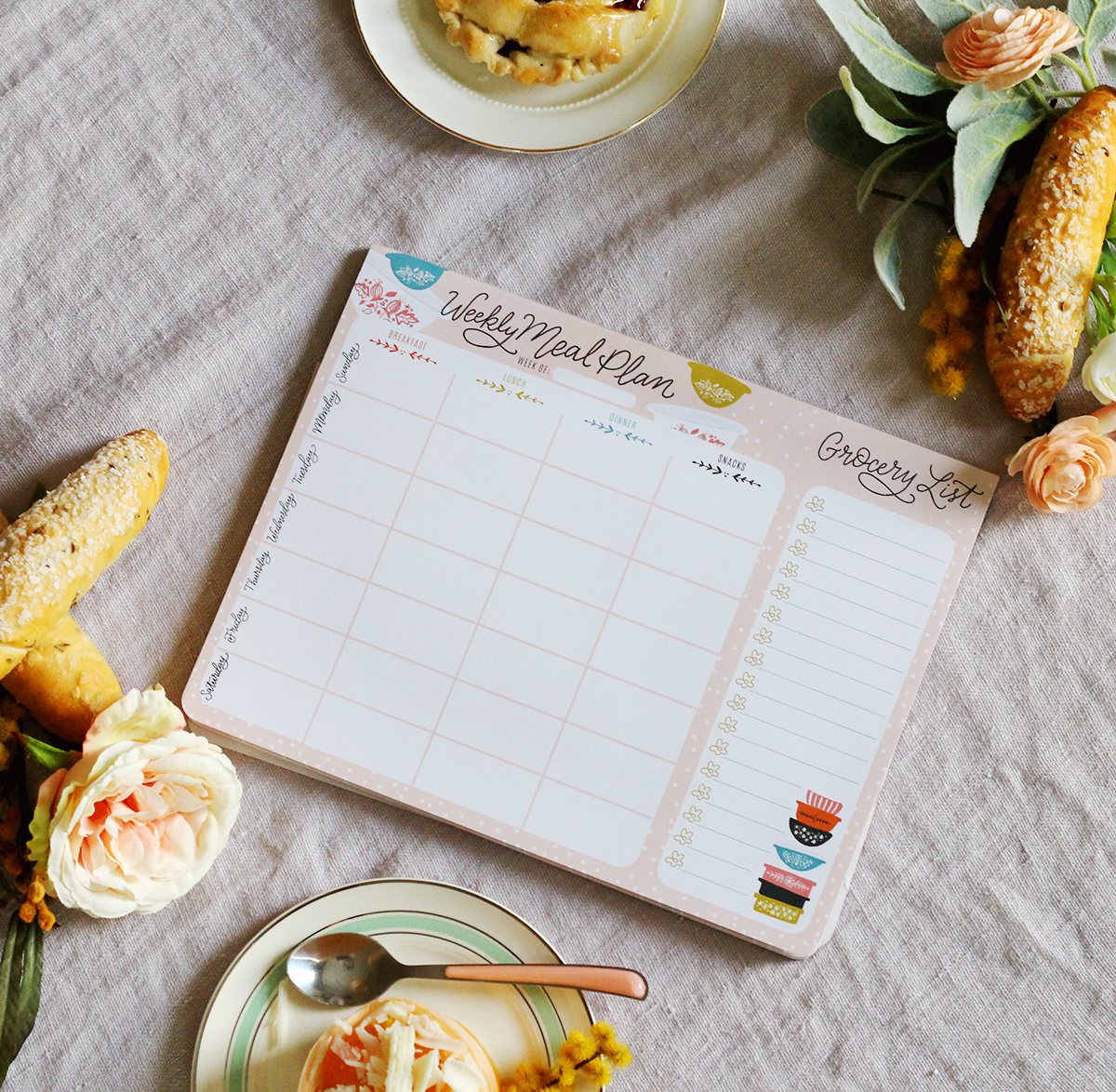 No. 4 Farmhouse Gingham
The watercolored gingham stripes on this one are just so cute and I love the little mason jar floral illustration in the corner! This is also my favorite planner to pair with our Classic Keepsake Kitchen Diary.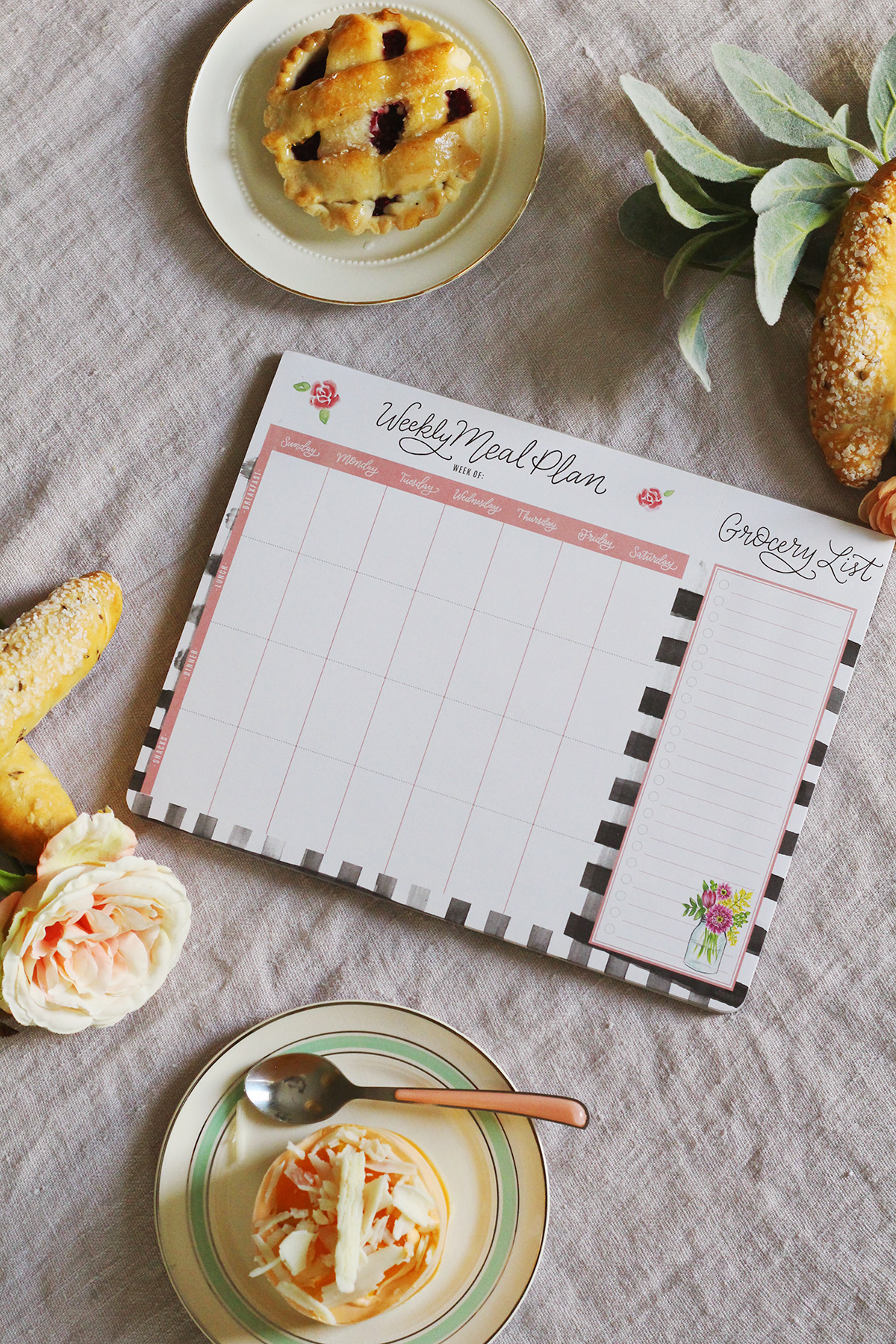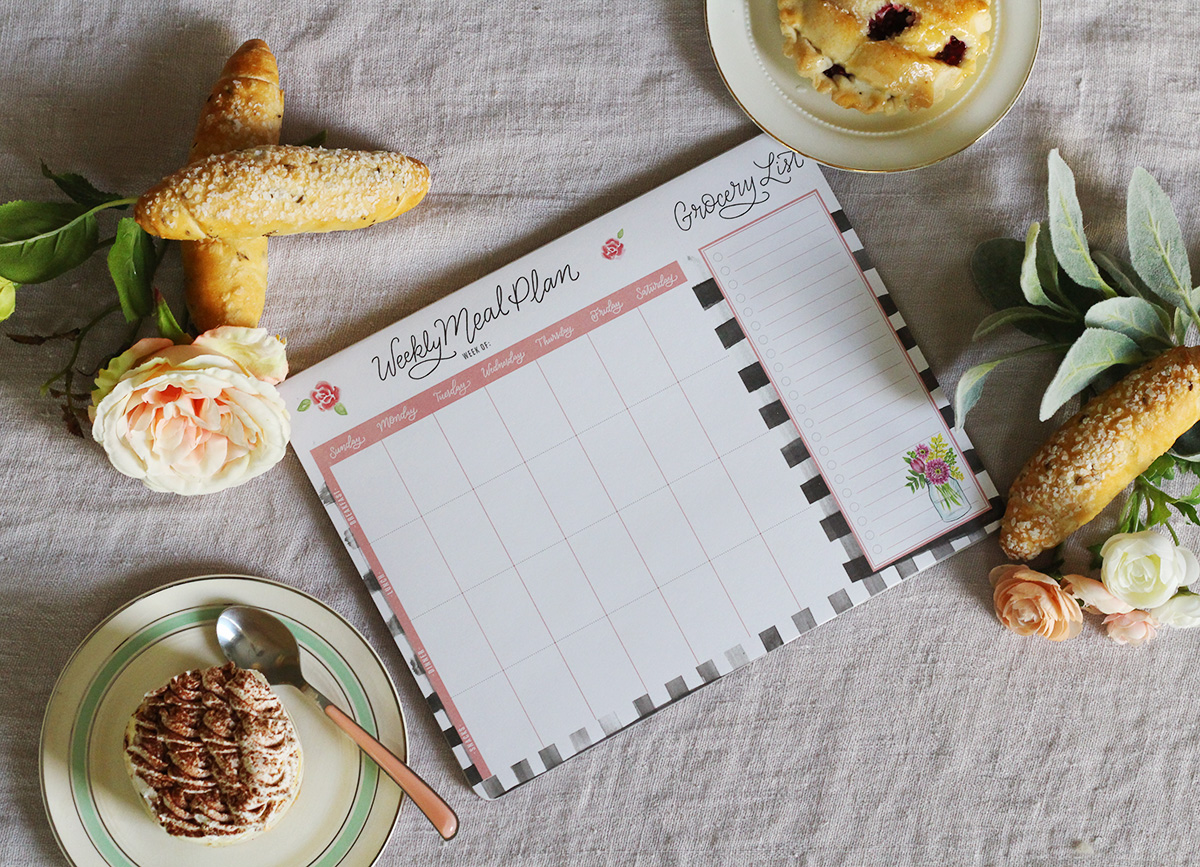 No. 5 Classic Gold
This meal planner features a classic L&V color palette of blush, mint and mustard! The background on the meal plan side is actually a very light blush, which I LOVE. I think the little cutlery illustration in the corner is really cute too.
Get the matching recipe cards!
Every meal planner pad also has a coordinated loose recipe card pack! Bundle them together for a ready-made, pretty gift this holiday season.
We hope these planners bring a little fun & cheer to the chore of meal planning and grocery shopping. We're all about celebrating this ordinary, little moments of life.
I can't wait to hear which Meal Planner is your favorite! Find them all here!