Even though our 2016 Fall Collection launches tomorrow, there's still plenty of summer left!  Since we're not ready to let go of the season quite yet, we think throwing a little party could be just what we need to enjoy the last few weeks of summertime- and a party isn't complete without the perfect cocktail!
Inspired by our Caribbean Rum Punch recipe card, we created the perfect party pitcher for this get-together!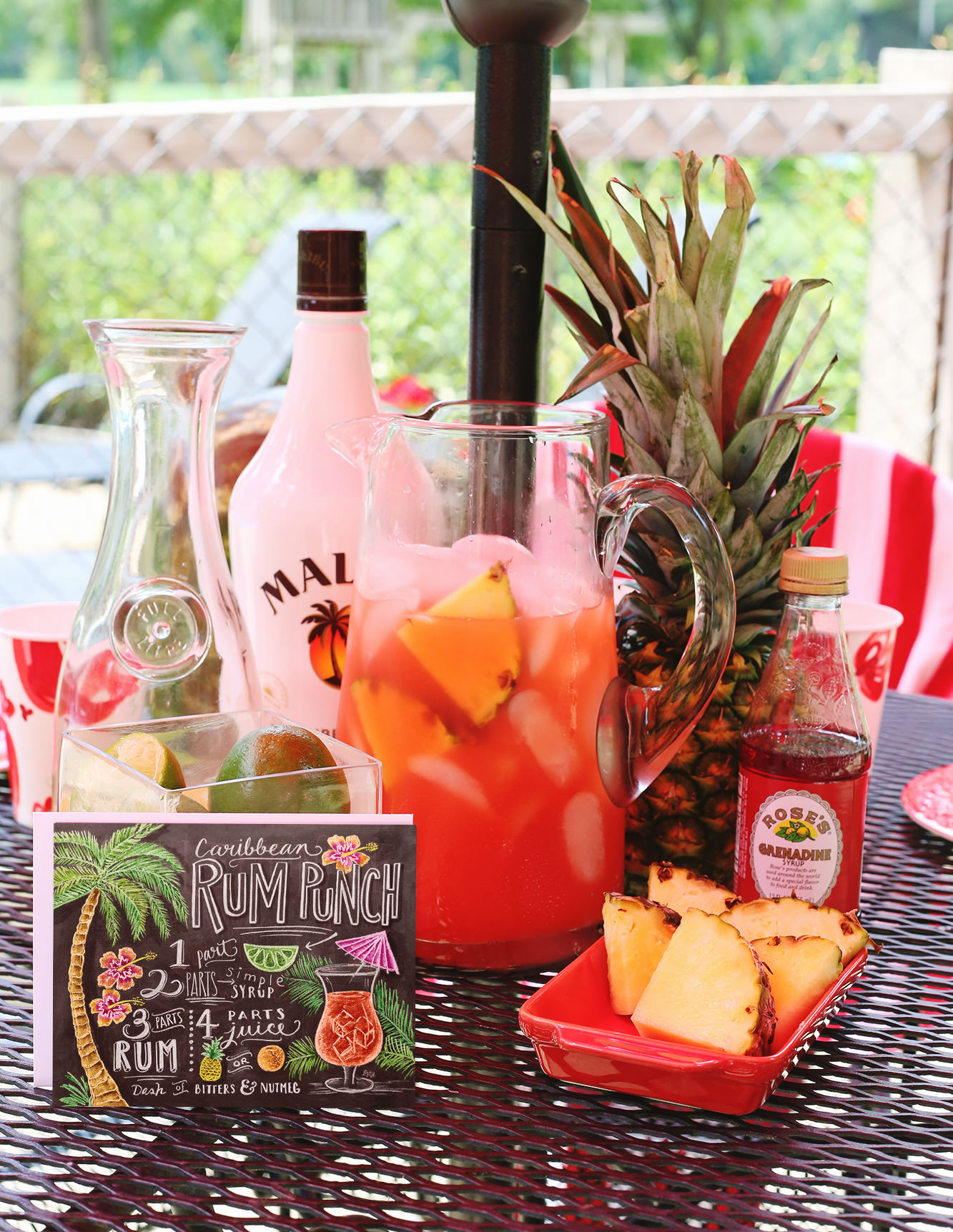 You will need:
2 + 1/2 cups of orange juice
2 + 1/2 cups of pineapple juice
1/4 cup of lime juice
3 tbsp of grenadine syrup
1 + 1/2 cups of coconut rum
Pineapple slices (optional)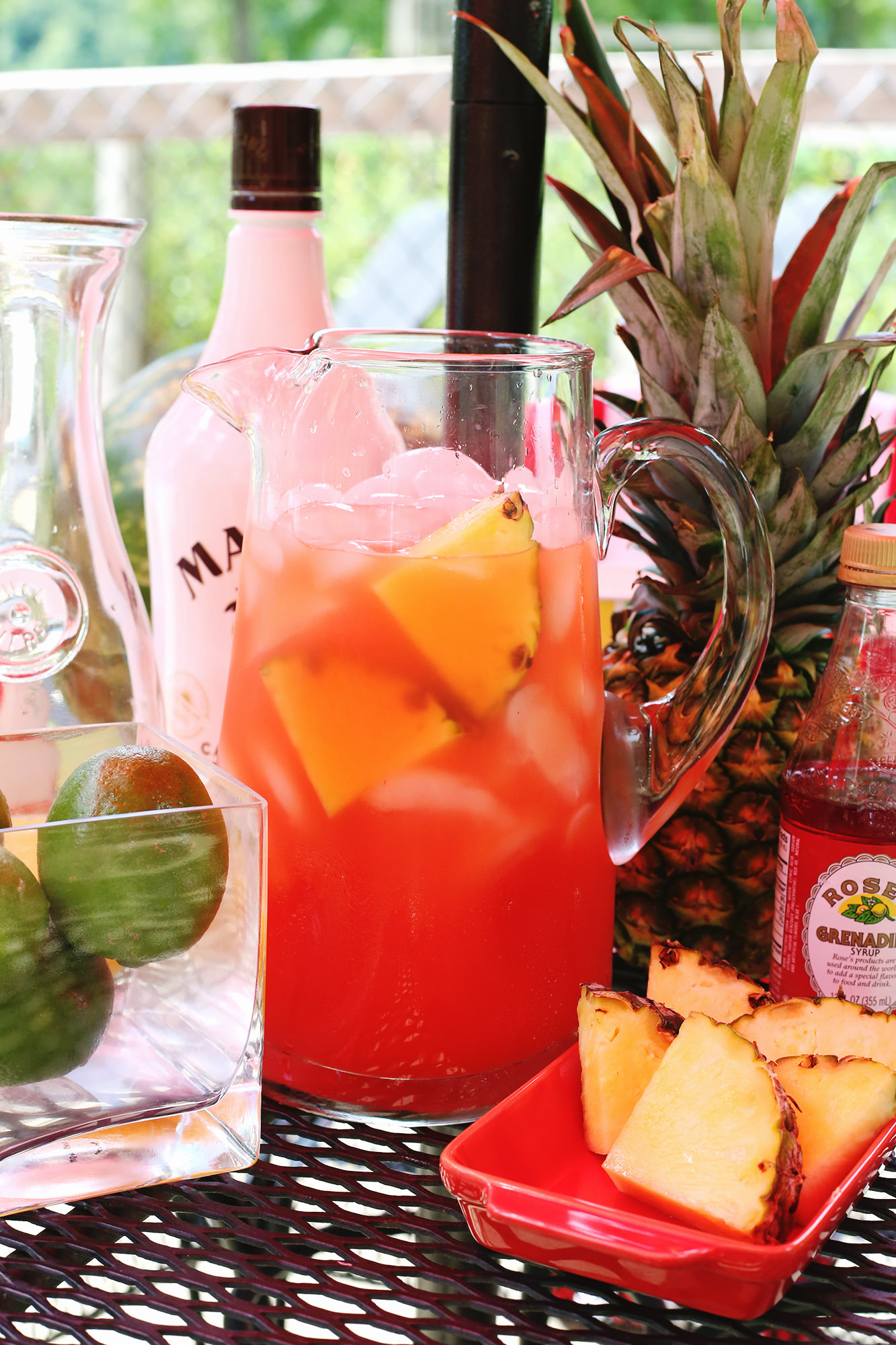 Directions
Fill your pitcher halfway with ice, then stir in all the ingredients.  Add pineapple slices to the pitcher for a pretty presentation (optional) and serve over ice.
This recipe is so delicious and so summery!  It's the perfect after-sun refresher to enjoy poolside with a few friends!  Even the color is beautiful.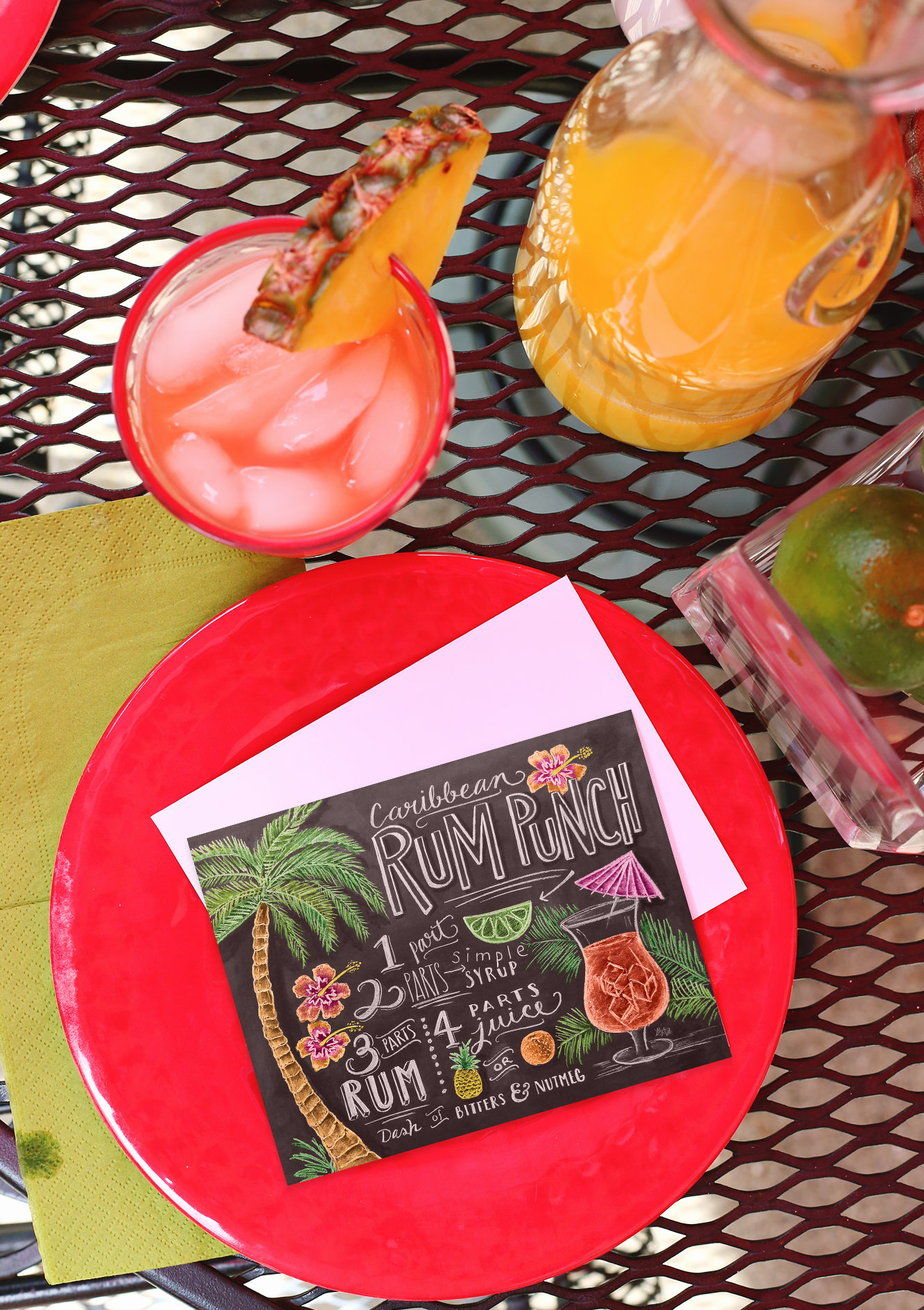 If you serve this tropical cocktail at your end-of-summer bash, give our rum punch cards to your guests as party favors!  You could even send them as a 'thank you for coming' note so they have the recipe to keep!
We plan to enjoy these sweet summer flavors for as long as we can!
Photos courtesy of Jenny Poe