Happy Friday, friends!  It is the final week of The Art of the Picnic series.
Today's picnic theme is meant to be shared with your best girlfriends! A girl's day picnic would be the perfect way to relax with your BFFs on a pleasant fall afternoon.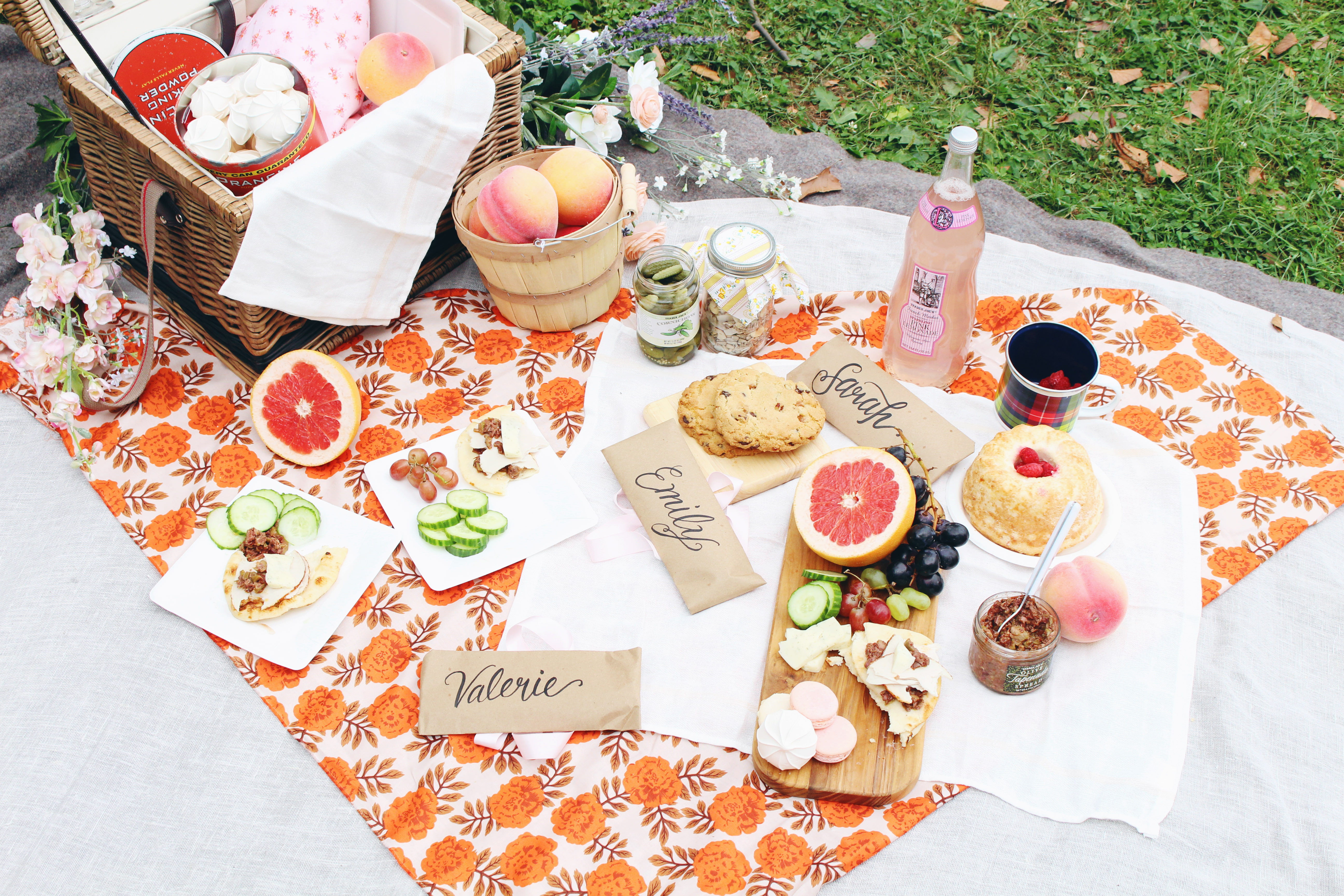 The color scheme of orange and pink is cheerful and feminine. We layered a brightly colored tablecloth over our plain, utilitarian blankets, which offer protection from the damp ground.
The menu consists of a simple-to-assemble turkey sandwich using naan bread. Everyone can top their turkey with olive tapenade, sliced cucumbers, and dill havarti cheese. Fresh fruit and mini pickles also provide plenty to munch on!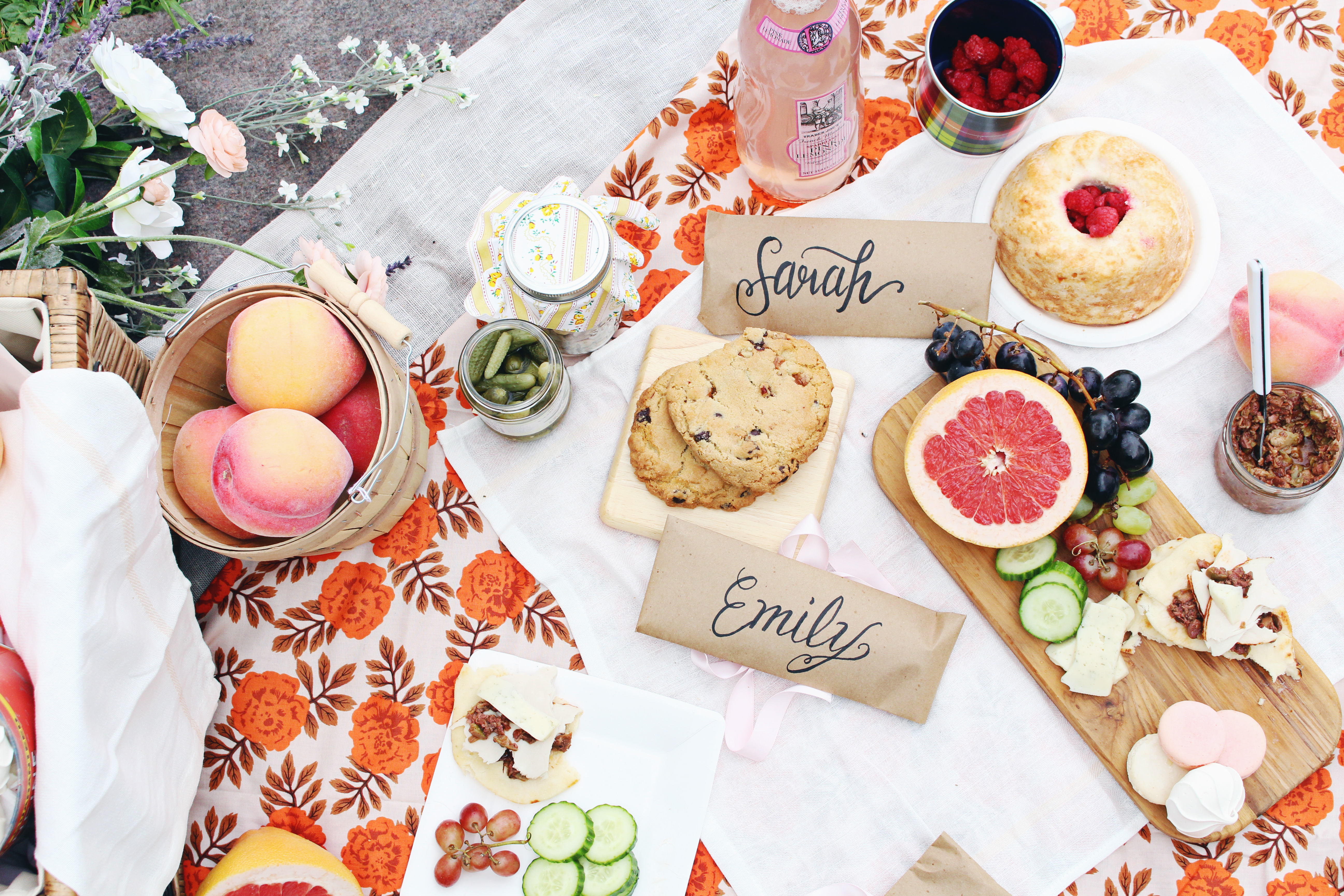 Dessert is a must for a girlfriend's gathering! We've included macarons, meringues (transported in a tin to keep them fresh), sea salt caramel & chocolate chip cookies, and an angel food cake topped with fresh raspberries. Pink lemonade from Trader Joe's is a perfect sipper for this pretty soiree.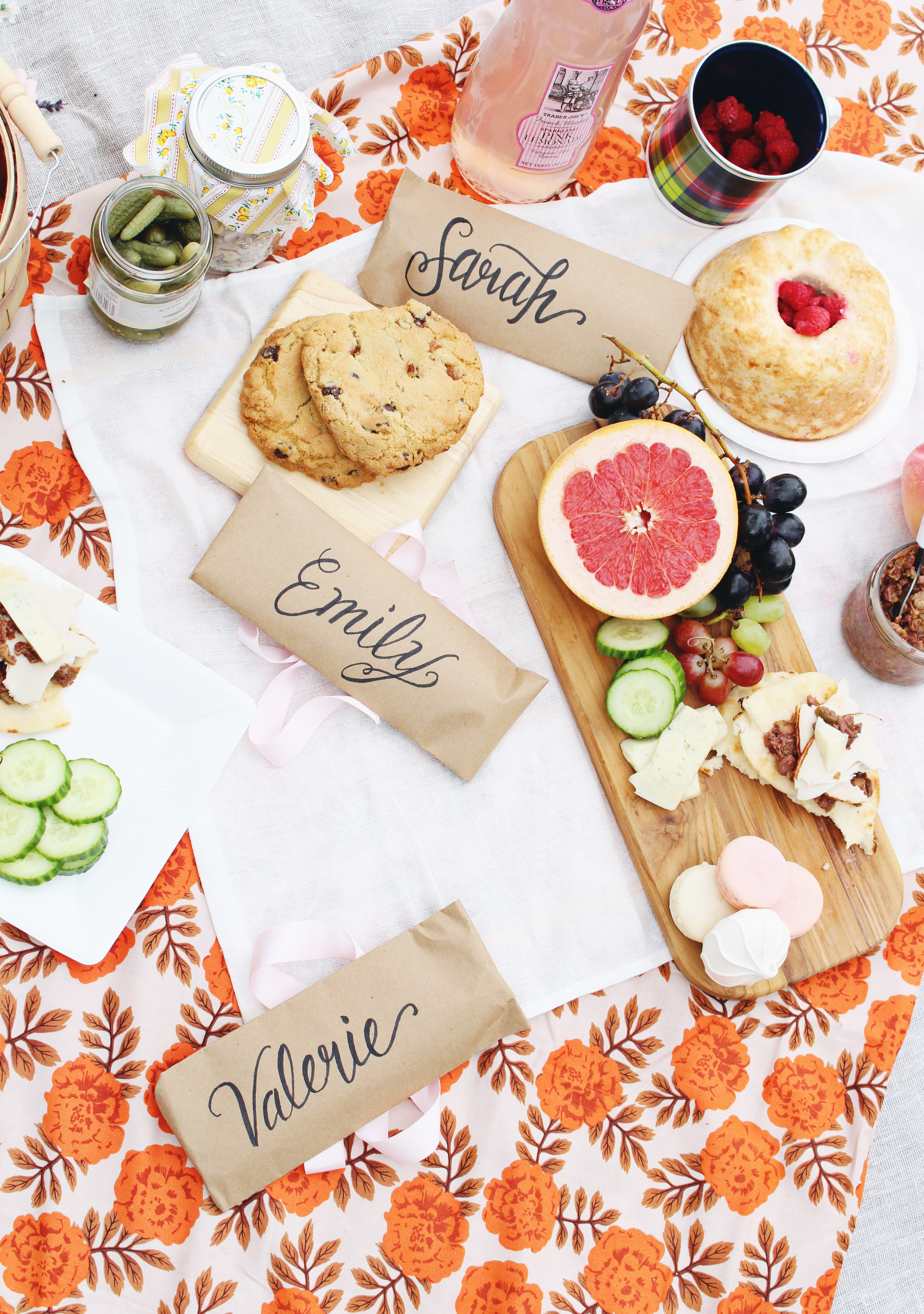 As a fun detail, we created utensil packets made out of kraft paper. They are simple to assemble! Just take a napkin and set of utensils and wrap them together in kraft paper like you would if you were wrapping a gift.
Fold the sides into triangles and fold back as if your were taping it, but instead take an exact-o knife or scissors and cut slits close to the point of the triangle. Finally, thread a ribbon or baker's twine through the slits and tie into a bow! The packets are completed and personalized with a little brush lettering on the front.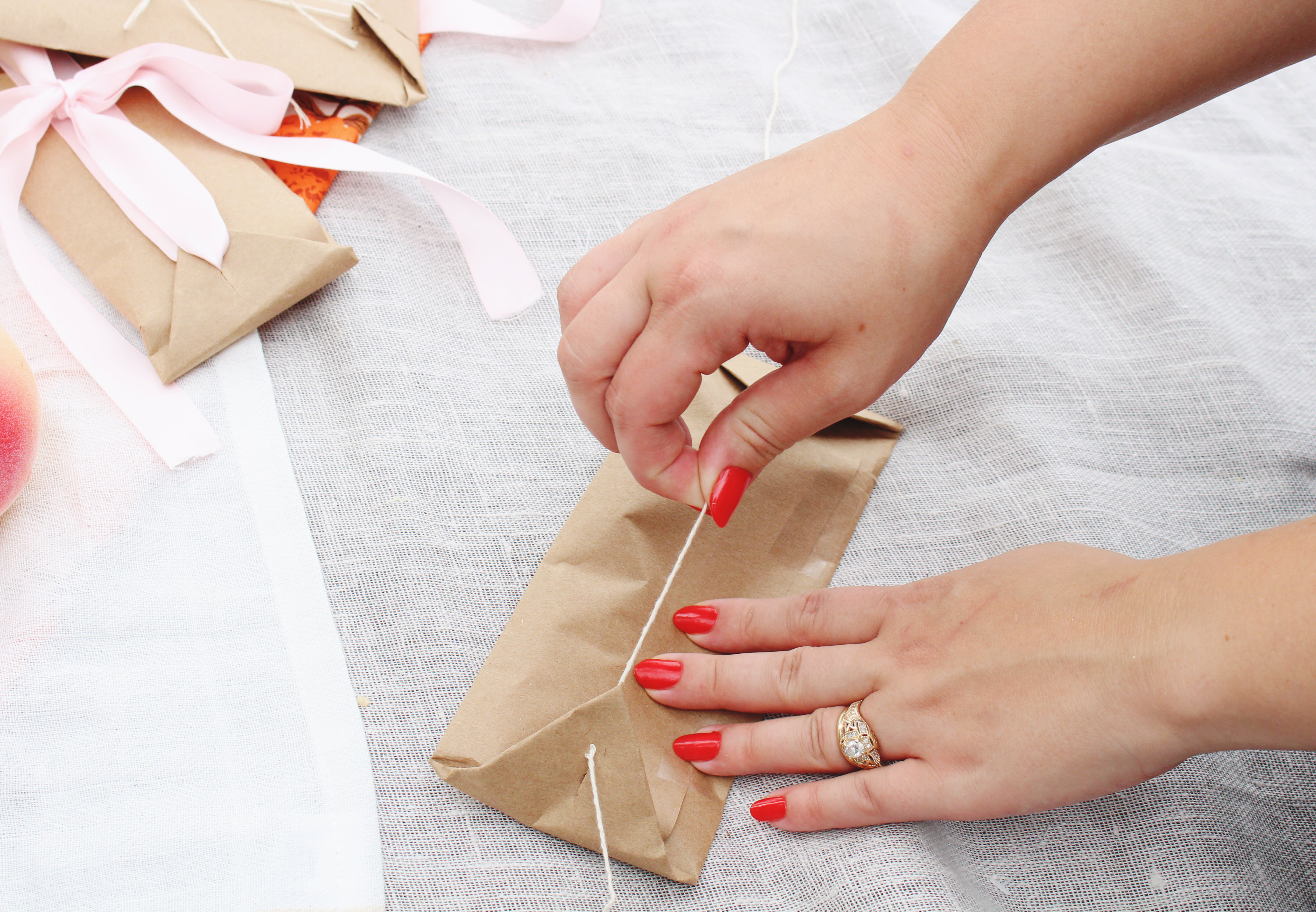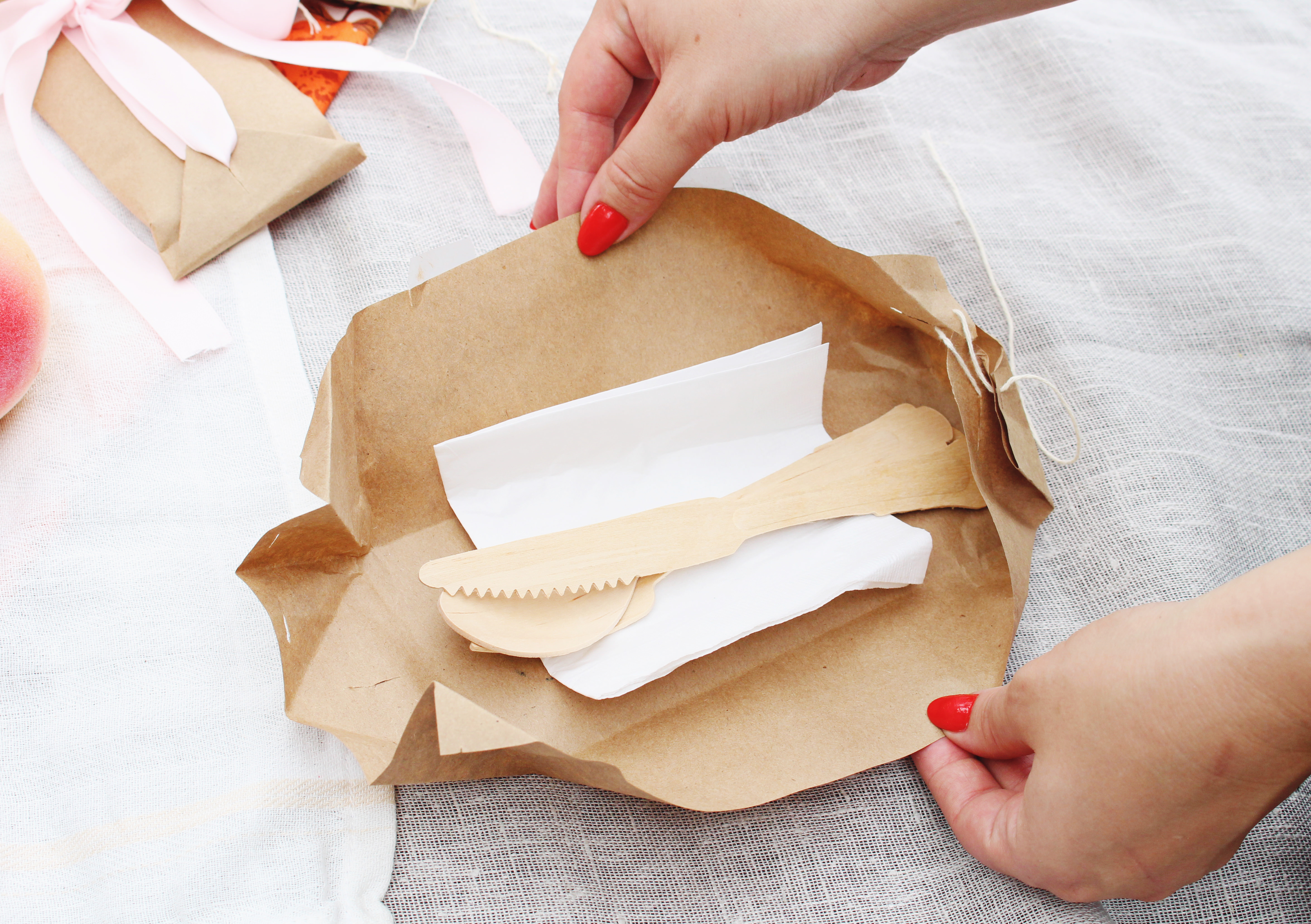 I love these utensils for picnics as a nice alternative to plastic ware! They are made from sustainable birchwood and are 100% biodegradable.