Friends, I always love the days when I get to share something new! Today, I'm so pleased to introduce you to the newest line up in our best-selling Keepsake Kitchen Diary series! This new book is all about BAKING!
If you love to bake, love to eat baked goods (more like me) or are a sentimentalist wanting to record the stories and memories behind your favorite desserts, this book is for you!
If you're not already familiar with our Keepsake Kitchen Diaries, what makes them special is that we've made room for the memories! In addition to beautifully organizing your treasured recipes, each spread includes a journaling memory page to truly create a family heirloom. At Lily & Val we believe the small, ordinary bits of life become the parts that mean the most when we look back. The Keepsake Kitchen Diary is an expression of this belief and our passion for savoring and recording these small moments. You can read my full story for creating the Keepsake Kitchen Diary.
So, the brand new Baking Kitchen Diary continues our belief that the fondest memories are made when gathered around the table. Those stories and memories matter and deserve to be recorded! 
We made a few updates to this version from past versions and here's what you will find inside:
Brand New Tabbed Sections:
The Baking Diary is broken into 8 new sections: Cakes, Cookies, Frostings & Fillings, Breads, Candy, Pies, Pastries, and Miscellaneous. In my personal Kitchen Diary, the "dessert" section is filled up the most, so I'm really excited to have an entire book dedicated to all things sweet!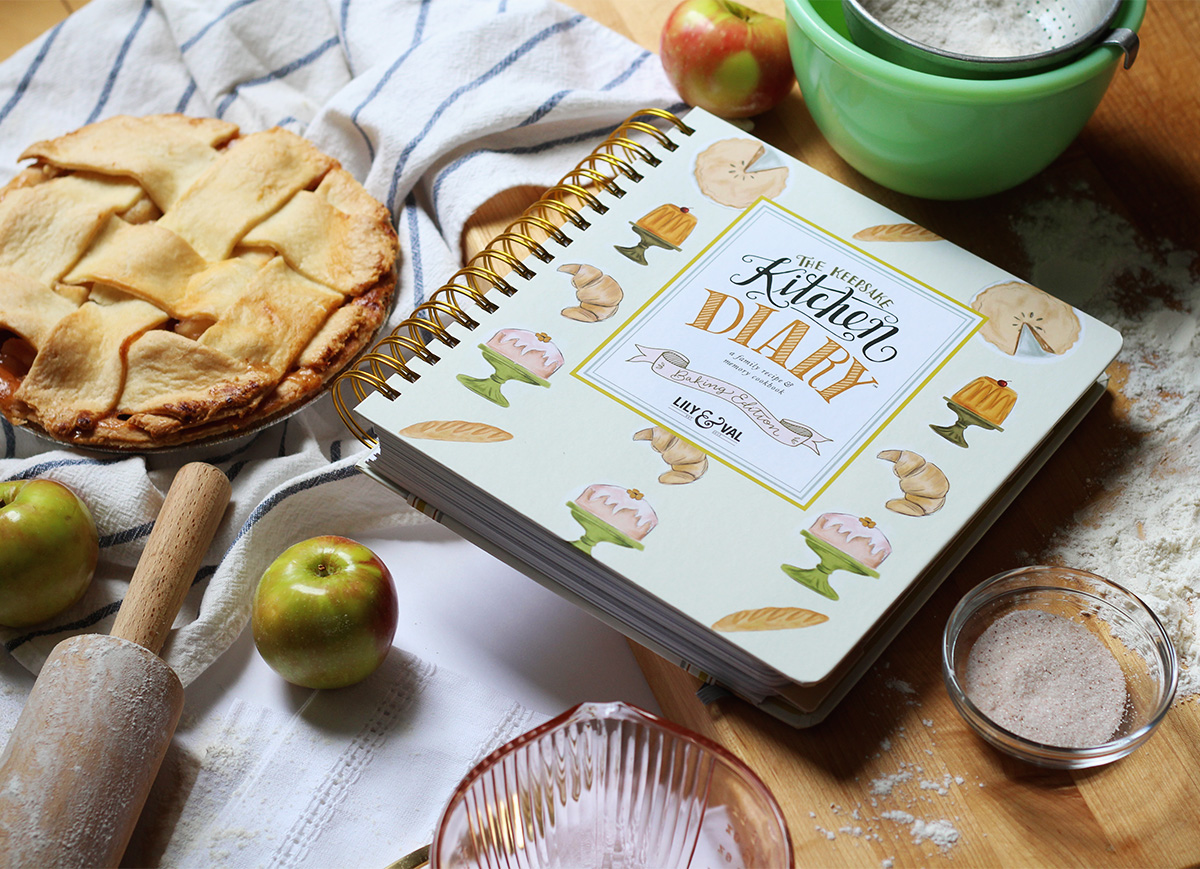 New Illustrated Pages:
Each tabbed section opens with a new hand-drawn illustration! I loved drawing these! There are also little drawings spread throughout the book and on the spreads.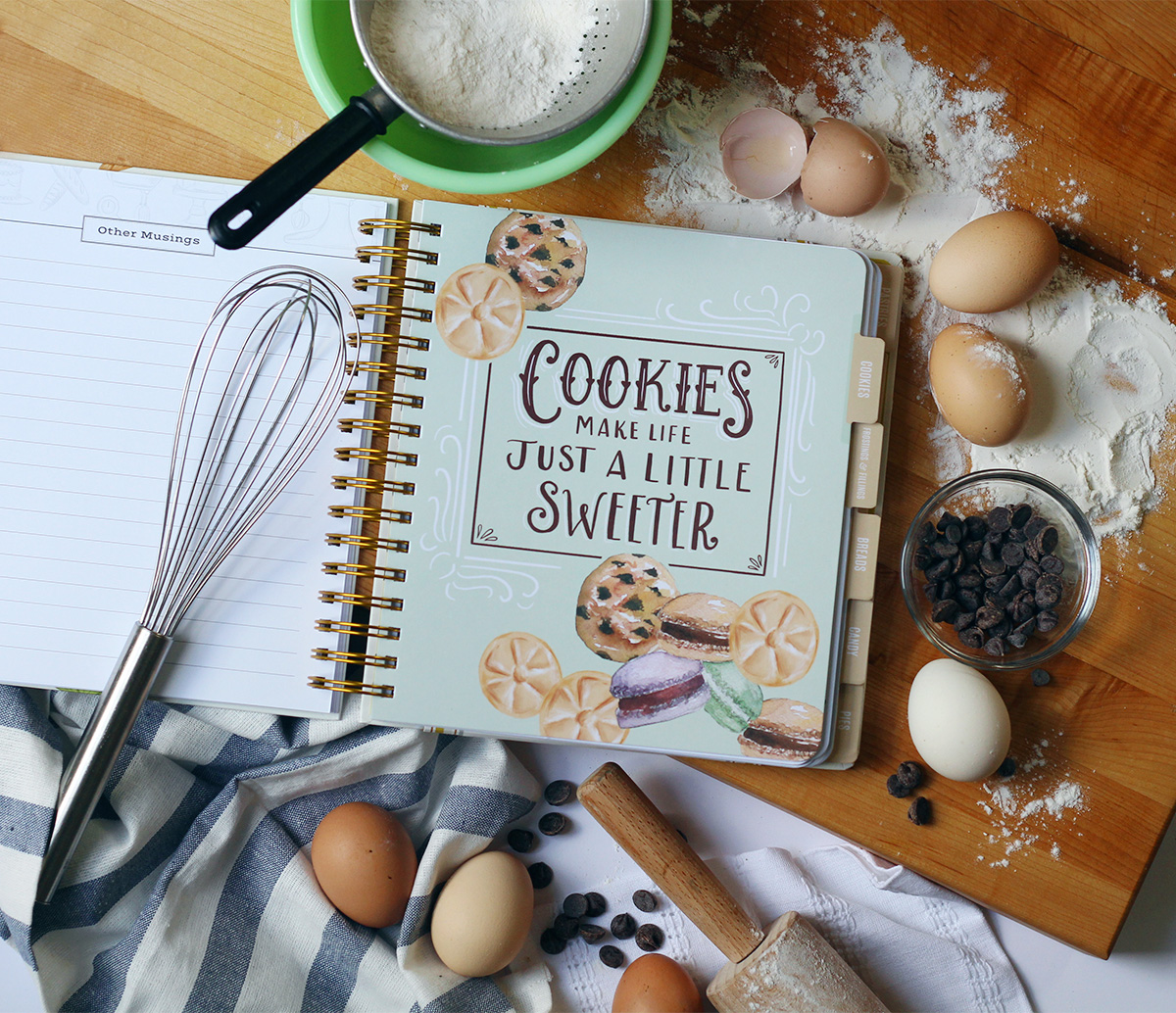 Illustrated Baking Guides:
On the flip-side of every illustration in each section you'll find a helpful baking guide!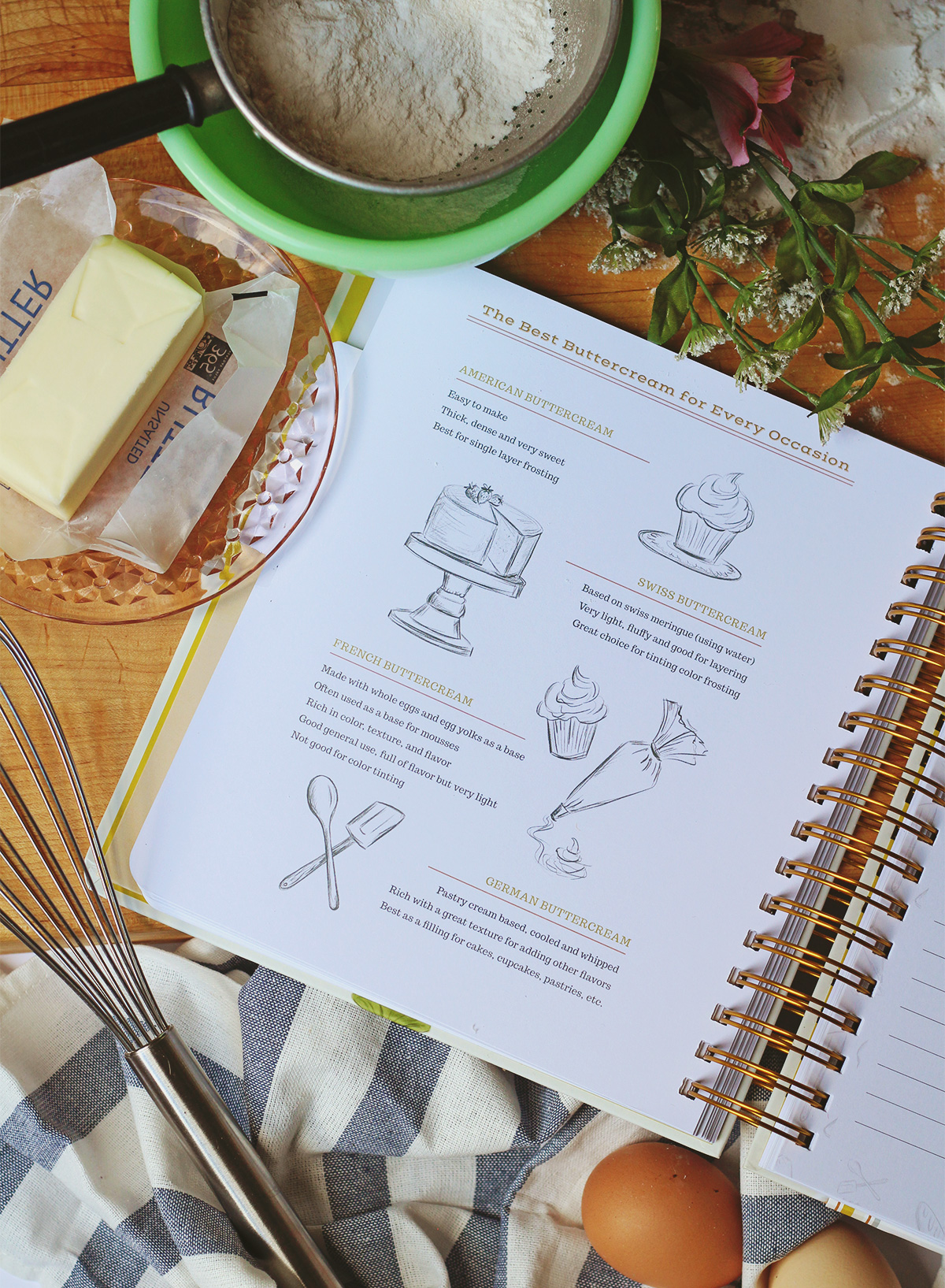 Spread Updates:
This is what the new spread looks like! We made the lines tighter than our original versions since baking recipes tend to be a bit more complex. We've also updated the "Baking Memories" side with a large space to tell the story of the recipes and the memories that coincide with it. The beauty is, you can use this space however you see fit!
Many people like to scrapbook this page by adding photos and decorative tapes, stickers etc. You could also leave it simple with just your handwriting! You cannot go wrong and certainly, no perfection needed here. Whatever you choose, you'll be left with a priceless family cookbook!
Pockets & Tear Out Recipes Cards:
As with our classic, lemon, and newlywed versions, this book also includes tear out recipe cards at the back of the book and pockets on the inside and back covers for storing special notes and keepsakes.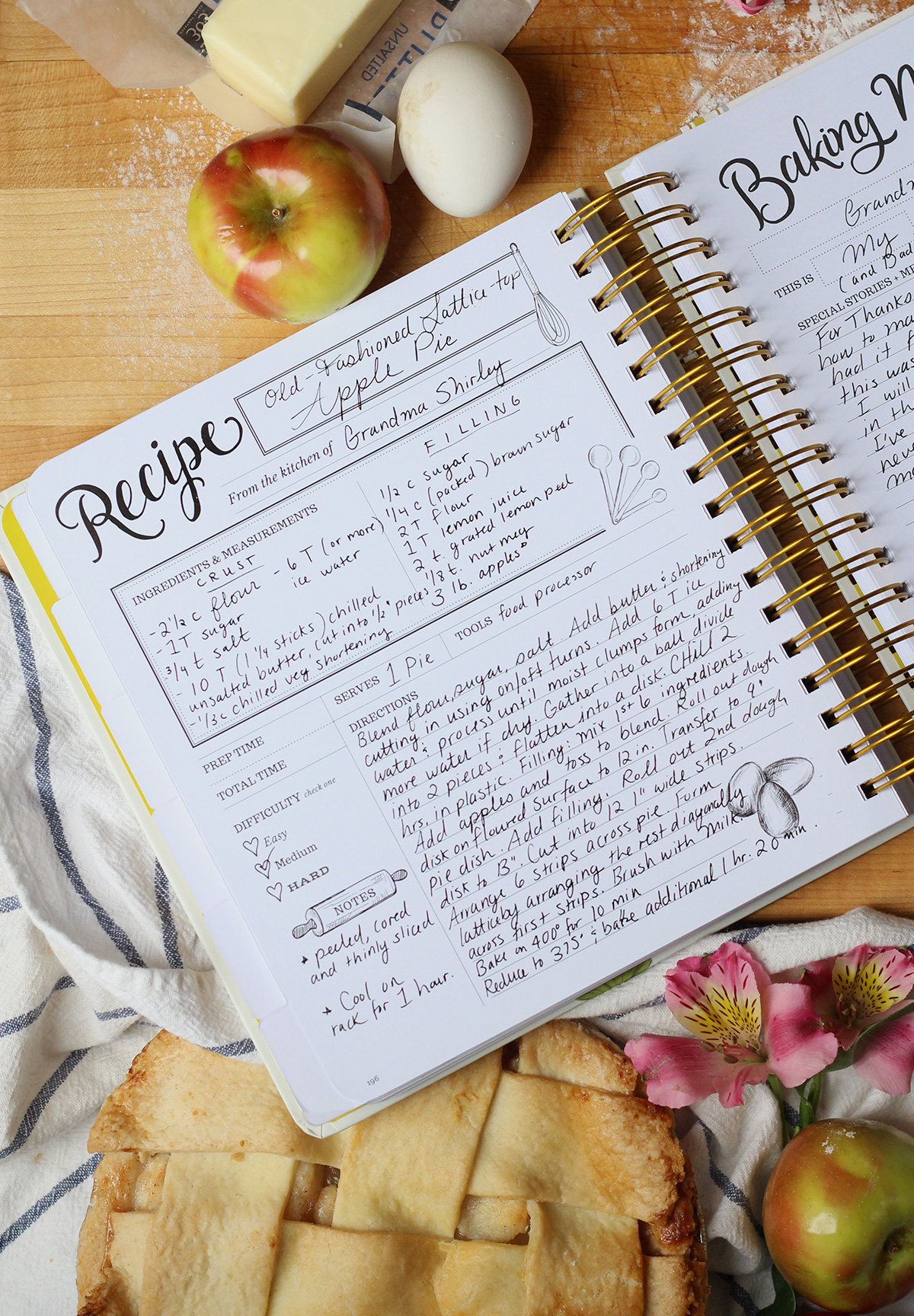 I cannot wait to hear what you think about this new Keepaske Kitchen Diary! These books are such a passion of mine and I'm so grateful to all of you for the support!