Guys! This a moment I've been waiting for – for A LONG TIME. Lily & Val crafting and scrapbooking supplies are here!  (I'm just a little excited.)
Back when we first introduced the Keepsake Kitchen Diary, I didn't immediately anticipate the way that you all would immediately embrace the diary and make it your own with all types of washi, stickers, stamps etc. When beautifully crafted recipe & memory spreads like this one started popping up, I was absolutely in love with the idea and began scrapbooking in my own Keepsake Kitchen Diary! This then got the wheels in my head spinning! What if we could offer coordinated scrapbooking supplies to use inside the pages of the Keepsake Kitchen Diary to give you another way to add your creative touch to your family cookbook?! The thought made my heart skip a beat!
Now, fast-forward years later and these supplies are a reality! I'm still pinching myself.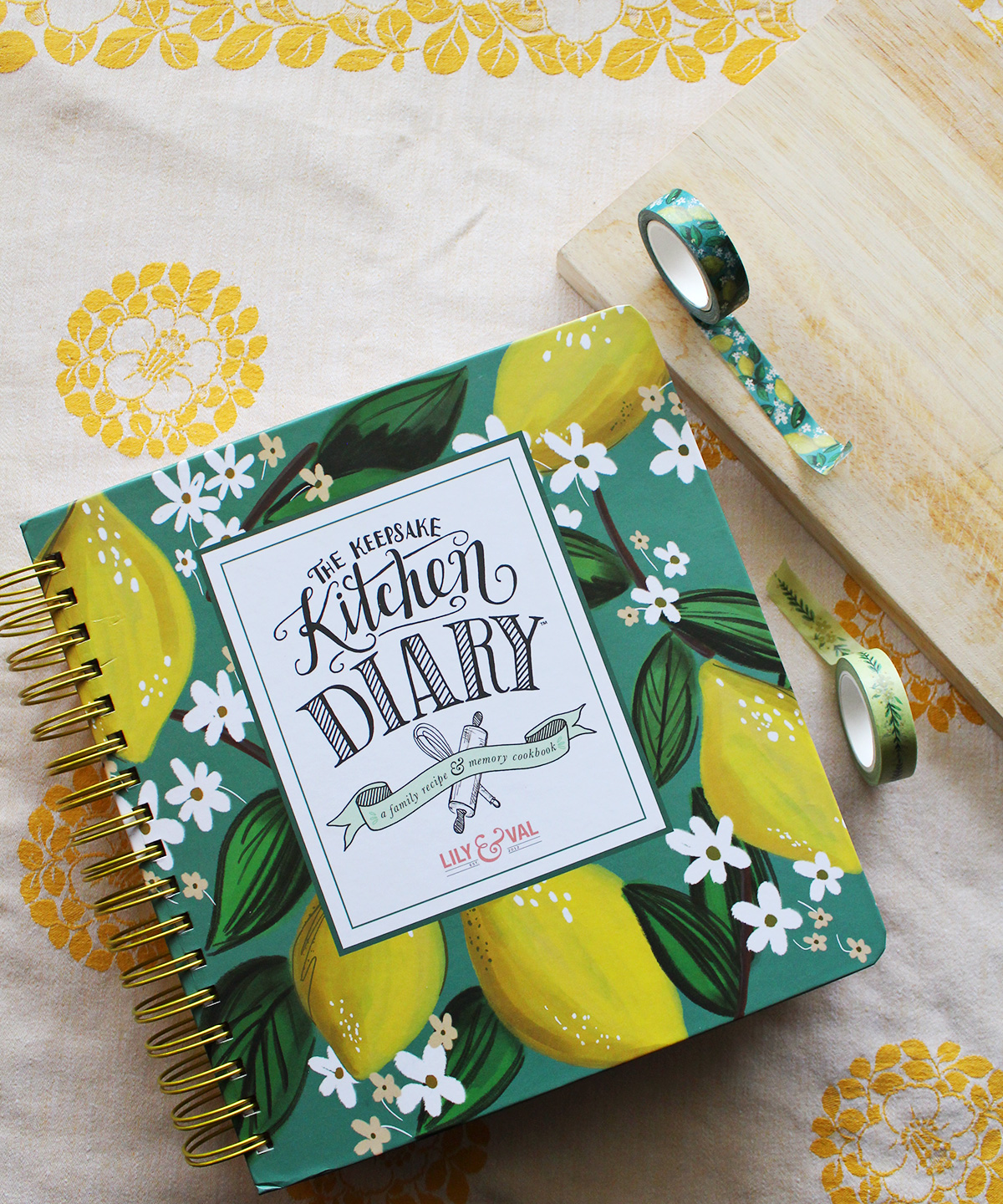 Stickers, stamps, ELEVEN different styles of washi tape – it's all here. All hand-drawn with love by yours truly with the intent of giving you pretty products that will add a handmade feel to your special, heirloom book. The pieces all go together – so you can't go wrong with choosing different stickers and tapes to pair.
Although these were all designed to coordinate with both our Classic and Lemon Keepsake Kitchen Diaries, the supplies can be used for scrapbooking and crafting projects of all kinds!
It's hard to pick a favorite, but I must say there's something about these illustrated herb stickers on a clear background that really get me!! I want to stick these on everything!!!
We also created something really fun for this collection and that is weekly meal planning BOOKMARKS! Fun, right!? Each bookmark in the pack features a day of the week at the top. A cut-out rectangle in the bookmark allows you to mark pages in your Keepsake Kitchen Diary (or another cookbook!) and easily see the day of the week sticking out of the top! We're all about cute and functional.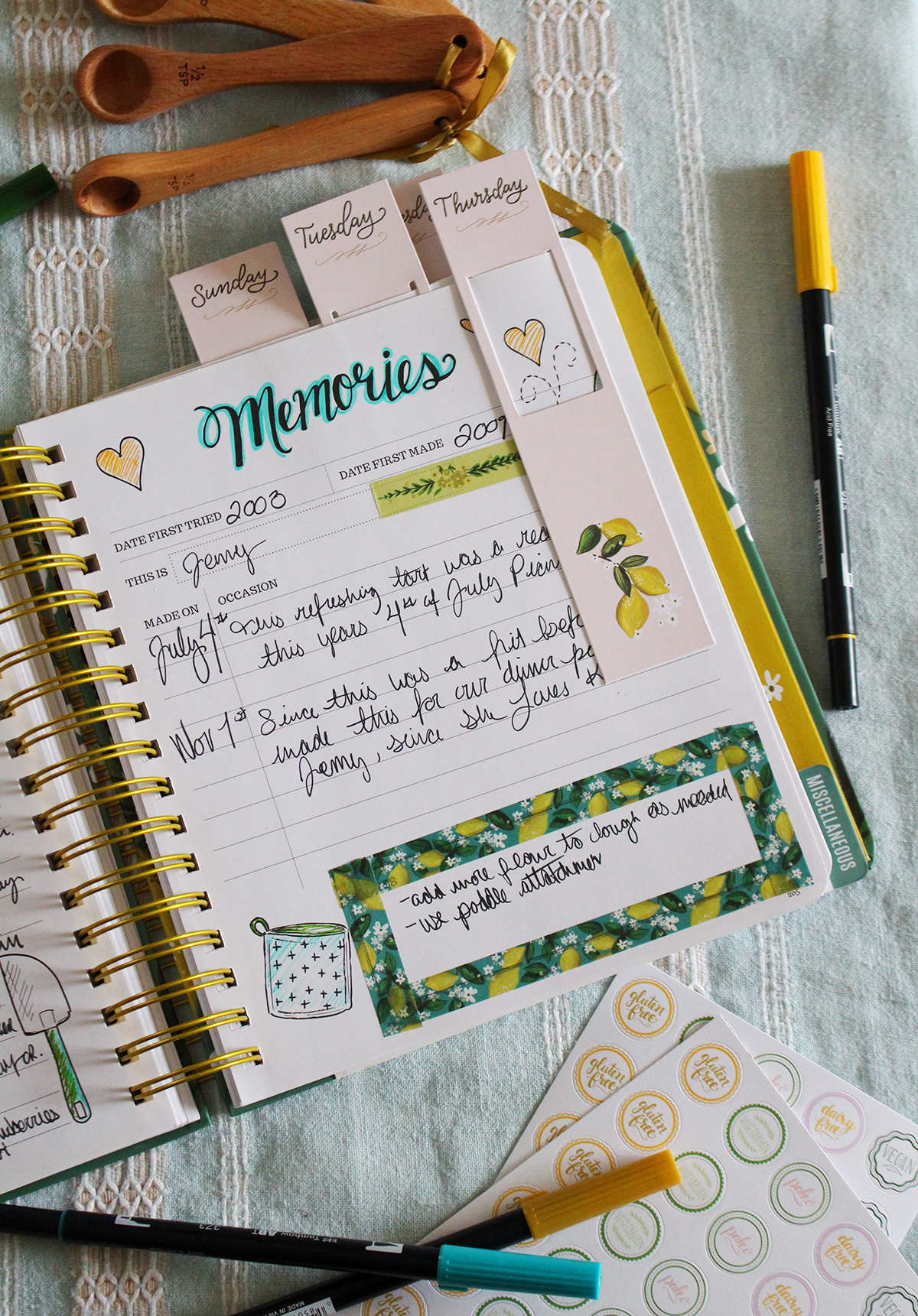 I just can't wait to see how you use these pieces in your projects! We've been cooking up some ideas and inspiration behind the scenes to share with you as well!
How cute are these dietary restriction stickers?! They come in two different styles!
And an update about our Keepsake Kitchen Diaries:
With the launch of our scrapbooking supplies, plus Mother's Day just around the corner -we have SOLD OUT of the Whimsical Lemon style of Keepsake Kitchen Diary on lilyandval.com. But, not to worry – you can still find it in person at a retailer near you, Barnes & Noble stores near you, barnesandnoble.com and on Amazon! (You can find the classic at all of these places as well in addition to our website, but they are going quickly!)
Be sure to scoop yours up in time for Mother's Day along with a few supplies! I can't wait to hear what you think!