You guys!! Limited Edition Soy Wax Candles are here for Mother's Day and I am sooo excited to share them with you!
I truly believe scent has a way of connecting us to people in a way other senses can't. Like the familiar scent of mom's perfume when you hug her, aromas can bring so many dear memories to your mind.
This Mother's Day, we want to help you make new memories with mom. As you catch up over a glass of wine or watch your favorite movie together at home, make the moment a memory with one of our new soy wax candles made just for her! 
We have three hand-drawn label styles to choose from plus amazing fragrances to match. I love the white lettering on these candles. The colors are soft, pretty, perfect for Spring, and sure to look lovely on Mom's shelf.
The Three Styles to Choose From:
She always has the right advice. She picks you up when you fall. She shows you what it means to love. In short, she's your personal superhero. For the mom that's always supporting others, nothing is better than a worry-free tropical escape. With sweet and citrusy fruits, this candle has an exotic and beautiful blend that's easy to love. Sound like somebody you know?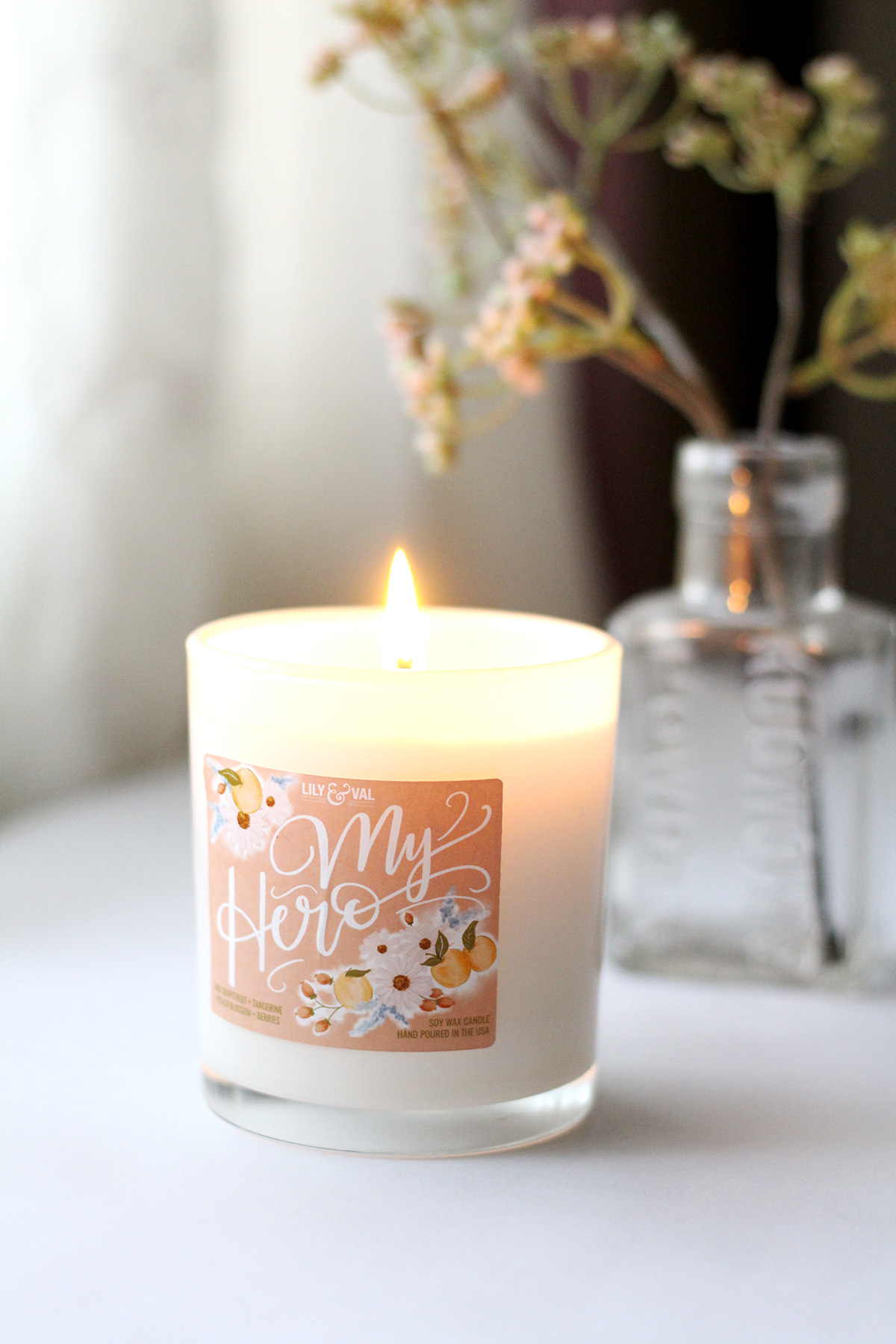 Whether she's the queen of the castle, the nurturing caregiver, the bold boss, or all of the above, one thing rings true: Your mama deserves to relax. With this dreamy aroma consisting of jasmine, sea salt, and wood notes, mom will feel like she's right where she belongs—at the spa.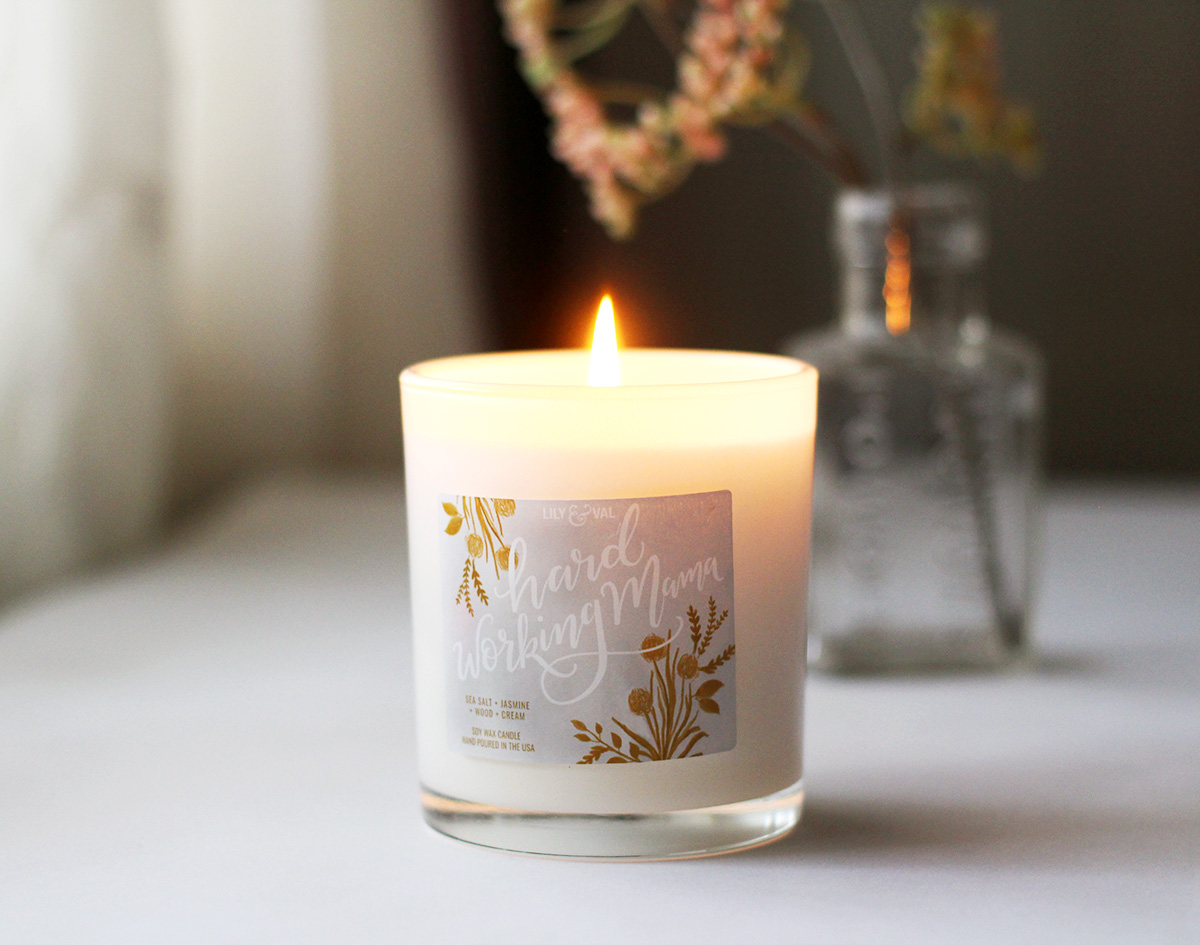 Just like mom, this candle pulls off the best balancing act. While lavender and eucalyptus aromas calm the senses, citrusy notes pop in for just enough zest. That means mom can feel relaxed yet refreshed no matter where she lights her new favorite candle.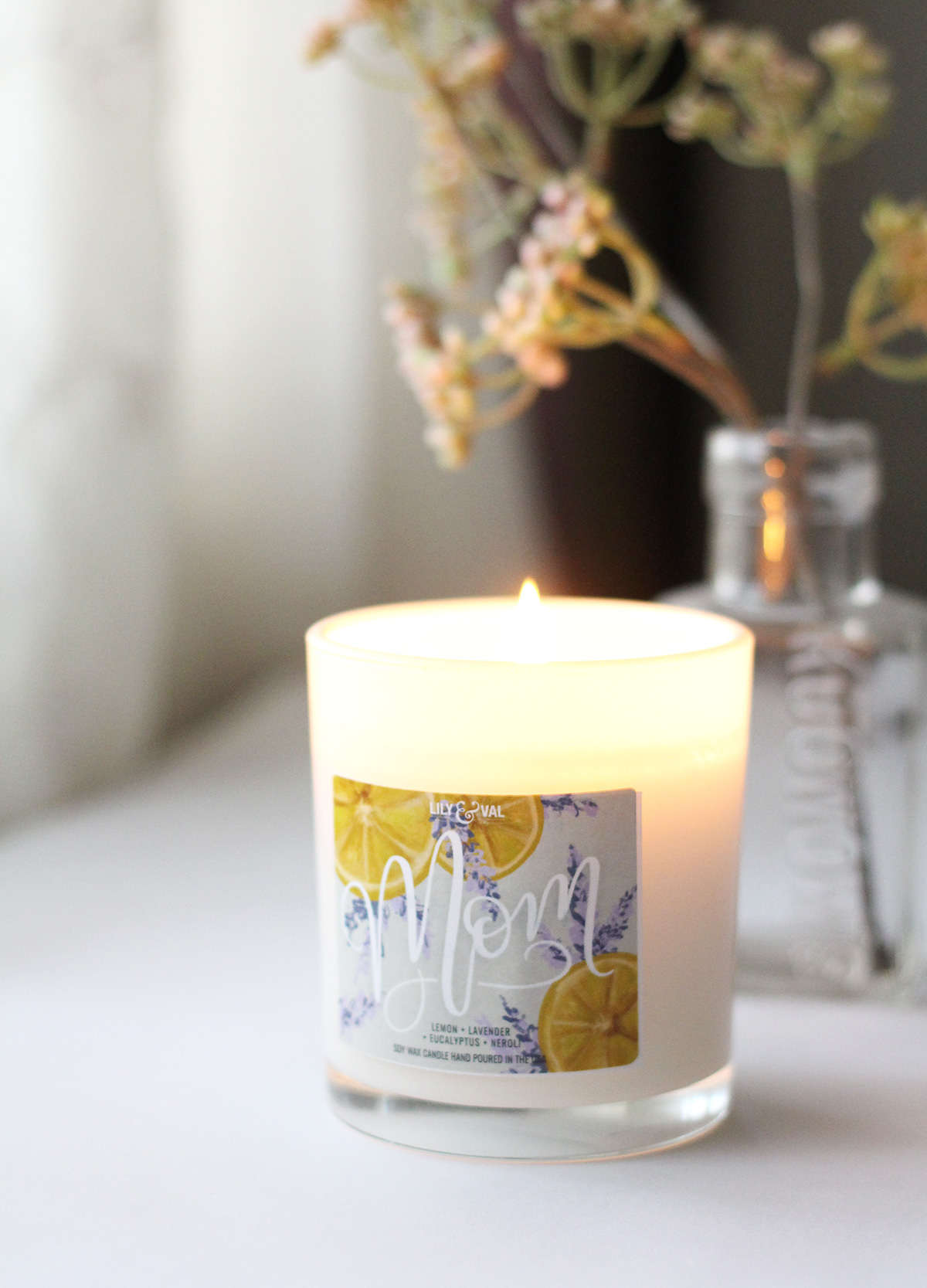 A few more details about the candles:
♥ They come in a 110z. White Candle Jar with a Brushed Silver Lid
♥ 60+ Hour Burn Time
♥ They are Gluten Free + Phthalate Free
♥ They are all hand-poured right here in Pittsburgh, PA!
I hope you love these as much as I do! They can be purchased individually or as a bundle of all three! When you purchase the bundle, you save $10! Happy Mother's Day to all the amazing Moms out there!