This print release is definitely different than any other before it as we're all on shut down orders and quarantined. I thought about maybe skipping a Spring launch altogether, but I felt in my heart I needed to get these designs out there. Drawing them brought me such life!  I also thought they might help bring some Spring and sunshine into your home during this crazy time. 🙂 So, I present to you thirteen new Spring prints!
The Inspiration:
This Spring collection has been inspired by sweet, happy memories (like the buttercups in my Grandma's yard), simple pleasures of Spring like seed packets and fresh clippings, as well as the time spent in isolation right now.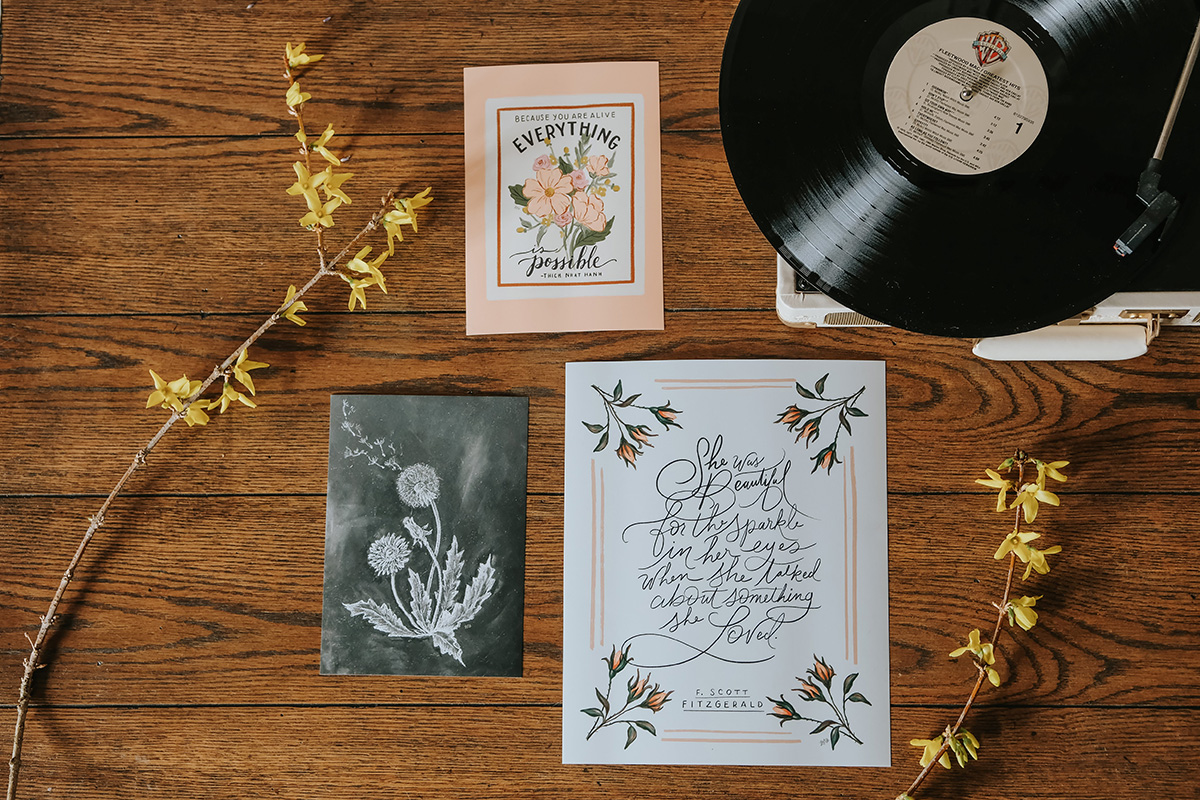 I just love this series of three inspired by seed packets!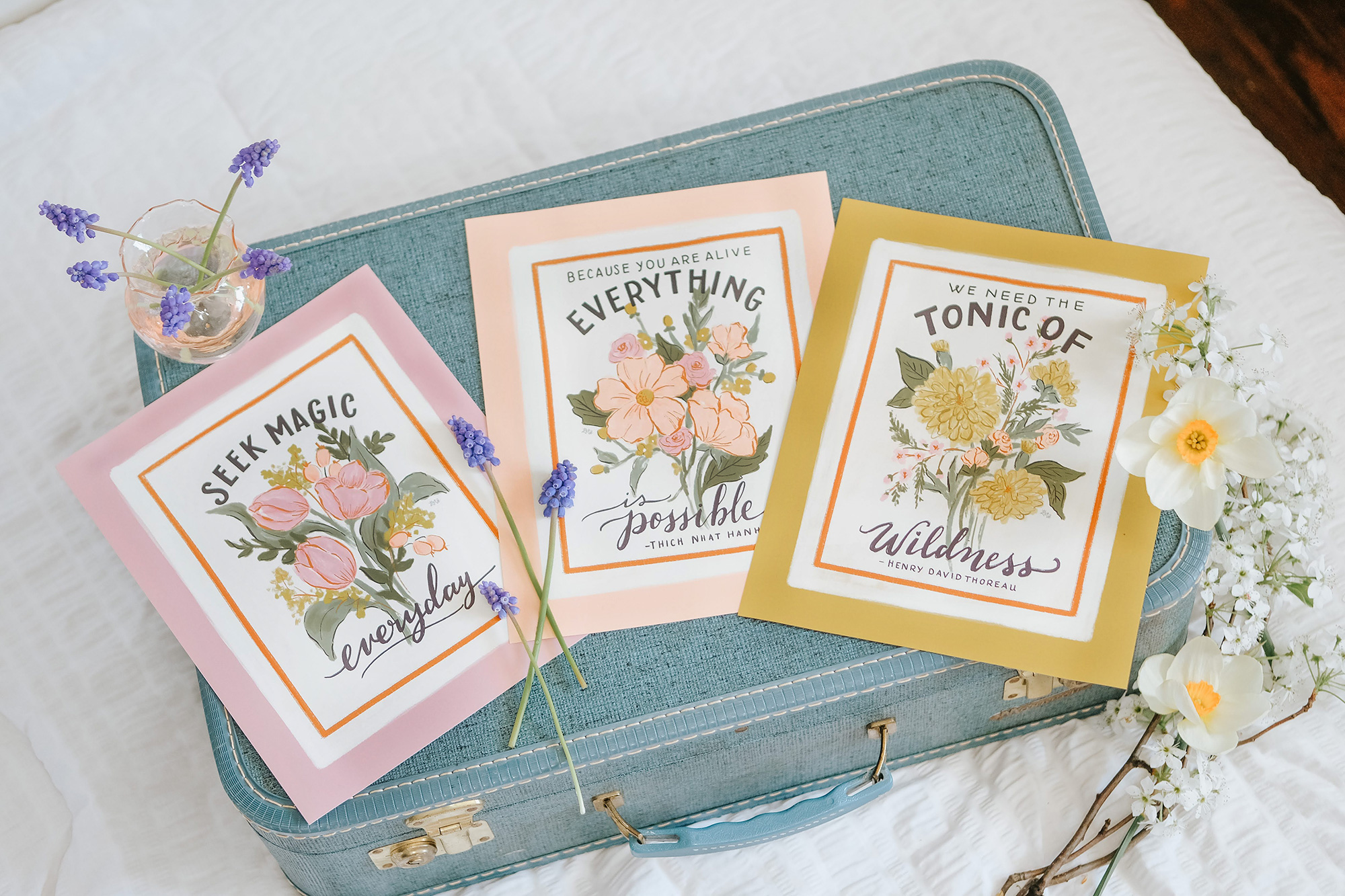 Buttercups grew wild in my Grandma's backyard. I remember one time my uncle plucked one and put it under my chin. I never really understood why he did that, but then I learned this is actually a fun little tradition! It is said that if a yellow reflection from the flower's shiny petals can be seen under the chin, the person is said to "like butter". This custom shows how buttercup petals reflect light. So cute!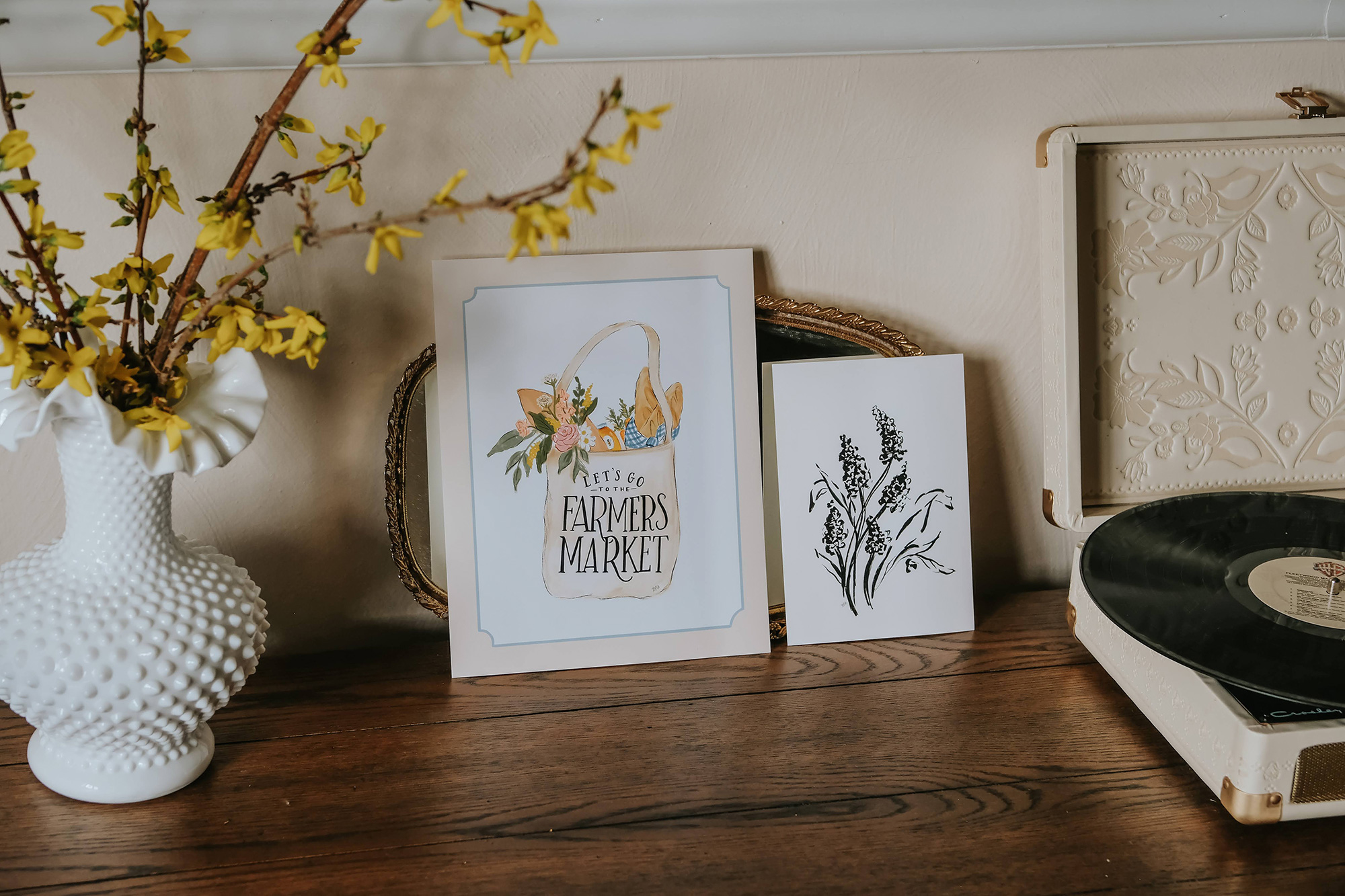 I drew this citrus design as part of an #isolationcreation challenge on Instagram.  Trying new things…a different style for me, deeper shadows. I was going for a vintage botanical illustration. I don't know why, but this time in isolation feels like an excuse to experiment and play artistically with less pressure. Maybe it's because everything is so heavy and weighty in the world that my mind doesn't have the capacity to overthink lesser things? I don't know, but it feels good to create and lose myself for a bit.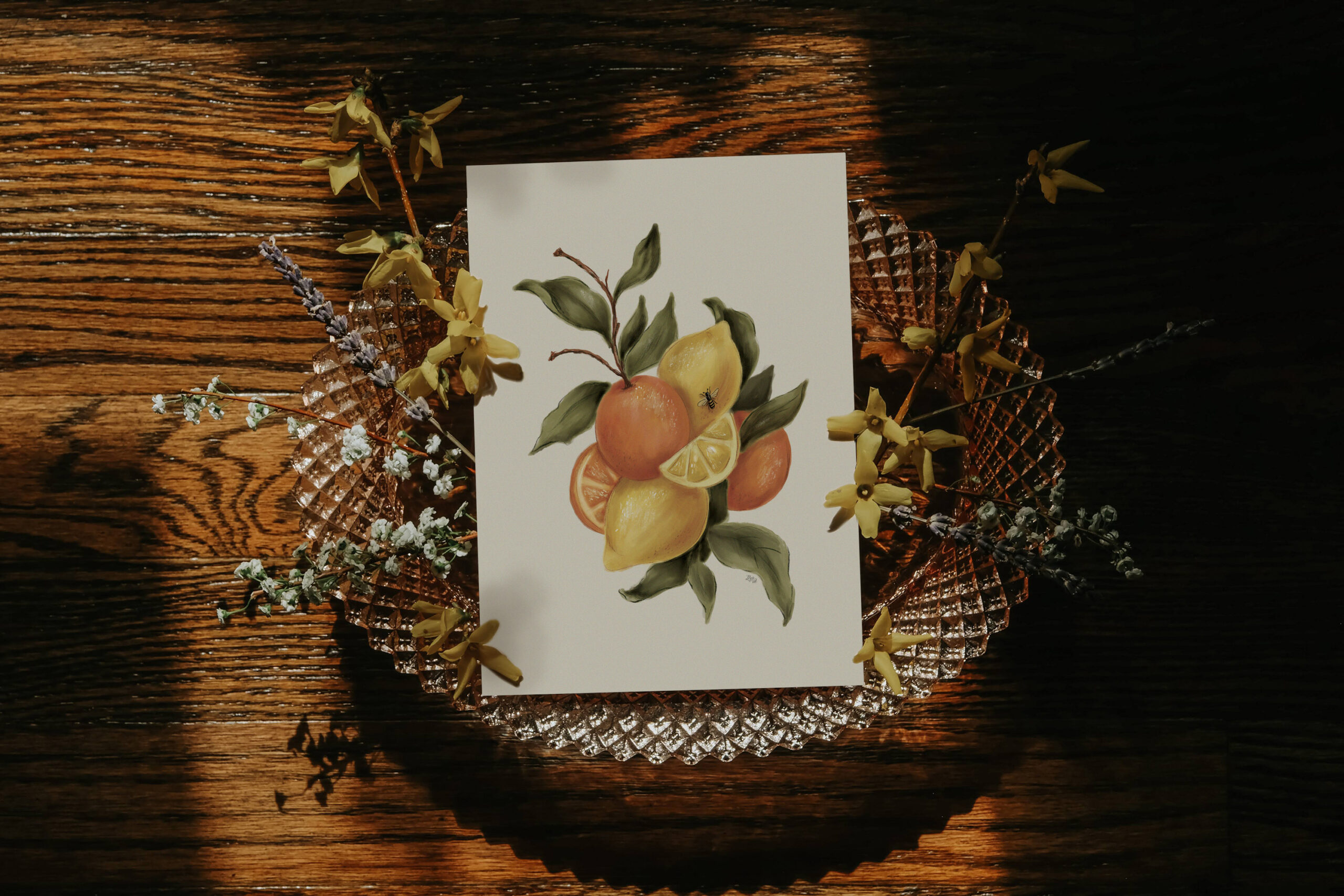 I think this quote below rings true now more than ever!
Muscari (also known as grape hyacinths) bloomed along the driveway of the house in rural Pennsylvania where I grew up. I've carried a fondness for them with me ever since. There are many beautiful fragrances quintessential to Spring, but this one, I'd have to say, is my favorite.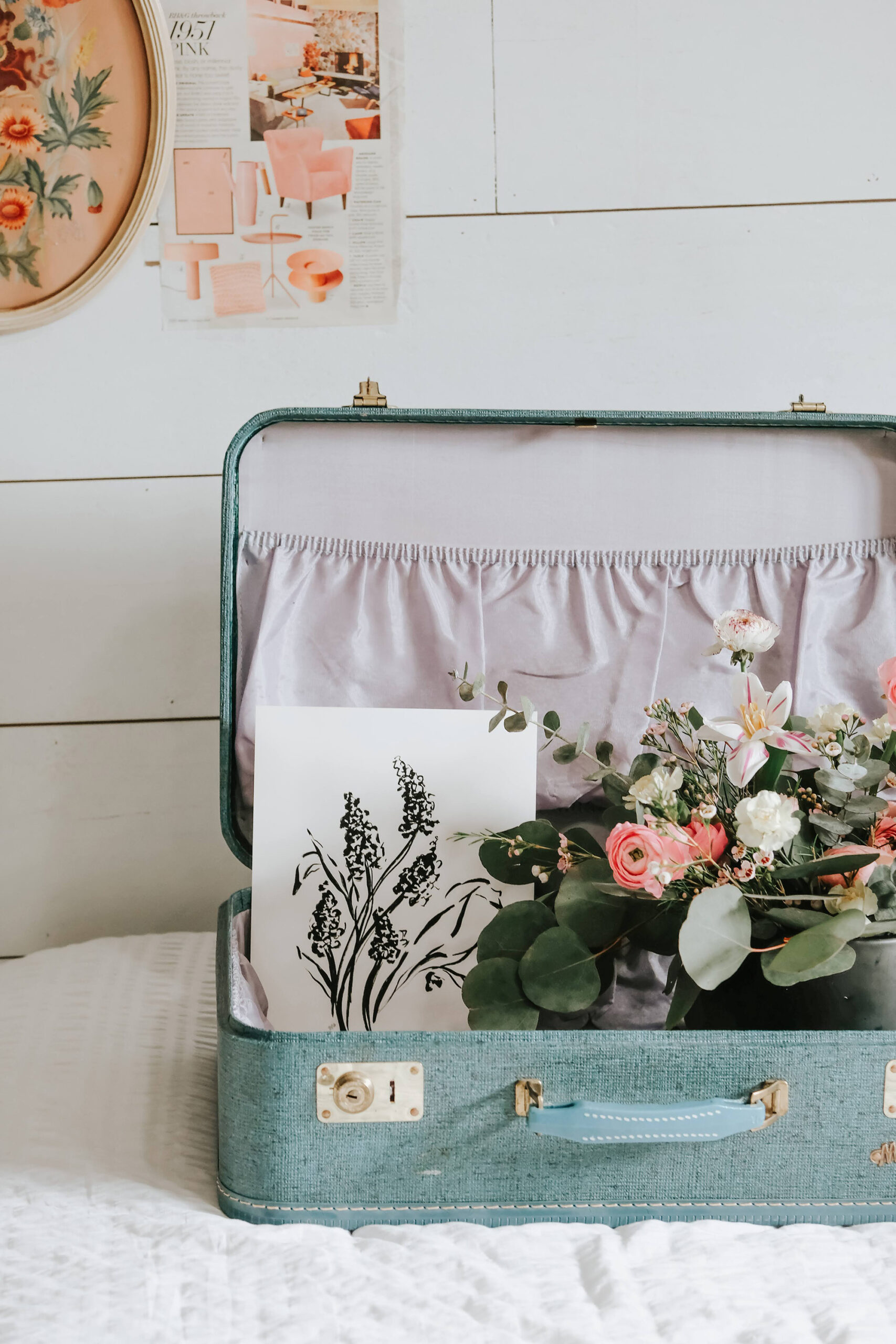 I think dandelions are the most nostalgic flower. They remind me of carefree summers growing up and finding magic in the simplest of things. I was trying to capture a bit of that everyday magic with this design.
This design is an ode to lovely, little foraged blooms. No structured arrangement or pretense here, they are freshly picked and exist to brighten your day.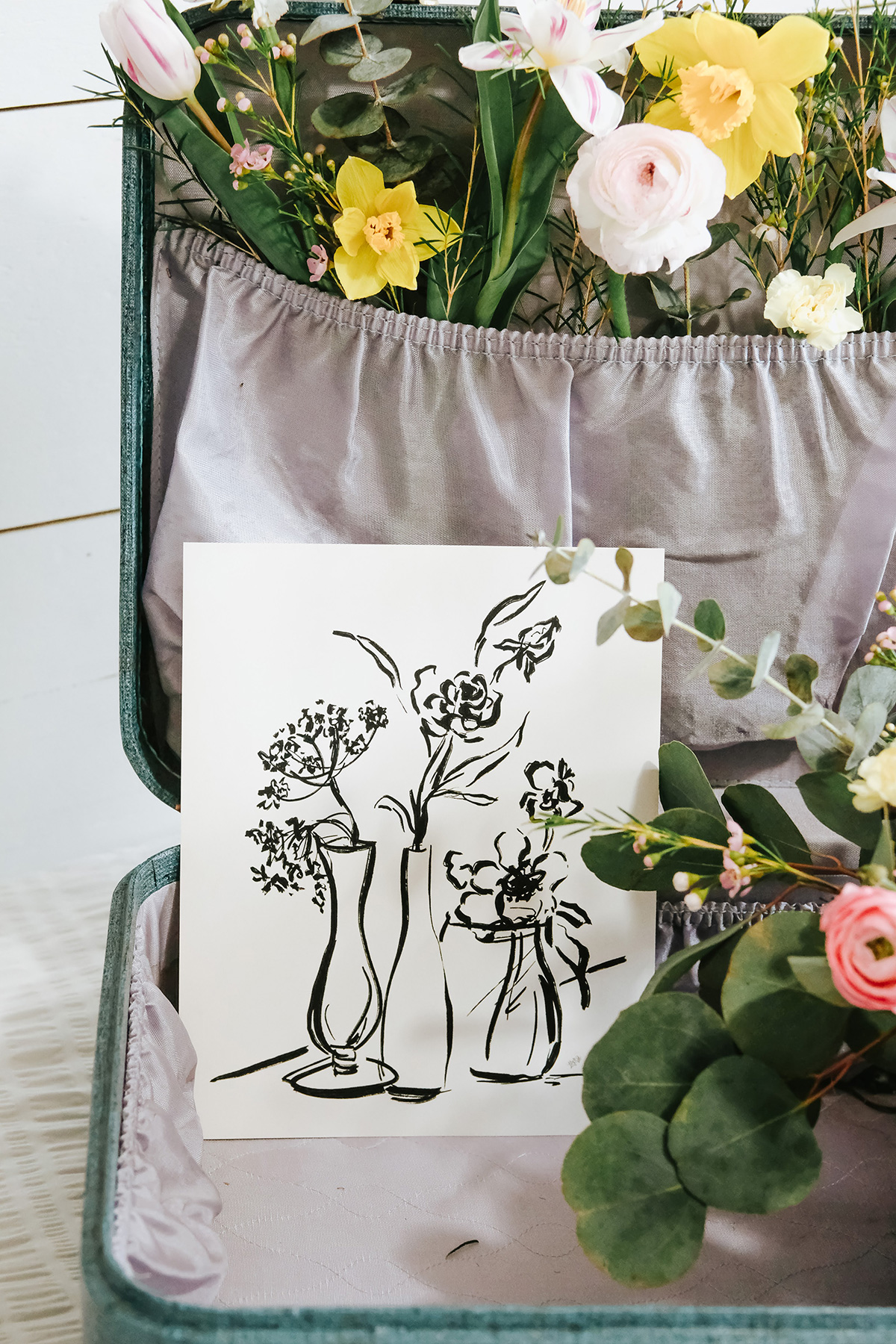 Fainting tulips are a bit symbolic of how I've been feeling during this time of uncertainty and isolation. There is hope and undeniable beauty in the midst of it, however, there is weariness and we begin to buckle at the heaviness of it all. I love that this drawing is both happy yet a little melancholy.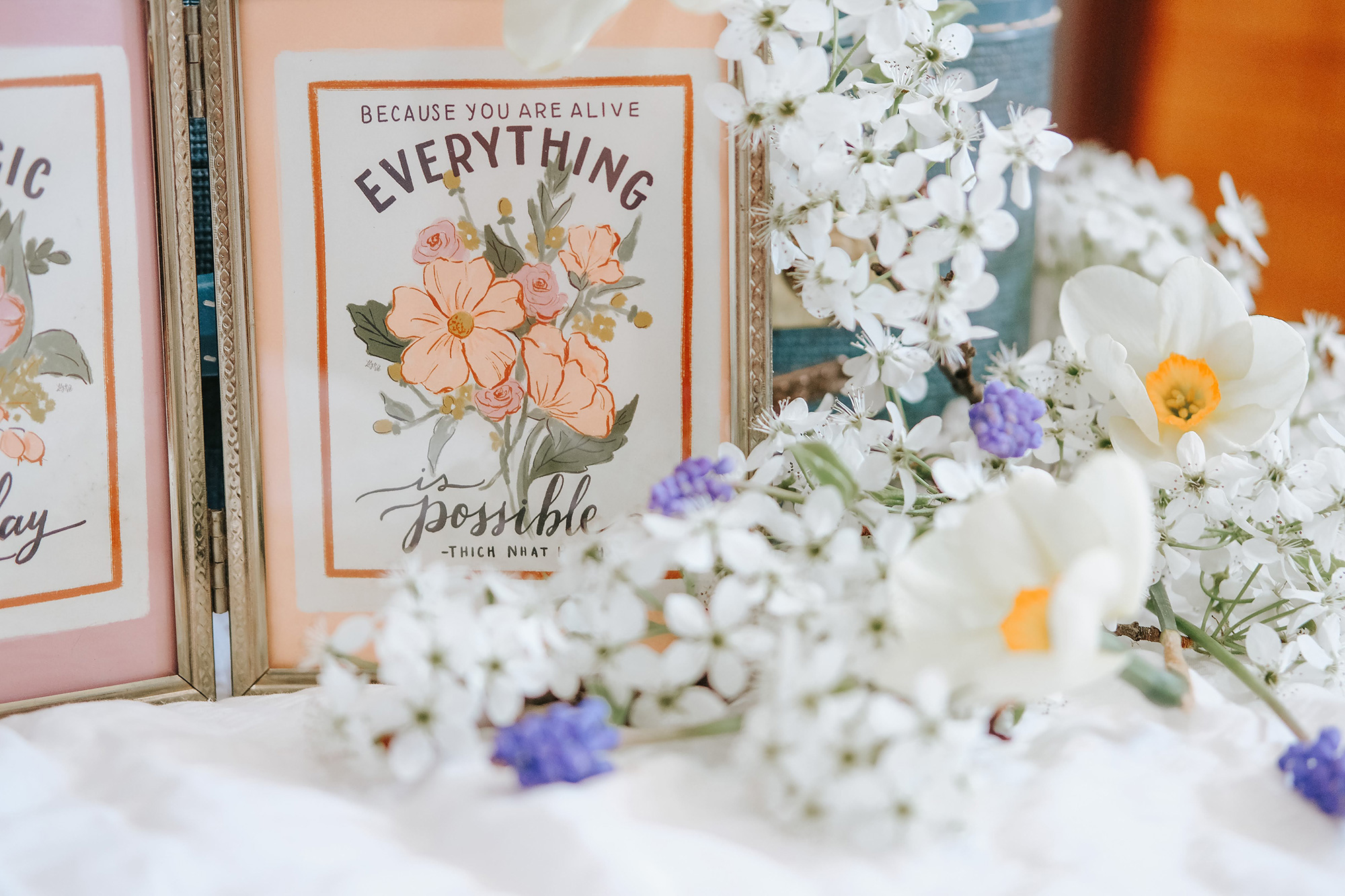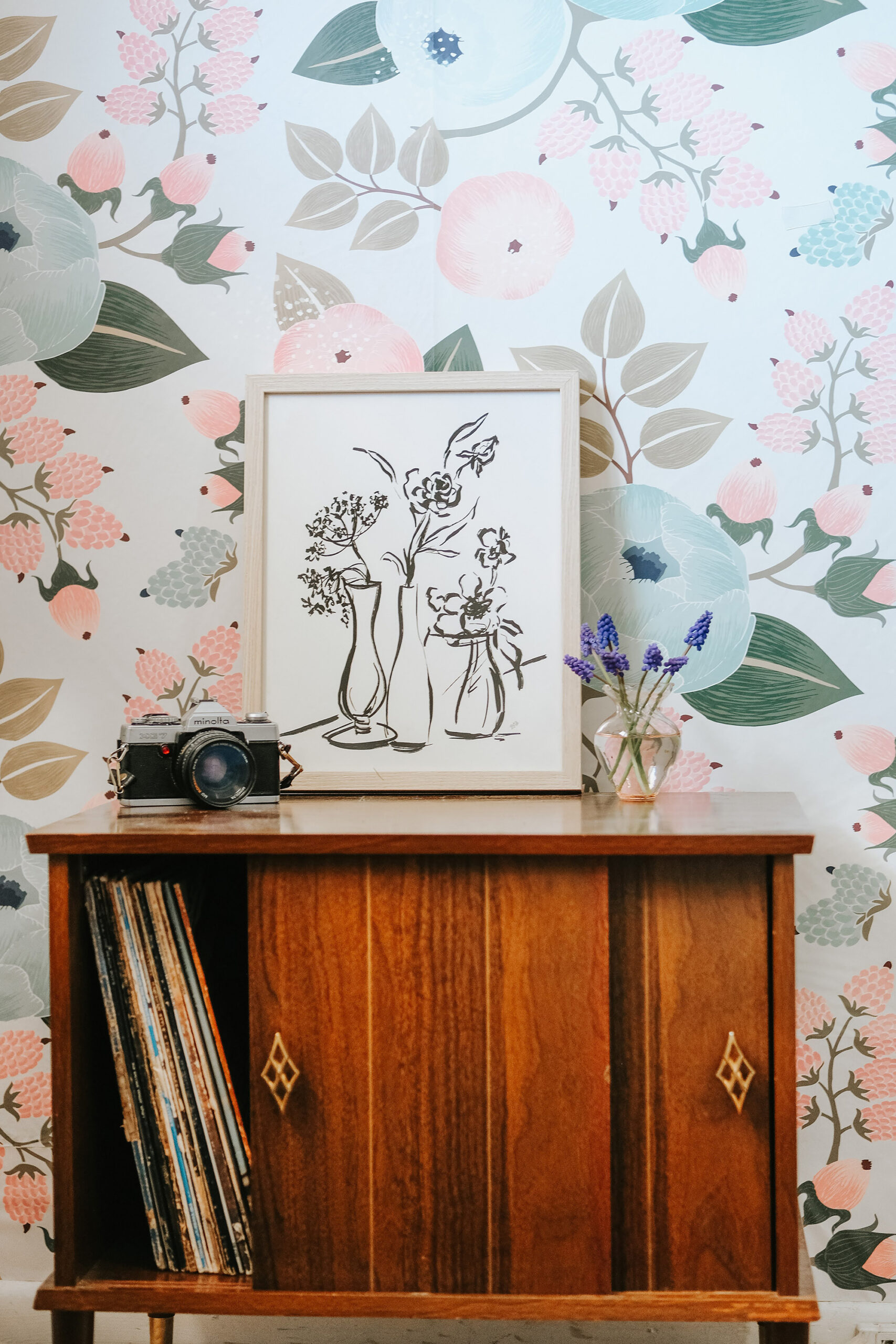 I envision this print like handwriting out a mantra over and over until it sinks in. To the overthinkers and over worriers (like me) I hope this little reminder helps you let go and not sweat the small stuff. Ces't la vie (that's life!)
Chalkboards are innately nostalgic, but I think there's something particularly nostalgic about a green chalkboard…and how lovely for Spring! Perhaps it's a contradiction to put the phrase "here & now" on such a piece that makes us reminisce, however, I love the juxtaposition! It is our past that got us to where we are today.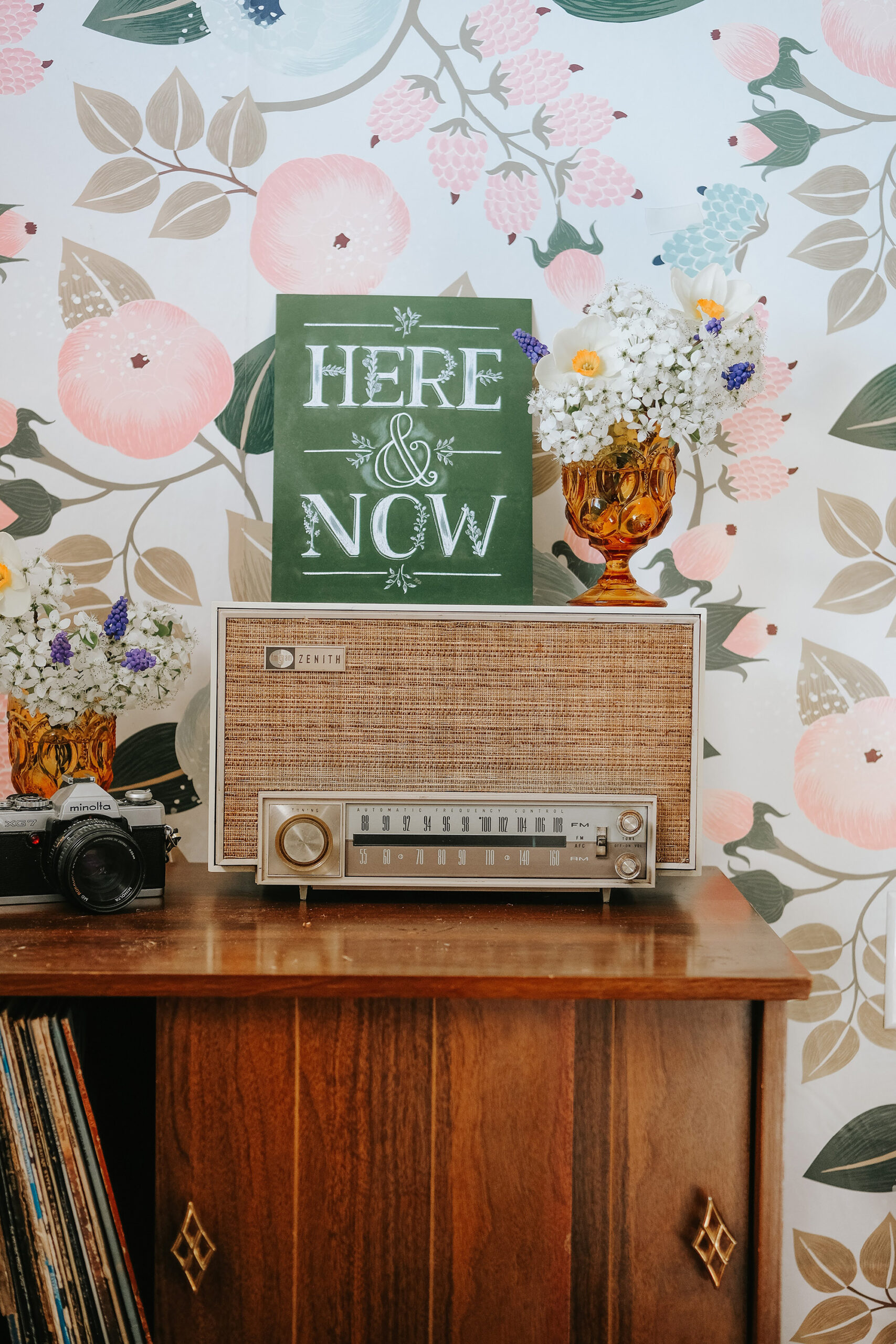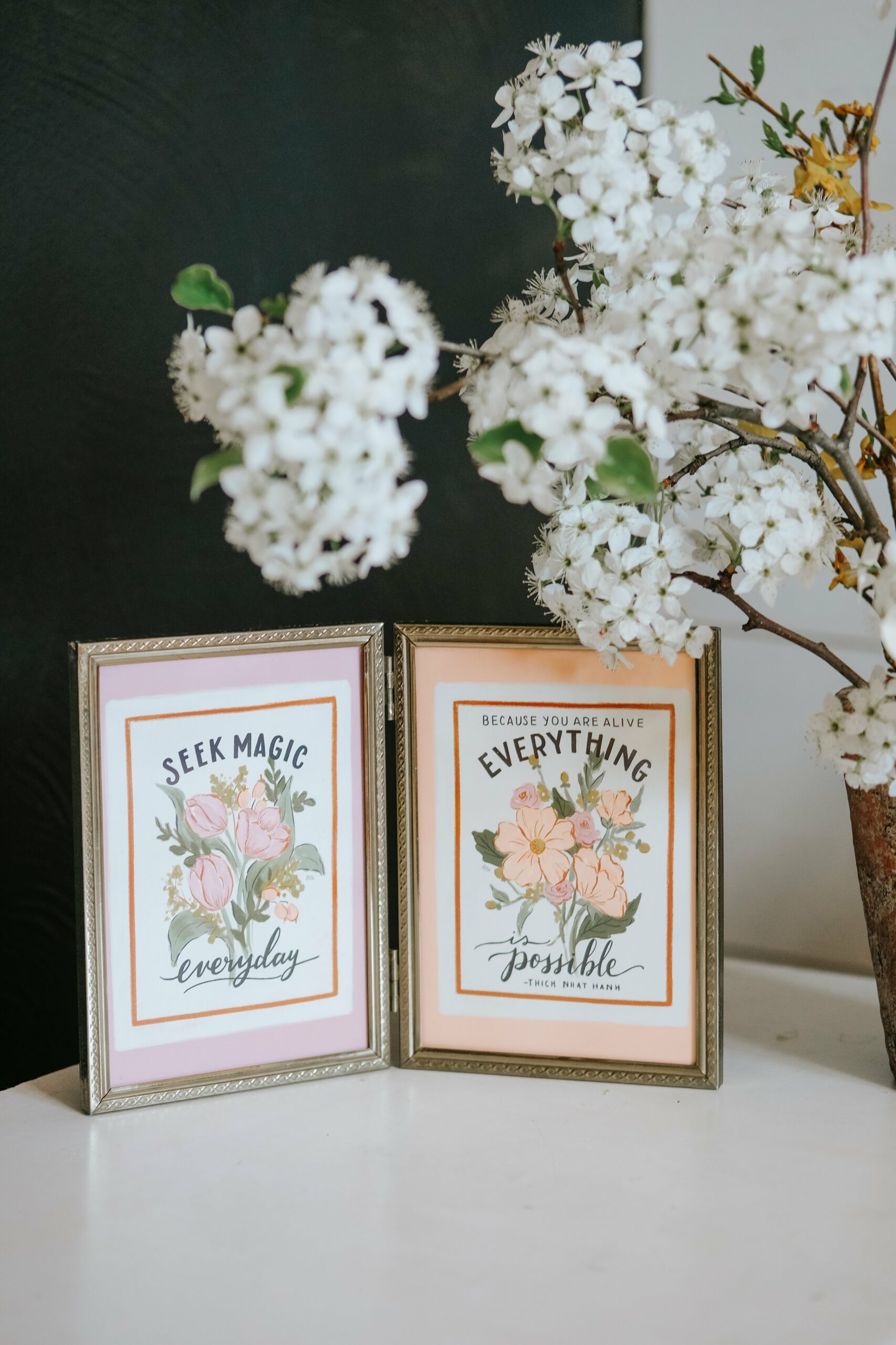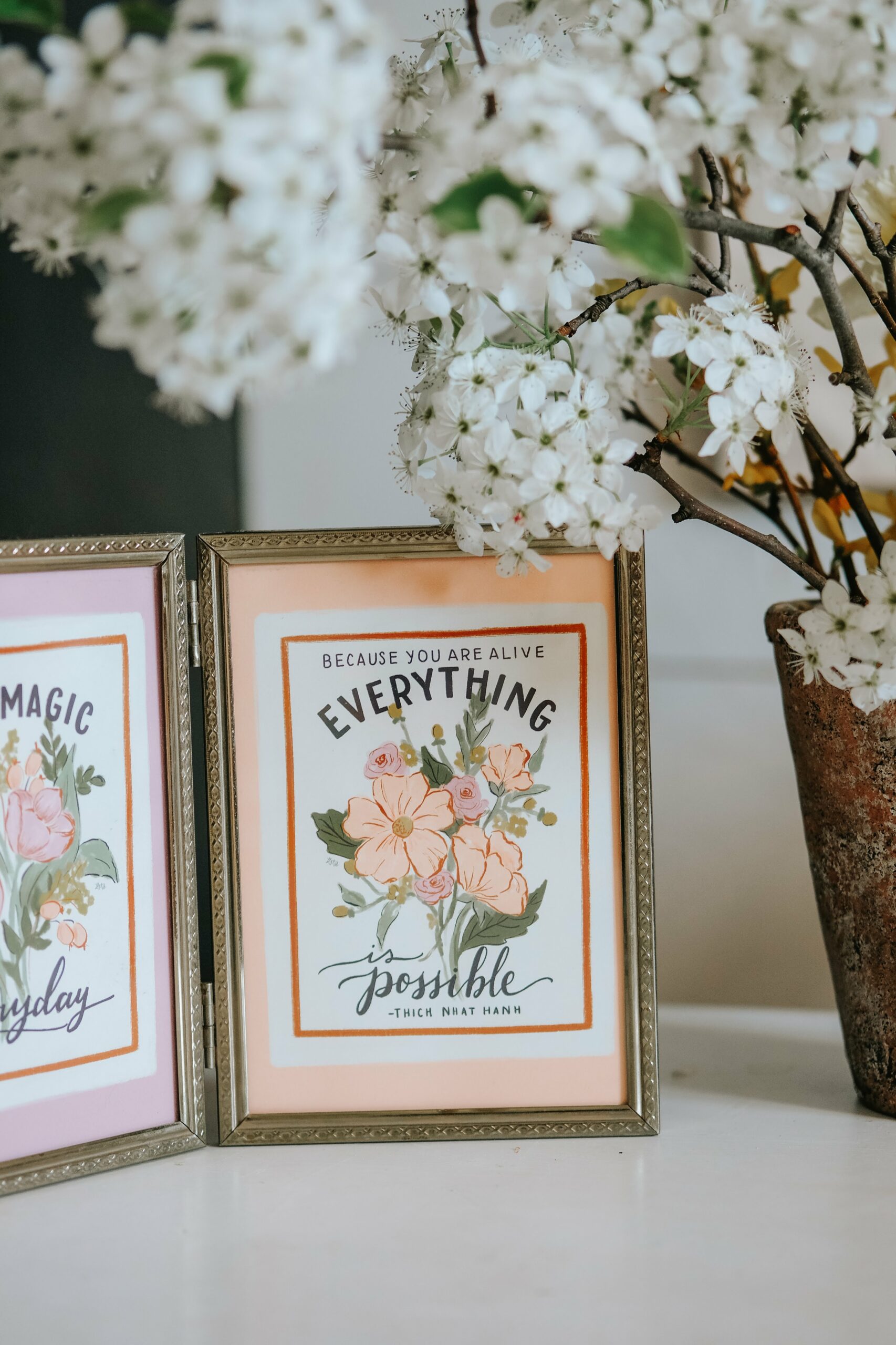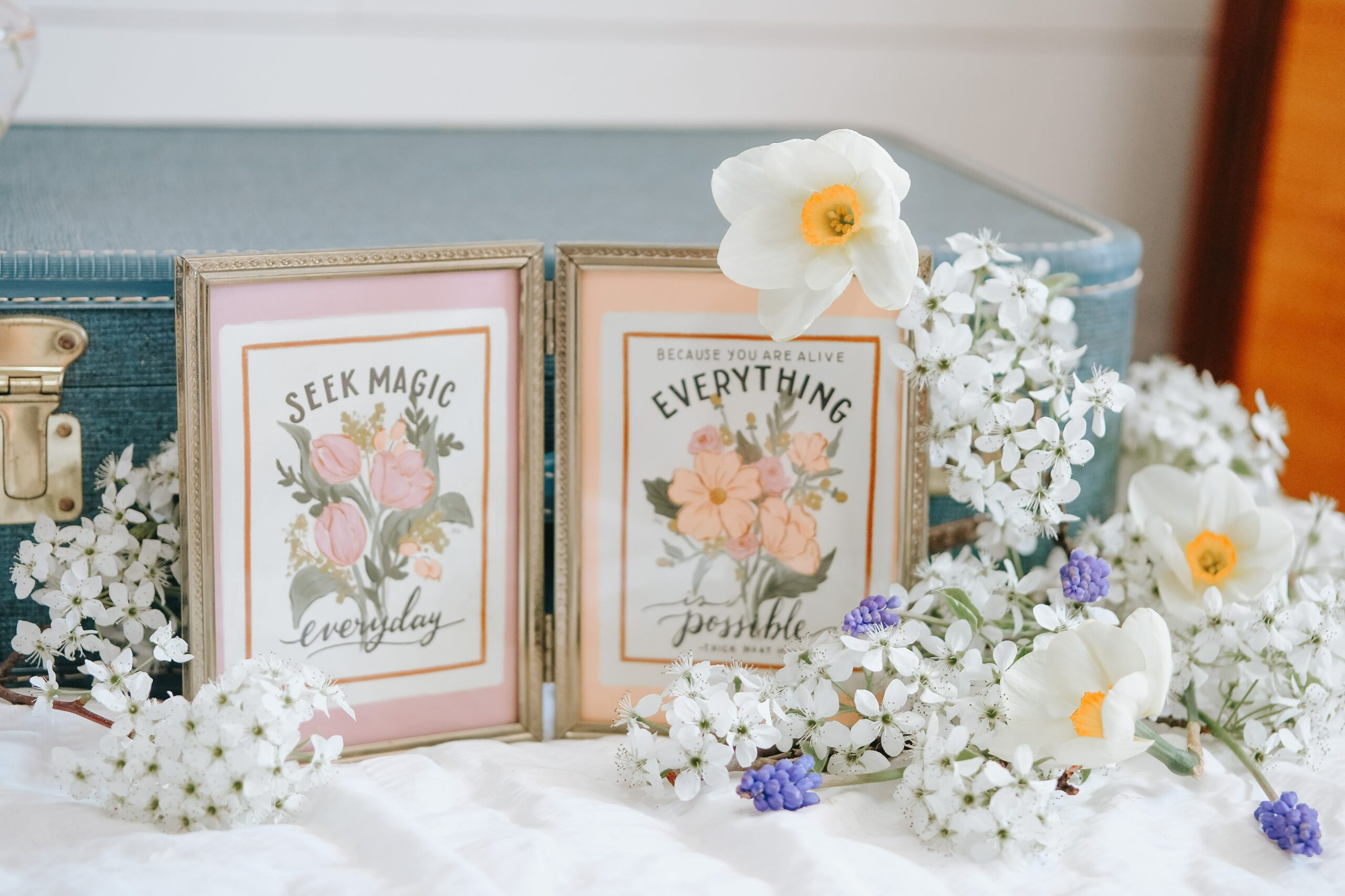 Can you tell how much I love these photos with the Spring blossoms?! They just feel like a breath of fresh air to me! A special thanks to Marah of A Gypsy in the City for taking these lovely photos!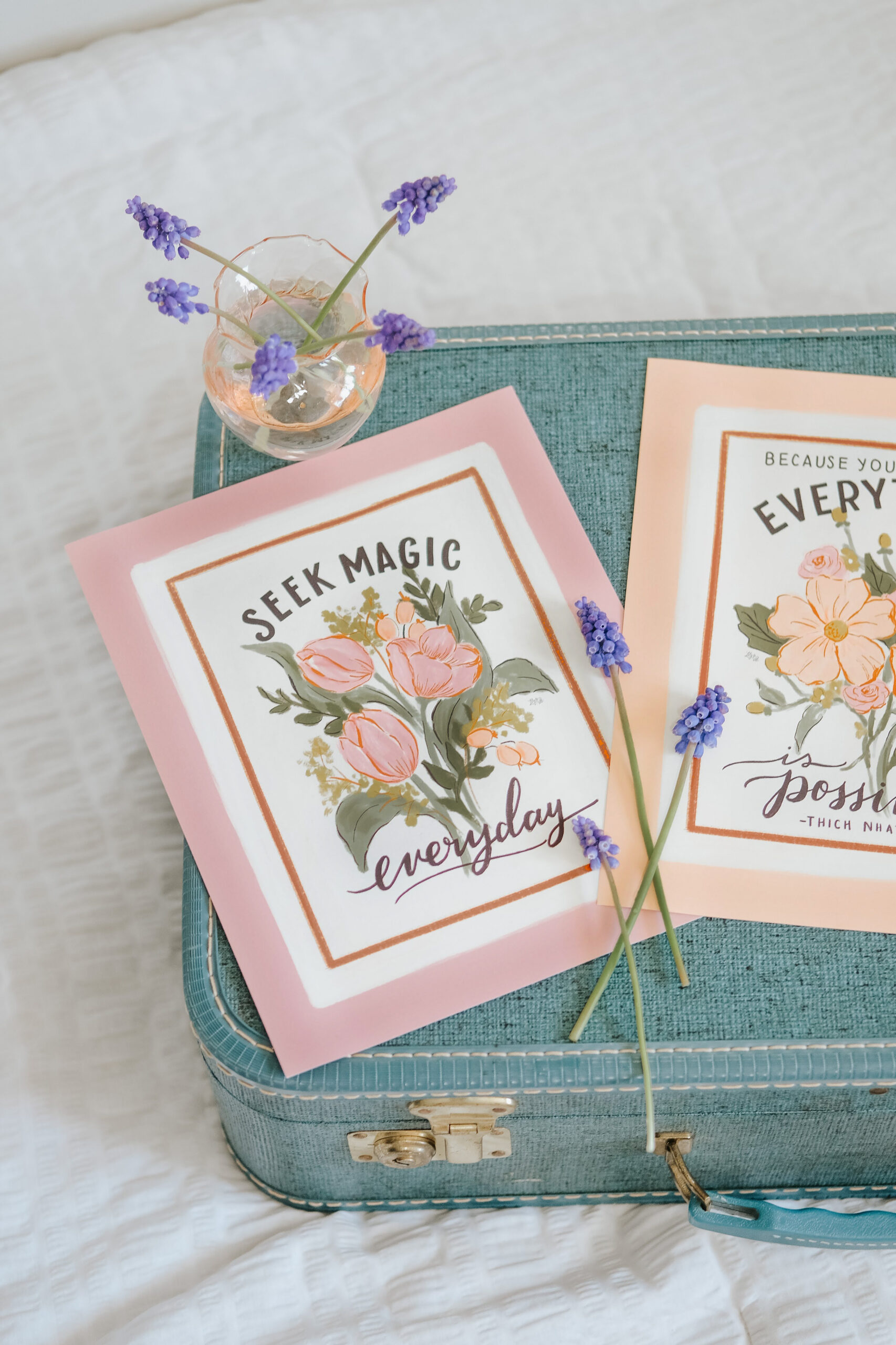 We go to our local Farmers Market every Saturday in the Spring & Summer. It is a tradition I've come to cherish. The Farmers Market is such a pleasure for all the senses- lush produce displayed in wooden crates, the hum of conversation, the fragrance of herbs and flowers in the air, taste-testing honey, green juices, and homemade hummus. I love absolutely everything about it and cannot wait for things to get back to normal so we can enjoy time at the market again!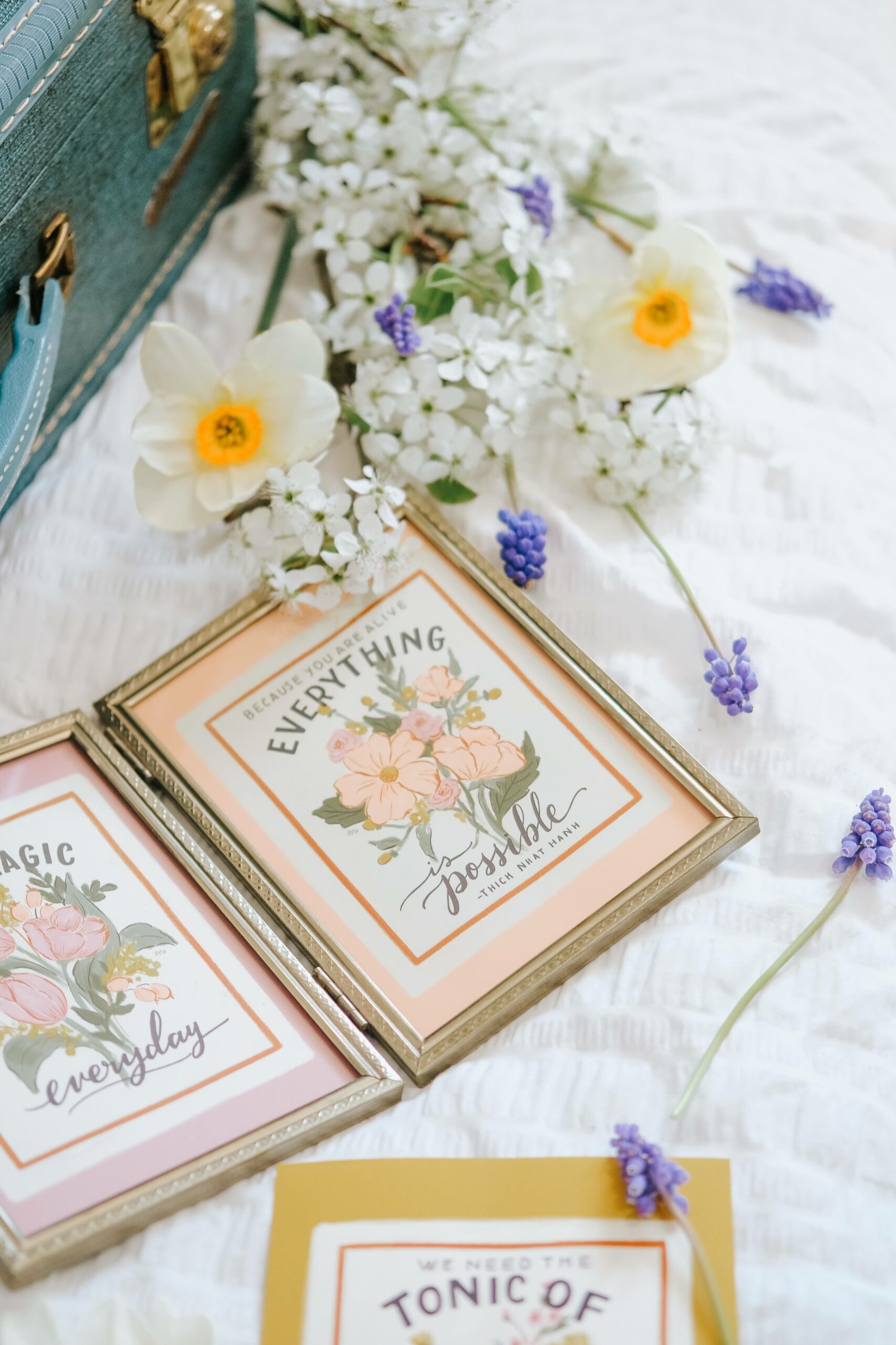 I hope you enjoy these new designs! Also, I want to say a huge thank you to everyone who takes a minute to check out the prints and to everyone who has already purchased one…Ahhh I can't even express how much it means to me and my family now more than ever. I love you all and this community. Thank you x a thousand.