Today I'm thrilled to share a little bit about a special jewelry company I recently discovered. Their name is Akola, which means "she works." The company mission  really spoke to my heart, especially with Mother's Day just a few weeks away. Also, the kind folks at Akola also gave me a very generous discount to pass on to all of you…so keep reading!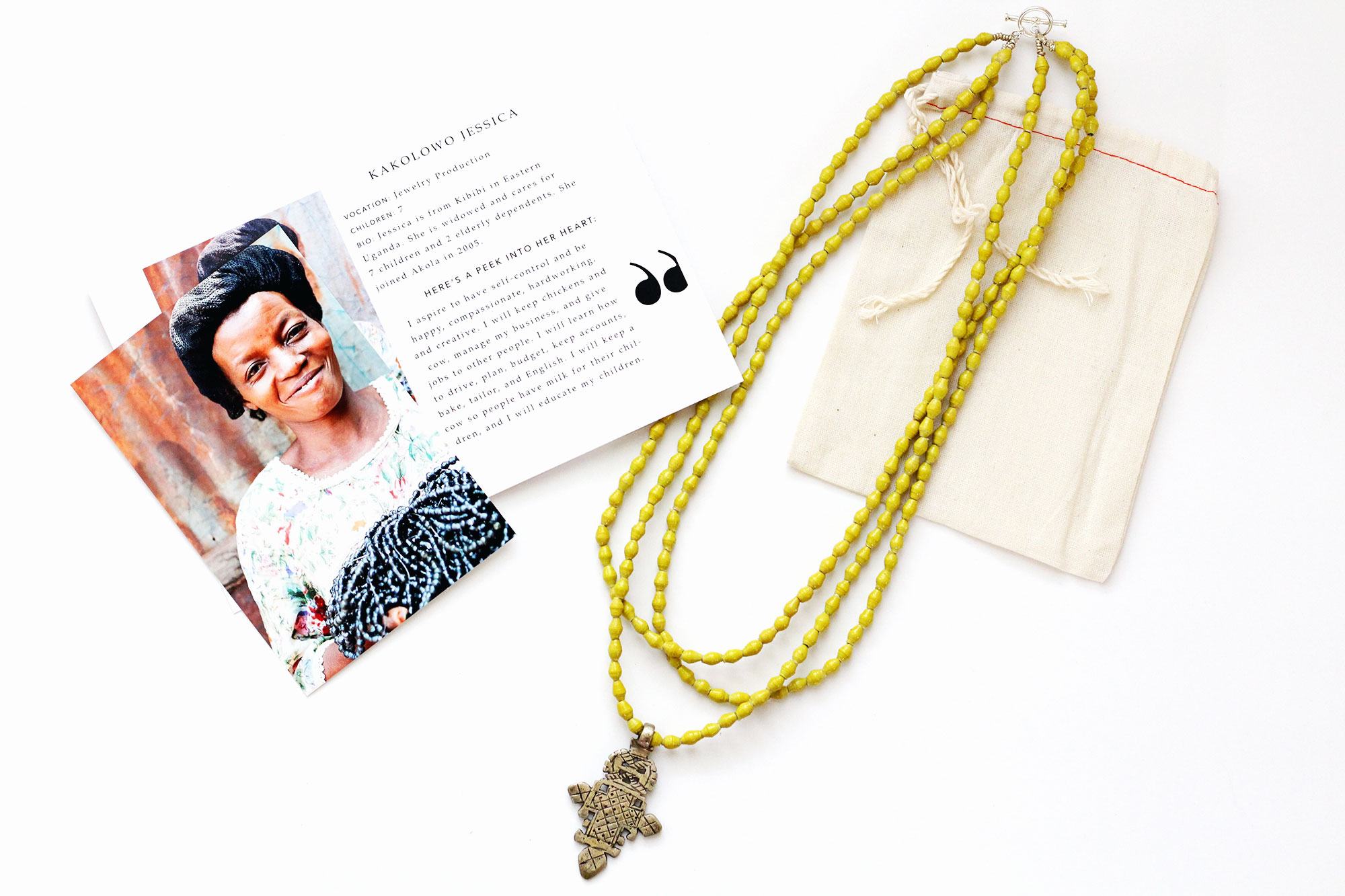 This beautiful mother pictured above made  the gorgeous "Drop" necklace I received from Akola by hand. She is one of over 400 mothers in Uganda & Dallas, who are being afforded the opportunity to work and provide for their families through Akola's business structure. 100% of product sales are reinvested to into Akola's mission to empower women in poverty. With a living wage every month, the Akola woman is able to provide healthy meals and clean drinking water for all of the children and elderly community members that she cares for. She also earns enough to send her children to school, and to access basic healthcare and a secure home.
I had such a hard time choosing from all of their amazing jewelry, but I picked this cheerful yellow "Drop" necklace for summer.  It's available in so many colors – I want them all!
In order to make this necklace, an Akola Paperbead Roller takes long strips of printed paper and carefully handrolls them around a thin wire. After coating each bead in a nontoxic gloss, she adds it to her collection, which is later strung on a necklace by an Akola Jewelry Producer. It takes 7-10 minutes to transform paper and gloss into one sophisticated bead! The Ethiopian metal beads are also hand-cast.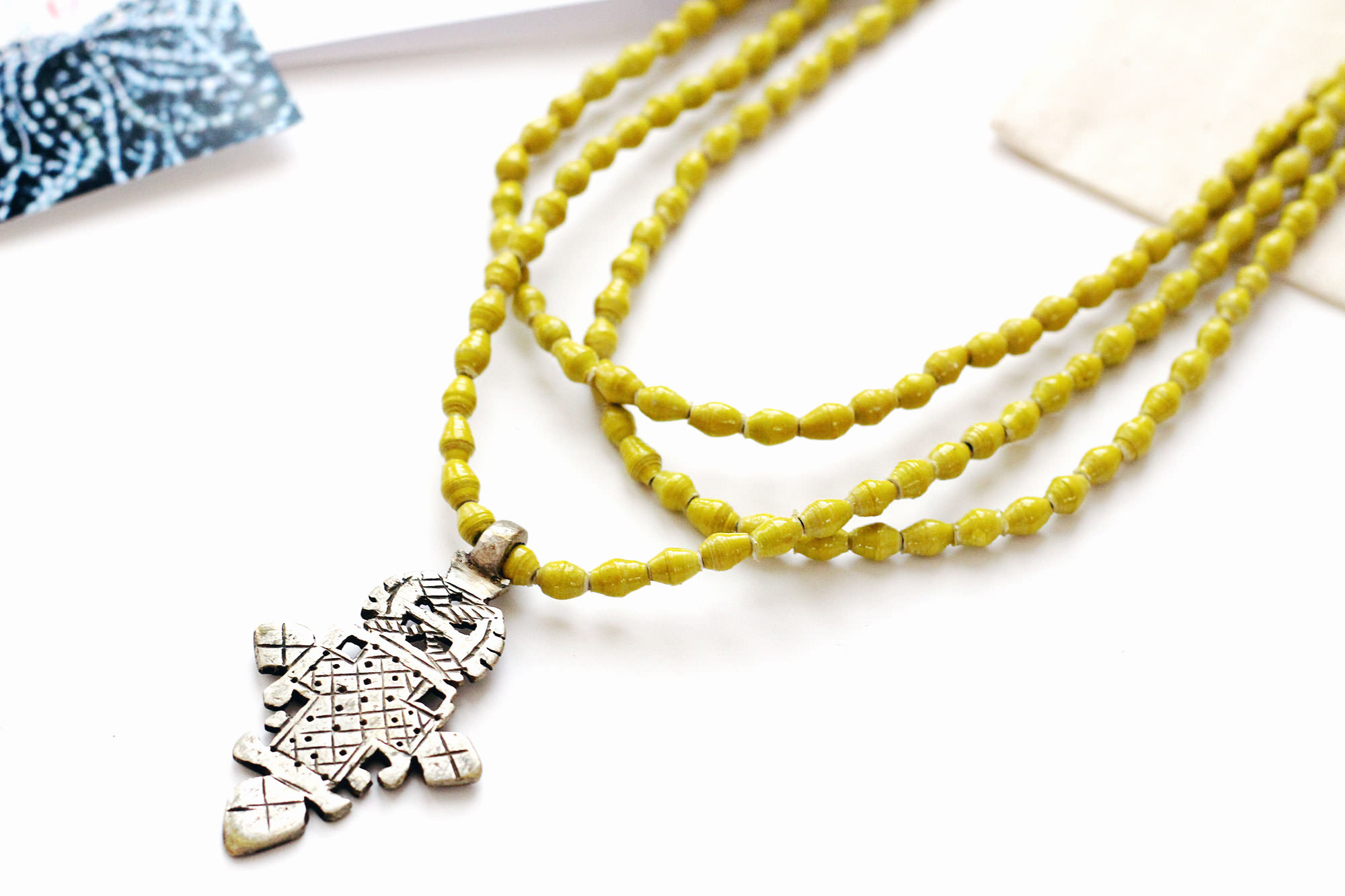 I love my new necklace and I can't wait to add more pieces to my collection and give as gifts (Don't tell my mom, but she's getting one for Mother's Day! 🙂 ) And as a special gift to L&V Living Readers, Akola is giving 30% OFF all online purchases! Use promo code: VALERIE30
This post has been sponsored by Akola Project. Lily & Val has received products in exchange for promoting, however, I only work with brands and products that I love and all opinions are my own.