Happy August! In addition to our monthly desktop download, we have another download for you – a monthly to-do list! Our goal is to fill these lists with fun ideas to help you savor a few simple pleasures. Download the list, hang on your bulletin board, and check off the to-do's as you go through the month!
This month we're preparing to wrap up Summer and say hello to Fall!  With summertime dwindling down, we made this our "last hoorah" of the season!  Whatever your summer has been missing, be sure to include it in your August to-do list!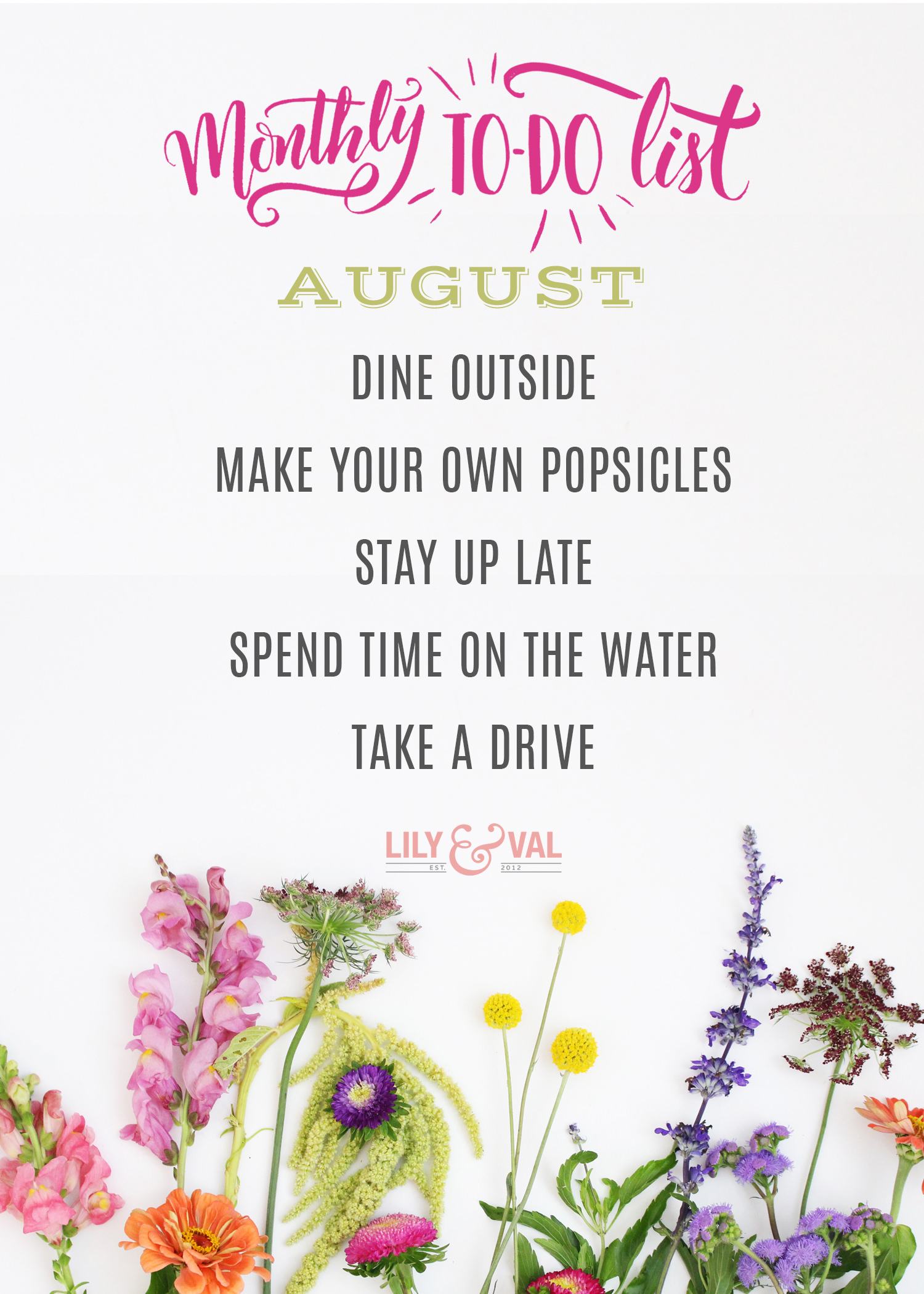 DOWNLOAD THE TO-DO LIST HERE
And don't be afraid to put your own spin on things!
Dine outside and make it extra special with some DIY Pineapple centerpieces!
Use our lemon blueberry cheesecake popsicle recipe to make your own!
Take a short evening drive, or take a road trip!  Be sure to read our 5 tips on making your drive more fun.
When we start checking these activities off our list, we'll be grateful that we savored the end of summer, and will be ready to say hello to Fall!