Christmas Envelope Addressing Ideas
---
Christmastime makes everything more fun- even your mail!  Soon our mailboxes will fill with seasonal greetings from friends and family far and near.  As you begin to send your snail mail holiday wishes, make your cards special inside and out, addressing your envelopes in new and festive ways. We had fun coming up with this hand lettering & decorating inspiration for you! (click each photo to shop the cards, too!)
Gold metallic markers and sparkly washi tape make it easy to spruce up a plain white envelope!  Layer the washi for a fun effect and use a gel pen to add a shadow detail to the recipient's name.
"Brown paper packages tied up with string" inspired this kraft paper envelope. Use a white maker or paint pen to draw the string then once it dries, add red stripes with a pen!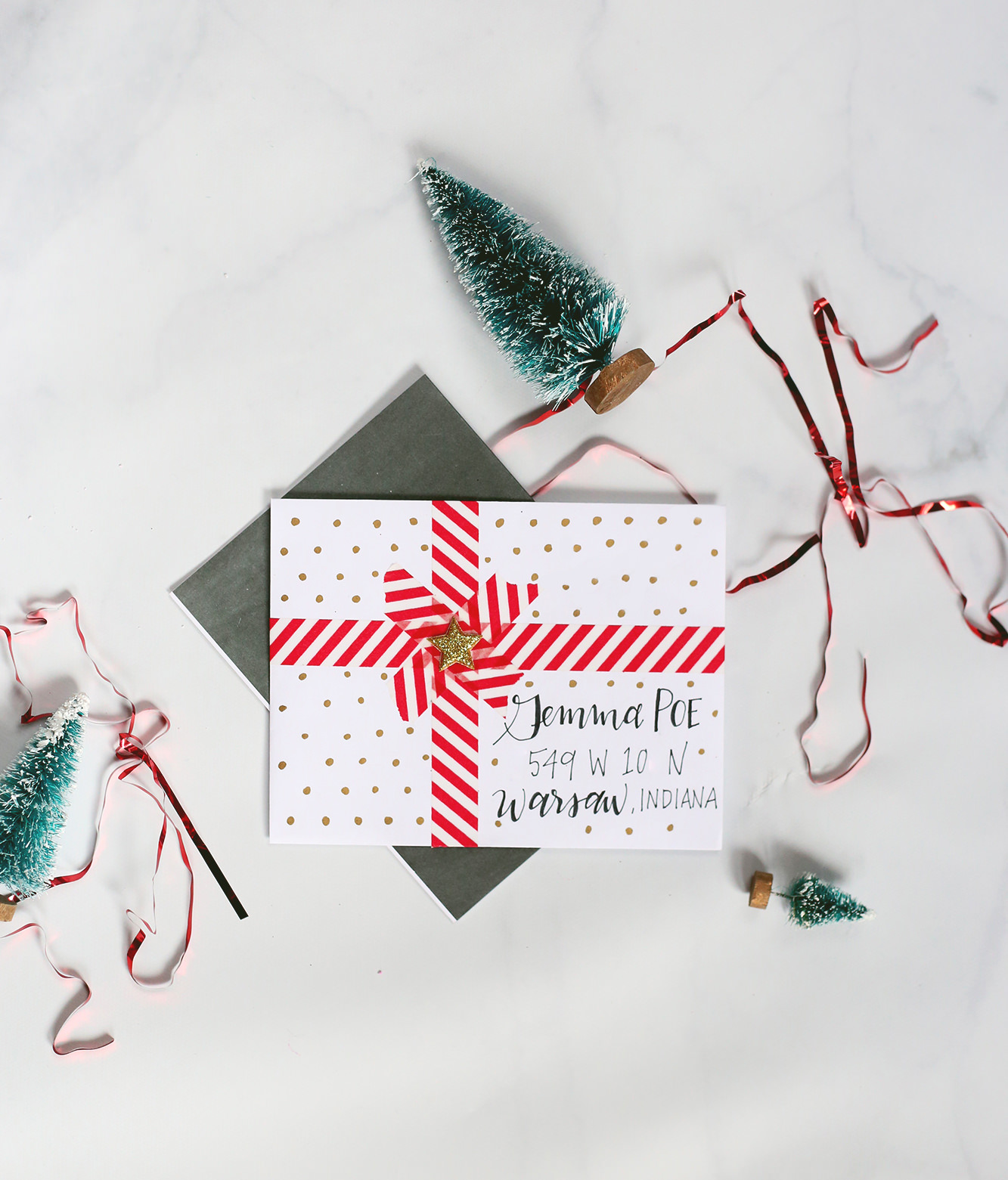 Pretty cards are often gifts in themselves! This envelope decorating idea reinforces that! First add polka dots with a gold metallic marker. Then, use strips of striped washi tape to create the "ribbon & bow."
This snowy-inspired envelope is especially perfect for loved ones who may not be seeing snow this winter!  Use white paint and a brush to add a sponged effect to the edges. Then, create gusts of snow with a white marker by drawing plenty of snowflakes and white dots. To add a little pop of color, we added sparkly red washi tape.
We definitely got into the holiday spirit decorating these envelopes and hope it brings a bit of cheer your way too!