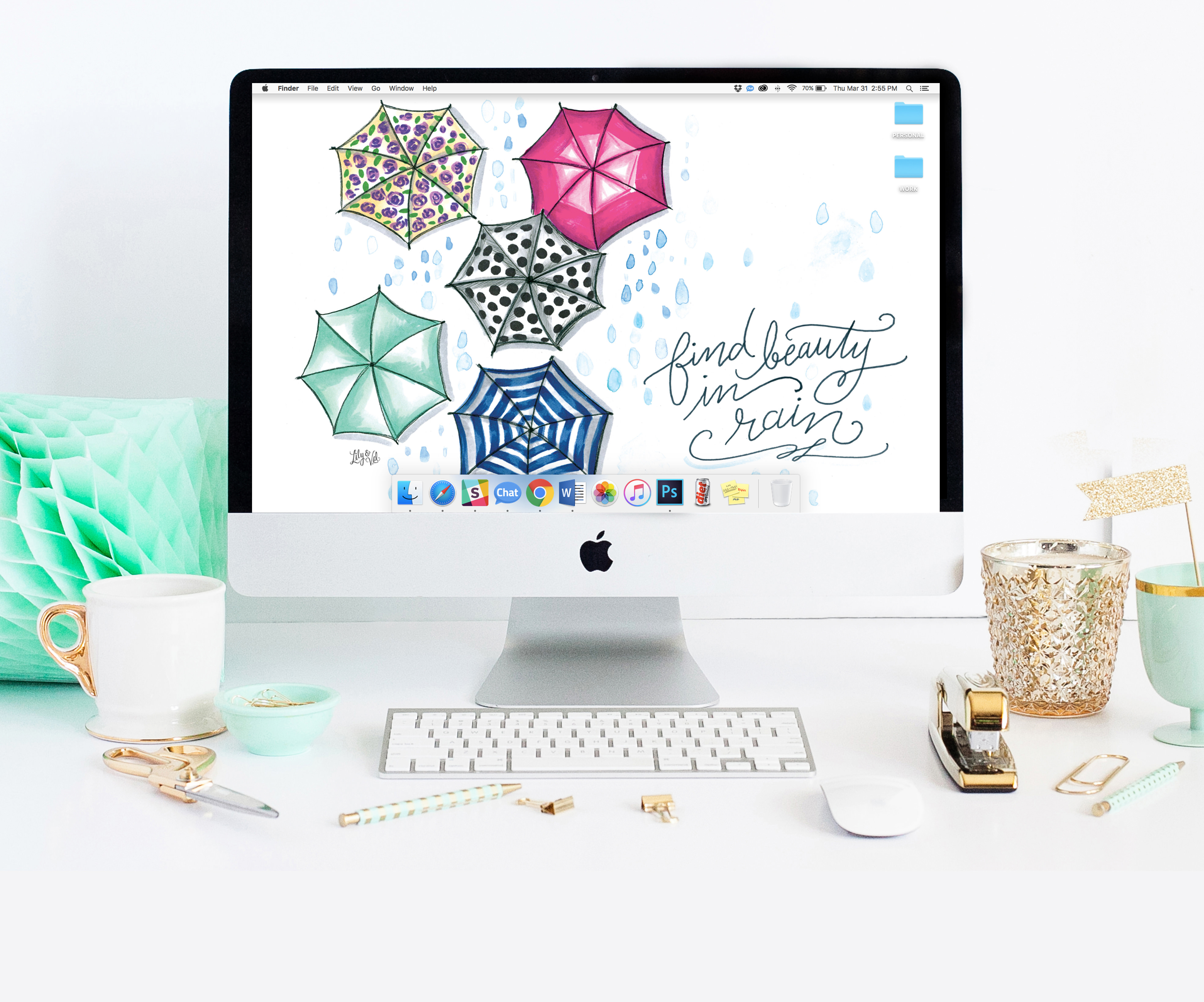 "Rain is grace. Rain is the sky giving to the earth; without rain, there would be no life."~John Updike
April is here and so is this month's FREE hand-drawn desktop & iphone downloads! I was inspired by the idea of April showers and pretty umbrellas. I hope this download serves as a  reminder to find beauty even in the rain. Sometimes my favorite days are the ones when it is raining outside and I can stay inside listening to the pattering against the roof.
I had a lot of fun creating and drawing this month's design and I hope you enjoy it!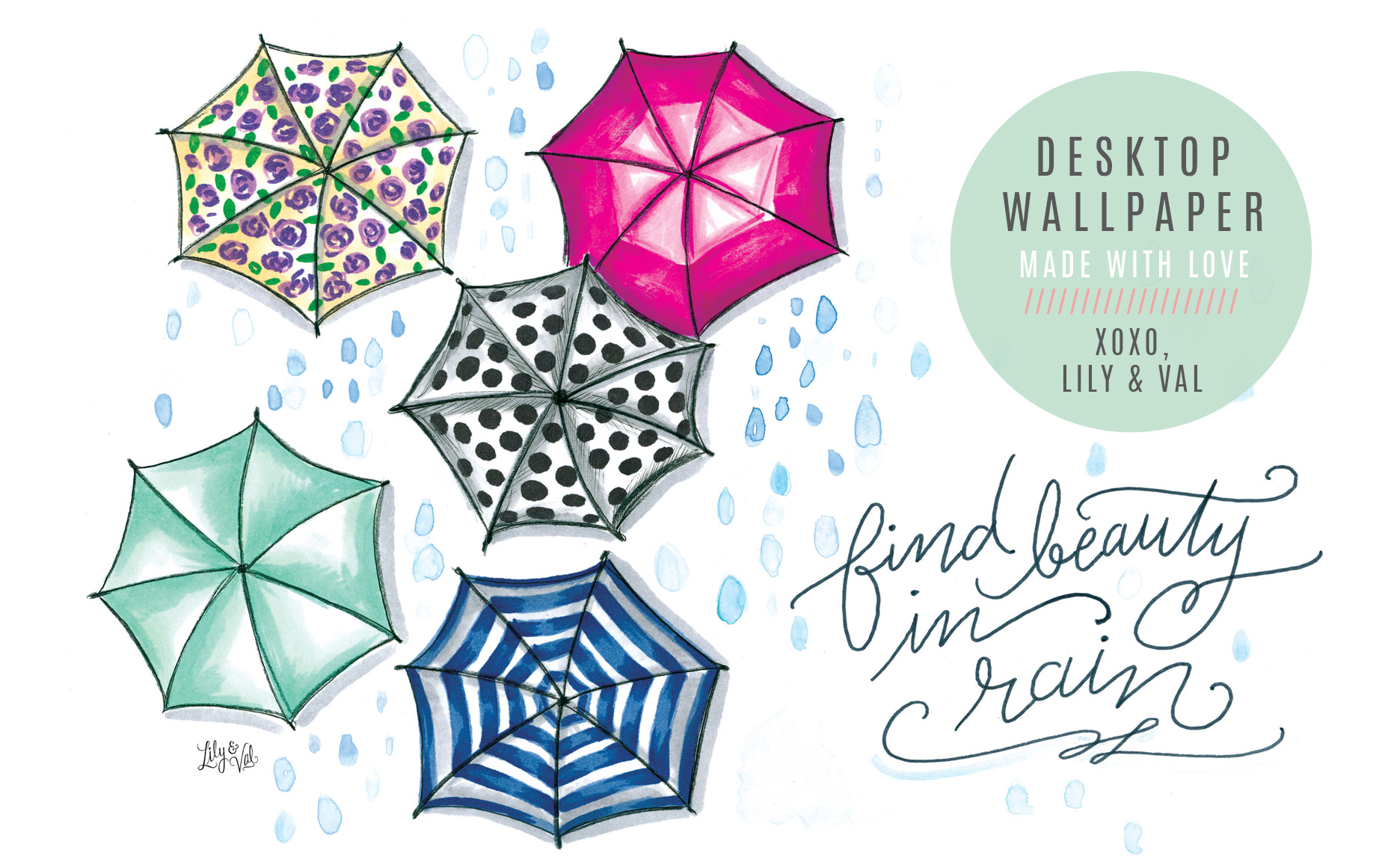 DOWNLOAD INSTRUCTIONS >> Click the "APRIL DESKTOP WALLPAPER" link or the image above. When the image is opened in a new window, right click the image and select "Save image" or drag it to your desktop (You may have to click twice to bring the image to its full size).  Once the image is saved, go to your System Preferences> Desktop/Screensaver and choose this image as your new wallpaper!