Happy November and almost Thanksgiving, friends! This season for me has been all about seeking "A Gentle Christmas." It's a soft and soothing counterbalance to all the tumult and noise. I feel this very deeply. My heart is craving it.
It's been a strange thing, though, as I sit down to plan out Lily & Val Black Friday/Small Business Saturday/Cyber Monday sales. I'm talking about all the shouty-ness out there, as I myself figure out how I can "stand above the noise" during this sales weekend. inserts face palm emoji
It's tough because, like most small businesses, we rely on the sales of this weekend and the couple weeks following to make or break our year. Essentially, this is the super bowl of small retail businesses like mine. Every year I get butterflies in my stomach and a light-headed feeling as we release our deals. And every year I have been humbled beyond words at the invaluable gift that your support has given to me.
Of course, a business needs revenue in order to continue, but more than that, your purchases allow me to have my life. I get to be home with my baby creating art that I love and art that I honestly couldn't imagine not creating. I need to create like I need to breathe. And I get to do this for a living?! Humbled. Honored. I cannot place a value on that. My heart can't hold the gratitude I have for you and for your decision to shop small.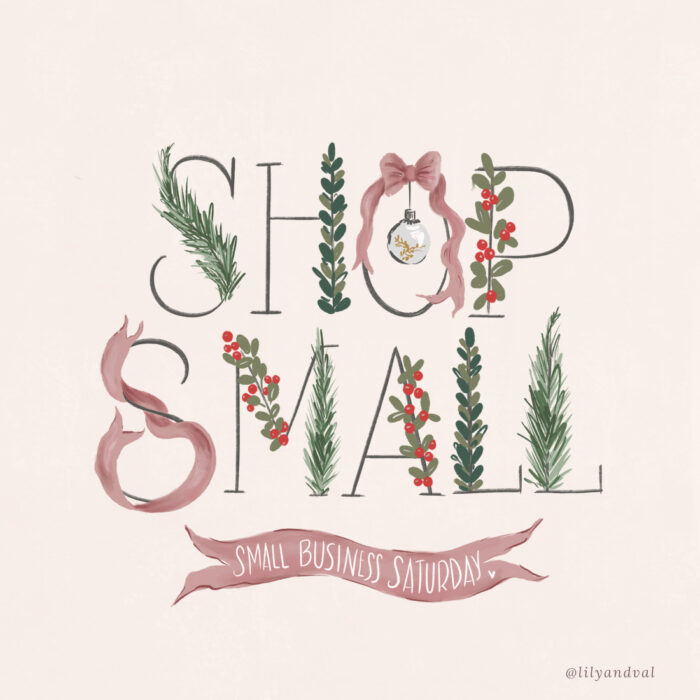 The Graphics
With that said, let's all spread some shop small love this season! I know it goes without saying, but this year has been a tough one for so many. Plus, every small business owner could use some encouragement and cheering-on! Please feel free to share and tag @lilyandval! Click on any of the images and it will open a new window with a higher resolution file perfect for sharing on social media.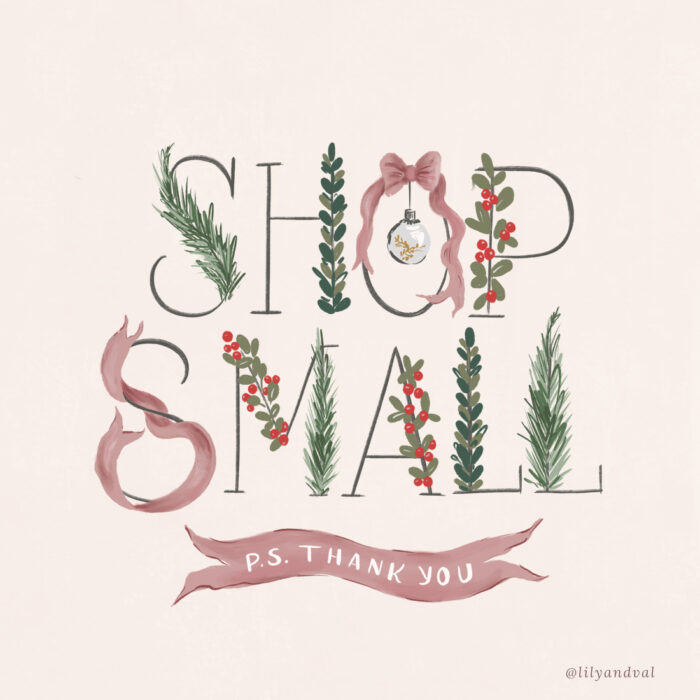 Thank you
And from my family to yours, from the bottom of my heart, I just wanted to say THANK YOU again for shopping small. Goodness, I know these are uncertain times, but your decision to spend your money on my art and products is more than humbling.
Be sure to sign up to become an L&V insider – we'll be sharing our Small Business Saturday deals there first!