Friends, I have an embarrassing confession to make…
Like so many, I grew up with Mister Rogers in my home on a daily basis. Also, being from Pittsburgh, he's one of our proudest hometown heroes and a beloved icon. So naturally, I was ecstatic to hear the news about a movie being made and Tom Hanks playing the role of Fred Rogers. I was so excited about it, that I decided to watch an old episode of Mister Roger's Neighborhood on YouTube. It was, of course, familiar and comforting, and brought a flood of emotions. I sat there, in my 30's watching this children's program and I cried! I couldn't help myself!
His messages of kindness and positivity are simple and needed. I feel extremely lucky for the role in played in my life and countless others. So, in honor of his birthday today, I thought I would spread a little kindness by drawing one of his well-known quotes and offering it to you as a digital download!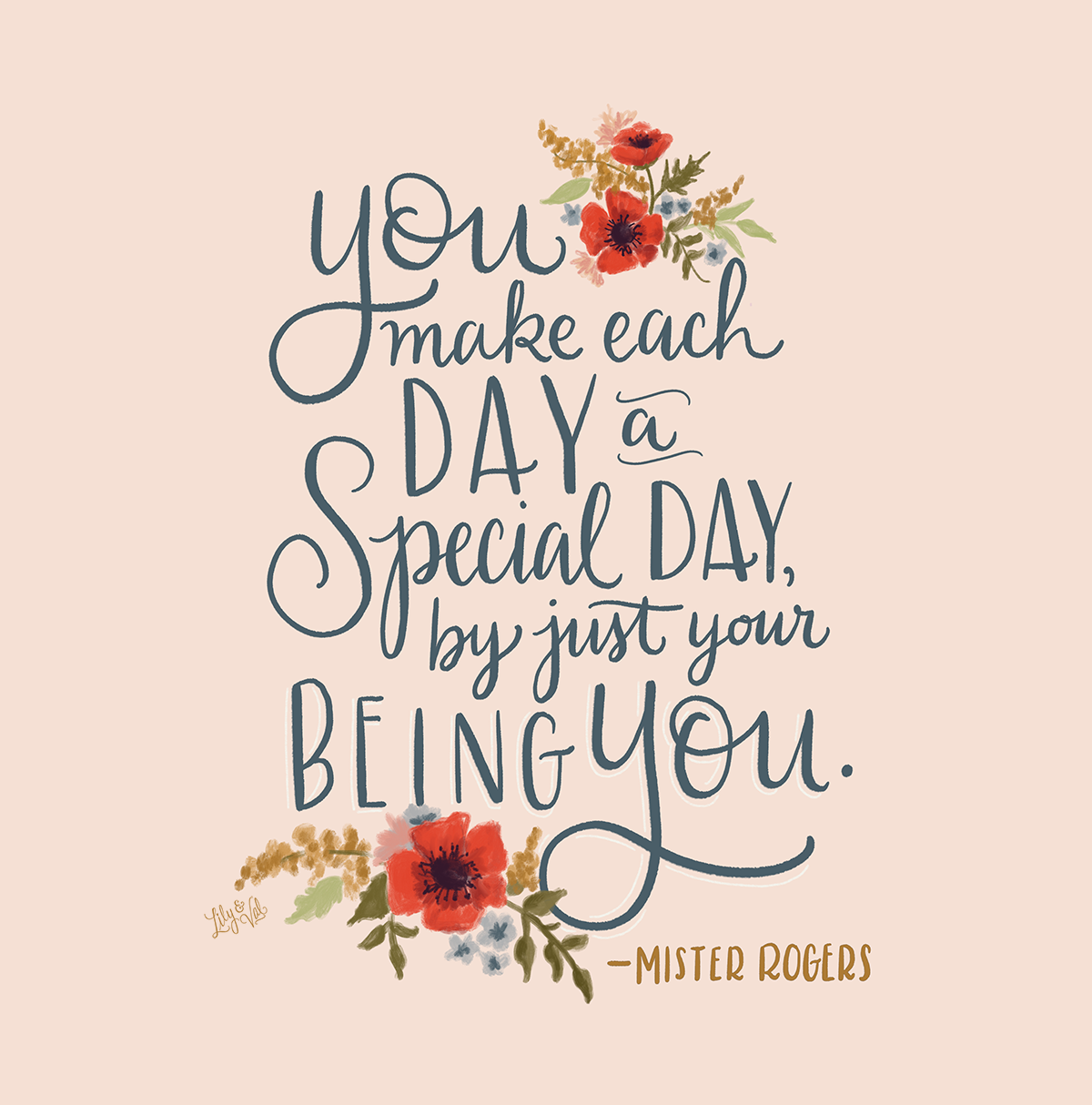 The quote continues… "…There's no person in the whole world like you; and I like you just the way you are." Cue the tears!
Maybe you need to hear this message yourself and practice a bit of self-love or maybe you know someone who could use this piece of simple encouragement from one of the best encourager's the world has ever known. Either way, I hope you enjoy this little 5×7 print.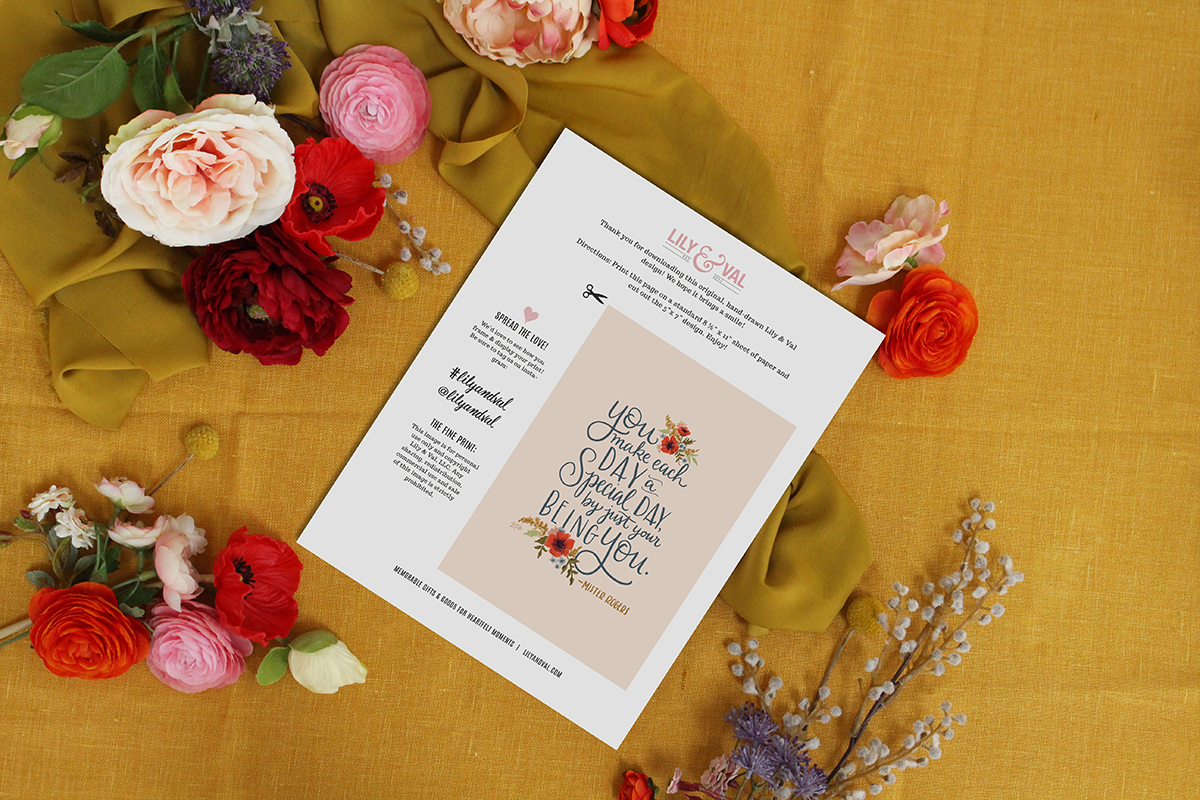 Free Digital Download:
Enter your name and email address in the form below and the download link will appear.
[email-download download_id="8665" contact_form_id="8643"]