The Keepsake Kitchen Diary was designed to be a completely customizable cookbook that holds your most precious family recipes plus the memories that occur when gathered around the table.  We love that when you add in the recipes with your own handwriting, the Kitchen Diary becomes something very special.  Each page is a clean slate for you to pour out your love and creativity, and return to for journaling memories each time you make the dish. We hope to inspire you to take the time to add your own personal touch to each recipe and each spread.
Valerie and I held our own Keepsake Kitchen Diary crafting session and it was so much fun!  We painted, sketched and wrote down recipes while talking about old family recipes, crafting techniques and more.  It was so nice to have company and do something really creative at the same time!
Here's what our set-up looked like: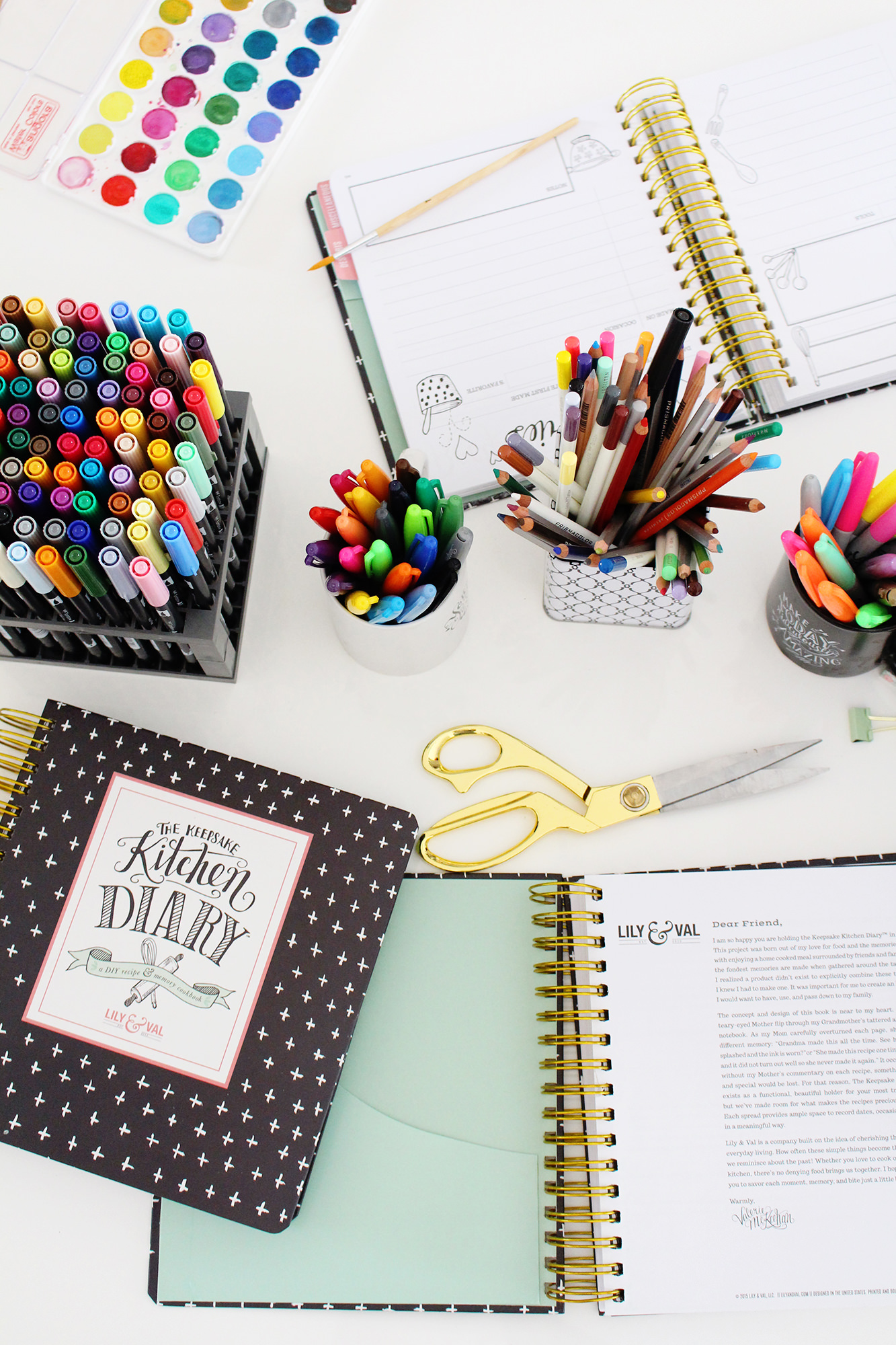 Gather your art supplies in one place!  We used watercolors, colored pencils, markers, calligraphy markers, pastels and washi tape on our Kitchen Diary spreads.
Let the recipes you want to record dictate the type of embellishments you add to your pages. I used a soft watercolor watermelon pattern on the spread for my Cucumber Basil Watermelon salad.
Play music and craft away! Then, be sure to document your finished work!
Here are some of the recipe spreads we created: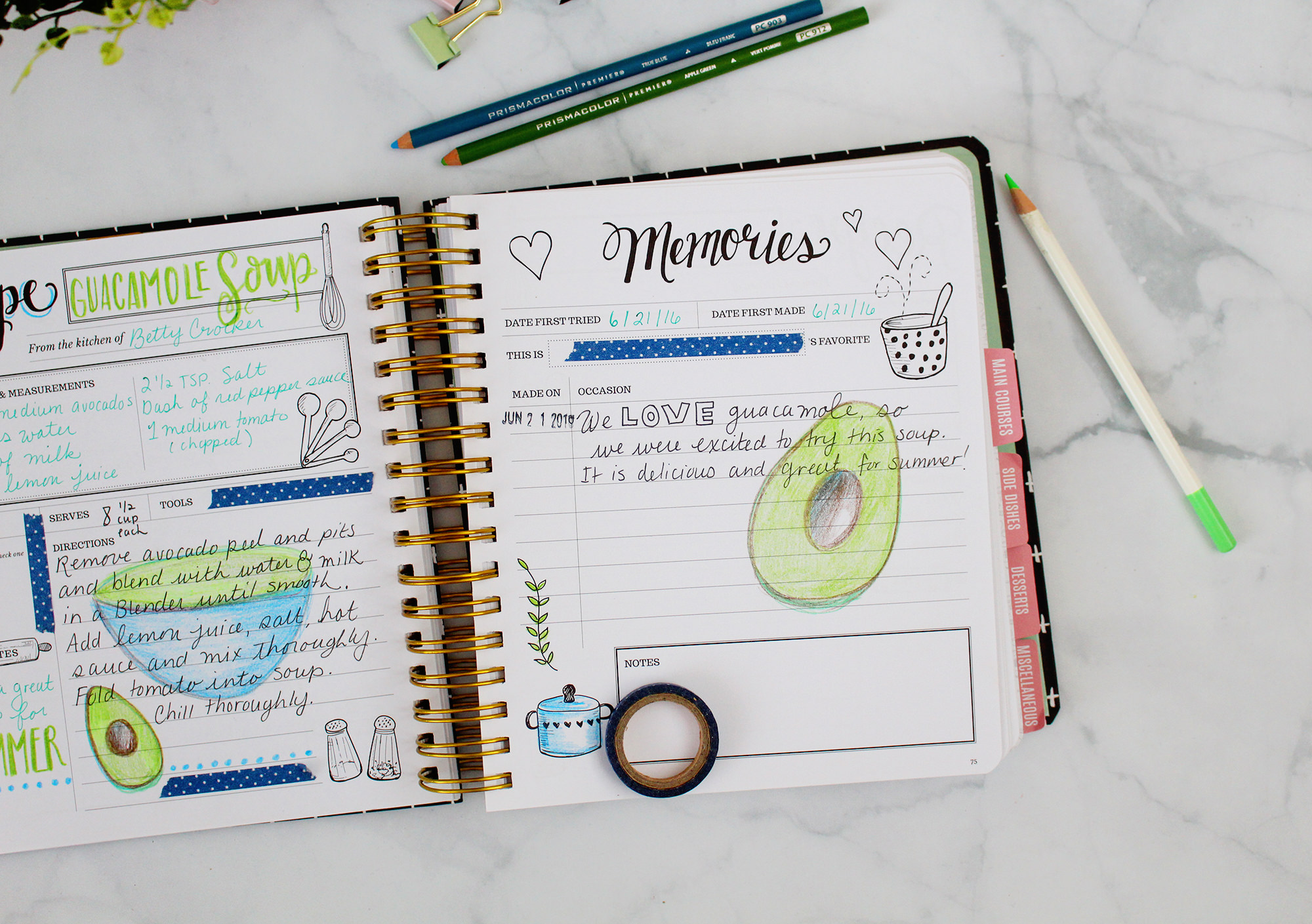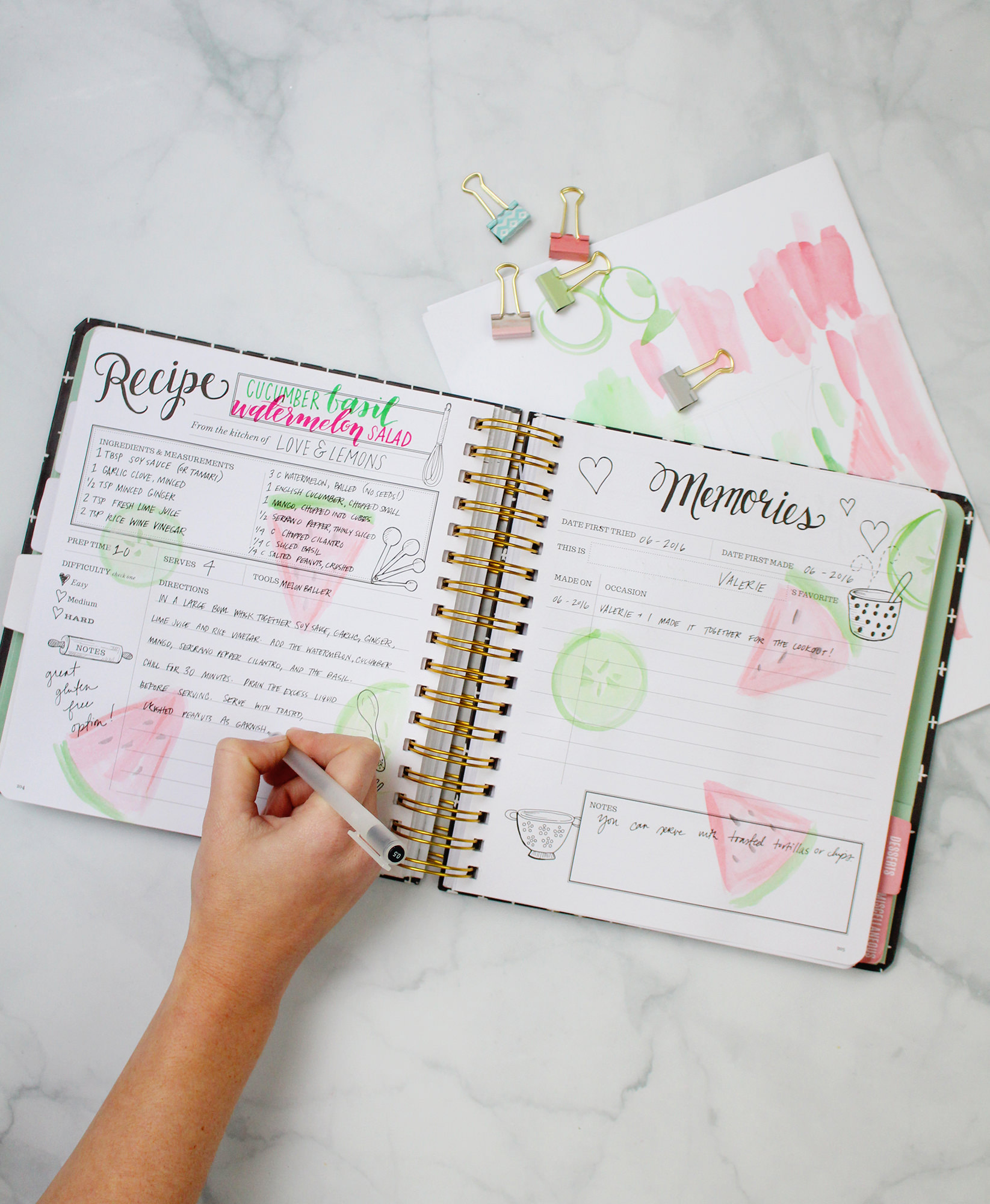 Invite a friend or two for a memorable crafting day! We'd love to see how you fill in the spreads of your Keepsake Kitchen Diary! Be sure to tag us on instagram: @lilyandval #lilyandval.