With so many new people becoming Keepsake Kitchen Diary owners over the holidays, I wanted to share some crafting inspiration from the Lily & Val team! This fun spread for Spaghetti Sauce is filled with so many cute details and creativity! Scrapbooking and planner supplies will help you add some embellished flair to the pages.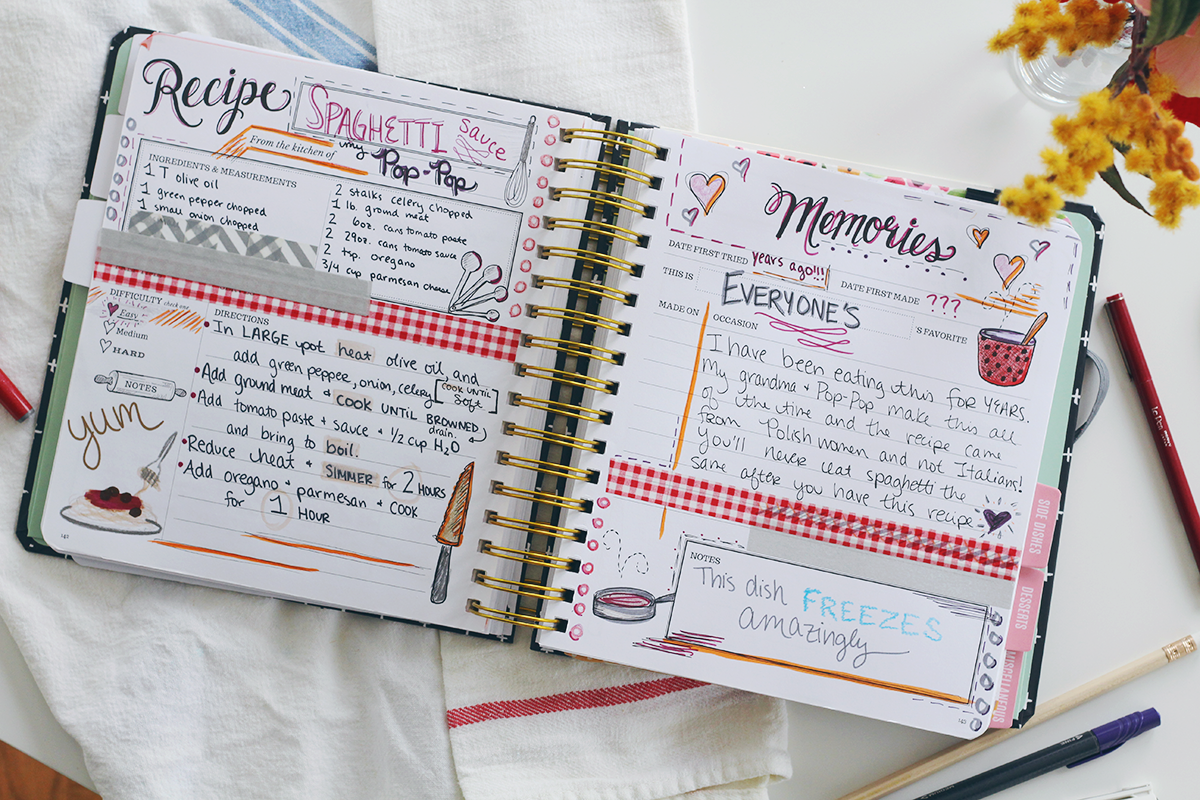 Some of my favorite details on this spread:
Washi tape. I love how the red gingham tape creates a colorful divider to break up the spread. (One of my favorite washi tape resources on Etsy!)
Colored illustrations. The line drawings on each spread provide a great opportunity to color and coordinate the rest of the elements on the page. You can add your own illustrations too! I love the spaghetti drawing in the bottom left corner of the recipes page. Both colored pencils and markers were used here and it looks so cute!
Telling a story. Instead of recording each specific date and occasion when the dish was made, you can turn that page into an opportunity to tell a story about the recipe. The diary prompts are so versatile in this way!
I hope you enjoy making the Keepsake Kitchen Diary your own and adding your precious family recipes and memories in a meaningful way! For more inspiration, be sure to follow the Keepsake Kitchen Diary on Instagram! 
Not sure where to get started? This post will help you!