We all try to make healthy choices, especially this time of year! Since this is usually about the time that those New Year resolutions get a little tougher to stick to, we thought some pretty products would help motivate you to stick with your healthy living choices.
This   Leakproof lunch/ snack container with case is a great choice to help you stick to your healthy snacking and eating habits. Whether your are watching your budget or your waistline, this stackable insulated container is cute enough to motivate you to meal prep the night before.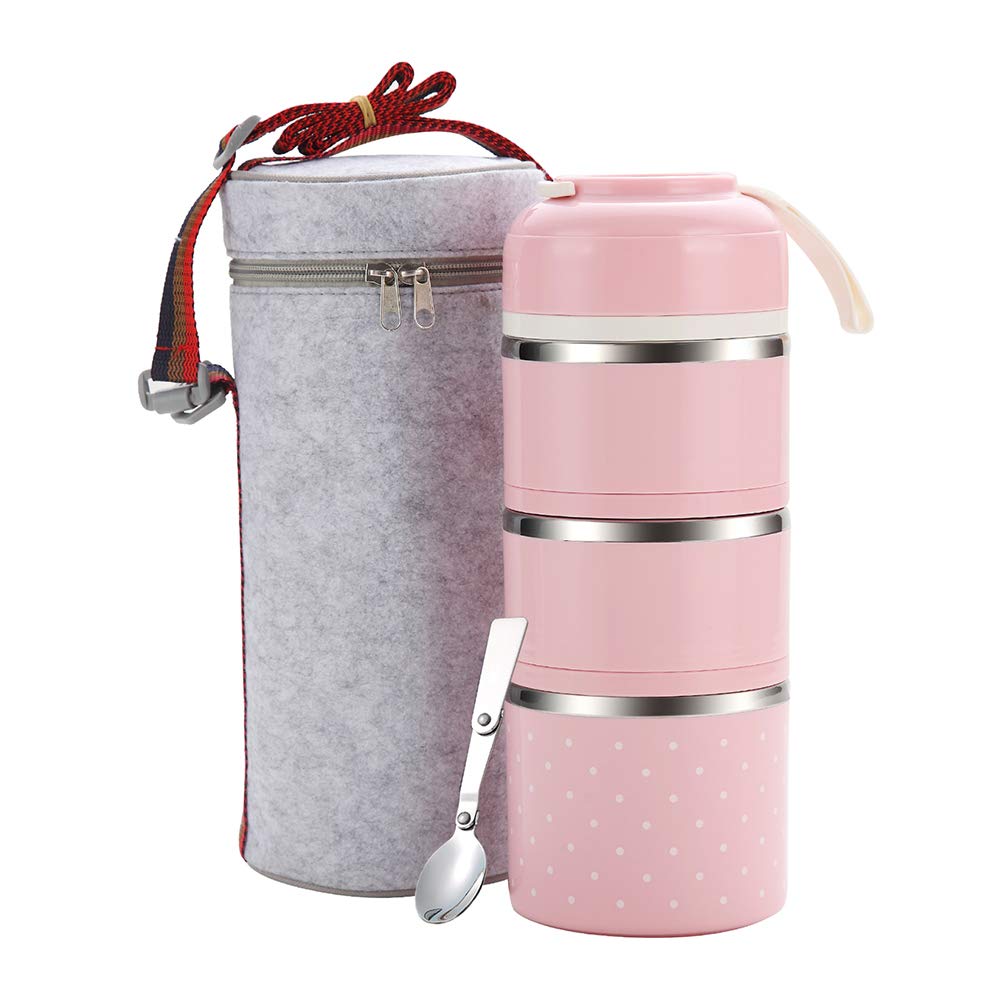 Another item you may need to bring your favorite healthy foods along is this  waxed canvas insulated lunch tote. Perfect for him or her, this tote is a great size for all your lunch and snacking options. The face that it looks so great to carry is an added bonus.
We all need to drink more water (especially all the pregnant mommas around here). This glass water bottle is pretty with a cute reminder to drink your daily dose of h2O. Your skin will thank you for using this bottle too.
We all want to cut harsh and dangerous chemicals out of our life. Deodorants are a tough place to make the all natural transition. But give your body time to detox from your usual antiperspirant, and you will fall in love with this all natural safe deodorant. It's the best we have tried to keep you smelling fresh!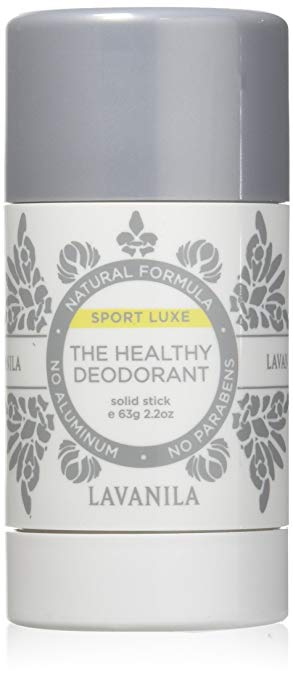 An easy place to cut down on unhealthy chemicals is by ditching your dryer sheets for wool balls  . Add a few drops of your favorite essential oil for a fresh clean scent in your laundry. I love to use lavender and peppermint together on mine.
Last but not least. If you are trying to make healthy choices for your home, try making your own cleaning solutions. There are tons of great tips and recipes online for how to use natural products to safely and effectively replace everything from surface cleaners to bug sprays. Keep your new cleaning supplies organized with this  set of 3 tricolor glass spray bottles. You will easily be able to keep your solutions straight, and they are way more attractive to keep around your home than commercial cleaners. 
I hope you find something to help you make some healthy lifestyle choices this year, or at least make it a little easier to stick with the ones your have already started.
OUR LILY & VAL LOVES SERIES CONTAINS AFFILIATE LINKS. THAT MEANS A LITTLE BIT OF YOUR PURCHASE THROUGH THESE POSTS HELPS US JUST A LITTLE TOO! THIS CHANGES NOTHING ABOUT YOUR PURCHASE PRICE, AND WE ARE NOT ASKED TO FEATURE THESE ITEMS. THESE ARE JUST THINGS WE CAREFULLY PIC BECAUSE WE LOVE THEM AND THINK YOU WILL TOO! THANKS FOR HELPING SPREAD THE LOVE! XO