Friends, I am so excited to introduce you to my latest collaboration with Mixbook today…
A new photo book that speaks right to my heart.
When I was drawing the lettering/illustrations and designing this book, I had NO idea we would be in the quarantine situation we are in. But as I flip through the pages of this book, I can't help but feel like it is the perfect way to document this time. Yes, it's a scary moment for our world and I go back and forth between panic & worry most days for many reasons as I'm sure you do too. At the same time, these weeks of exclusively staying at home have produced some cherished memories with Vienna and Mak. Our days do not look fancy or put together at all, but the pace has been slow and for that I am grateful. To sum up in a phrase: "it's the simple things" right now.
So I present to you this book….
Throughout you'll find soft, pretty hand-drawn botanicals and bold hand lettering with phrases that are important to me and really speaking to me.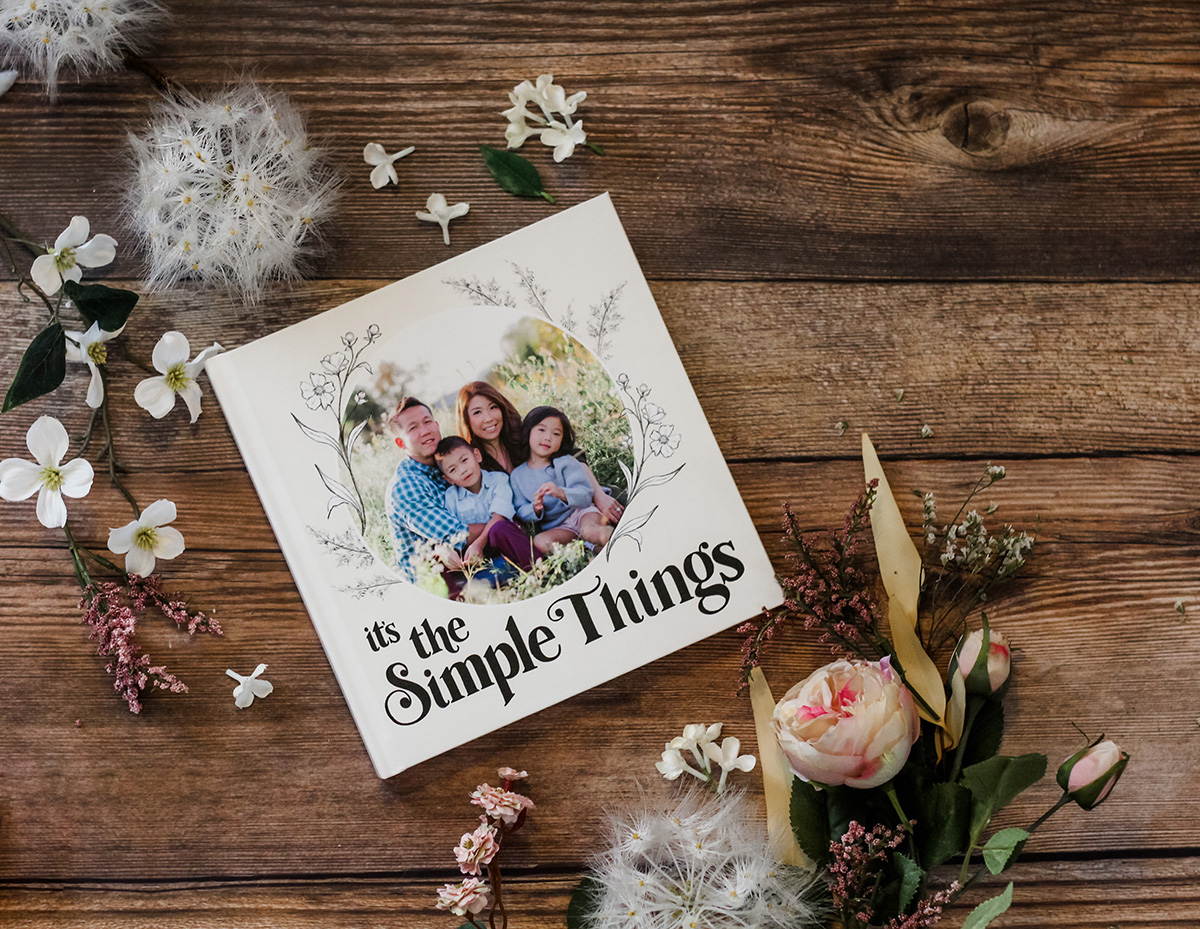 Another thing I love about this book is that it is giftable! (Mother's Day is coming!) So, I've included an option for a little letter at the front of the book. If you are purchasing this for yourself (as I will be doing) I plan to change this letter to a dedication and almost a journal entry about the things that have been going on.
This is one of my favorite pages. Although the world is scary and uncertain, I do believe many of us will look back at the time spent at home with our families fondly.
A dainty botanical detail. I loved drawing these!
Like I said, I can't wait to create one to document this time. I actually just ordered my baby girl photo book for Vienna last week and will share that on Instagram when it comes in!
As always, I love working with my friends at Mixbook. They make the most beautiful, high-quality products and the tool is very easy to use and customize. Be sure to take a peek at the other L&V products on Mixbook.
I hope you guys like this book as much as I do!! 🙂