2015 introduced us to the adult coloring book phase, and we definitely jumped on the bandwagon. Coloring books are relaxing, therapeutic- and really rewarding!  Seeing a finished page saturated with color looks a lot different now than when you were 10.
The new L&V coloring notes  put a spin on adult coloring! We thought coloring a note card would be fun since you can send your finished masterpieces to loved ones! There is even a place for the coloring artist to sign their name on the back. We also like the idea of sending the uncolored version for the recipient to color themselves. It's like sending relaxation in the mail!
We had some fun coloring these note cards and wanted to show you what we came up with!  The possibilities are endless. Our creations were colored with colored pencils, but you could also try gel pens or markers.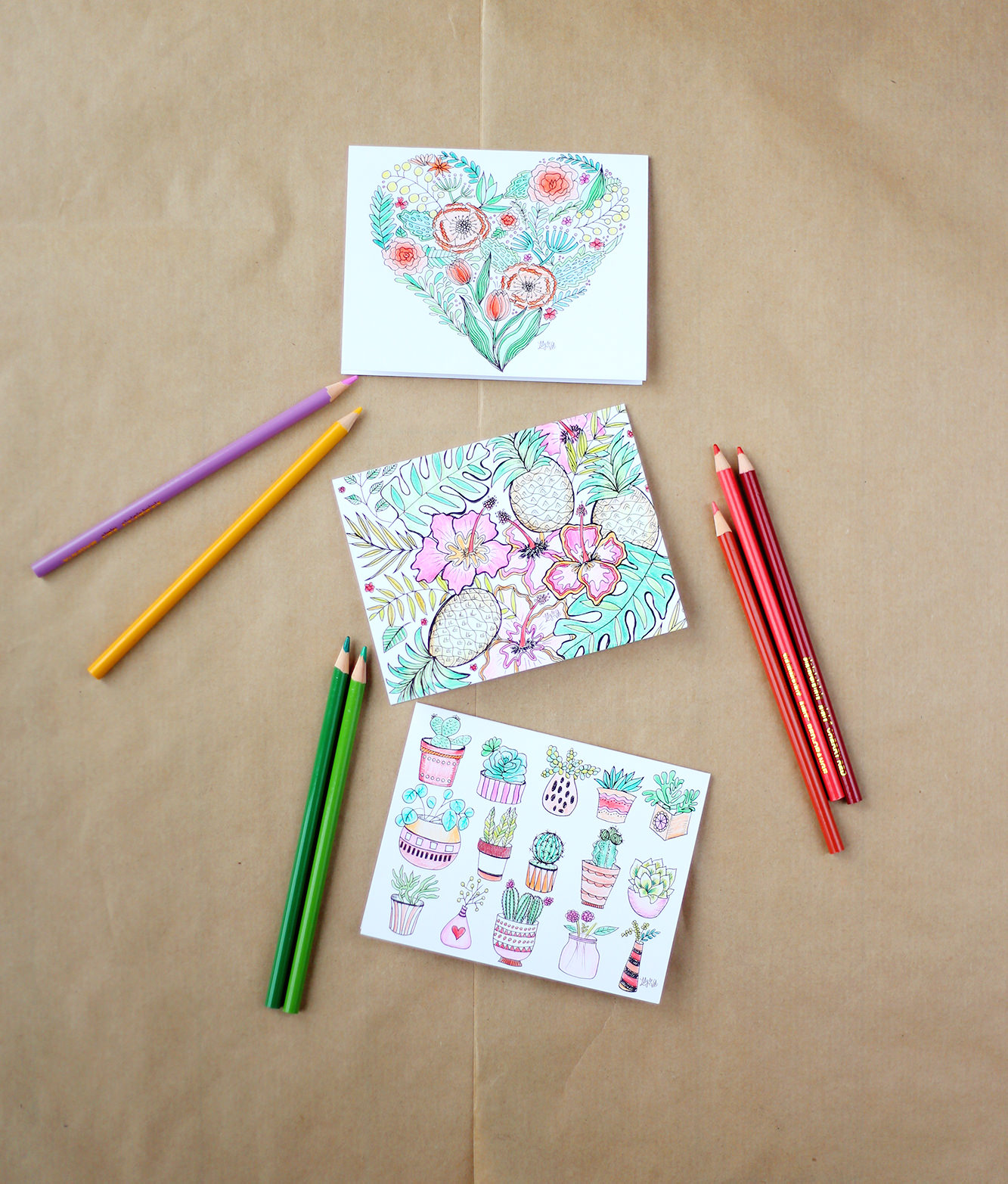 If you've been wanting to try out coloring for yourself, these are a great way to start!  Since the designs aren't a full page, they don't take as long to color.  The assorted boxed set includes 8 different floral and botanical designs that will certainly get you in the mood for springtime.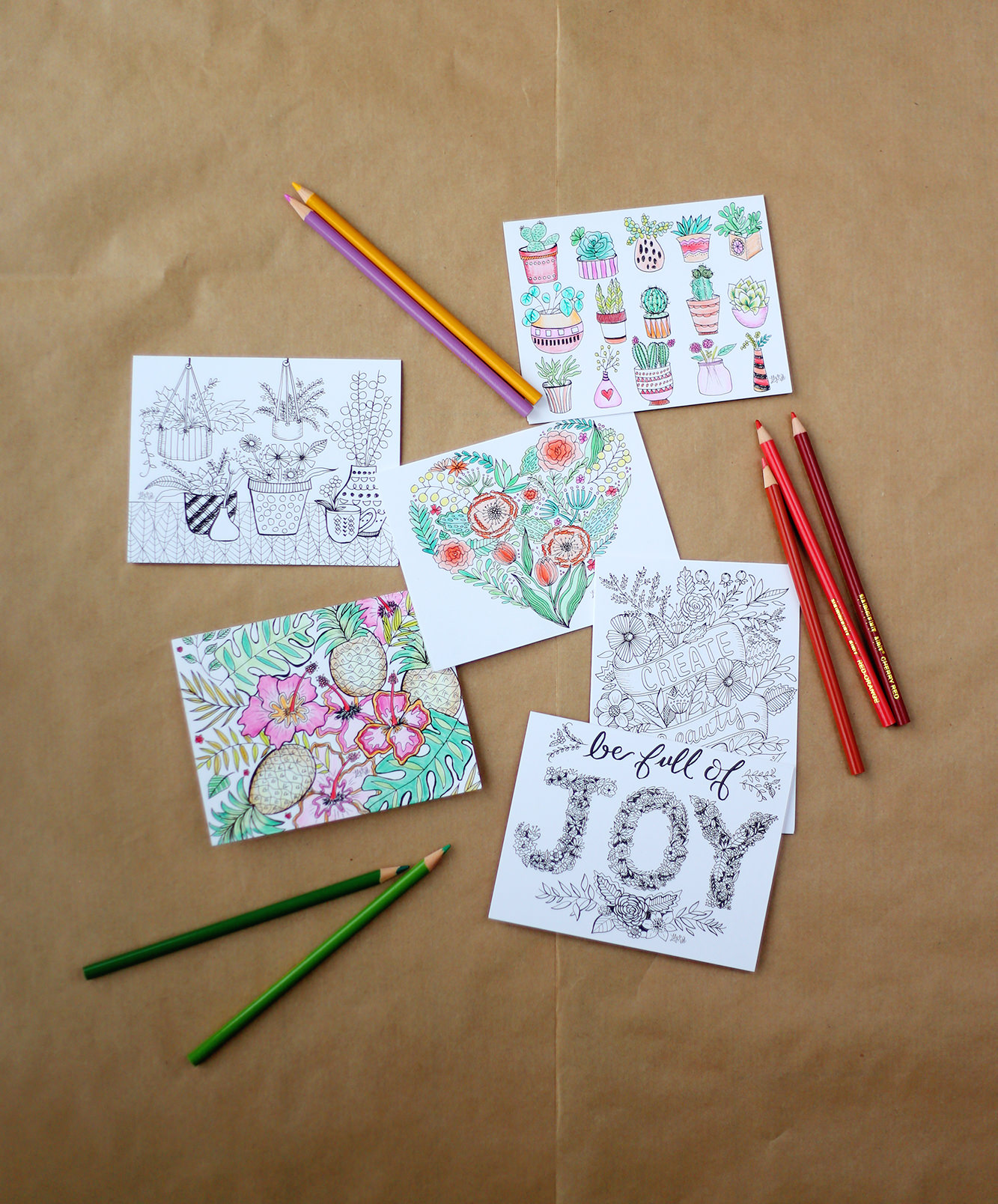 For even more coloring coloring fun, check out Valerie's new chalk-style coloring book, available for pre-order now!