Every mom could use something green and fresh on Mother's Day!  Whether it's something for her garden or something for the kitchen, give her a small gift she is sure to love!
No need for wrapping or ribbons, just download our free, chalkboard Mother's Day gift tags and your plants will be gift-ready!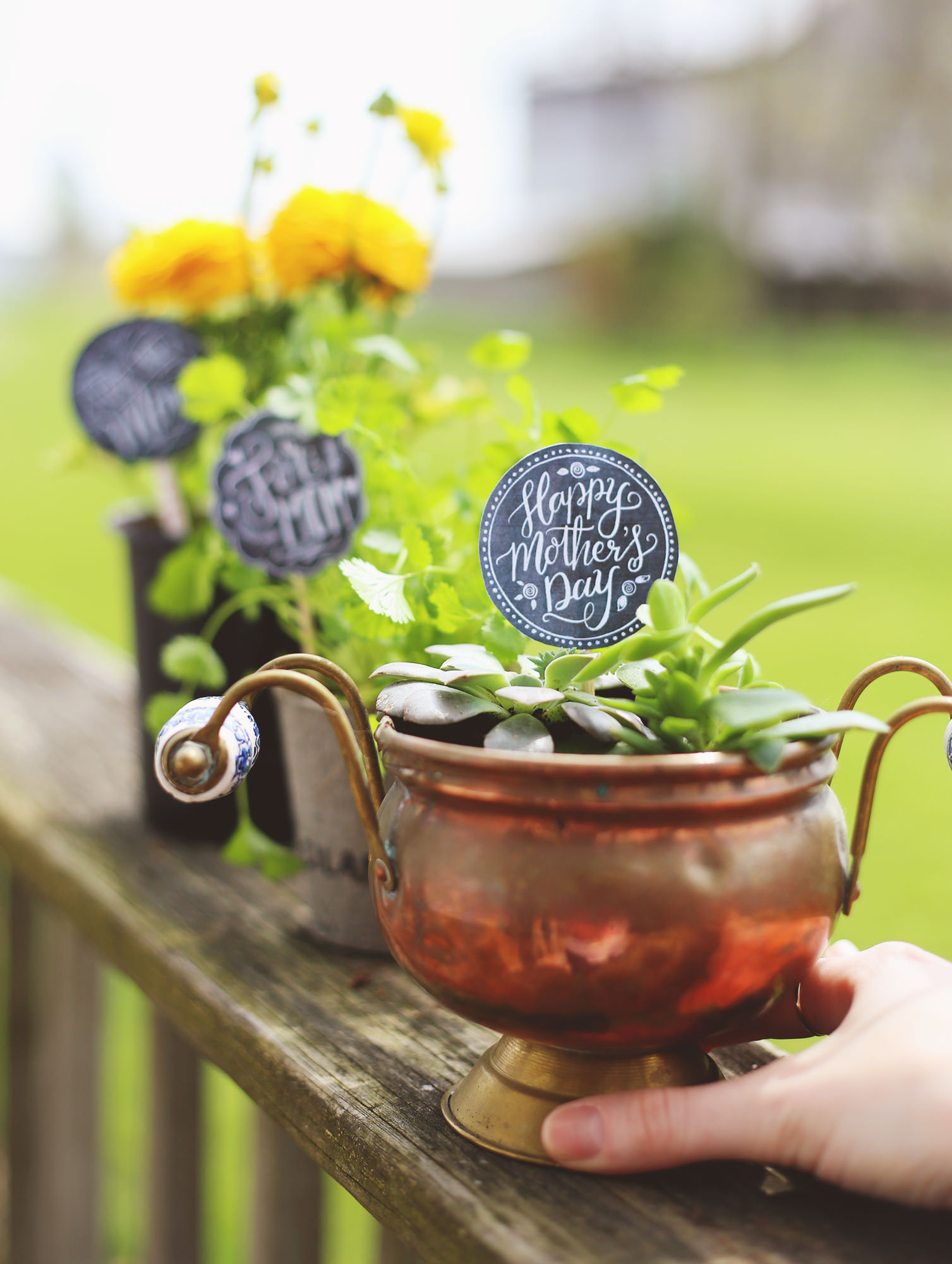 You will need:
Chalk art Mother's Day tag download
Cardstock
Scissors
Popsicle Stick or Skewer
Plants in pots
Instructions: Download this sheet of chalk illustrated labels and print on an 8 1/2″ x 11″ sheet of cardstock.  Cardstock is going to be sturdier than regular paper, so we recommend printing on that!  Next, using scissors, cut the designs out!  Tape the label to a popsicle stick or skewer and place into a flower pot. Simple!
Recognize this succulent planter?  We thought it was just the kind of thing Mom would love for Mother's Day!  The chalk art Mother's Day label is the perfect rustic touch to pop against the green succulents!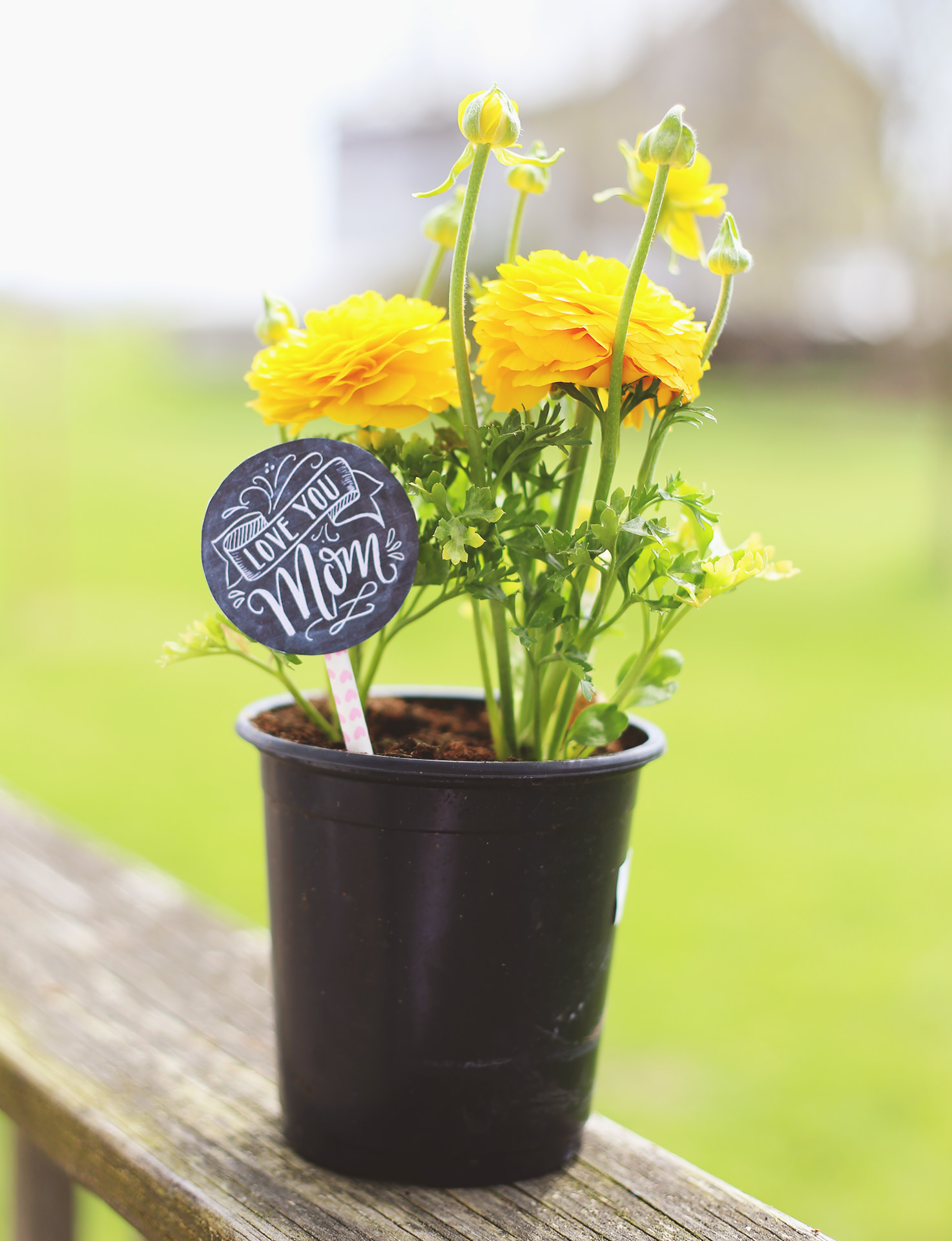 These yellow ranunculus flowers are so bright and cheery!  Instead of using a popsicle stick, I thought it would be fun to add some extra color by attaching the label to a paper straw that has been cut down to the right size! It looks super cute with the flowers.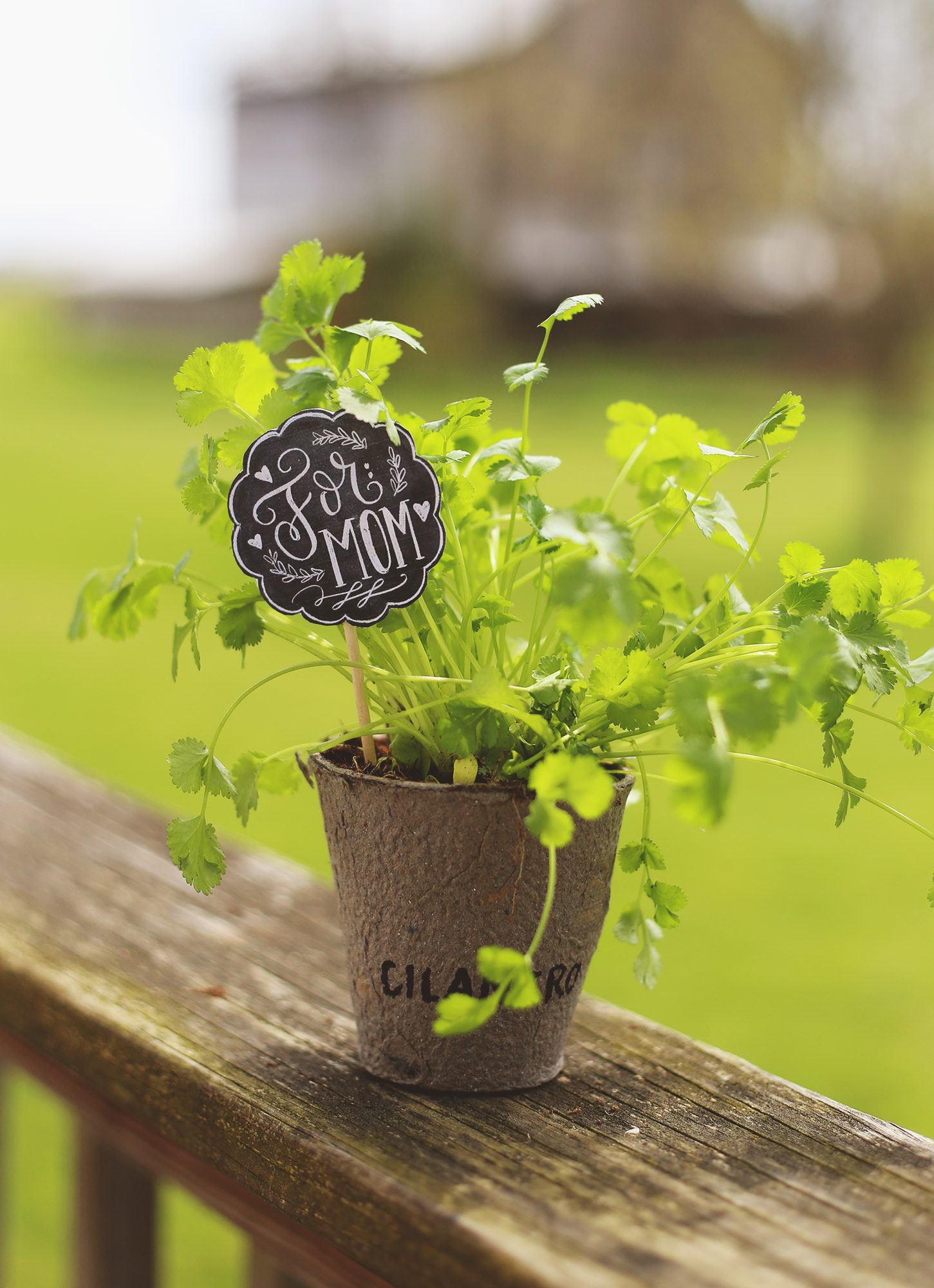 Another option is to help grow her herb garden!  Get rid of the not-so-pretty plastic container and replace it with a bio-degradable one!  You can even write the name of the herb on the outside of it!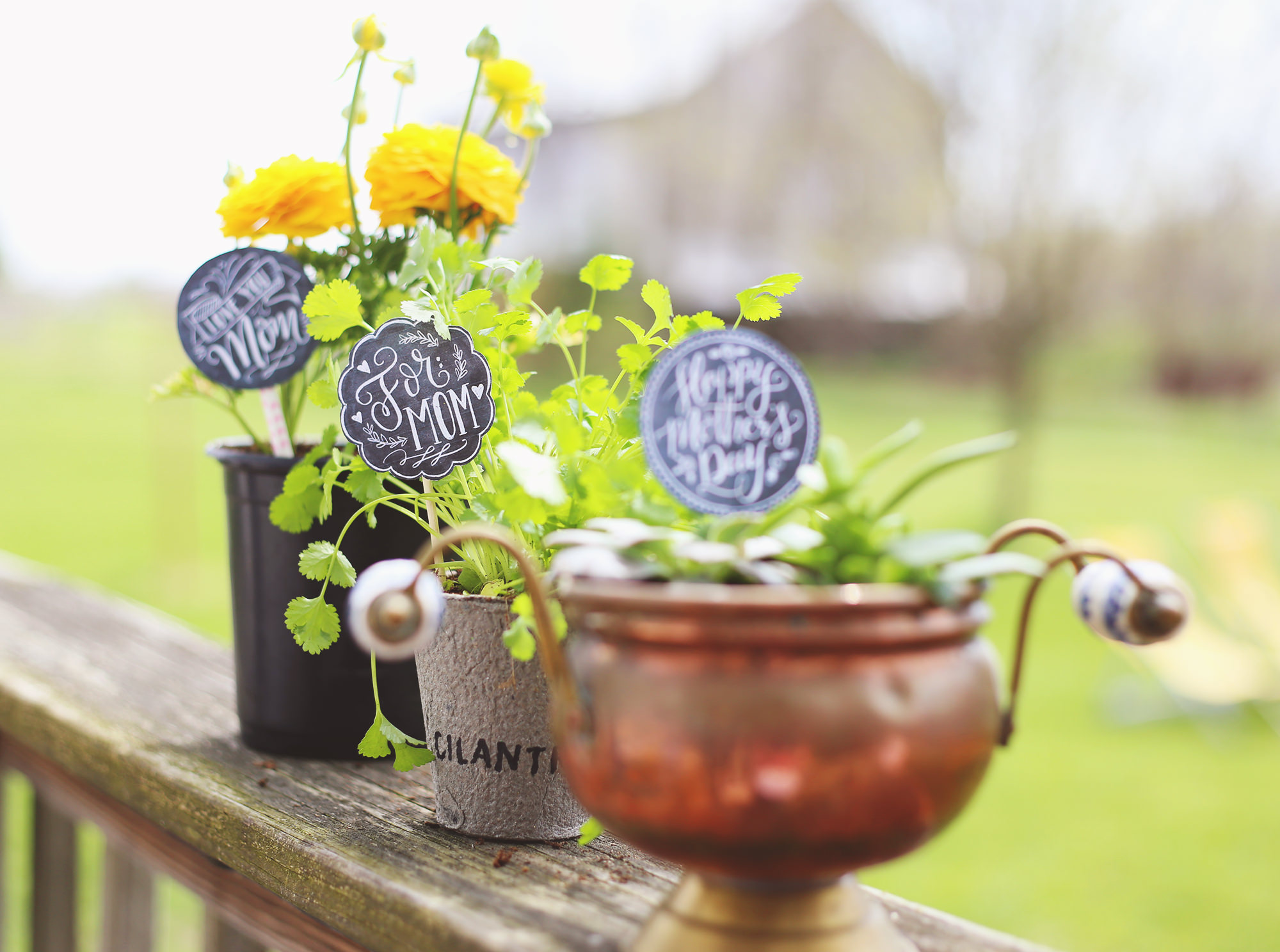 What a great gift for any mom!  All moms deserve to be recognized and encouraged on Mother's Day.  Drop one off to your friend, your aunt, or your sister- they'll be surprised and so grateful.
It's amazing how a  simple gift label can make these plants look so much more special!  We hope you enjoy them as much as we do!
Photos courtesy of Jenny Poe