To continue all things baby around here with the launch of our new Baby Collection and before my maternity leave, I wanted to share with you some photos from my "sweet as honey" themed baby shower!
It all went so fast and I wish I could do it all again! I've thought about this day for so long. It was filled with many of my favorite things- bees & honey, flowers, lace, lots of tea, amber glass, chalkboard signs, and vintage china, but most importantly, my incredible friends and family who made the day amazing and memorable.
Here are some details from the day…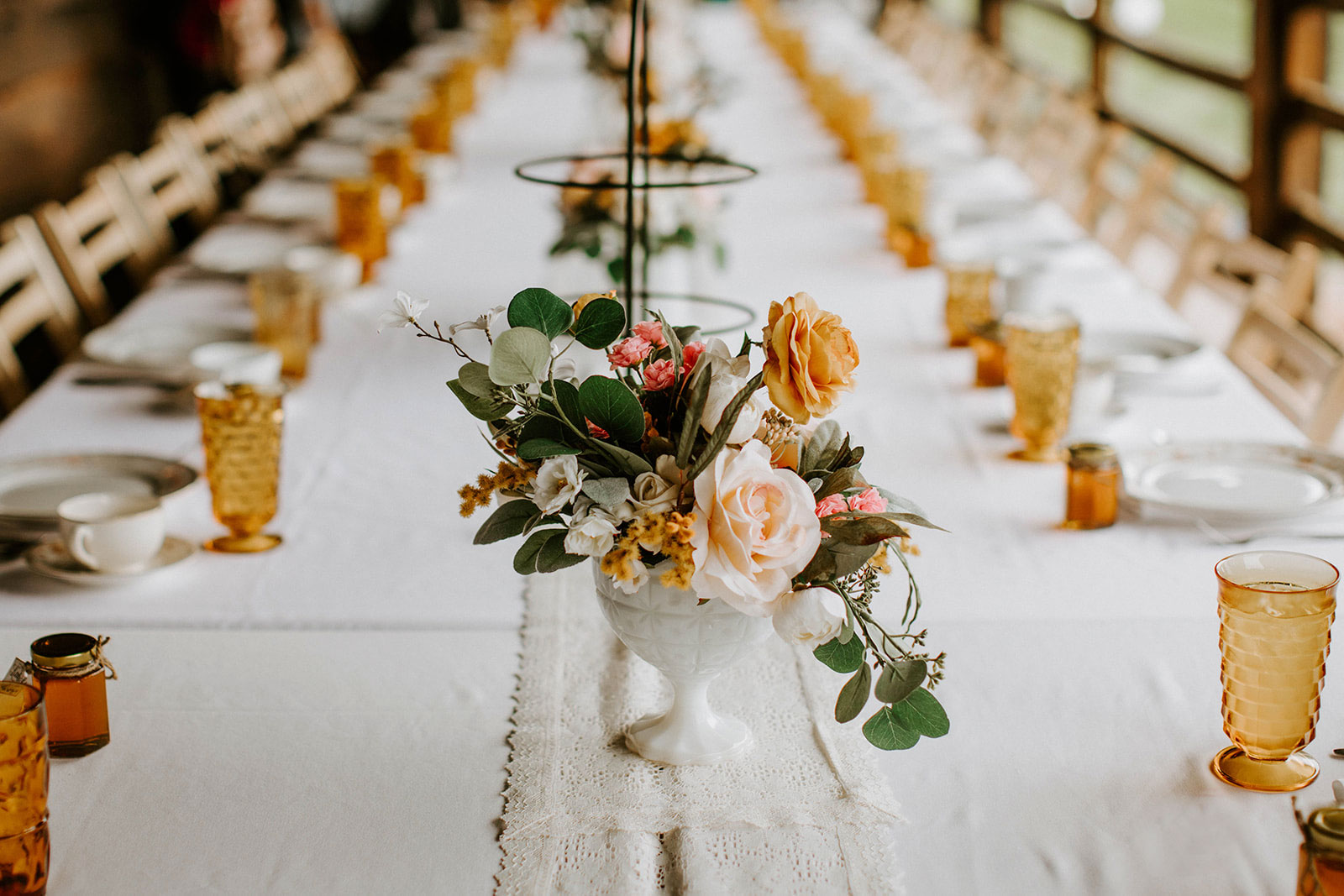 One of my favorite parts was putting together the flower arrangements to go down the center of the long table! I went with faux flowers so I could make them far in advance. Most of the flowers came from Hobby Lobby and Michaels then I arranged them in vintage milk glass compotes, hobnail vases, and a thrifted white teapot.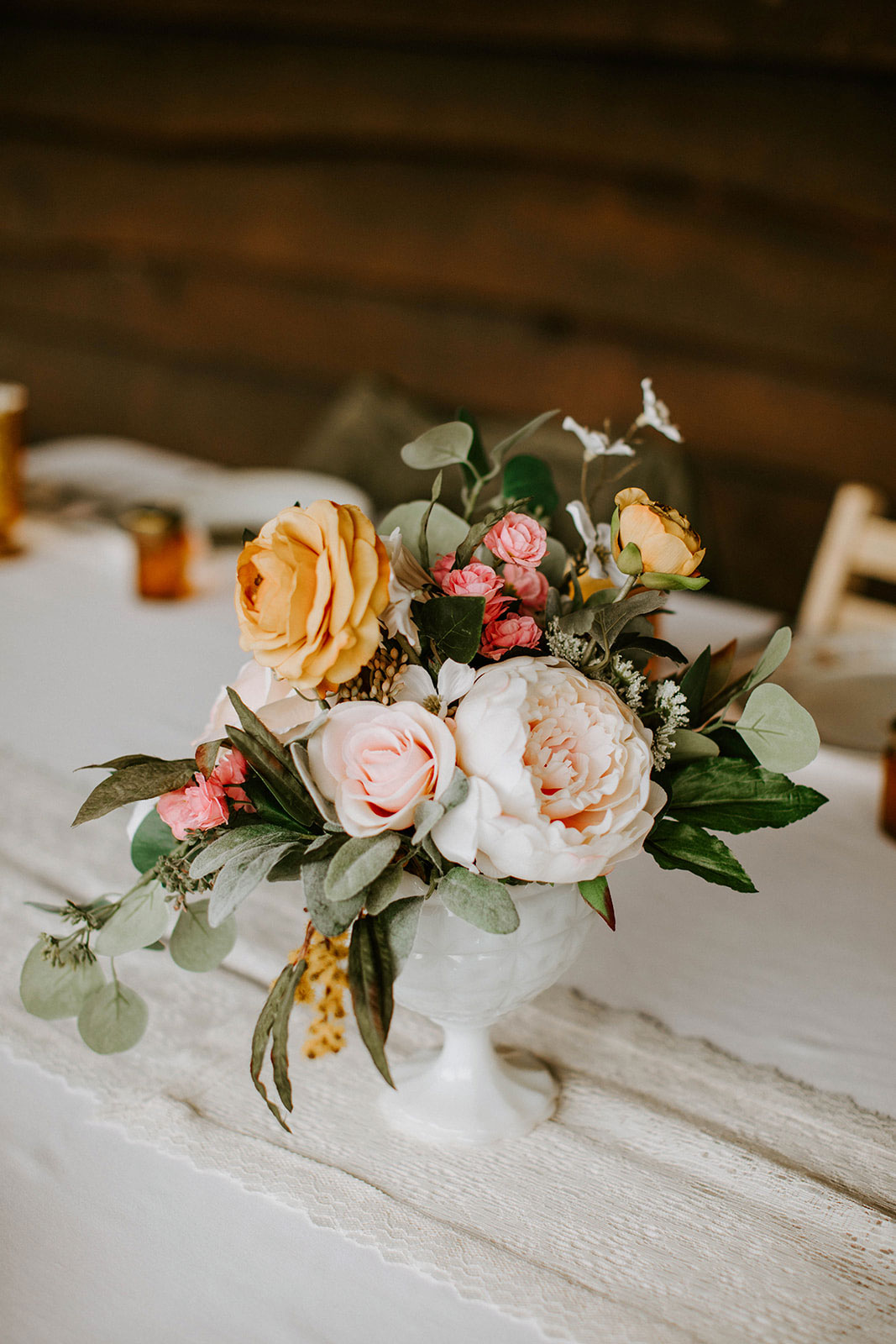 I just love the look of mismatched china! For the past 6 months or so, my Mom, my friend Dana and I were on the hunt for vintage plates, saucers, and tea cups. It was so much fun to look for these pieces. We found such a pretty array of patterns and I thought they looked really nice on the table, especially with the beautiful amber water glasses that tied it all together!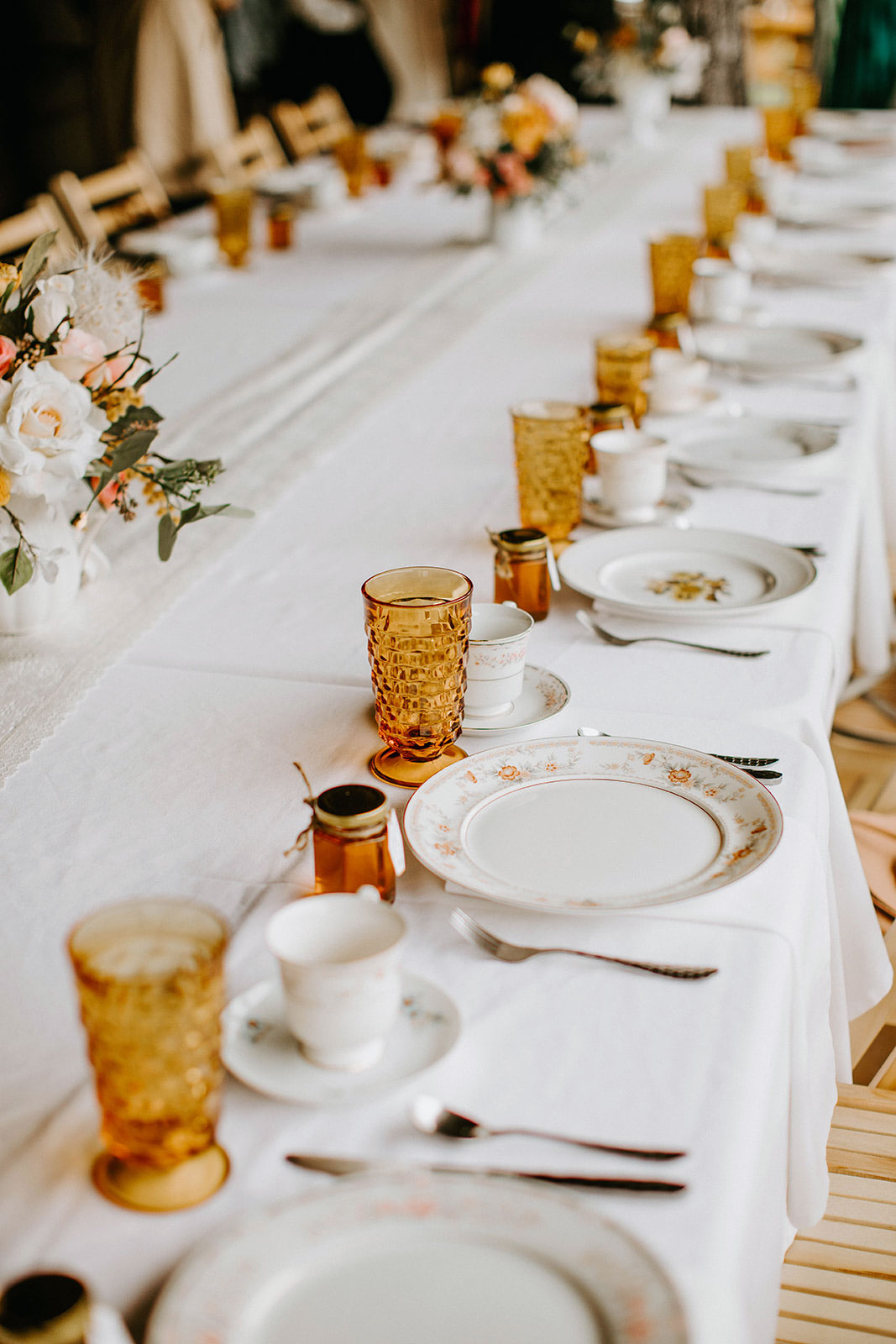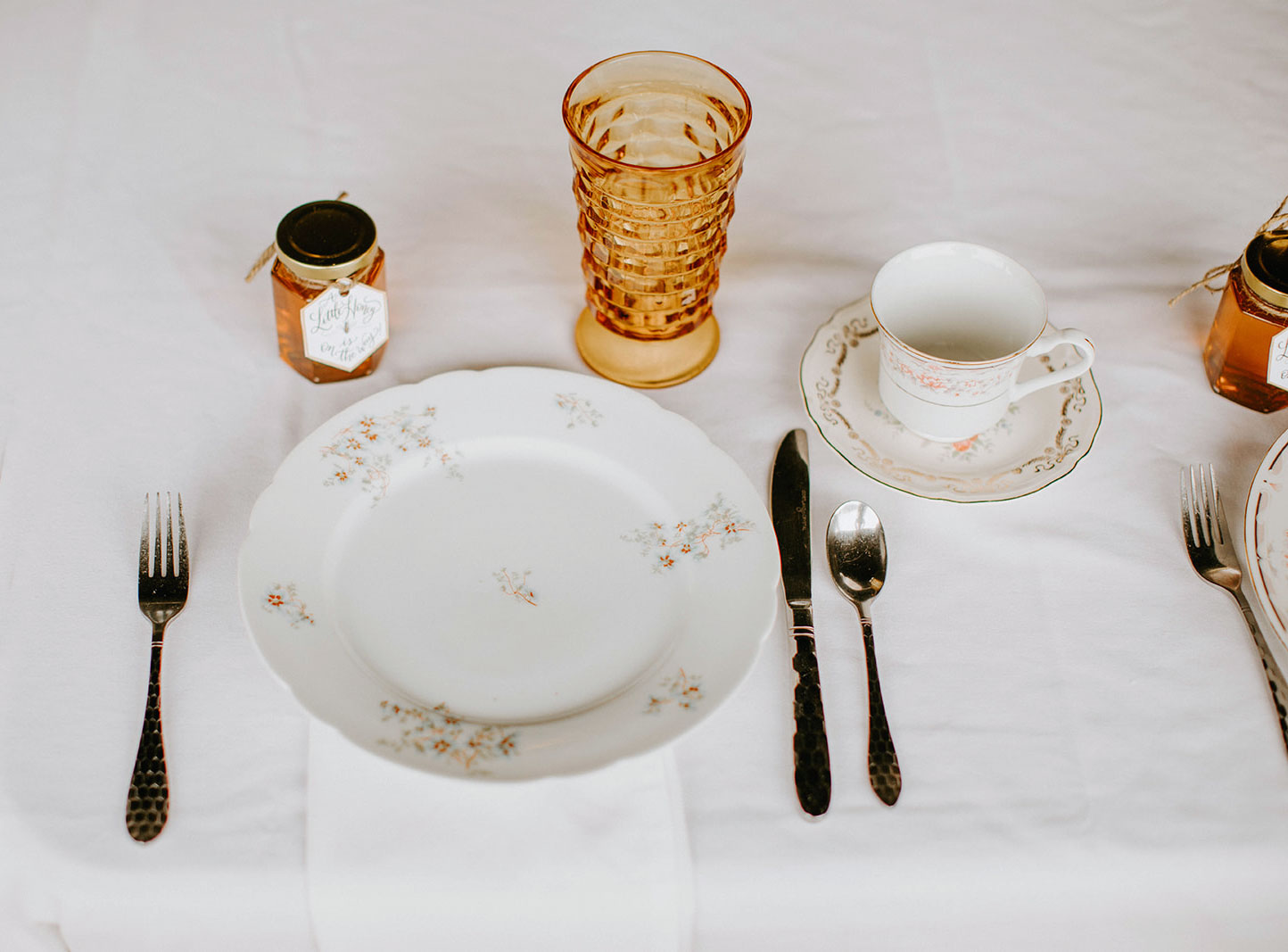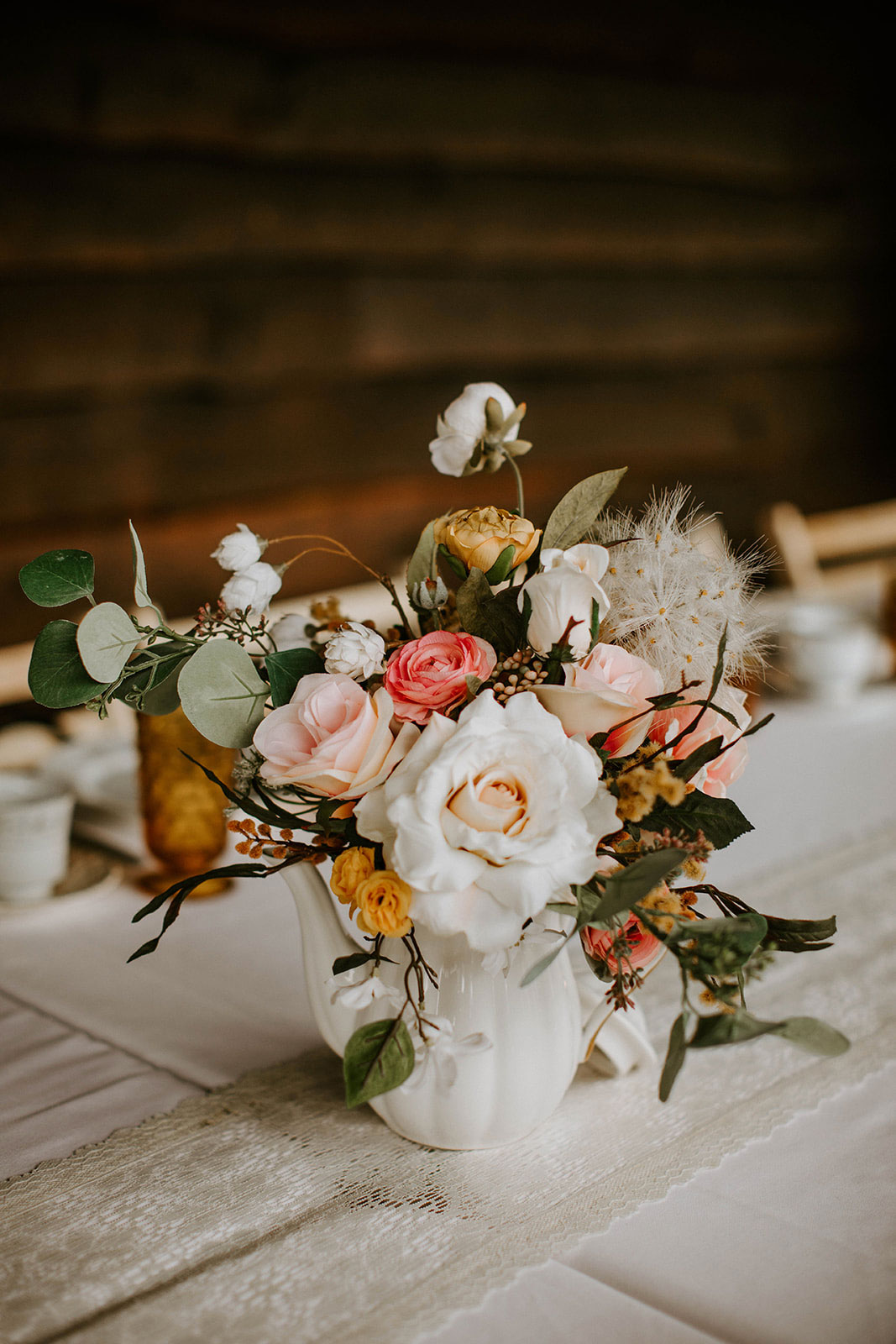 It was a dreary, rainy Spring day, but we were nice and dry on the porch of Stonehenge Lodge in Acme, PA.
The dessert table spread included pink lemonade, raspberry almond, and banana cream pie cupcakes from Diana's Heavenly Cupcakes and an assortment of gluten-free cupcakes from Gluuteny. My Mom made white chocolate dipped pretzel rods and pretty lemon raspberry cheesecake bars!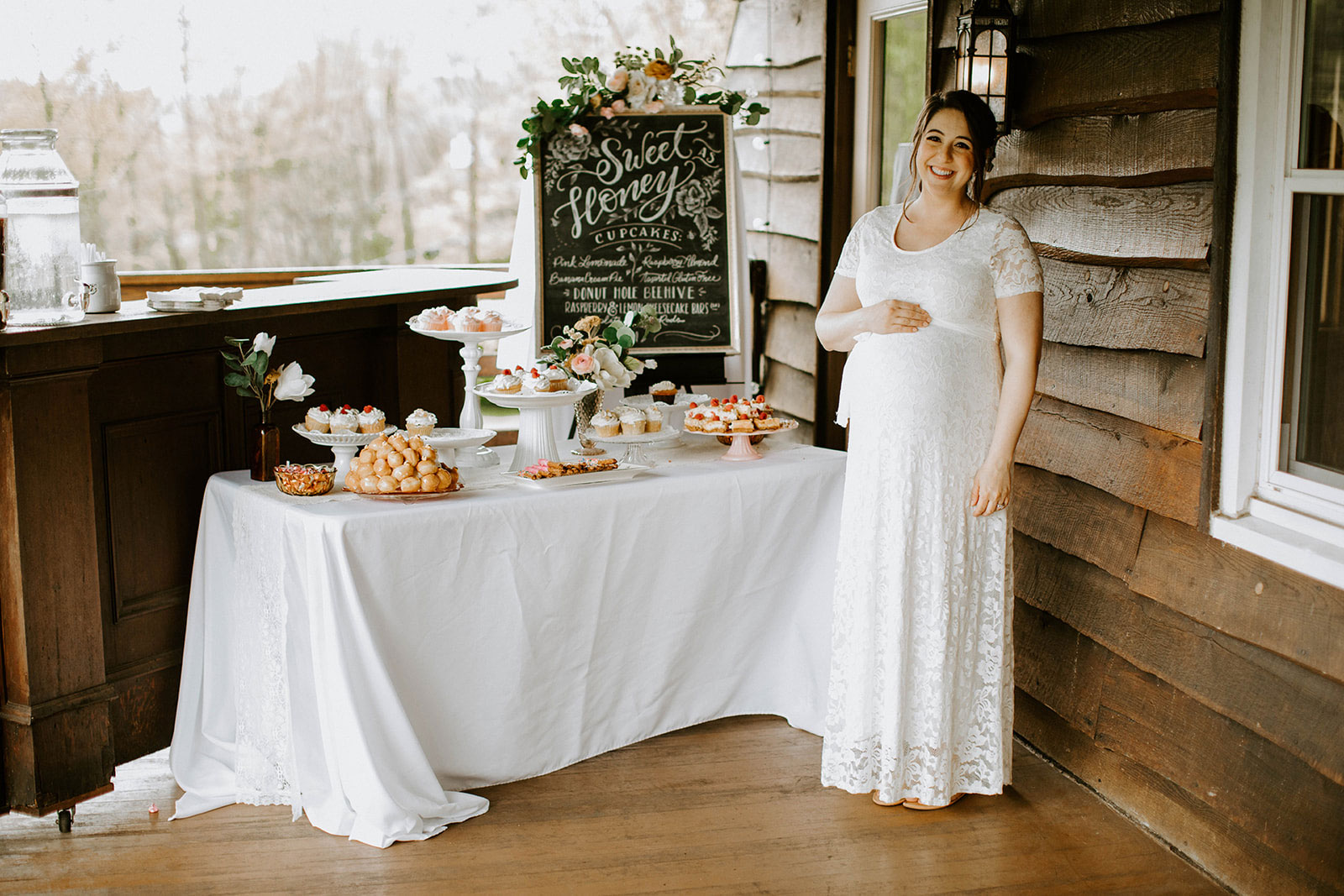 Chalkboard Signs
Of course, I had to have some chalkboard signage! I especially loved drawing the dessert sign because I fell in love with the chalkboard and frame from Michaels. I got a lot of questions on Instagram about what chalk I used to create the sign and how to prevent smudging. My signs were definitely smudge-able since I wanted to reuse the chalkboards in the nursery and I just love the dusty texture vs. a chalk marker. I used my favorite chalk – Crayola White Anti-Dust and was extremely careful transporting the signs.
Little tip: If you are in need of a chalkboard sign that won't smudge, I would recommend using a chalk marker on the lettering and important parts, but then supplementing with regular chalk to add in some of that dusty texture! For example, you could create outlines of flowers with a chalk marker, but then smudge in some shadows on top with regular chalk. 🙂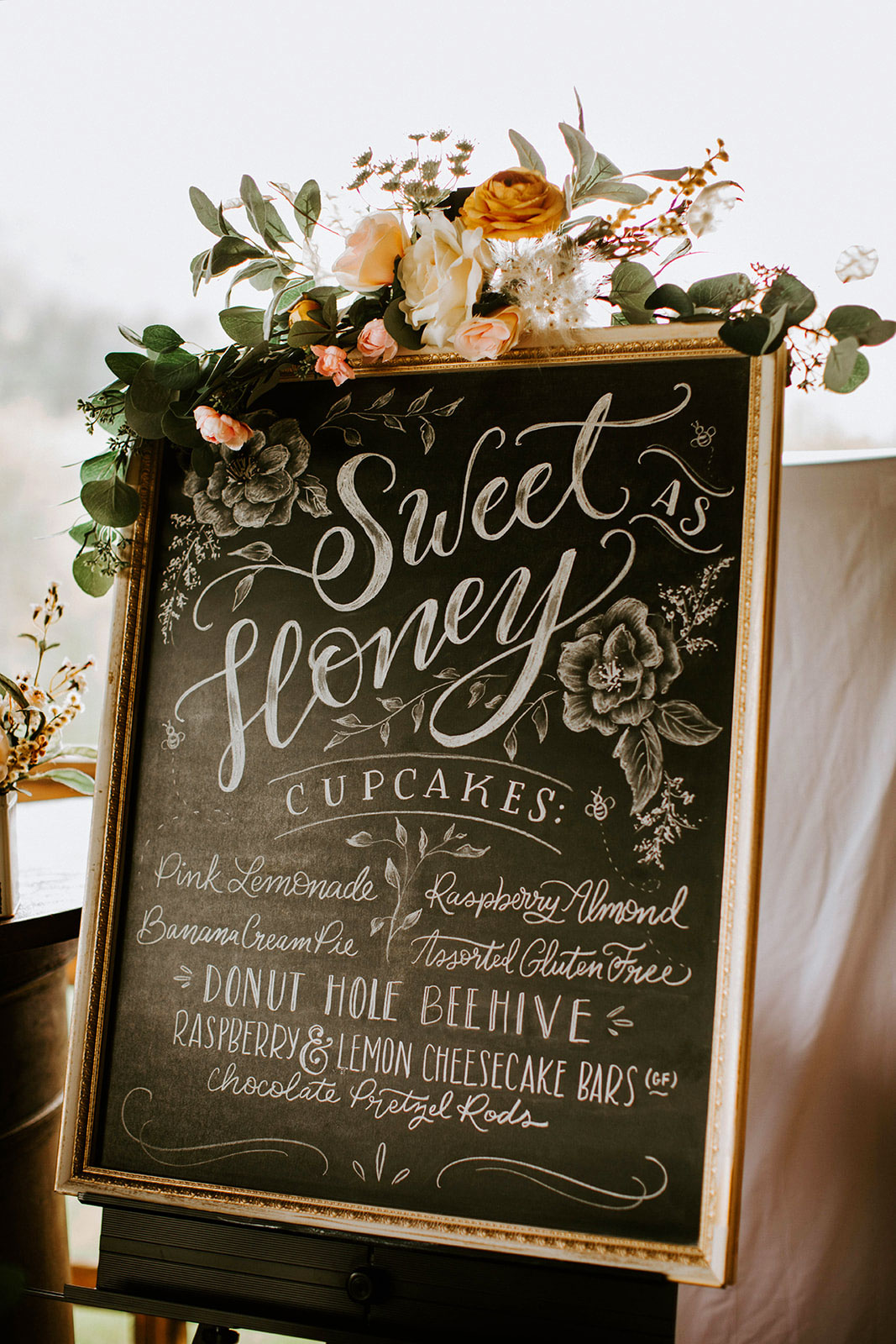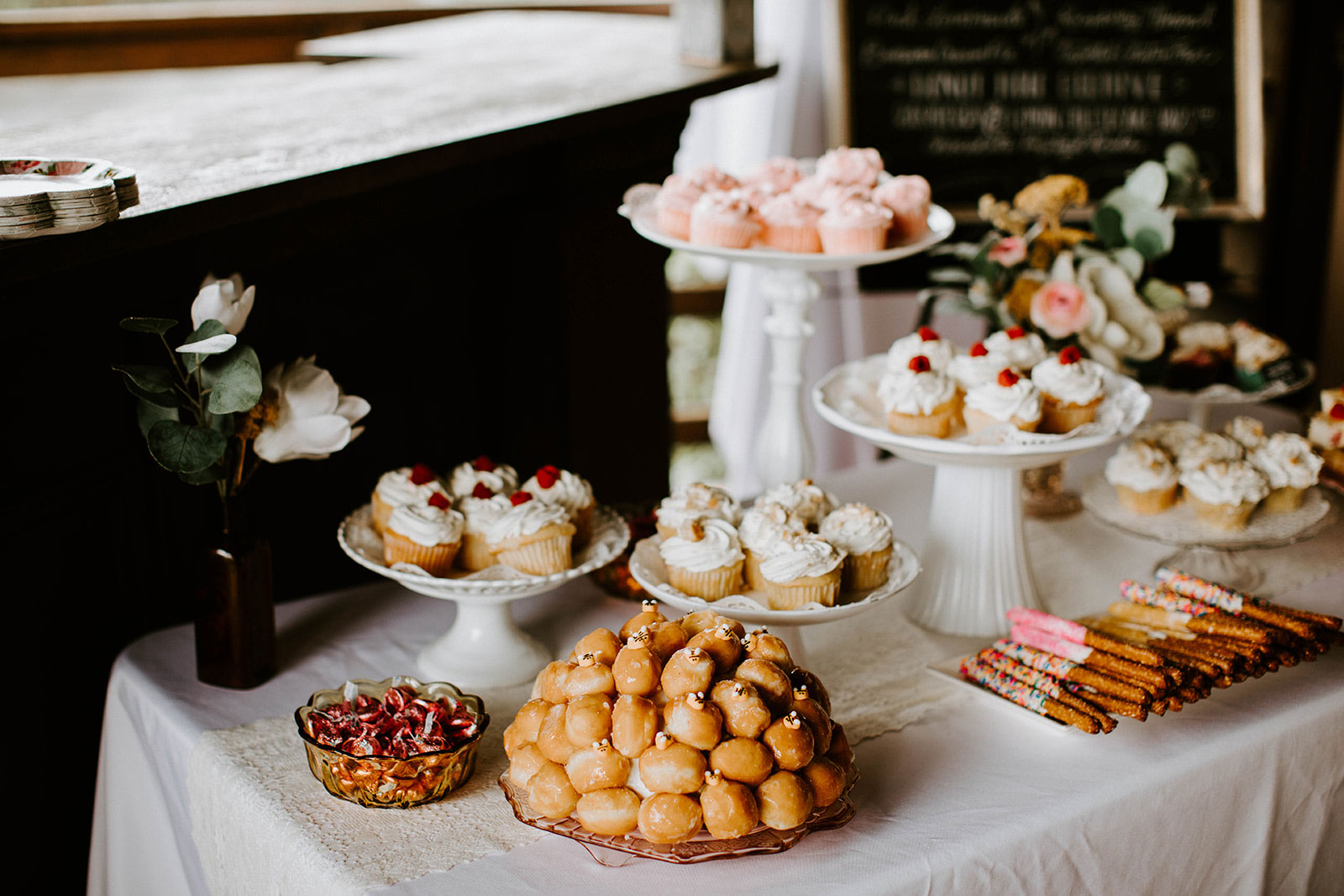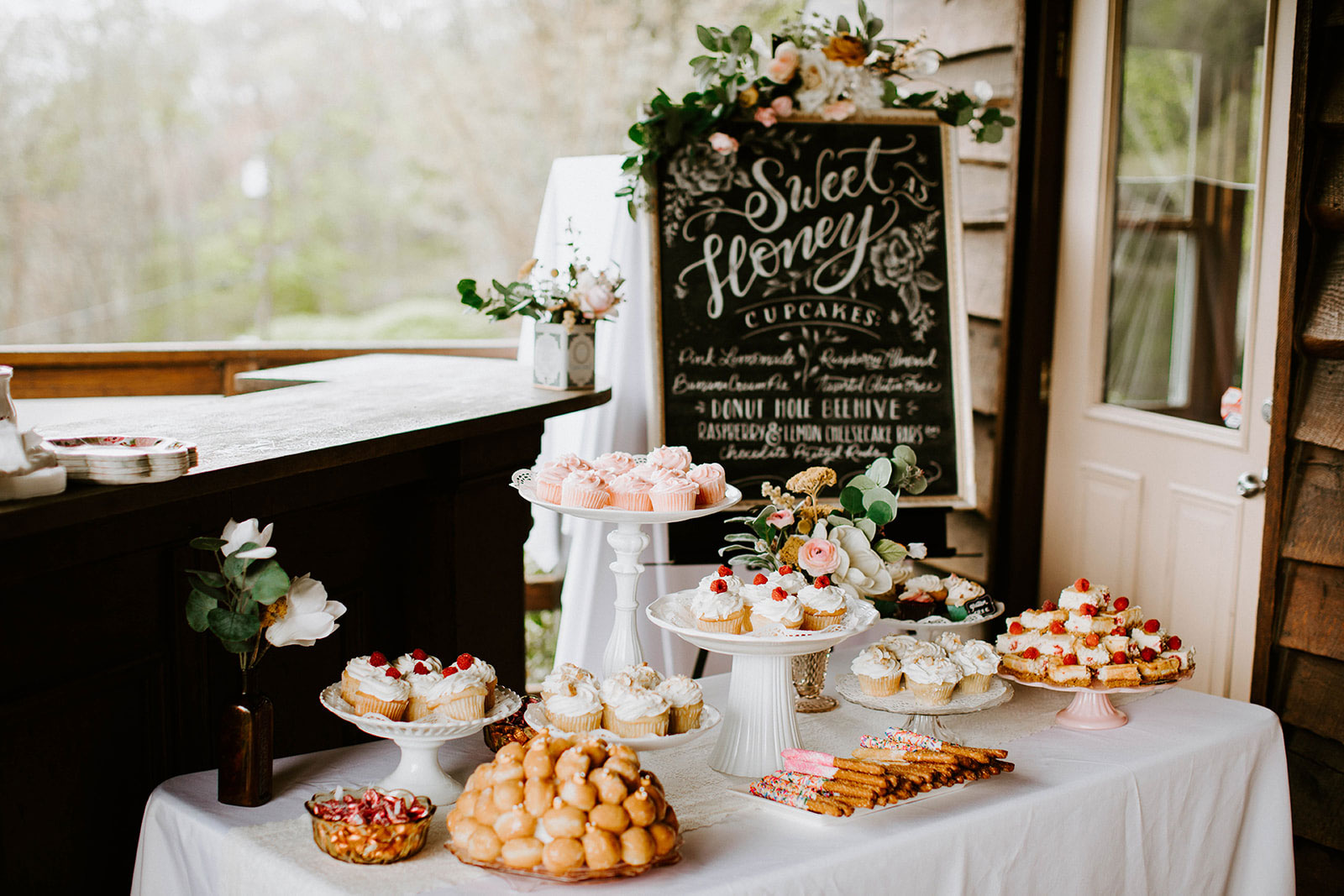 The donut hole beehive!! Ahh! Being gluten free, I could not eat these amazing donut holes from Dunkin' Donuts, but I certainly thought it was the cutest thing! My Mom baked a dome-shaped cake for the base and covered it in icing. Then, she added the donut holes on top and the little icing bumblebees.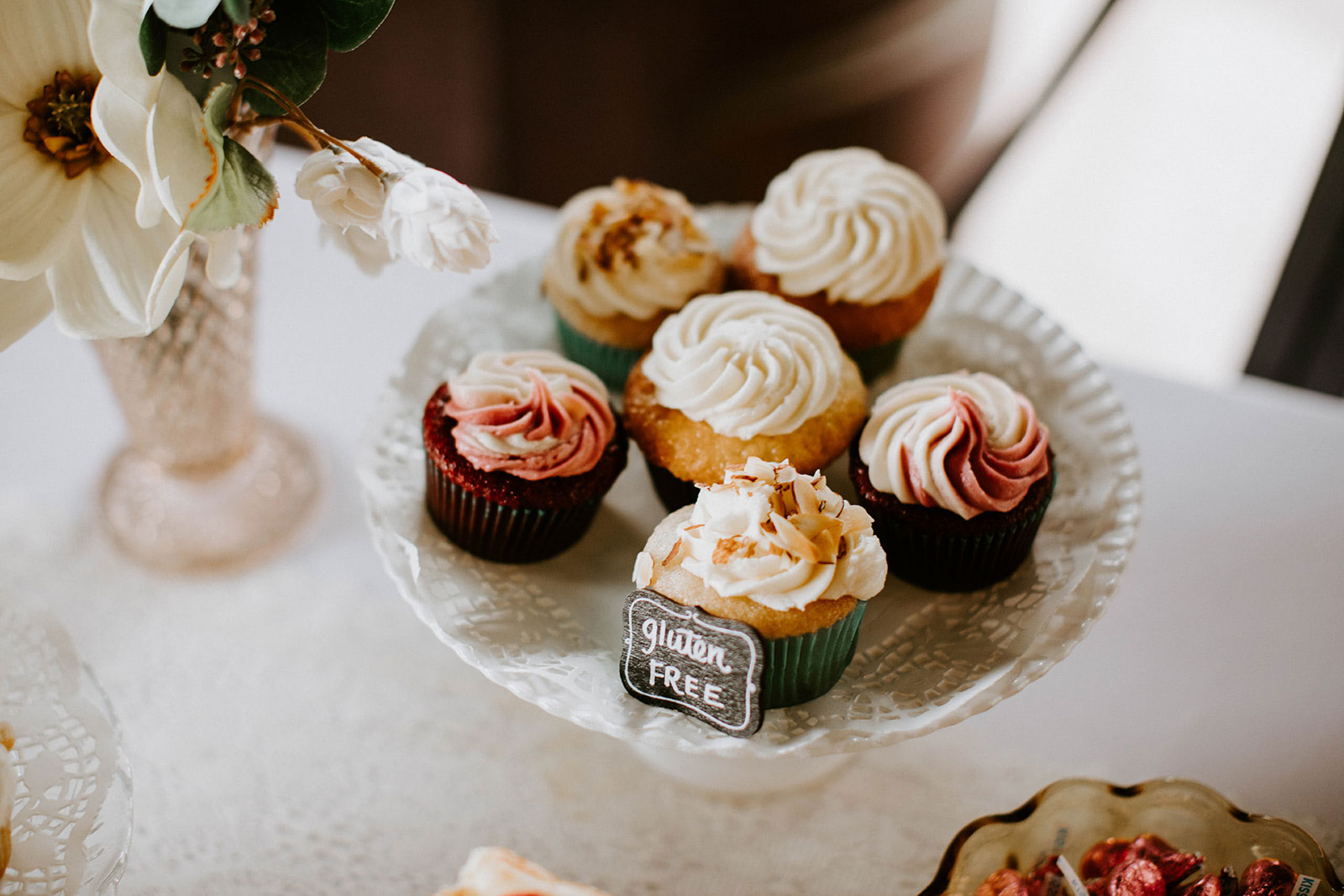 The Tea & Coffee Station
You can't have a tea party with teas, of course, and I went a little crazy with having lots of options! All of the teas were by my favorite, Harney & Sons. Not only do I love their tea, but I am obsessed with the pretty tins they come in!
We had: Hot Cinnamon Spice, English Breakfast, Earl Grey Supreme, Paris, Peppermint Herbal and Vanilla Comoro.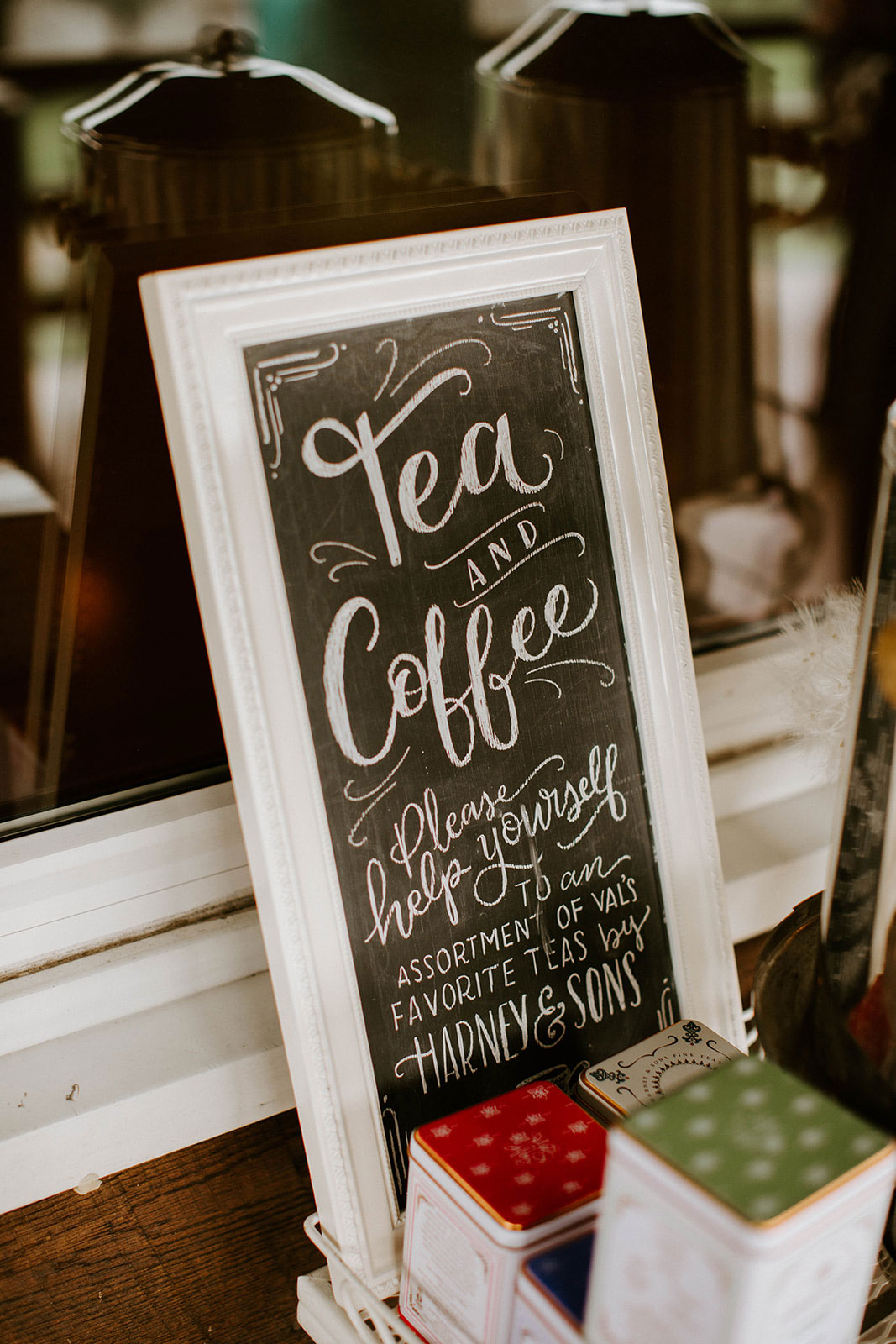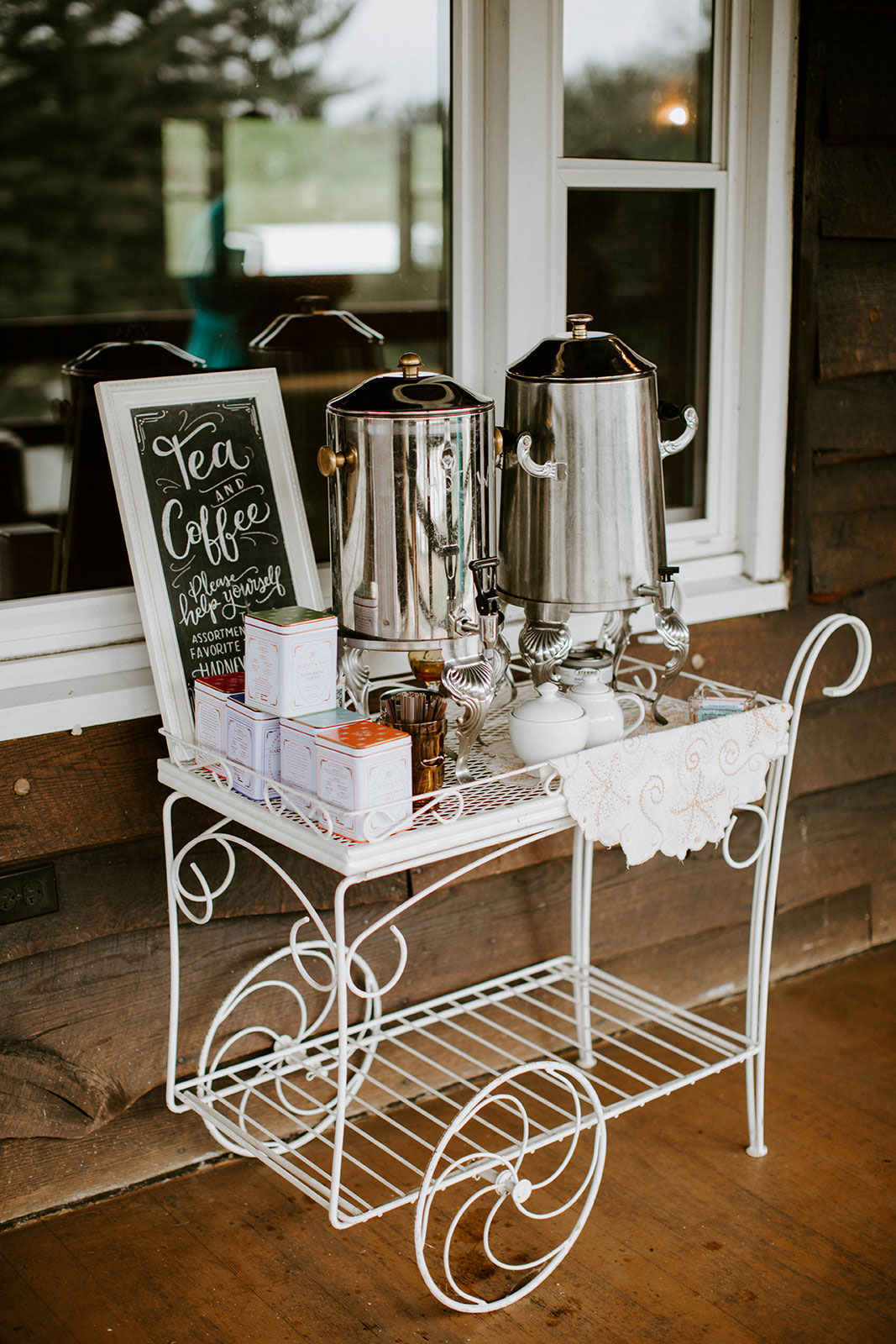 I even used one of their tea tins to create this little extra flower arrangement. (Vanilla Comoro has been a favorite throughout my pregnancy because it is decaf!)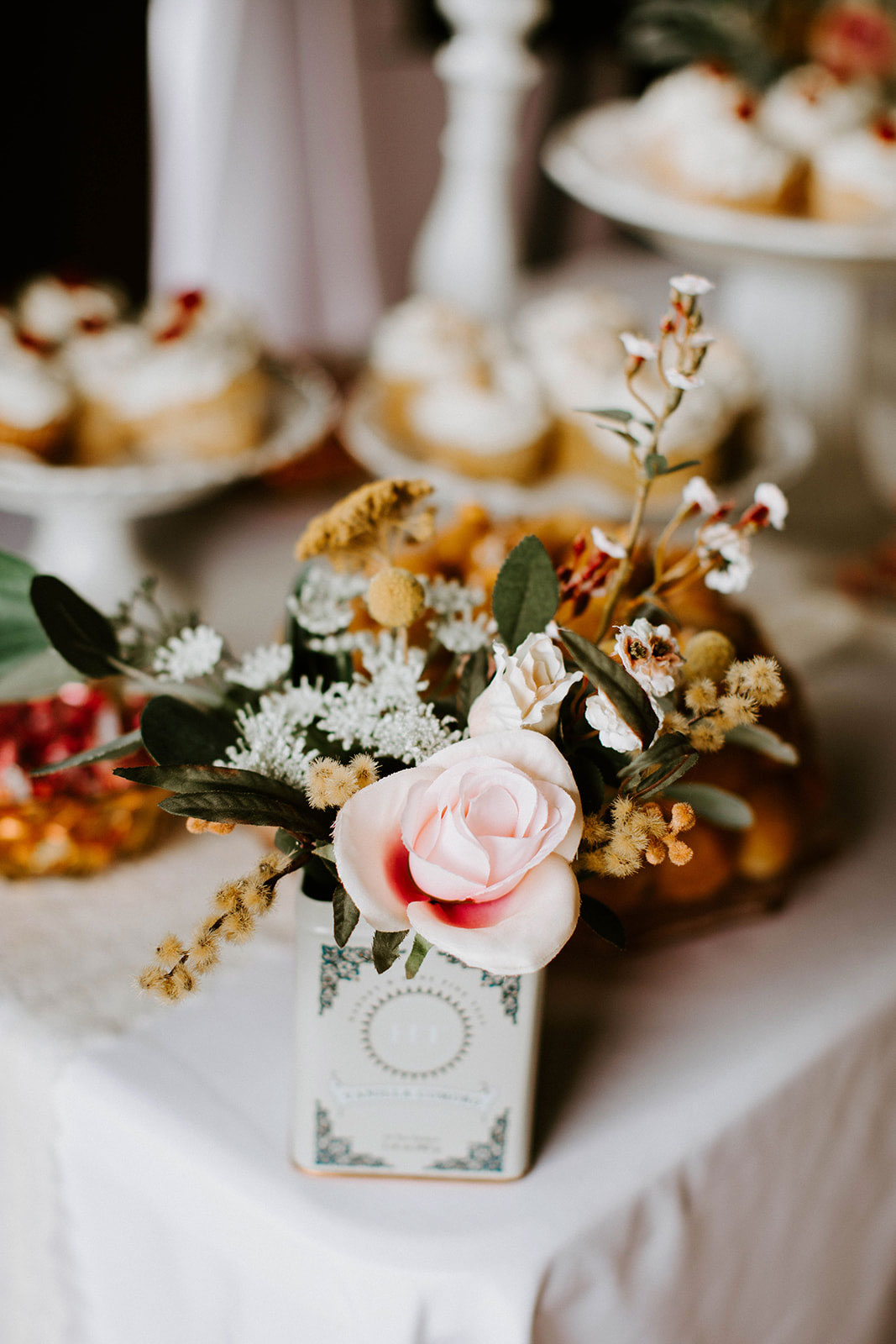 Everyone got to take home a little hexagon jar filled with honey! The tags closely resembled my invitation, which closely resembles this print!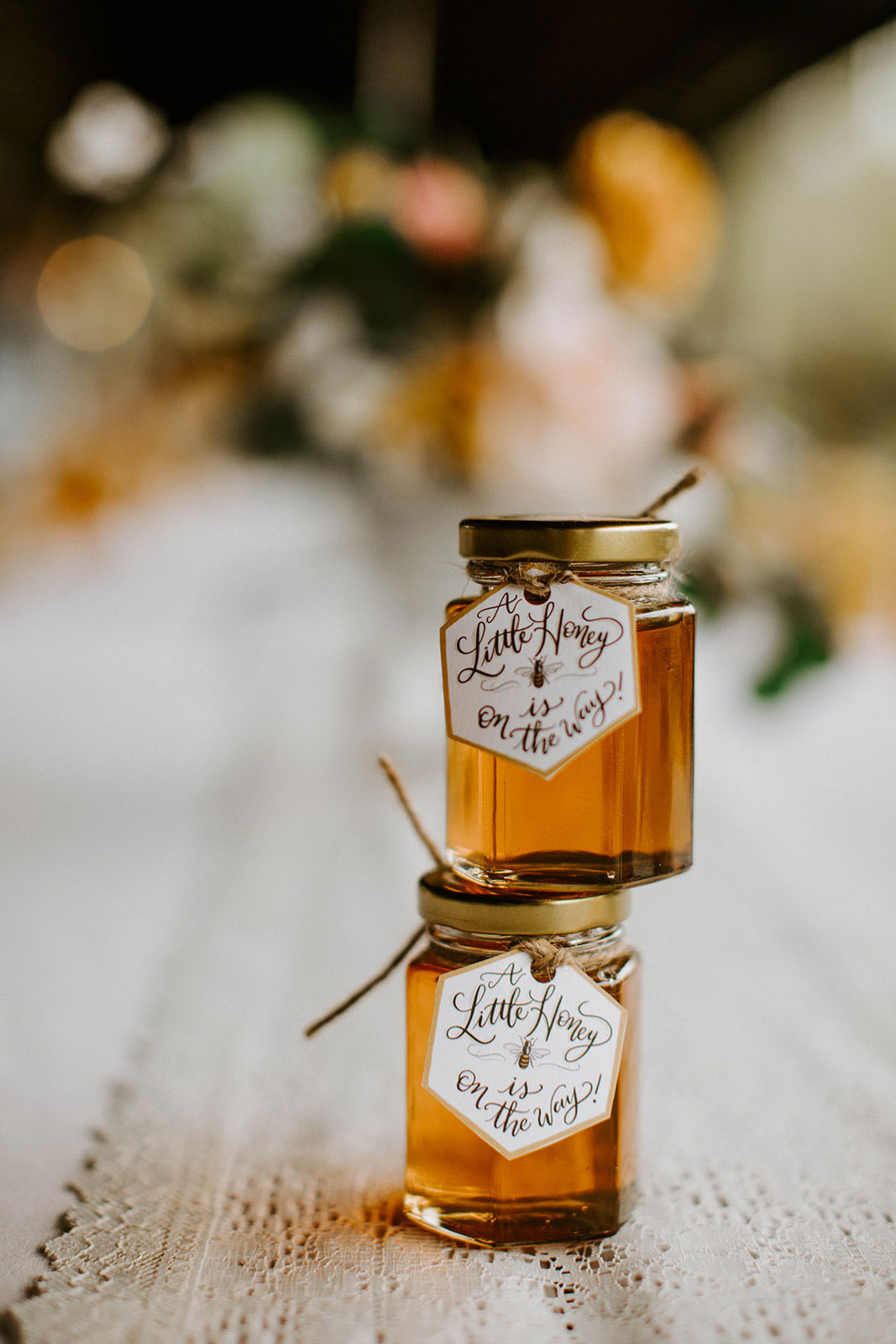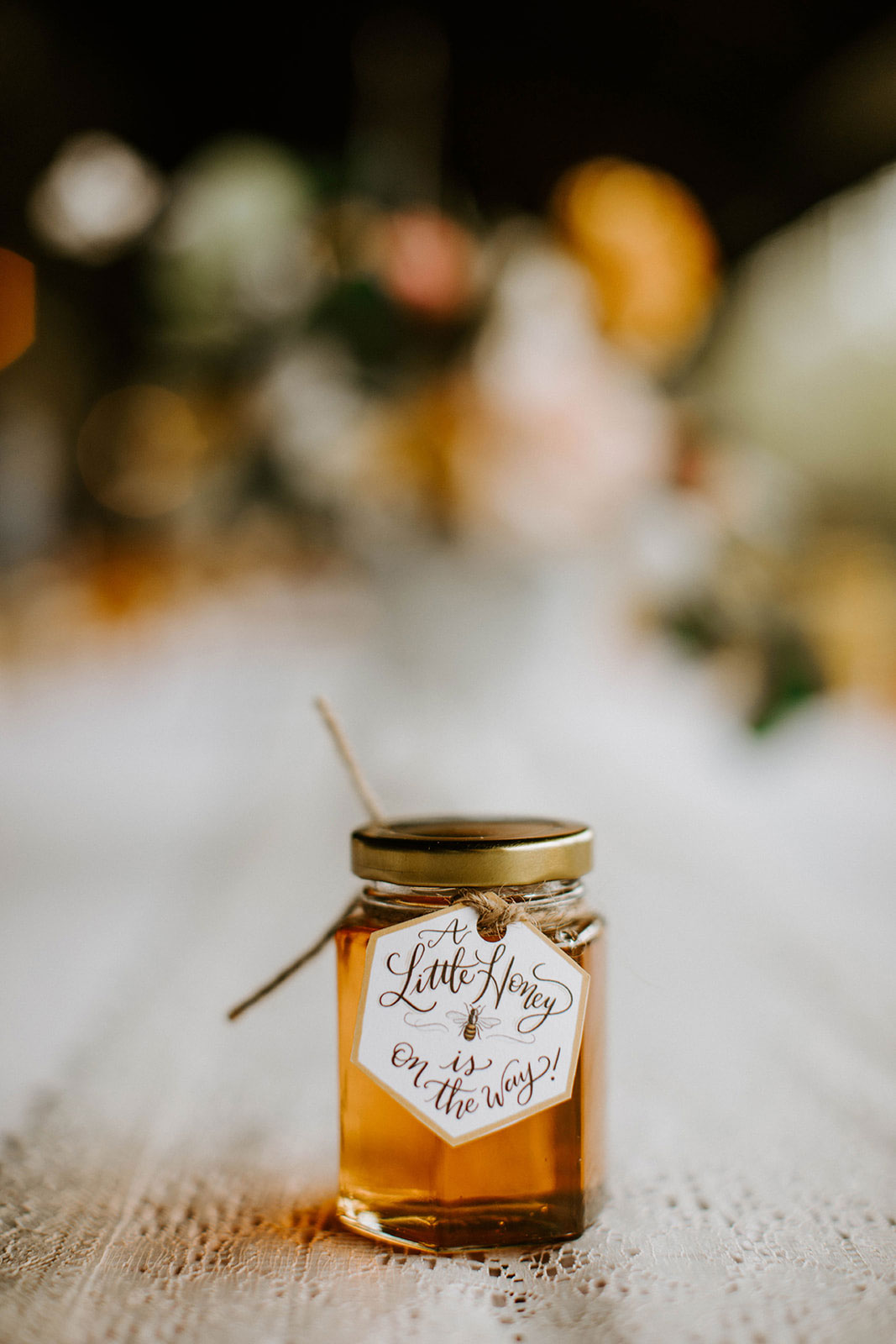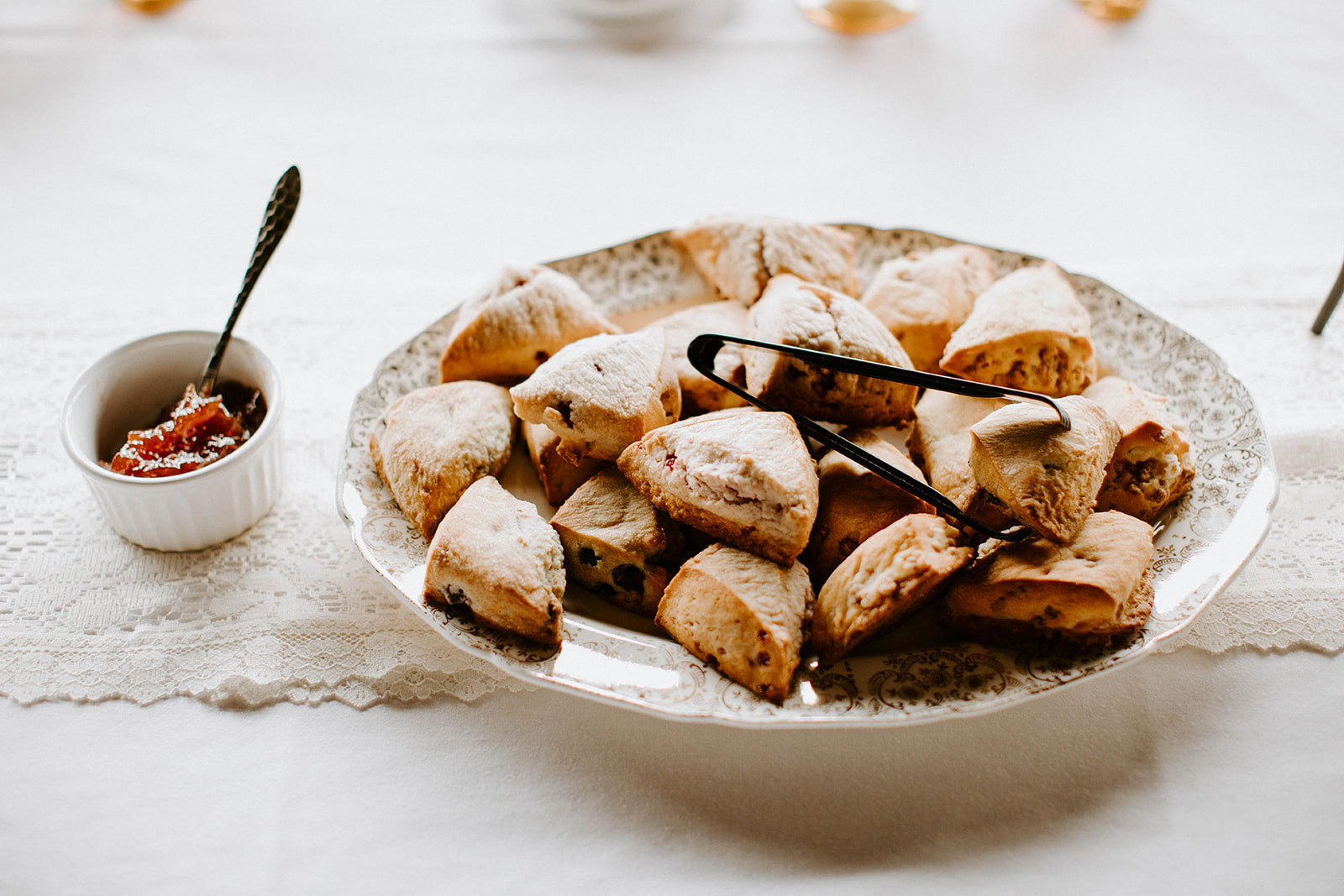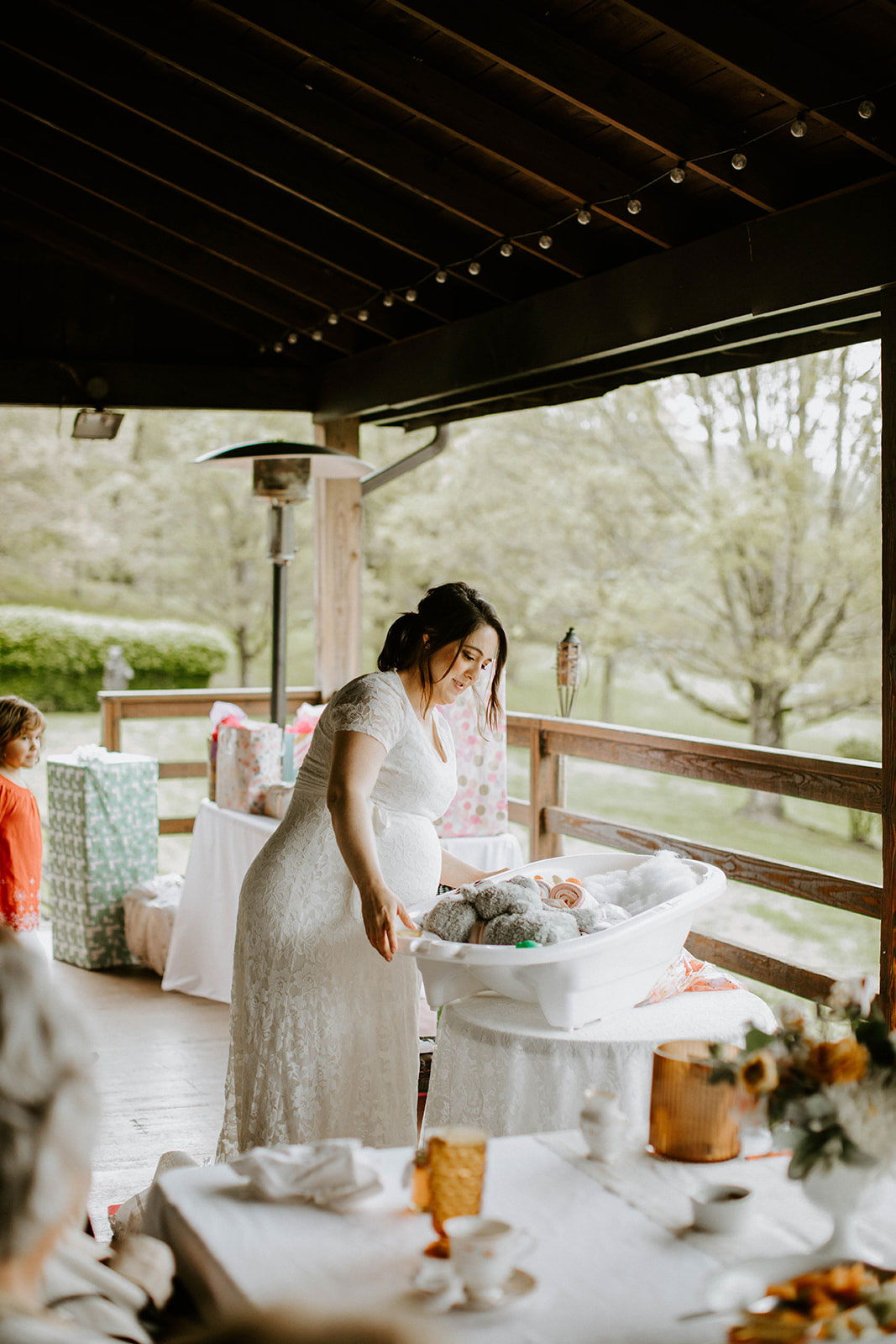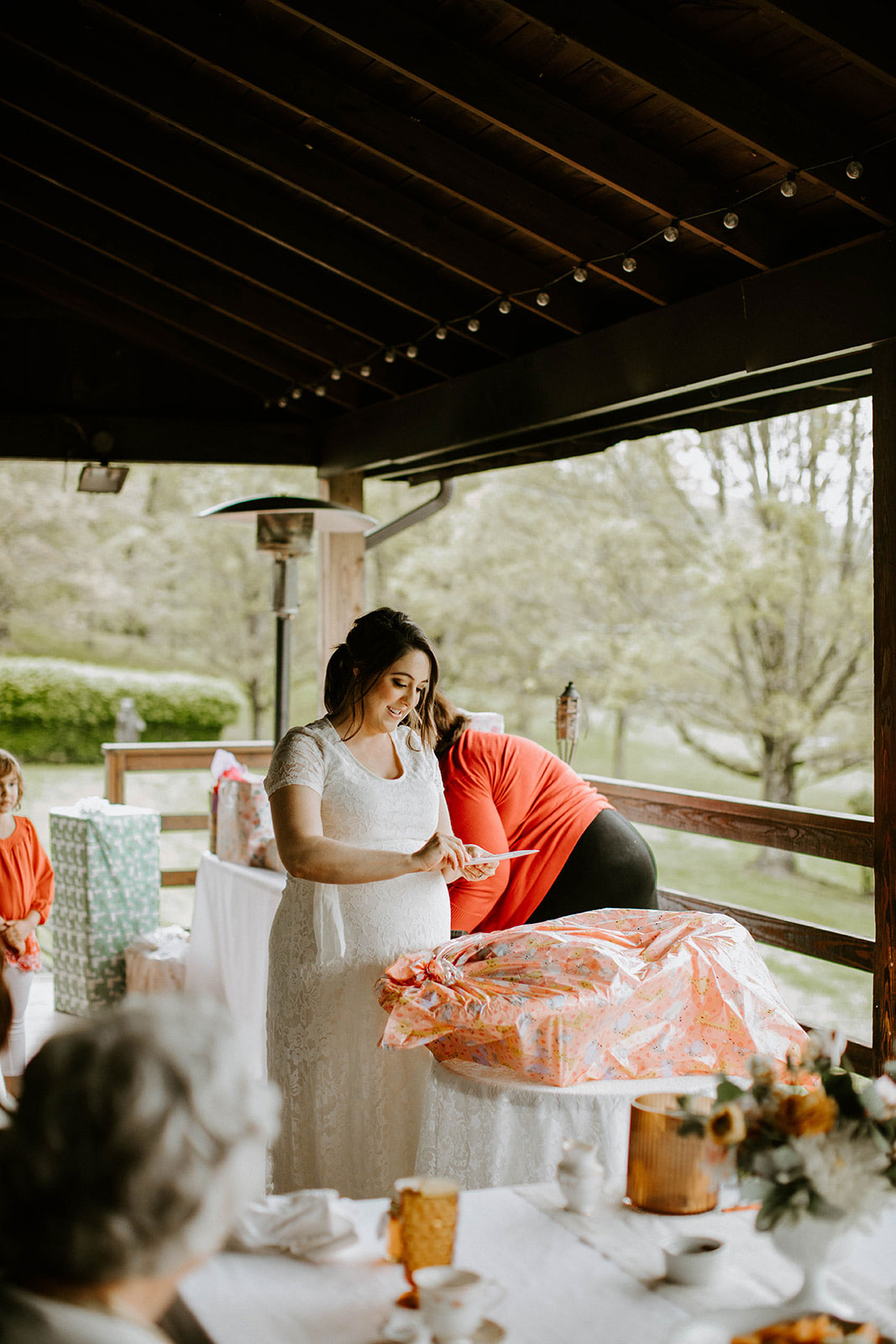 Instead of playing games, I made up these "wishes for Baby McKeehan" cards. After everyone filled them out, we chose random cards to win the flower arrangements from the tables.
The two Grandma's got to pick their arrangements first though! 🙂
One last detail – my Mom made this adorable honeycomb backdrop! She cut each piece from foam core and spray painted them gold. She is amazing!!!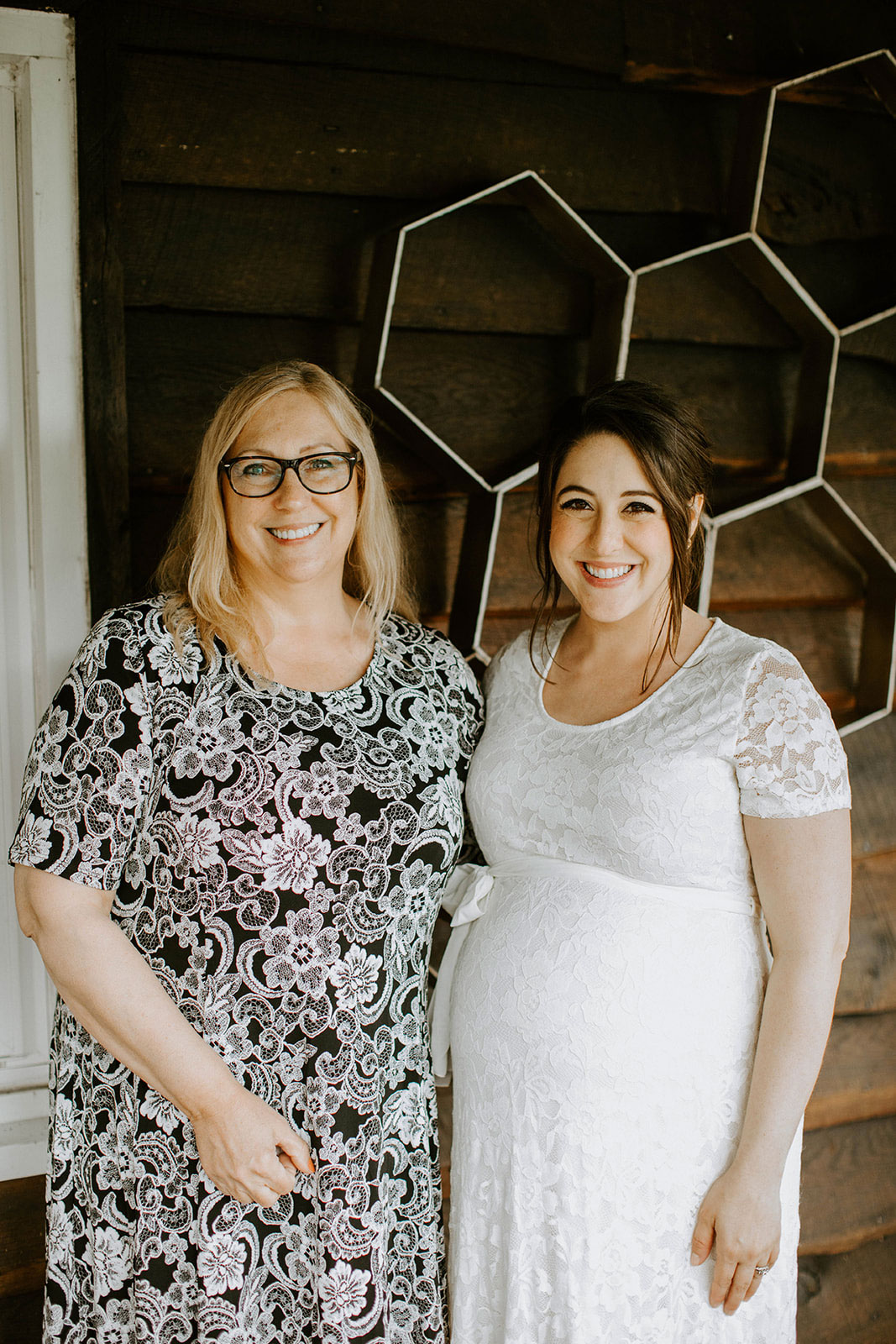 My sister flew in for the shower too!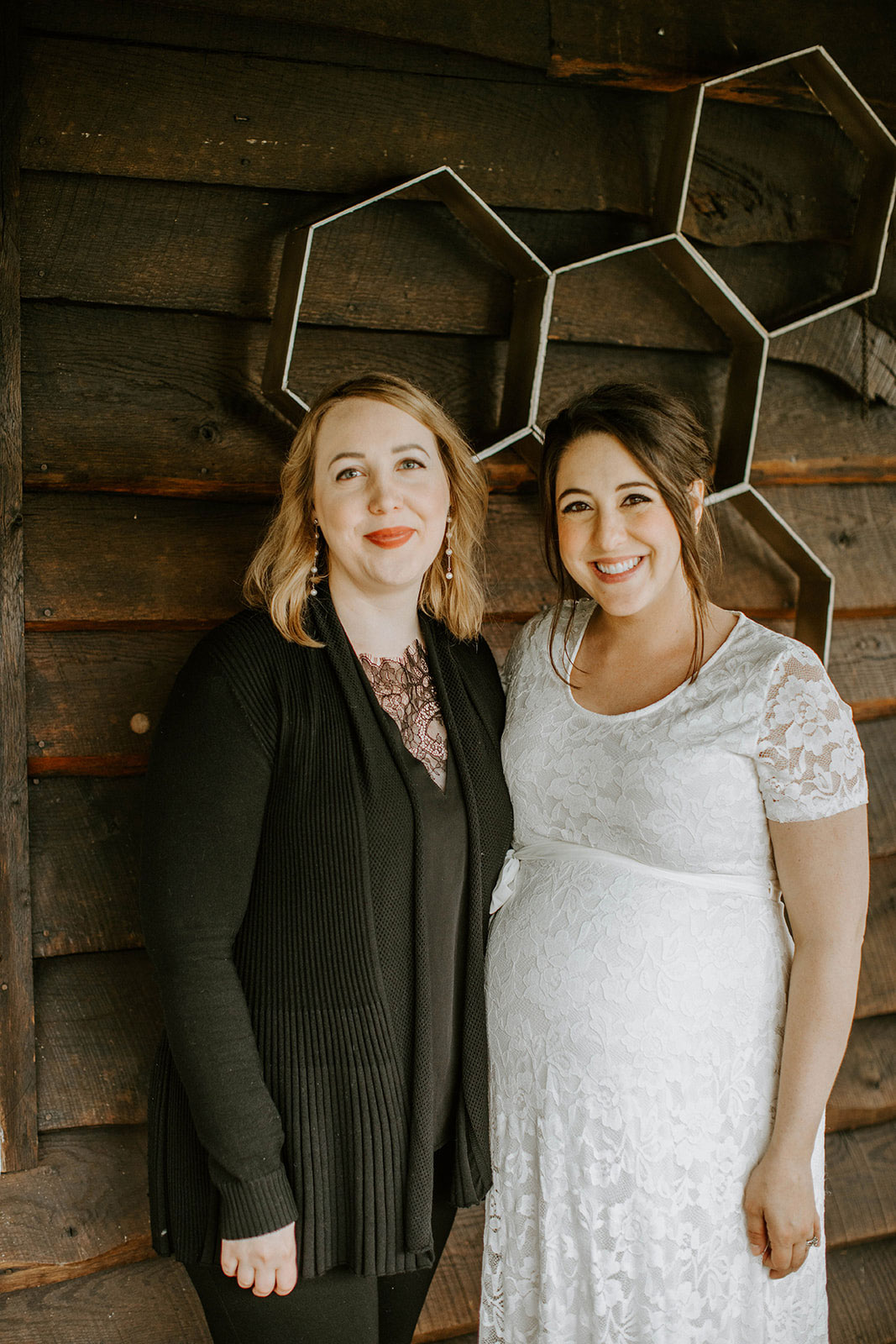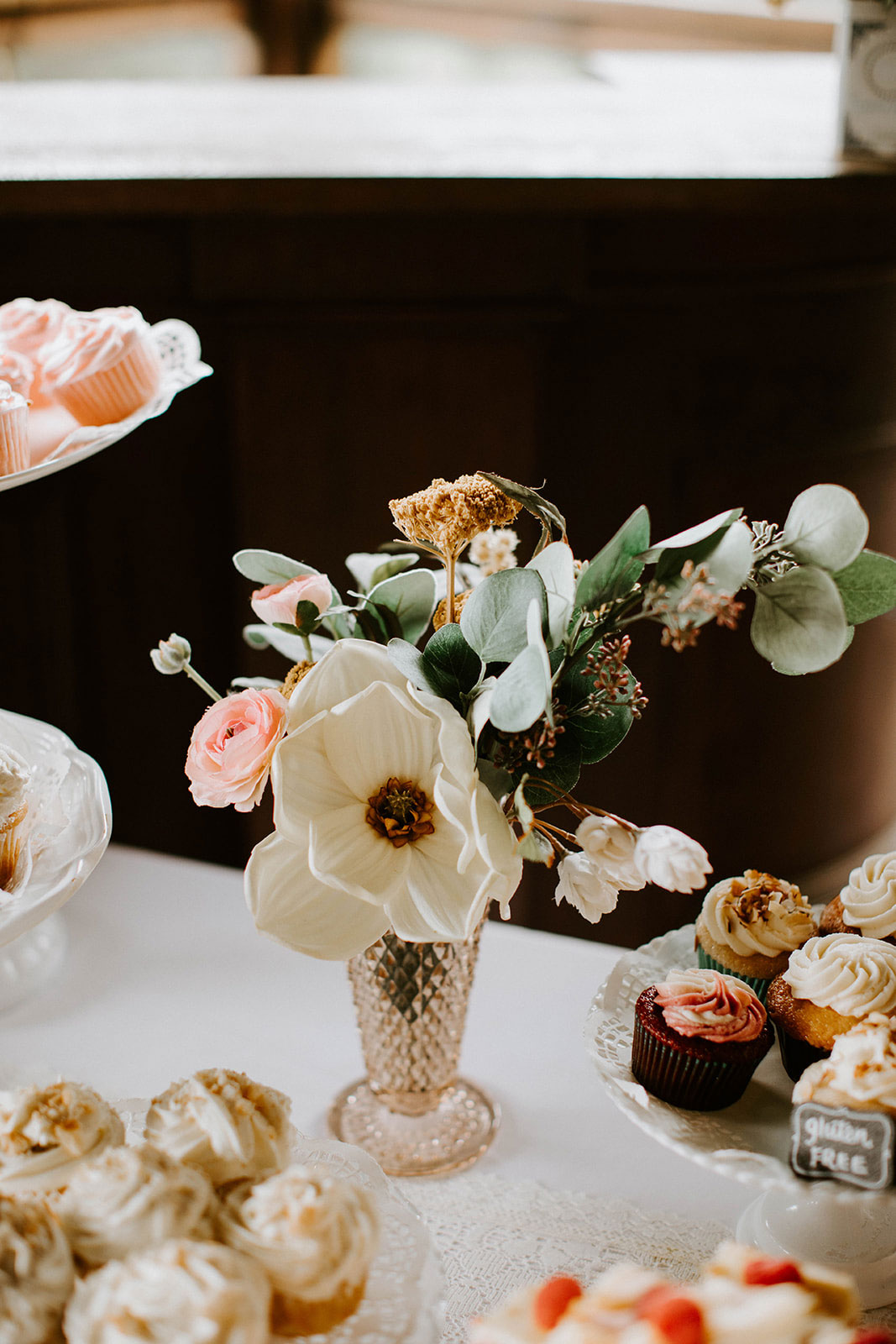 What an amazing day. I'm so happy to get to relive it through these beautiful photos from my friend Lindsey Zern Photography. Thank you, Lindsey!
(And you could definitely tell I was inspired by the tea & honey theme in the midst of anticipating my baby shower with these prints we released earlier this Spring!)