It comes as no surprise, we're big fans of the handwritten letter around here and pretty papers make our hearts beat a little faster! So this year in honor of National Letter Writing Month…. we're excited to introduce L&V stationery sheets!
These designs will give a cute backdrop for your heartfelt sentiments!! They come in multiple styles and the best part is, they are a digital download! Once downloaded, you can print as many sheets as you'd like and always have a few on hand!
I absolutely love this blush monogram! (Just choose your letter at checkout.)
Because coffee & flowers is always a good idea…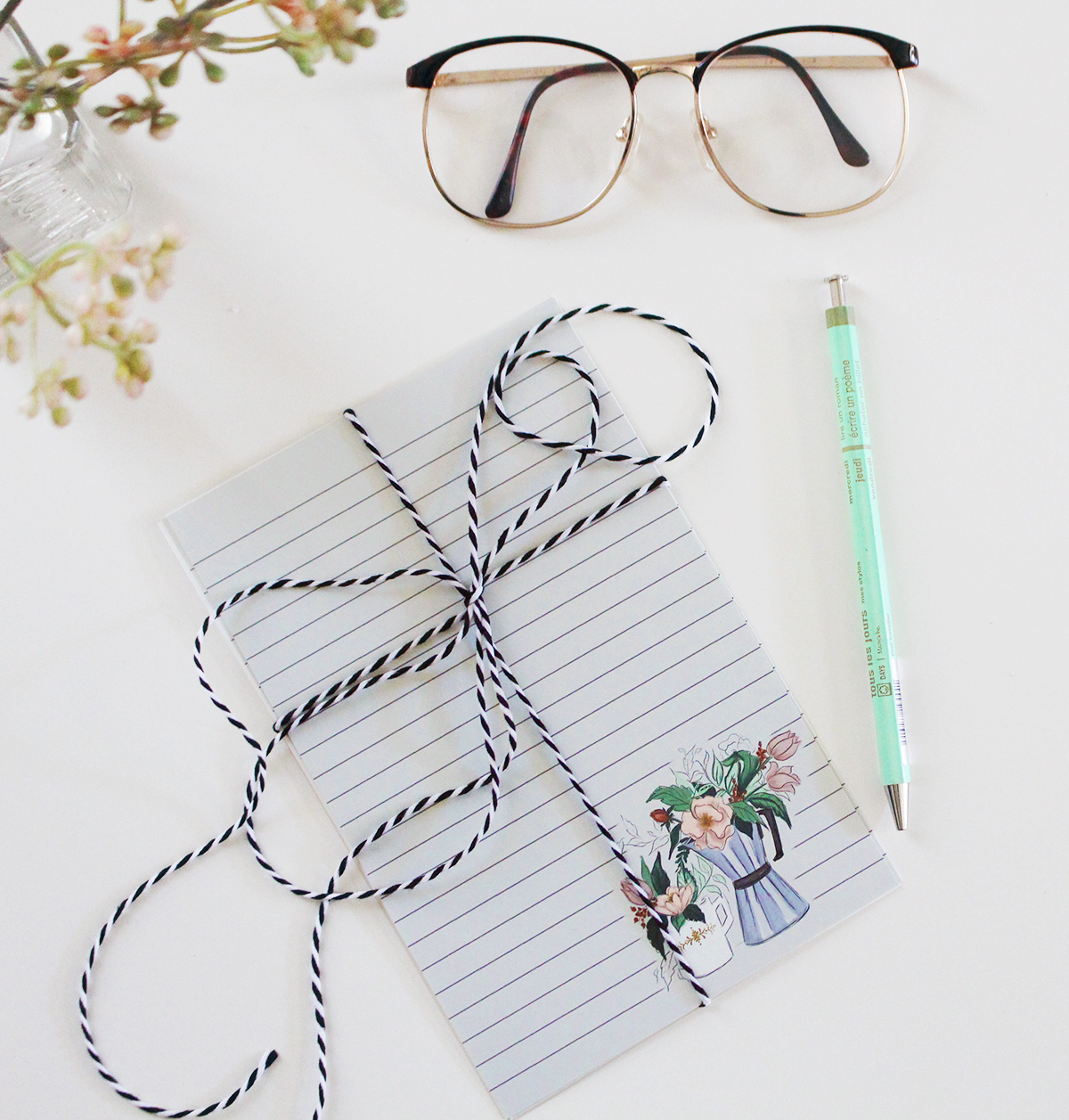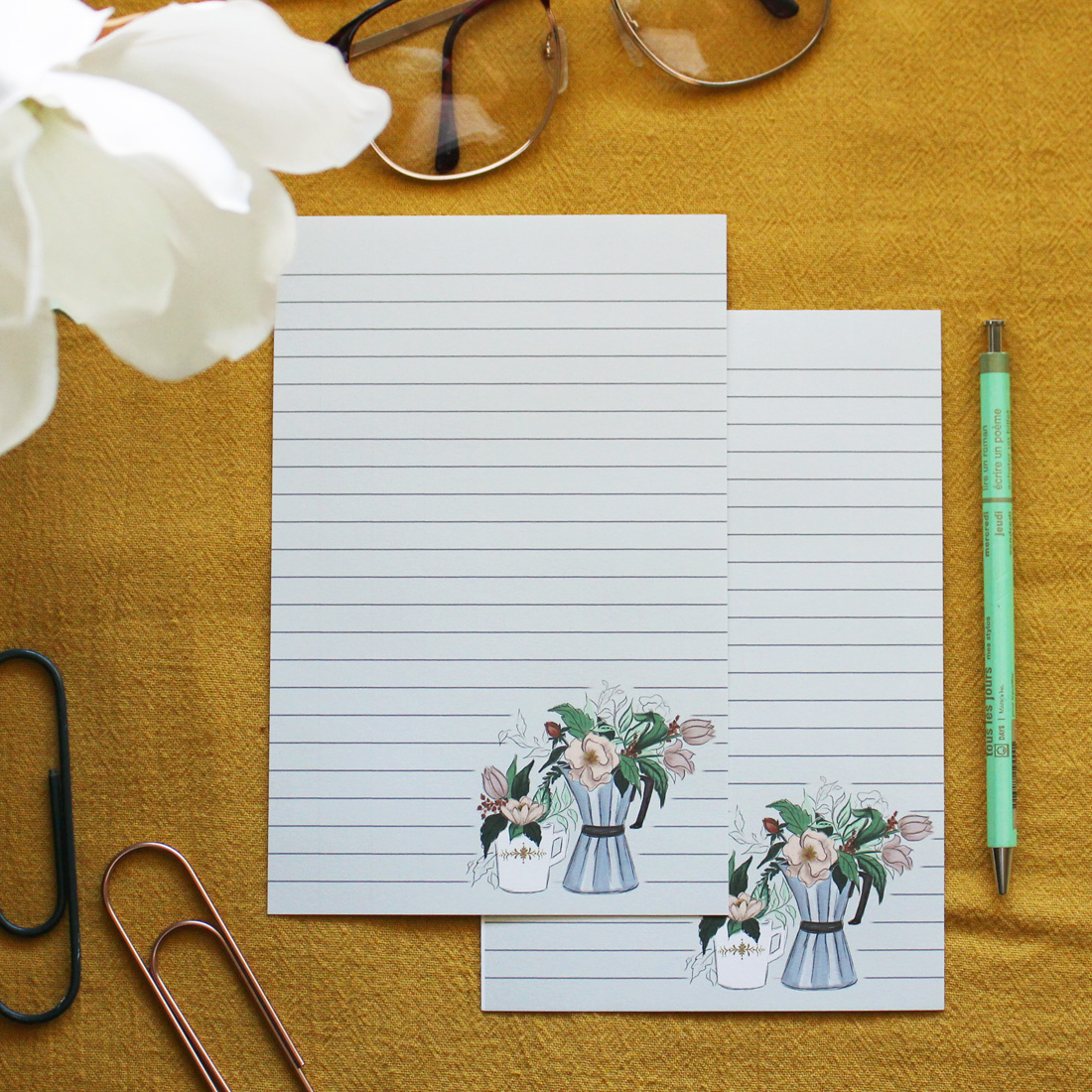 Another monogram option! These letters and flowers are derived from our Floral Alphabet print! 
These hand-drawn clementines are so cute for Spring & Summer letter sending!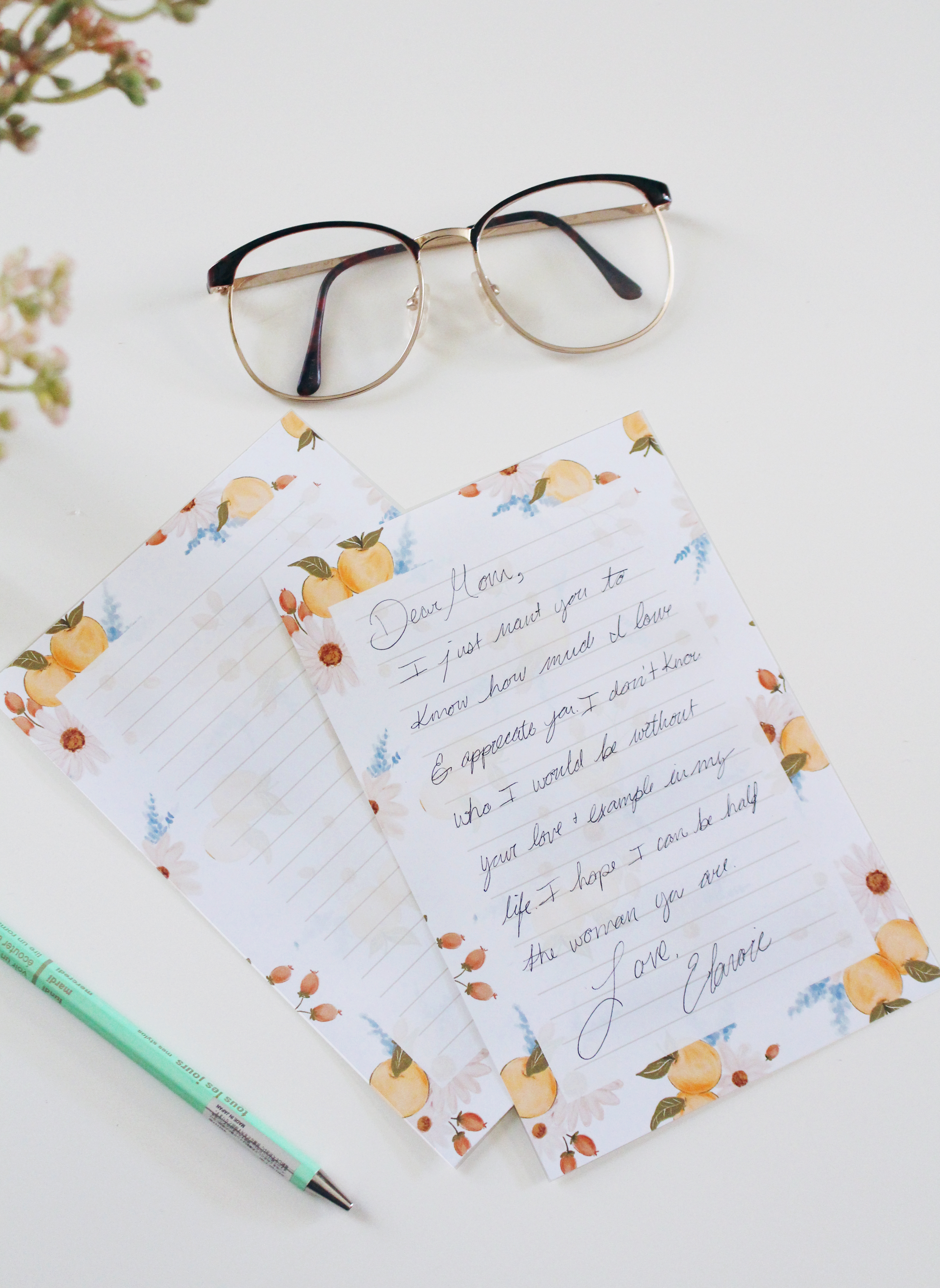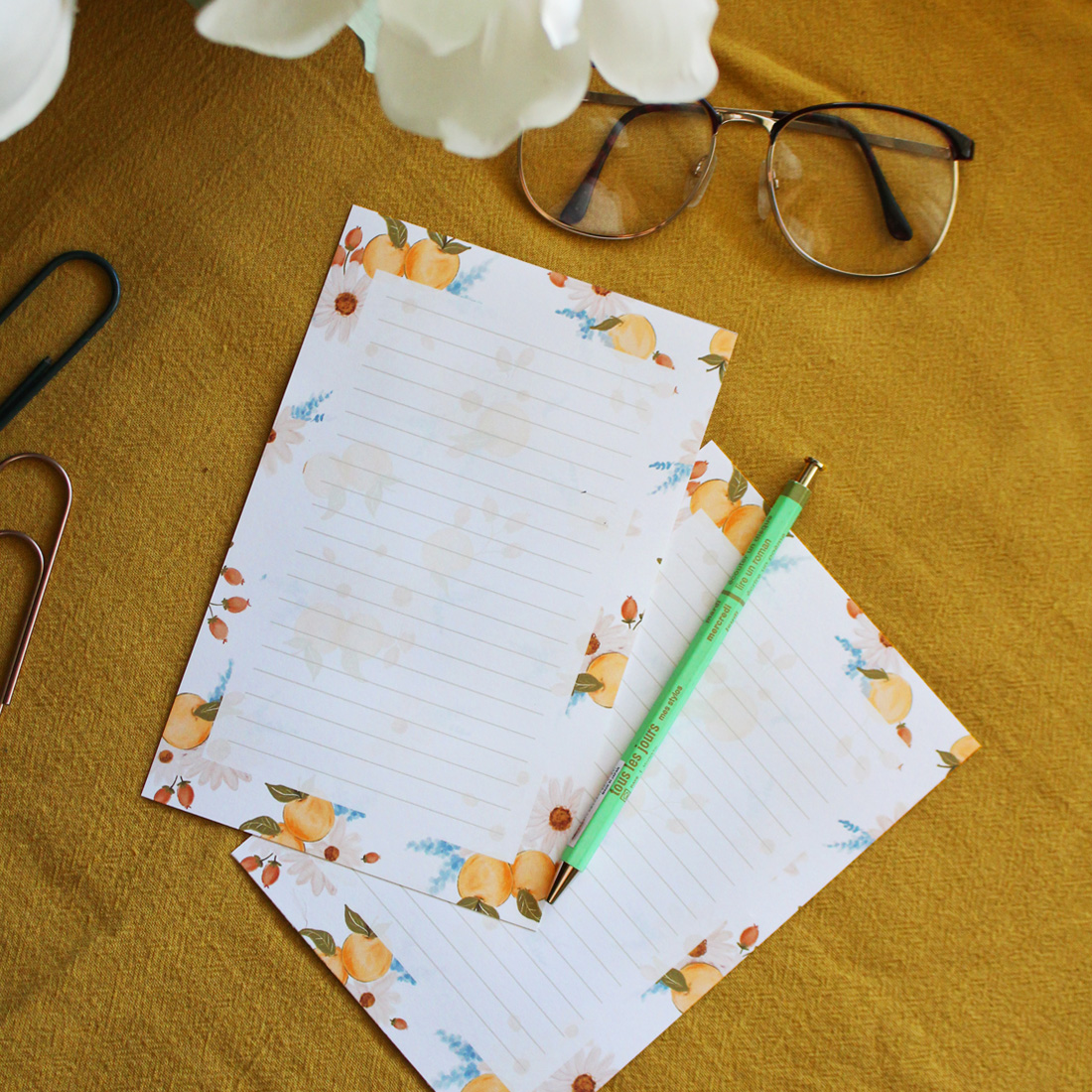 I also think stationery sheets make a cute, inexpensive DIY gift idea. Choose a monogram for a paper loving friend, print the sheets, cut out a stack, and tie with bakers twine. Include a cute pen with your set! Simple and fun!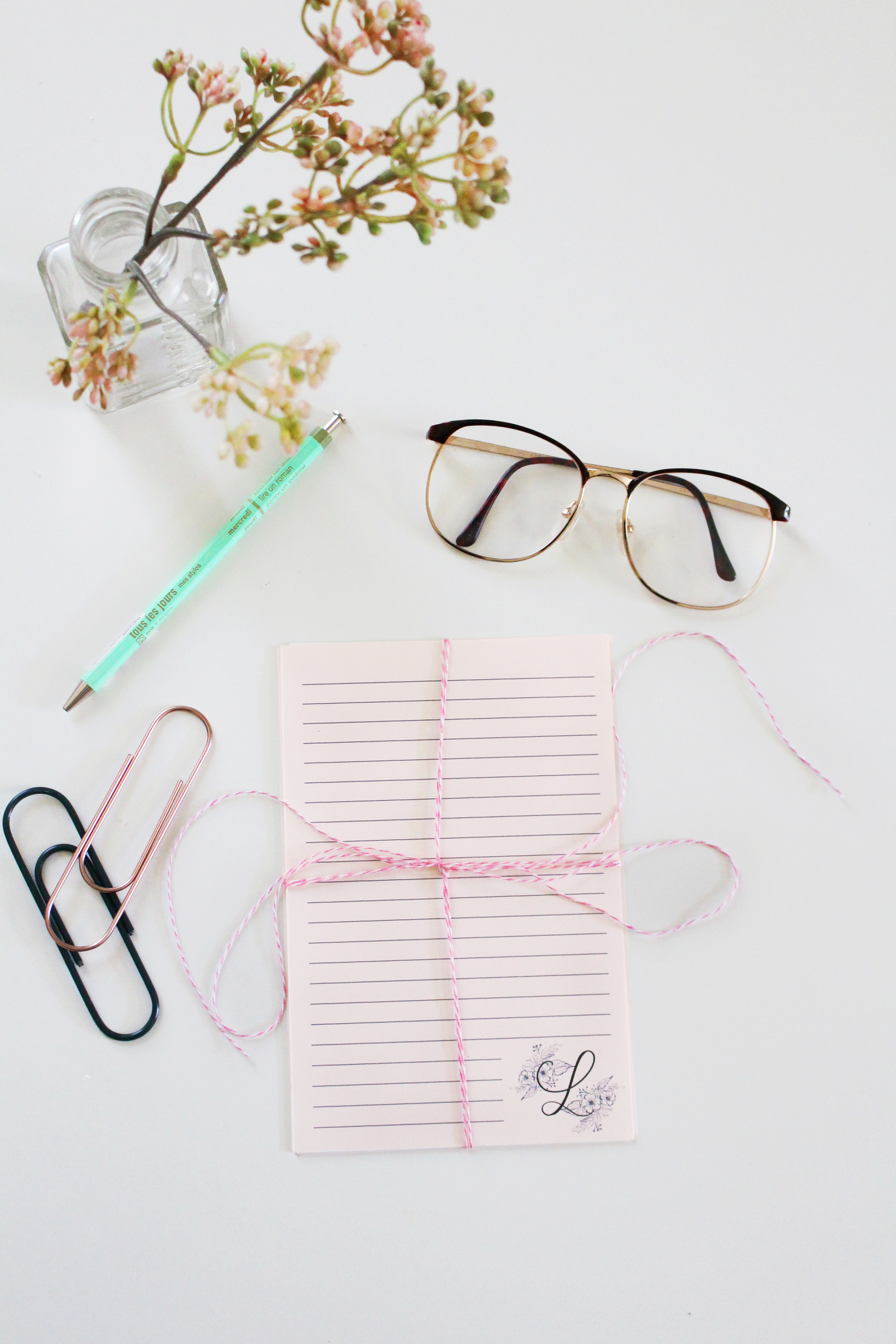 I hope you enjoy these sheets and everything we have planned for National Letter Writing Month this year! If you've been following along for a while, you'll know this month is very dear to me and the L&V team.
Be sure to check out these favorite letter writing posts:
5 Reasons Why We Should Send More Handwritten Letters
My Top 3 Tips for Writing More Letters
Bringing Back The Art of Snail Mail