November is here and we are full of "November Nostalgia" – our minds are drifting with of thoughts of baking with friends, sending holiday wishes and decorating with the family! In honor of this, our To Do list this month is all about slowing down and remembering to be thankful for every little moment.
Each month in addition to our monthly desktop download, we have another download for you – a monthly to-do list! Download the list, hang on your bulletin board, and check off the to-do's as you go through the month!
Fall is in full swing, but winter is on its way! November's list is designed to help make sure you carve out time to make someone's day and to revel in the simple things of the season! Download November's To-Do List HERE.
To help you check off these to-do's here's are a few ideas!
We don't think you need a specific reason to show gratitude to someone you love – hand-write a nice thank you card and make their day!
When it comes to recording recipes, you know we like to make them extra special! Check out this incredible page from our friend Kristen's Keepsake Kitchen Diary.
You don't need our help to snuggle up and watch a good Christmas movie!
Bringing an assortment of cookies to a party? Give the hostess the decorative tin you brought them in – or even reusable placemats to set them on.
Our favorite traditions are often the simplest. We've spread our love of pumpkin decor into November by making floral pumpkins for our porches.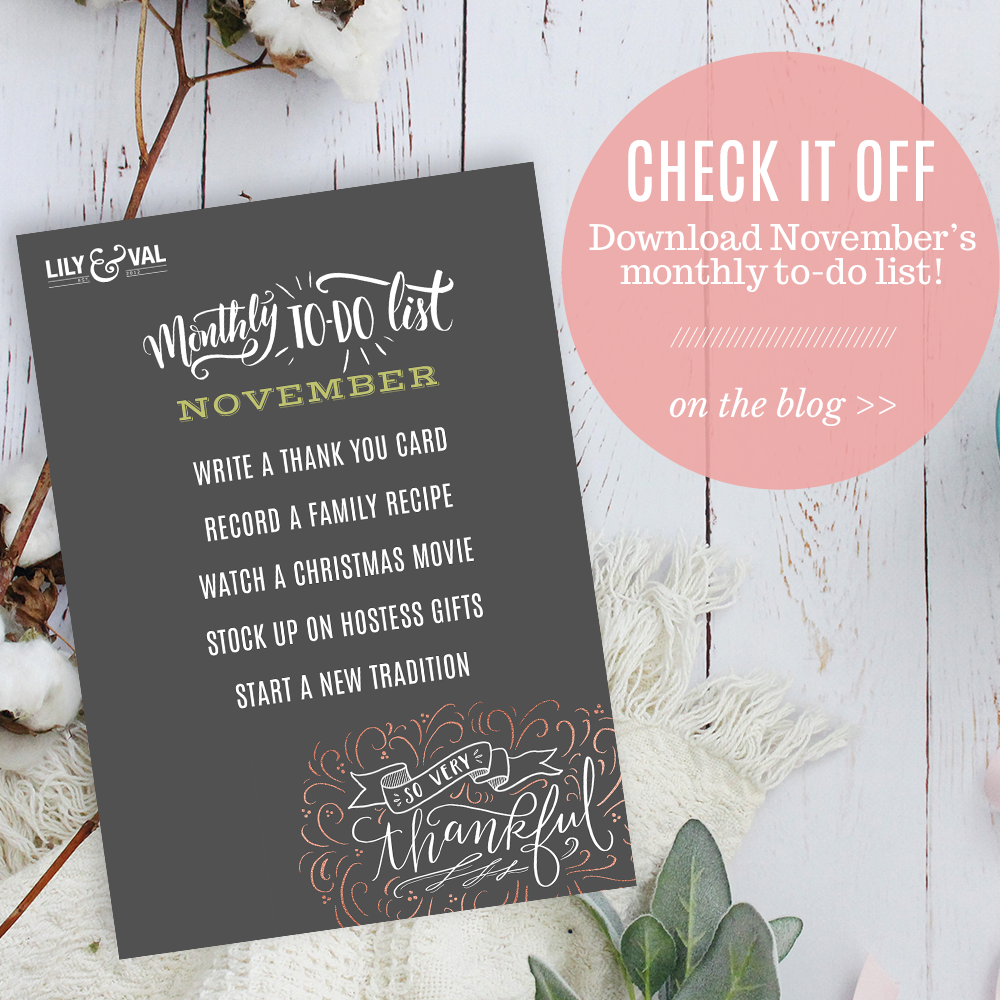 Have a great Nostalgic November, everyone!