To us, Pumpkin Spice Season is the best season and we can't think of a better way to celebrate than with a little pumpkin spice-themed happy mail idea! If you remember last year's September Happy Mail, we just had to repeat it! Not only is it the season of pumpkin everything, it's pumpkin spice latte time!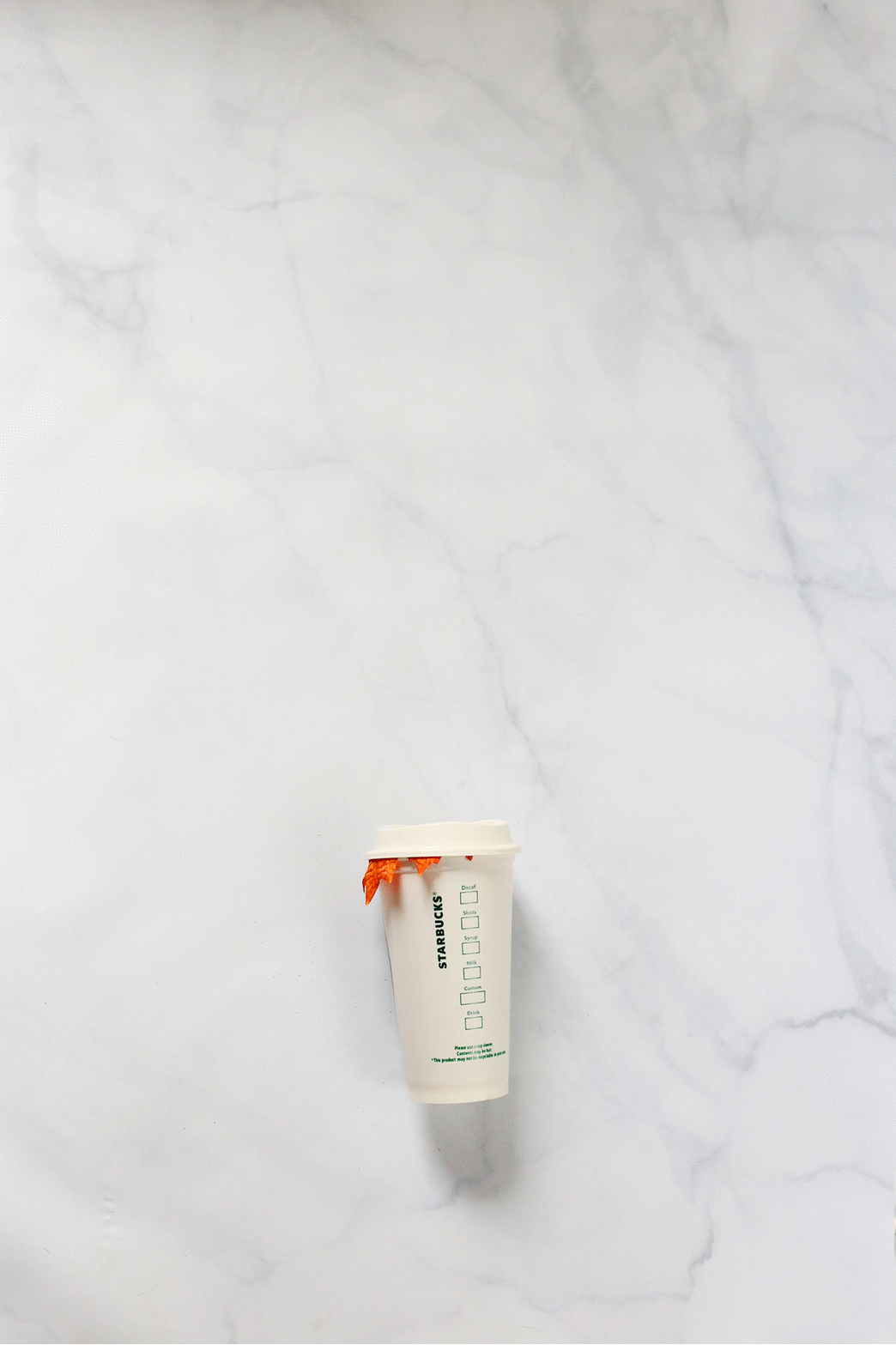 So many flavors make this season special: caramel apples, cranberry, cinnamon- but most of all- pumpkin spice.  Celebrate the unofficial drink of the season with this great happy mail idea and spread the fall love!
Try stuffing a mug or cup (like shown) with little pumpkins, seasonal candies and a Starbucks gift card. Wrap it all up in a box and send off to a pal!  It's a simple way to make someone else excited about Fall and drinking that first PSL!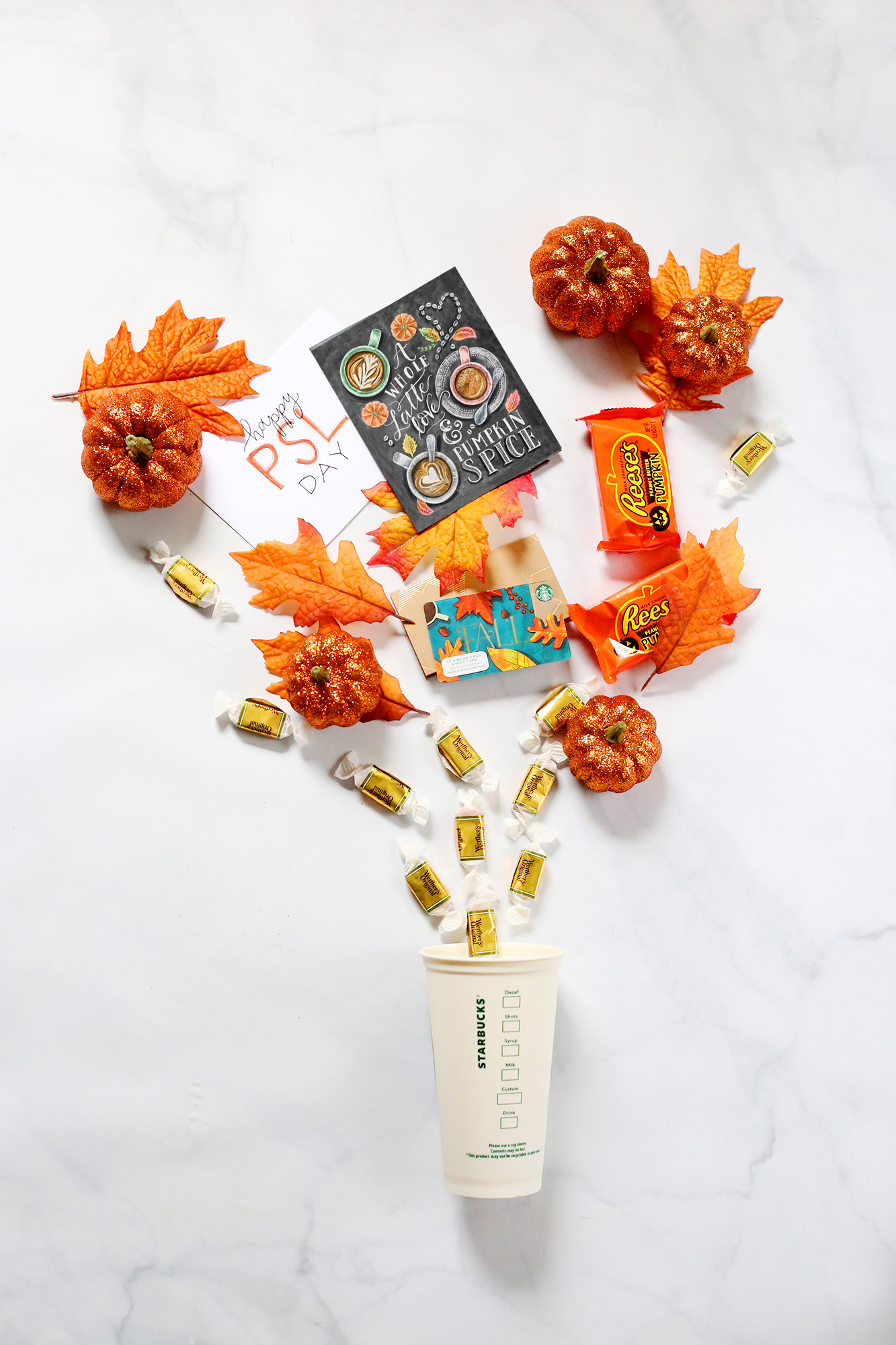 We filled our cup with a few things:
– Our "A Whole Latte Love & Pumpkin Spice" card
– Werther's Caramel Apple candies
– Faux leaves and glitter pumpkins
– A $5.00 Starbucks gift card
When you grab the gift card, just ask the barista for an empty cup!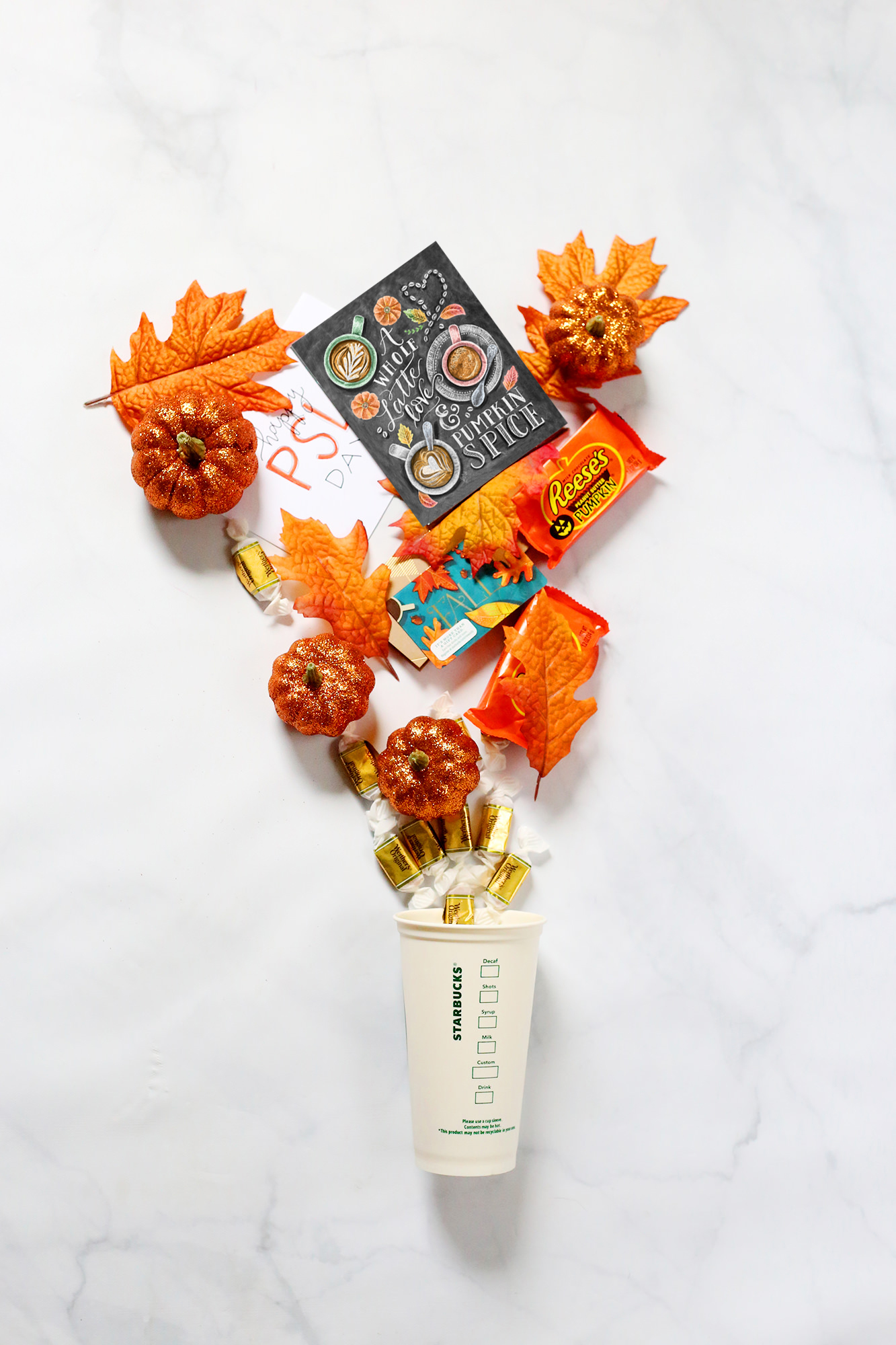 Happy mail like this- so simple and easy- can be a wonderful surprise in someone's mailbox!
We'll be sending this Happy Mail off to one lucky winner!  Check out our Happy Mail Instagram post to enter!
Photos courtesy of Jenny Poe