Let's get cozy, everyone! We've been advocates for hygge this year and we can't think of a better way to achieve that big sigh of contentment than to read a book about coziness while being cozy yourself. So grab a fluffy blanket – or pet! – brew a nice cup of tea, and settle in for our review of The Year of Cozy by Adrianna Adarme.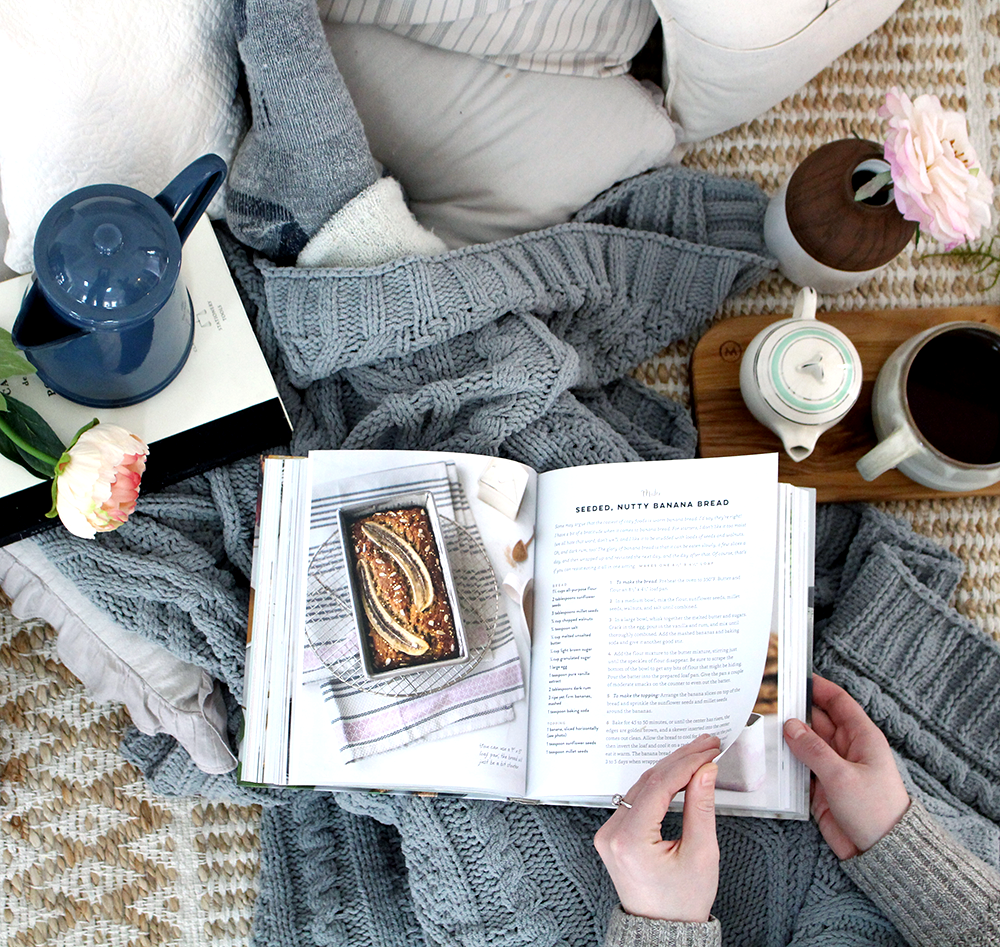 First of all – why this & not Pinterest?
Let's face it, you can find nearly anything on Pinterest – but that's also part of the problem. We've seen the Pinterest fails. We've experienced the broken promises of cure-all concoctions. Most frequently, we've all been the victim of click bait. With the magnitude of information available, sorting through worthwhile pins can be a task – on the flip side, this book is a gold mine of interesting information from a lady we trust. Skip the pins and enjoy physically flipping through an actual book of satisfying inspiration!
Initial Impressions
The first thing we noticed about this book is that it's relevant all year round – the sections are organized by season and the chapters by month. Confession, I read through the whole thing with no regard for timeline because I enjoyed the content so much! Each chapter includes an array of impressive recipes, doable DIY's, and insightful general tips for surviving & thriving throughout the year.
DIY's
Adrianna offers a wealth of DIY ideas that will also help you save money! She isn't shy about recommending the "cheap but great" version of different products. We particularly enjoyed her candle-making project to supplement our expensive candle-burning habit.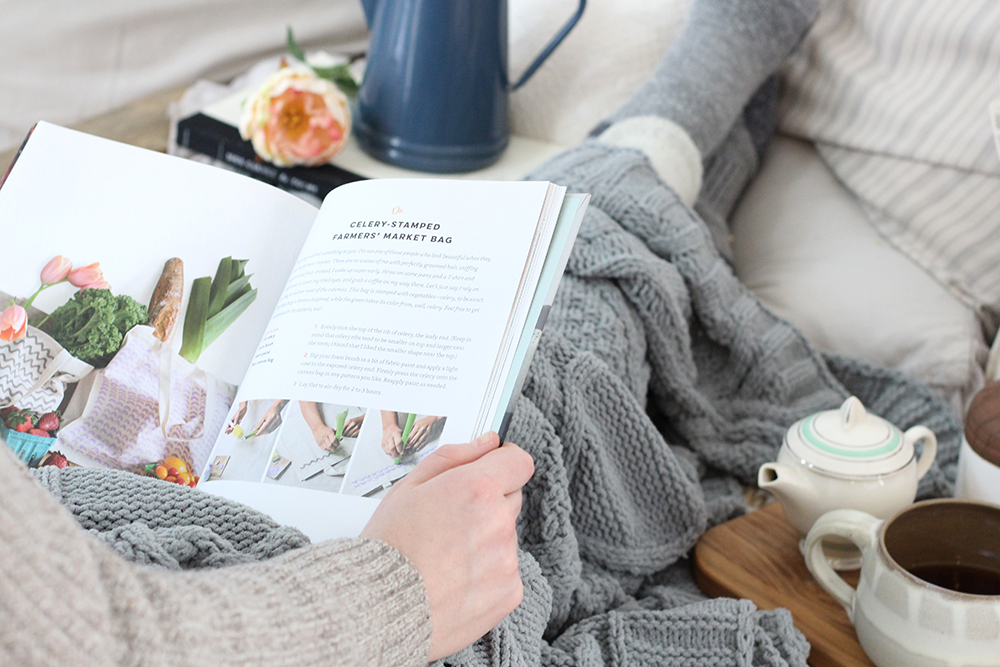 Recipes
Your friends will think of you as fancy after presenting them with the difficult-looking delights that Adrianna guides you through creating. Her instructions are clear and concise with pictures we want to try and eat! She realizes that not everyone has a whole day to burn on projects and includes quality shortcut ideas. We can't wait to show up at a friends door with handmade flavored butters (the effort) and a roll of freshly baked grocery-store bread (the shortcut).
Tips
From taking the time to write your current friends a snail mail note to learning how to make new friends as an adult, we delight in A Year of Cozy's follow-through suggestions for the simple and the complex.
A fun and useful read, A Year of Cozy has us in a very hygge attitude. We can't wait to begin more projects from its pages! Questions about the book? Let us know in the comments!
*Disclaimer: these are the opinions of the Lily & Val team. We were not paid or asked to endorse A Year of Cozy in any way….we just like it a ton. 🙂