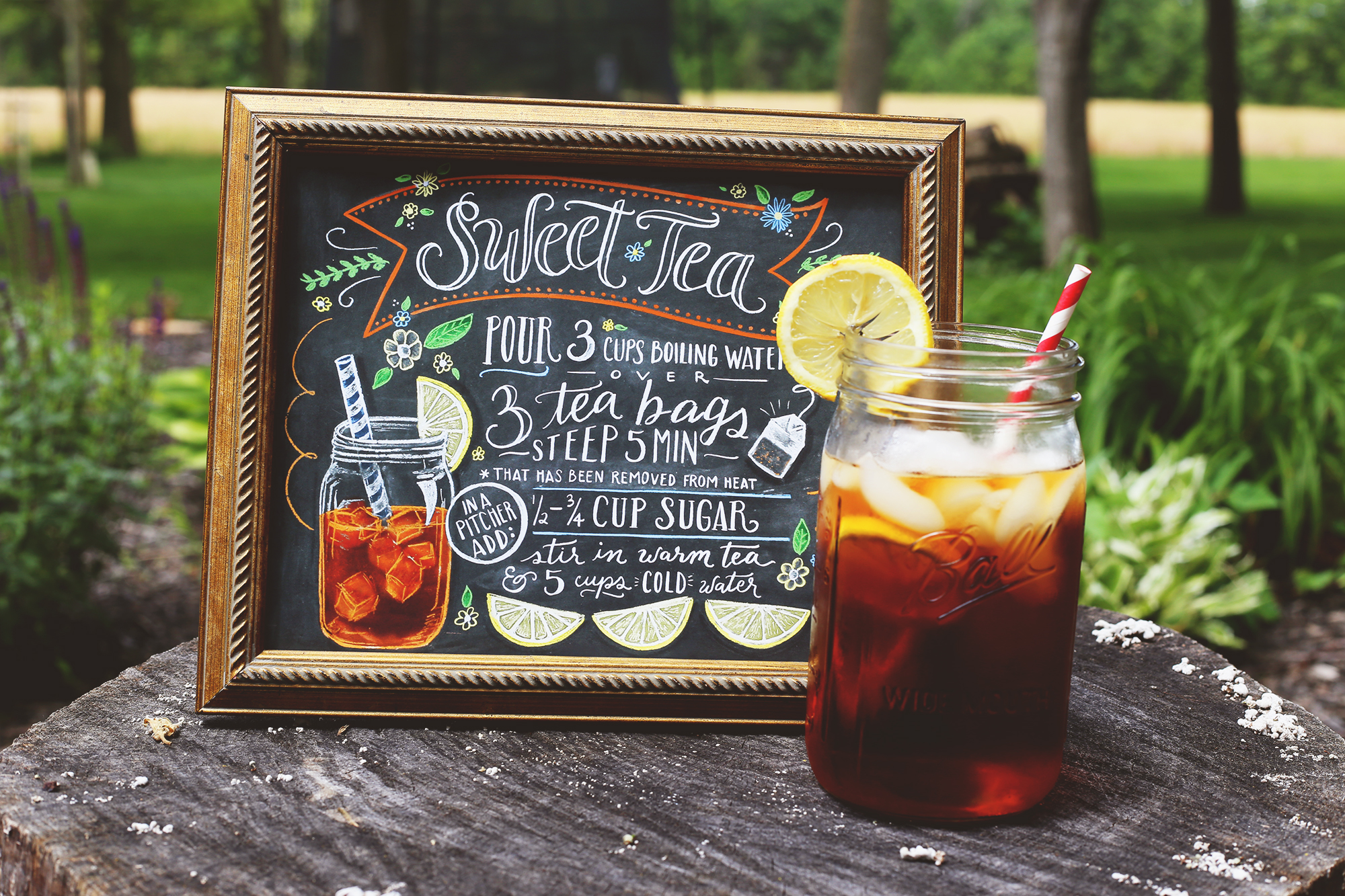 We know that the classic sweet tea recipe is beloved among many during the warm days of summer, but we thought it would be fun to try a few new ways to sweeten up a glass of iced tea this summer! Tea syrups are easy to make and you can infuse them with endless flavors! We chose 3 (lavender, raspberry, and apricot) and loved each one!
Flavored syrups are great because they easily dissolve into iced tea and you could keep them on hand for sweetening other beverages or cocktails!
To make Sweet Tea Syrup:
First, start with a simple syrup:
1 part water
1 part granulated sugar
Measure one cup of water and one cup of sugar and stir in a saucepan over medium/high heat.
Then, add your flavor:
Once the sugar starts dissolving and the syrup starts simmering, add your desired fruit/herb infusion. We used approximately a cup, but you can adjust this based on how strong a flavor you would like the syrup to have. Keep an eye on the syrup simmering, stirring every couple minutes.  After 3-5 minutes, remove from heat and let cool (the flavor will continue to infuse and become stronger as it cools). Pour through a strainer to remove the fruit or herbs.  Store in an airtight container, like a mason jar. They will last approximately 1-2 weeks in the fridge.
For subtle flavor: Lavender
I will admit, I was very curious to find out what this lavender syrup would taste like in tea.  I worried it would be too strong, too floral- but it ended up being so delicious!  The aroma of the tea was soft and  I enjoyed the taste because it was truly light and refreshing!  I think this is such a unique way to serve sweet tea- and very elegant!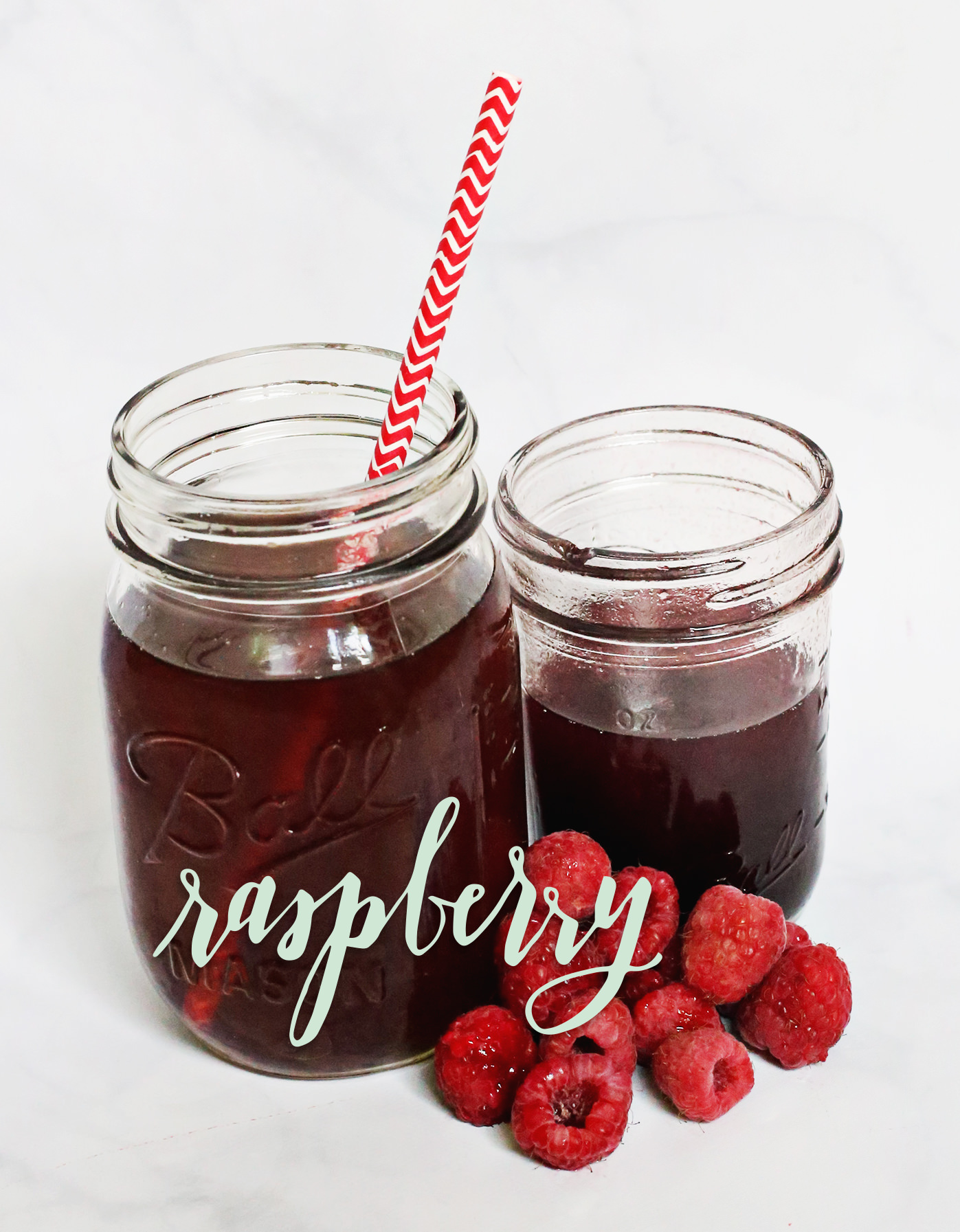 For fruity flavor: Raspberry
Adding the raspberry syrup to the unsweetened tea was probably my favorite combination!  It wasn't too sweet and had just the right amount of tartness that reminded me of raspberry lemonade.  A perfect syrup for summertime sipping!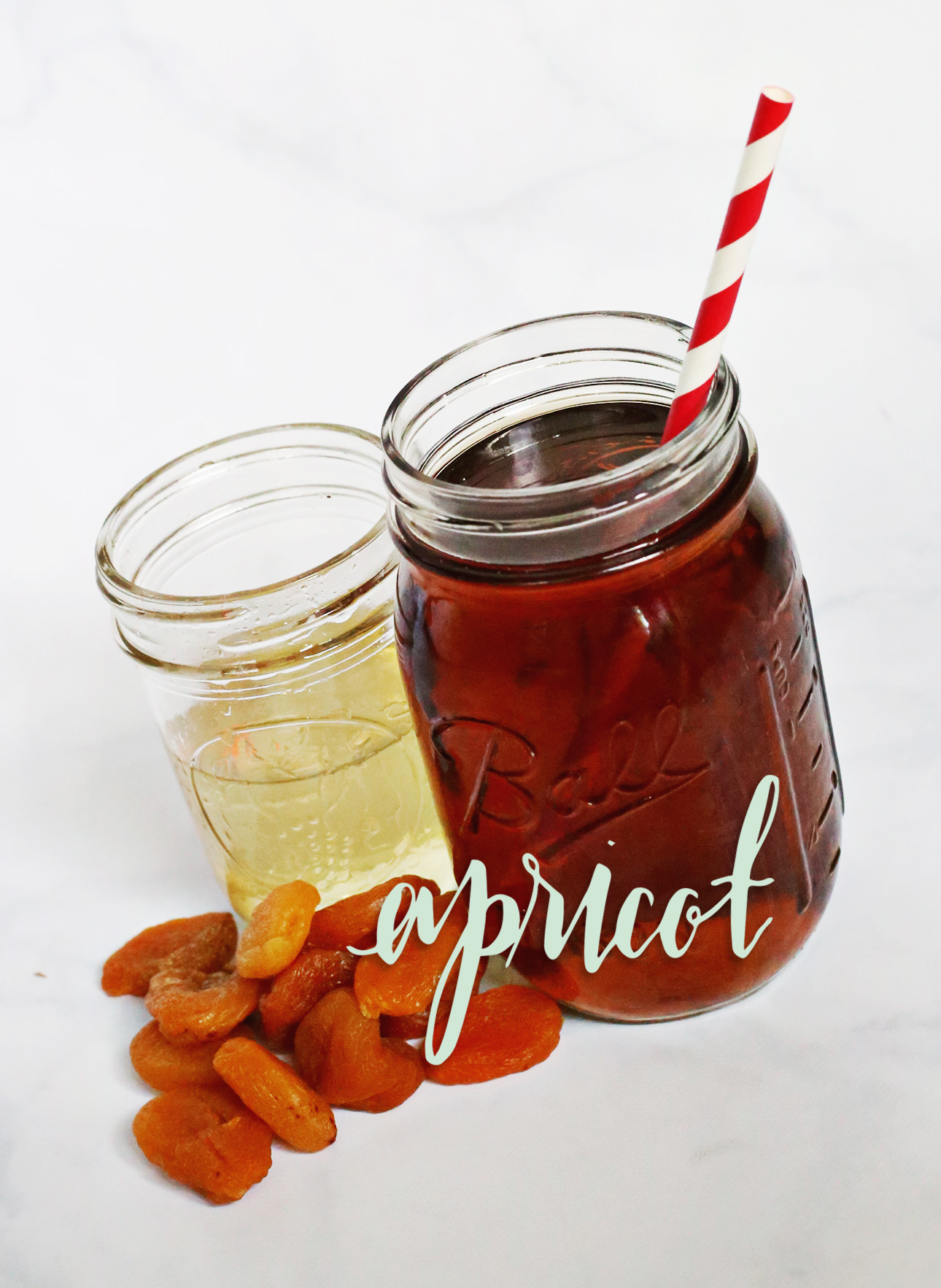 For something unique: Dried Apricots
Sounds interesting, doesn't it?  Don't be intimidated- this syrup is perfectly sweet and delicate in flavor.  Adding it to my glass of tea feels like a little spin on the classic sweet tea recipe.  Tip: chop up the dried apricots before adding to the simmering simple syrup for more flavor.
Some more combinations to try: thyme, citrus, mint, ginger, cinnamon sticks, rosemary. Have fun!