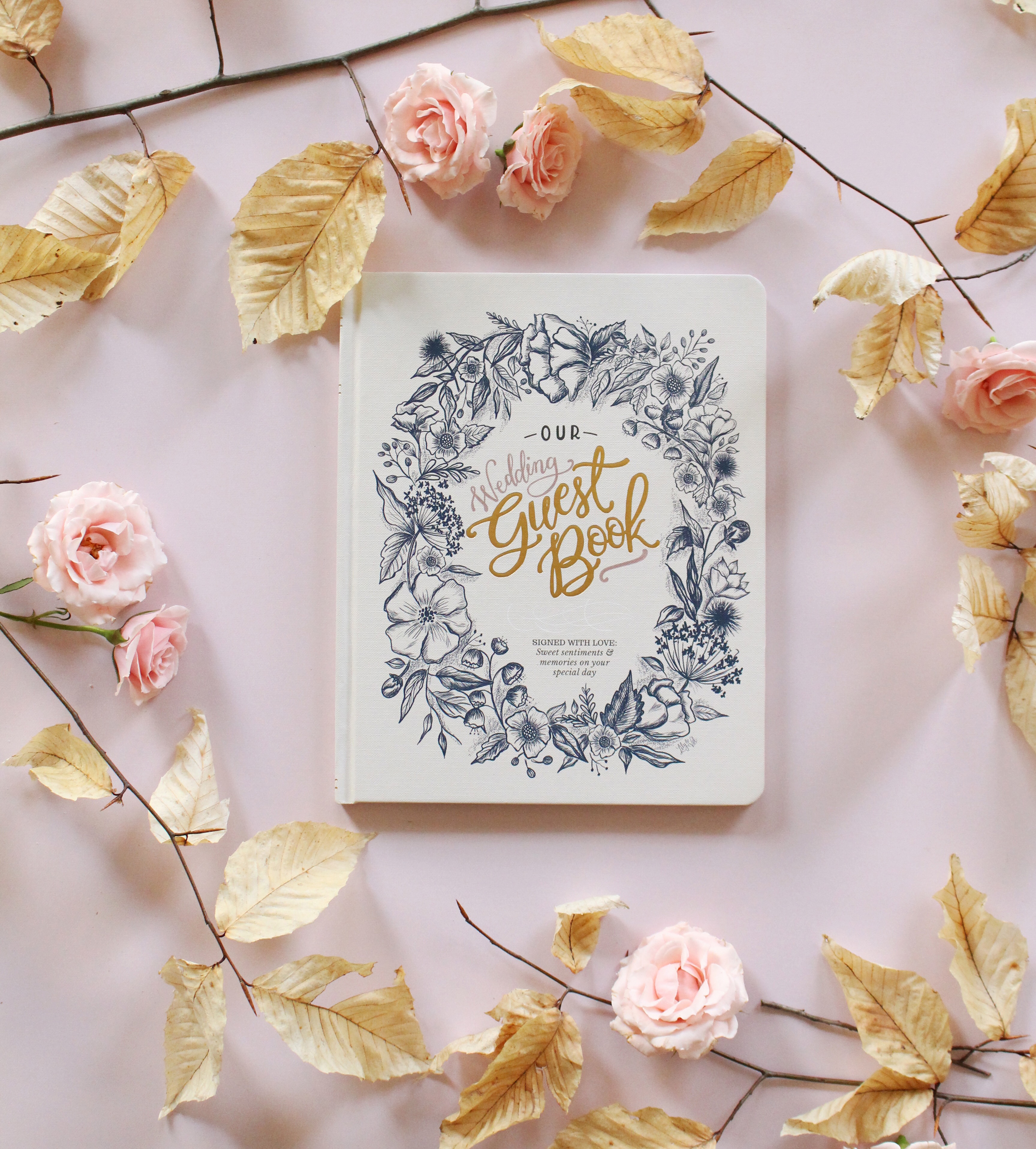 Friends, today is one of those big moments for me. After such a long time in the making, I'm thrilled to say the Lily & Val Wedding Guestbook is now available in the shop!!!
Since revealing the guestbook back in May at the National Stationery Show and winning the Best New Product award (still surreal!), all the support and kind words have been truly overwhelming. It is an absolute honor to finally share this with you.
Keep reading to take a peek inside. This guestbook is unlike any other…
The Concept:
I love the idea of a traditional wedding guestbook, but there's nothing very meaningful about a list of names. This book is filled instead with creative prompts and questions for guests to fill out ranging from fun to heartfelt. If you're a sentimental sap like me, I really think this is the wedding guestbook for you!
Here are just a few of the prompts you'll find inside the pages:

Where should we go on a weekend trip?
How should we get through our first married fight?
How should we divide the household chores?
Funniest memory of the Bride or Groom
Your favorite song to slow dance to:
What is the best way to say I'm sorry?
Date Ideas:
Your favorite thing about the bride:
Your favorite thing about the groom:

Some of the prompts are short & fun, while others can be long and heartfelt. Varying size boxes for responses and a variety of questions allow guests to choose what they would like to fill out without any pressure.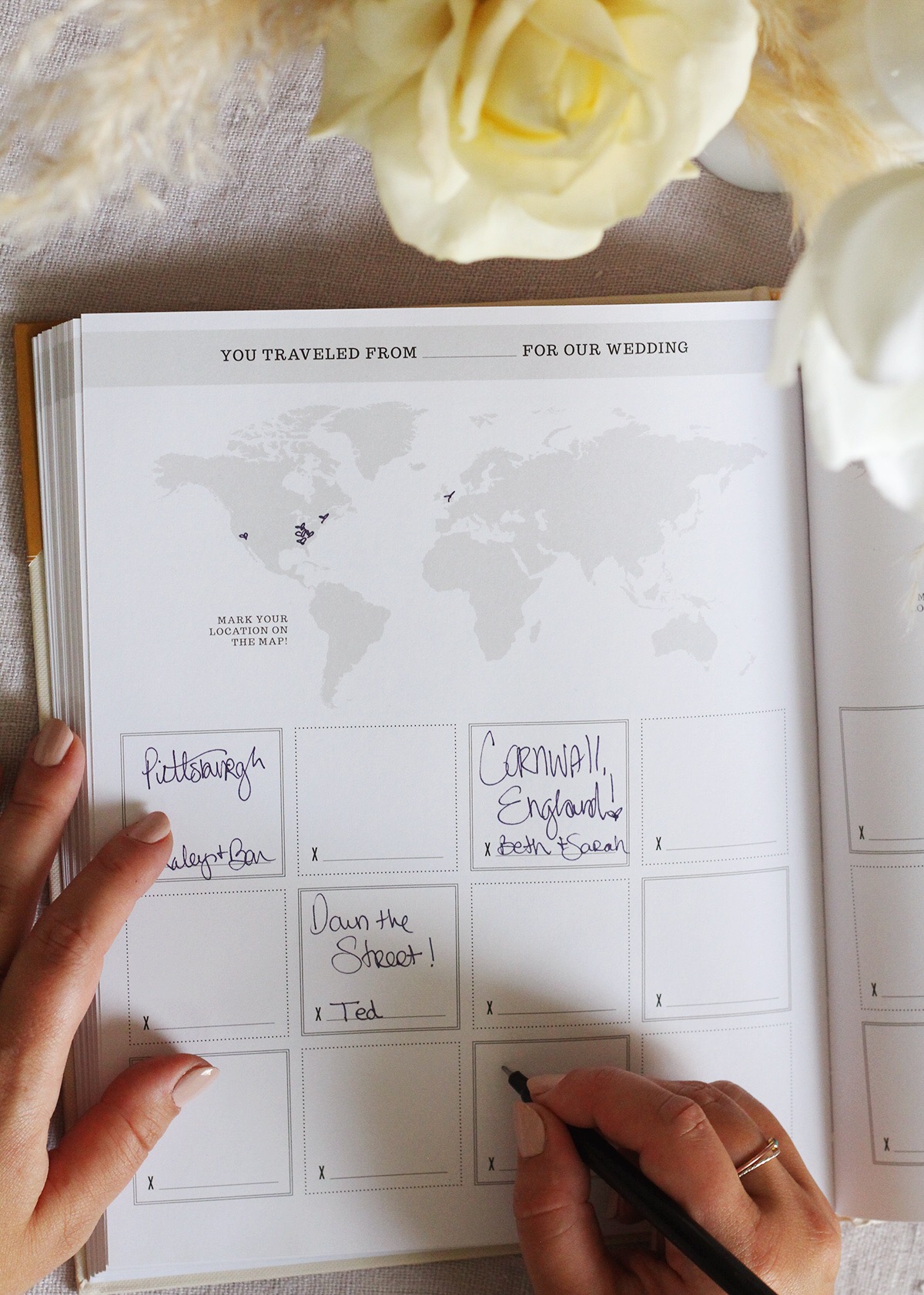 The Design:
The construction and design of this guestbook was inspired by a vintage book with gold foil details. I really wanted it to be something you would love having on your bookshelf and enjoy long after the wedding is over.
Also spread throughout the book are love quotes and hand-illustrated drawings to make you smile. Some of these drawings will be made available as prints as well.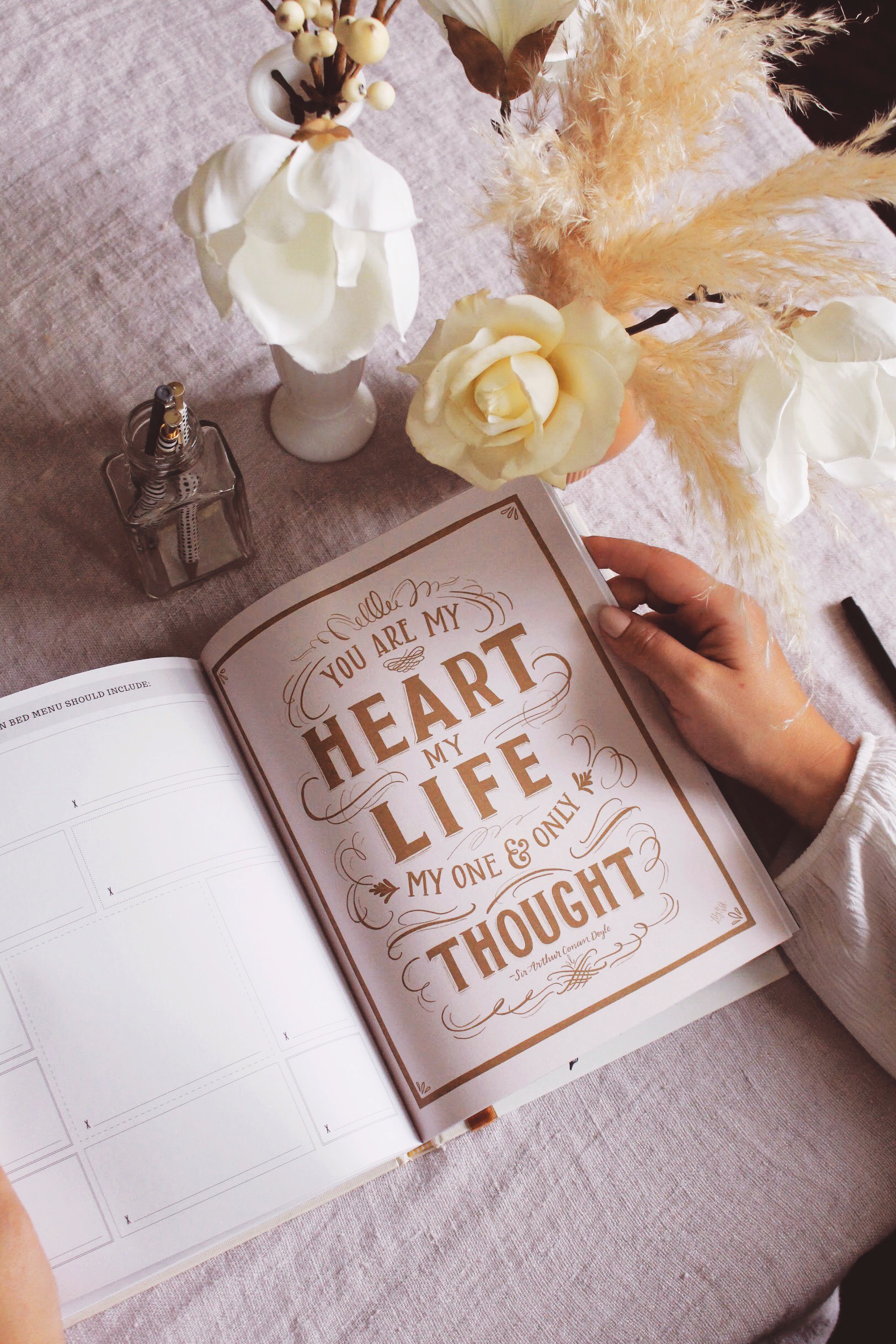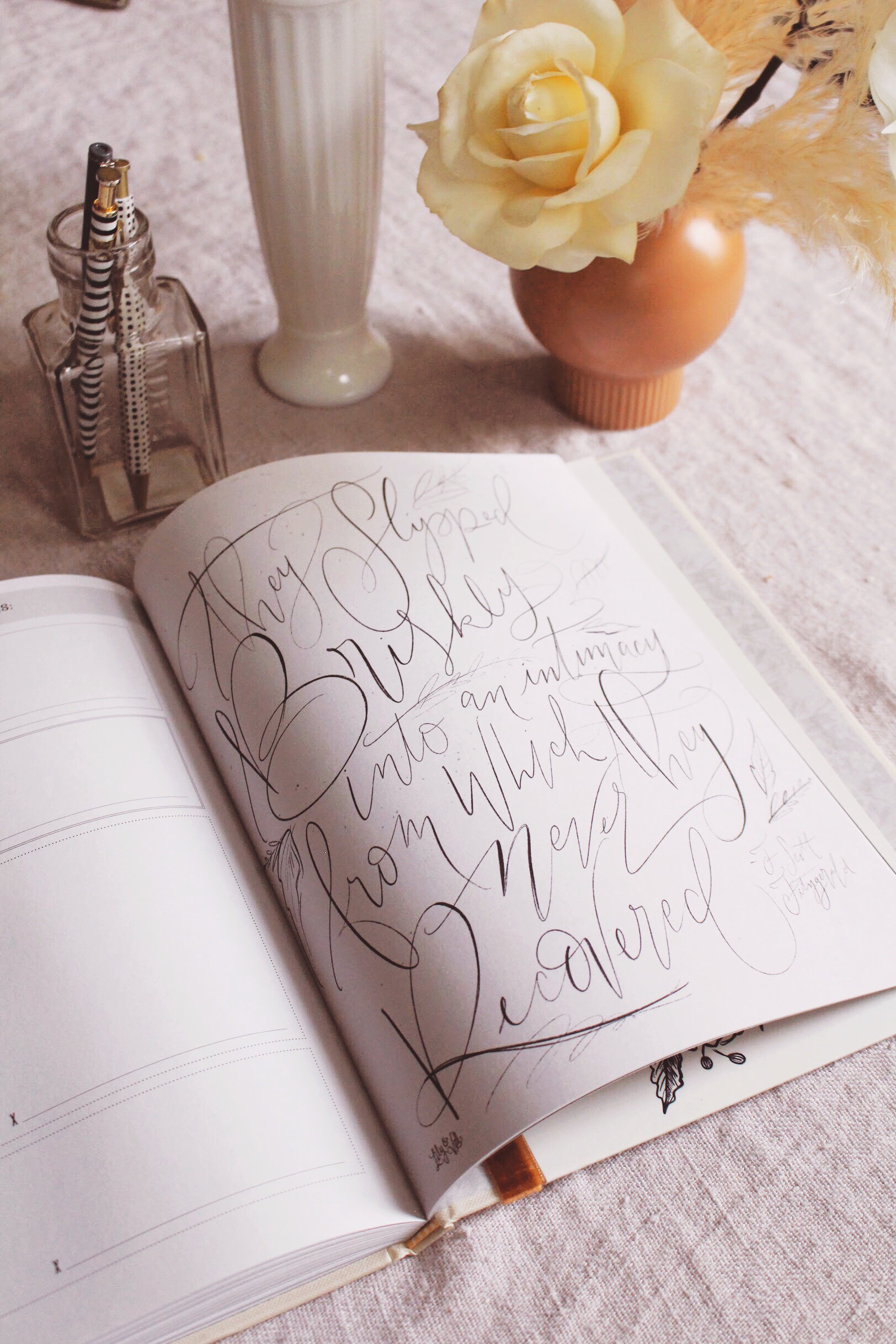 The Details:
Since this guestbook concept is brand new, we wanted to give a way to help your guests along. So, included at the back of the book is an instructional bookmark with a velvet ribbon.
Upon receiving your guestbook, simply cut off the ribbon, adjust to your desired size, and set out for your guests.
Also, in the front page of the guestbook, you will find a link to download a free, coordinated hand-lettered sign to display with your book.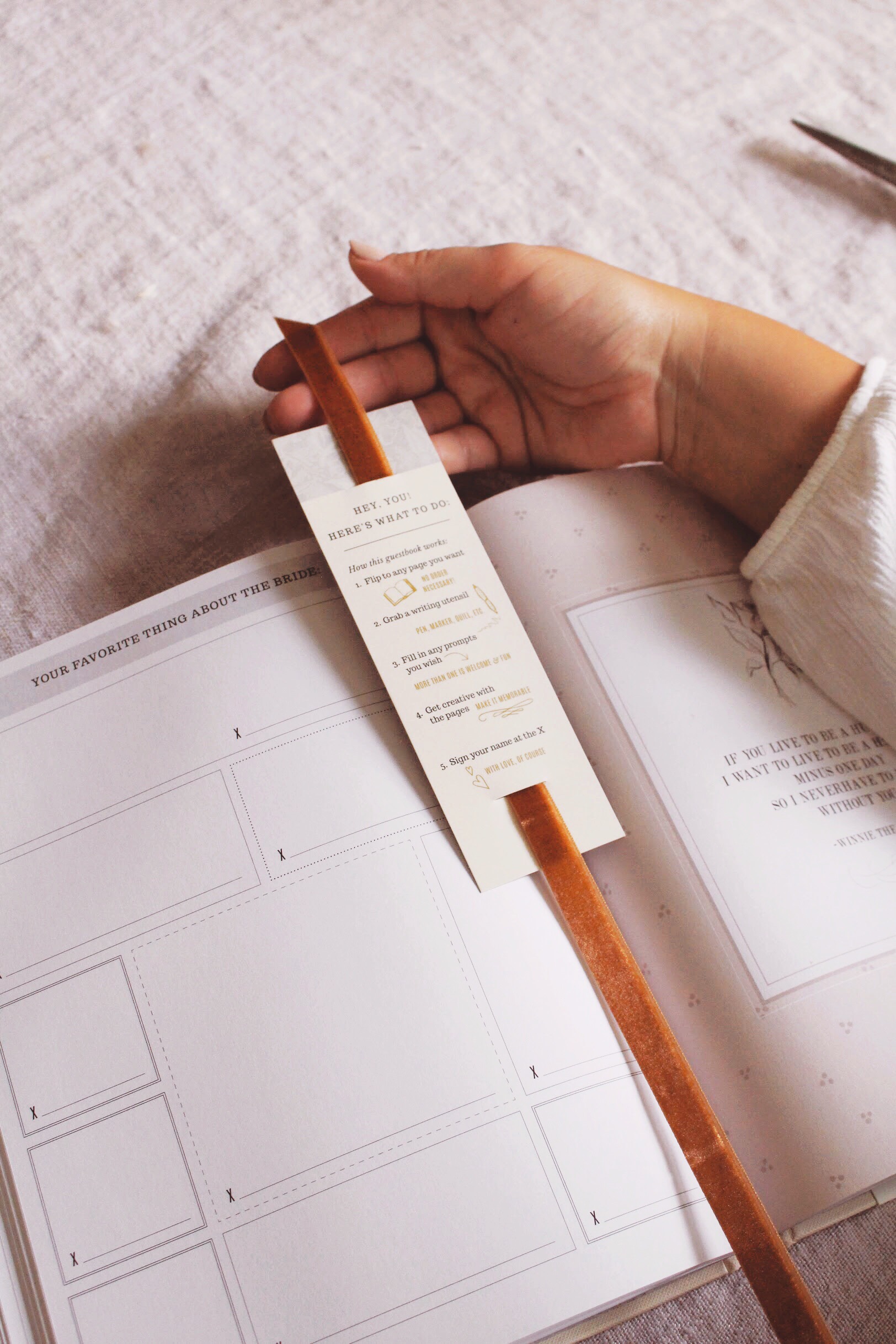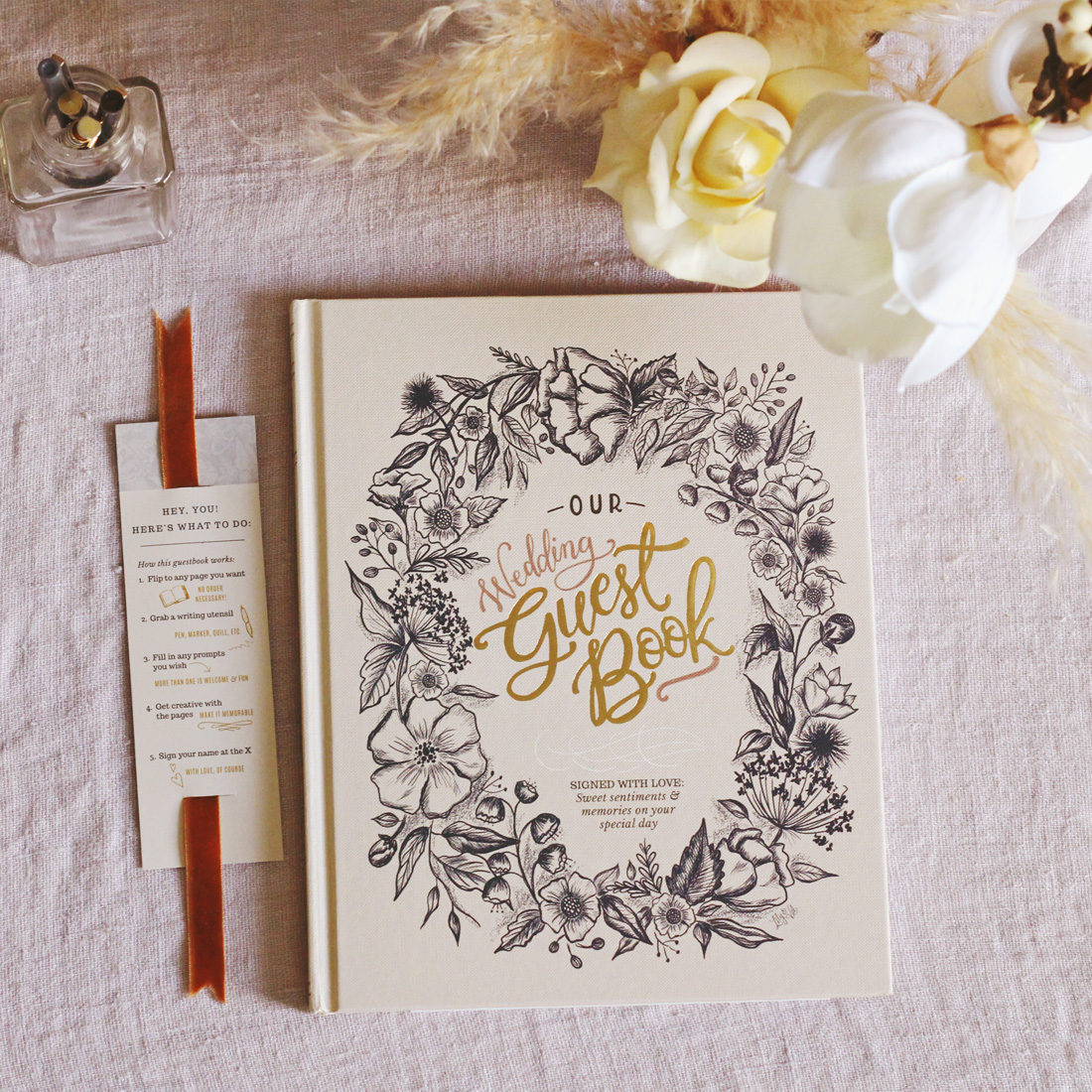 Our Heart:
It is our goal at Lily & Val to create heartfelt products that are both pretty and meaningful. Thinking about the words and wishes that will fill these pages just makes my heart want to burst! I hope you love this special book as much as we've loved creating it for you and I can't wait to hear what you think!