There are so many options when it comes to wedding favors. No matter what you choose to give your guests, having a cute way to package the favor is an important detail for your special day. Lily & Val printable favor tags can be used as tags or stickers and are the perfect way to add a personalized detail to your reception.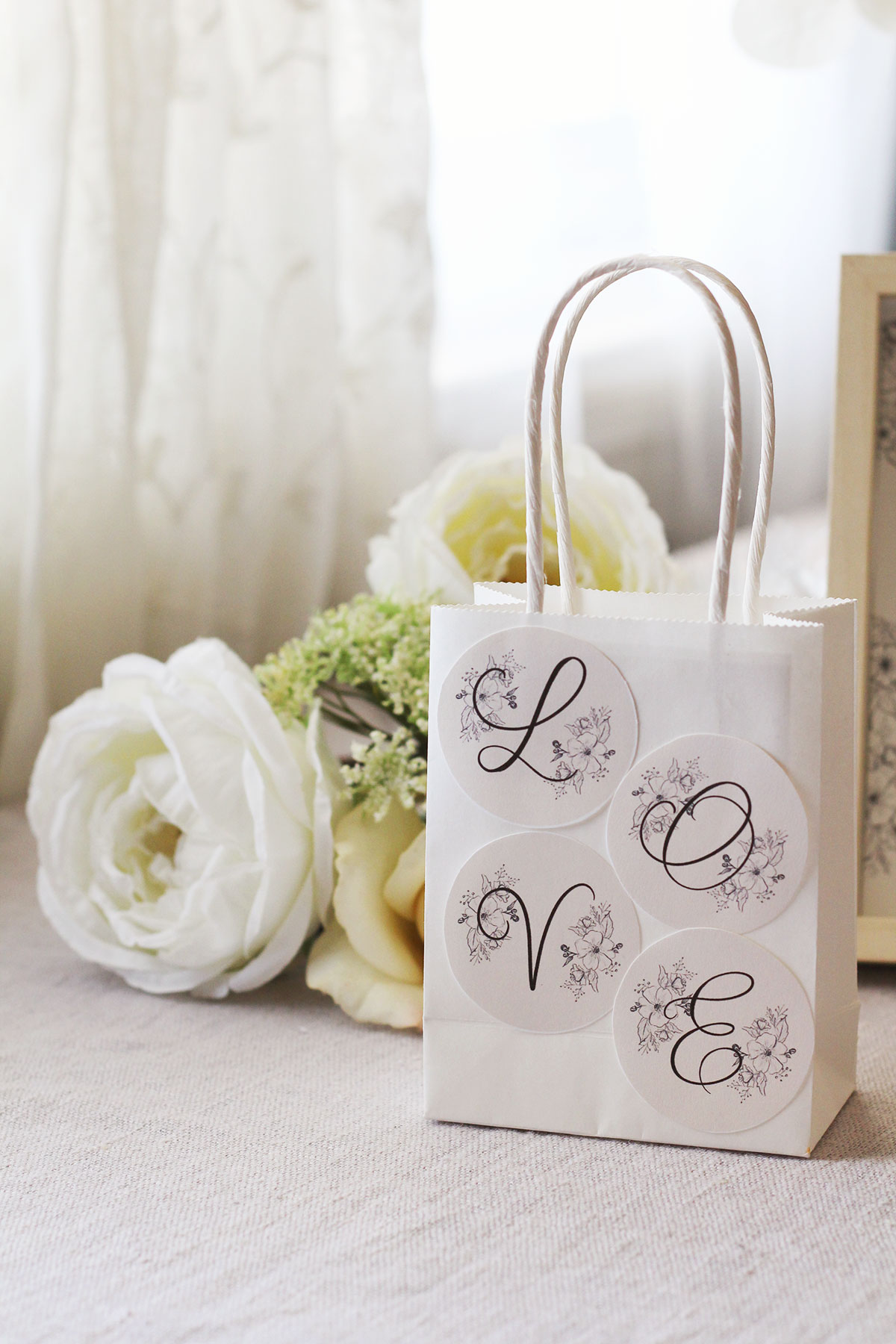 This first idea includes using the letters from our monogram favor tag download. Simply print and cut out your letters to spell " LOVE"  or print them onto World Label's WL-5375, Round Labels, for an easier and quicker application. Layer your letters nicely on your bag to create a decorative front on your bag.
Another great idea with a modern twist is to add a little decoration to your bags before finishing them with a custom label. To make a terrazzo inspired favor bag, simply use watercolors that match your wedding colors and paint a few varied shapes all over the bag front. This takes a little time but once you get the hang of it it is super fun an quick. Enlist a friend or two and have a craft night! Finally, add one of our printable favor tags in your new monogram. If you want your monogram to be in gold or another coordinating color, print the plain favor tags and add your own initial or phrase.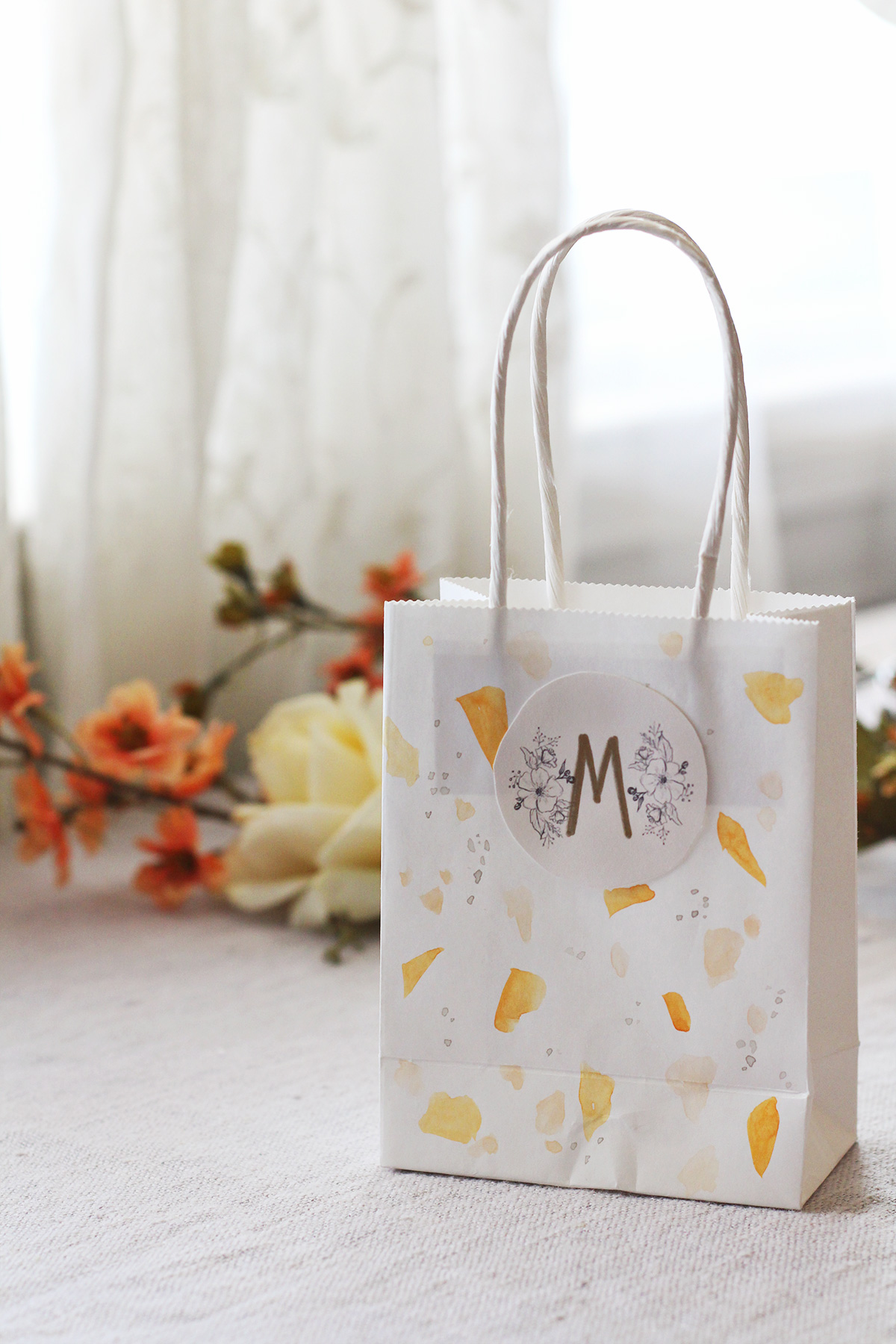 A simple variation is to use our printable Thank You  or Love favor tags with your DIY painted bag. What a great way to thank your guests with a special treat as they leave your celebration.
Give one of these simple ideas a try for your wedding or really any get-together! Your guests are going to love their favors in these cute custom bags.