Hello, Fall lovers!
You know we love a wreath here at Lily & Val, so I thought I would share some of my favorite ways to display a wreath inside your house.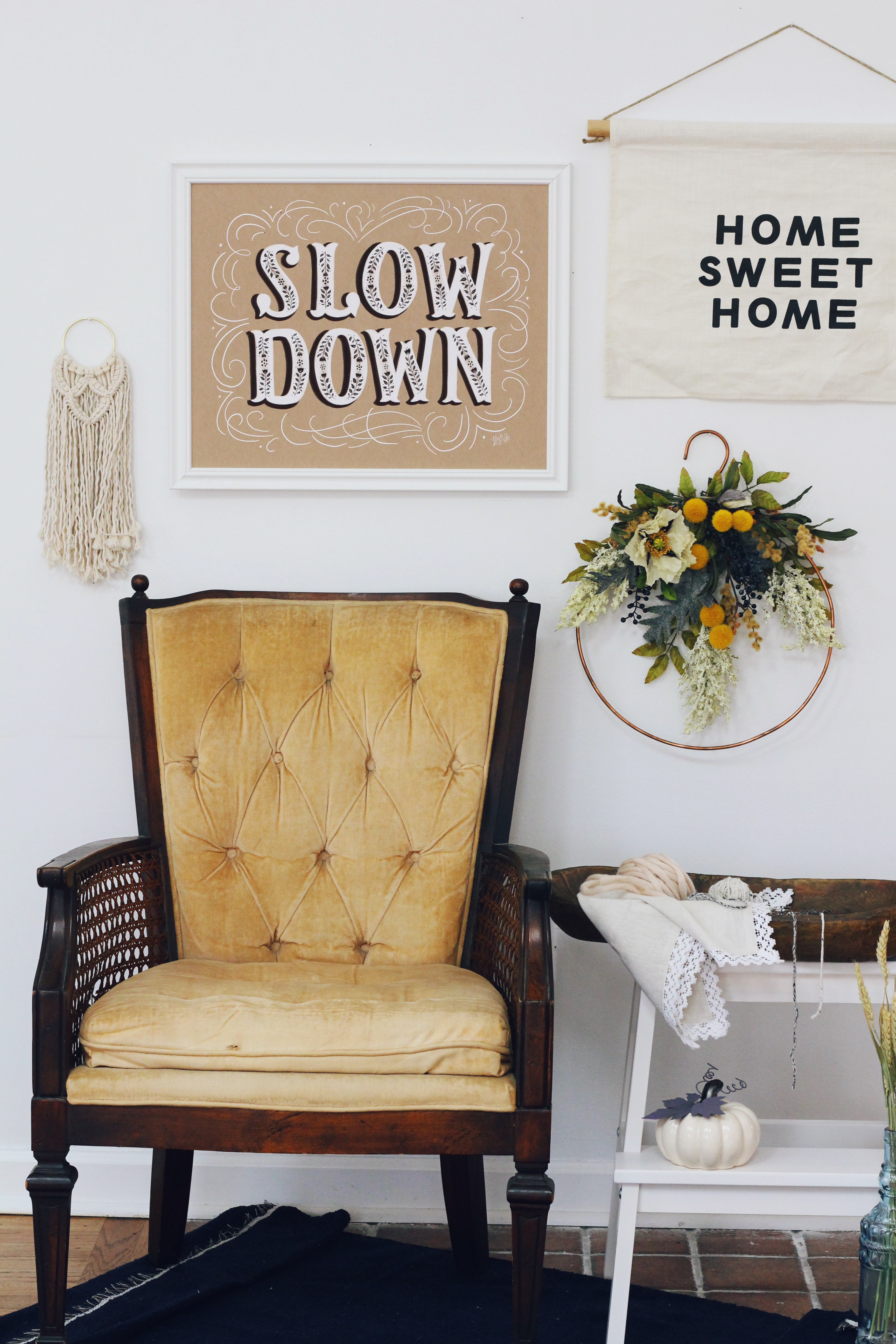 Using your favorite wreaths inside is a great option for folks who live in apartments or just have more than one wreath they would love to display.
Tip 1: Display above low furniture
Use a wreath to give low furniture more presence in the room. Displaying your wreath above a bar cart, record stand, or small desk is a beautiful way to elevate that area visually. Consider it part of the grouping of objects you are already displaying on that furniture. This really adds dimension to your decor.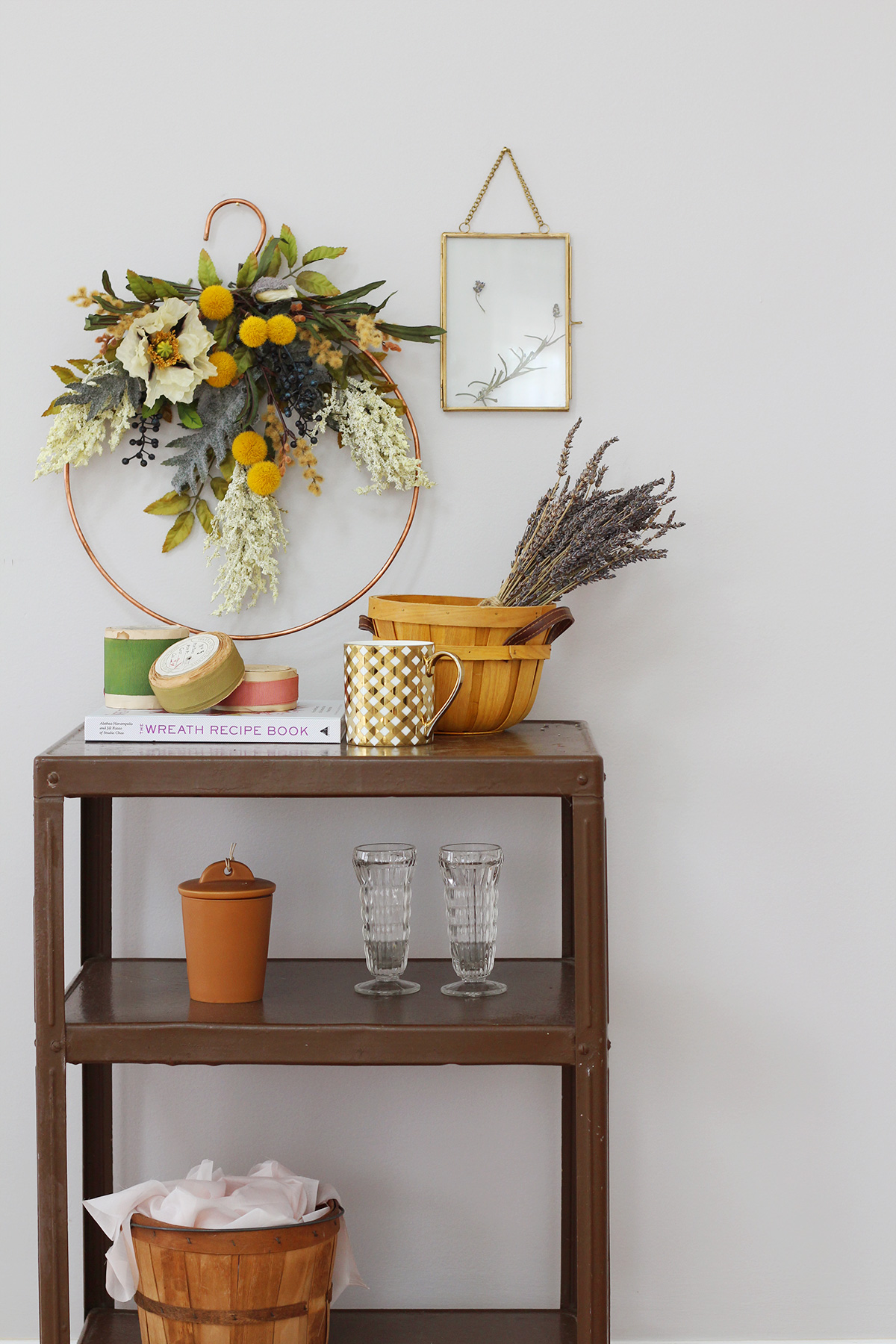 Tip 2: Display on an interior door
Displaying your wreath on a door is the most common way to show it off…so why not use an interior door. Here a wreath can add color and interest to dull areas of the house, or where space to decorate is limited. Just be careful not to overdo it. Choose one door that doesn't have too much else going on around it.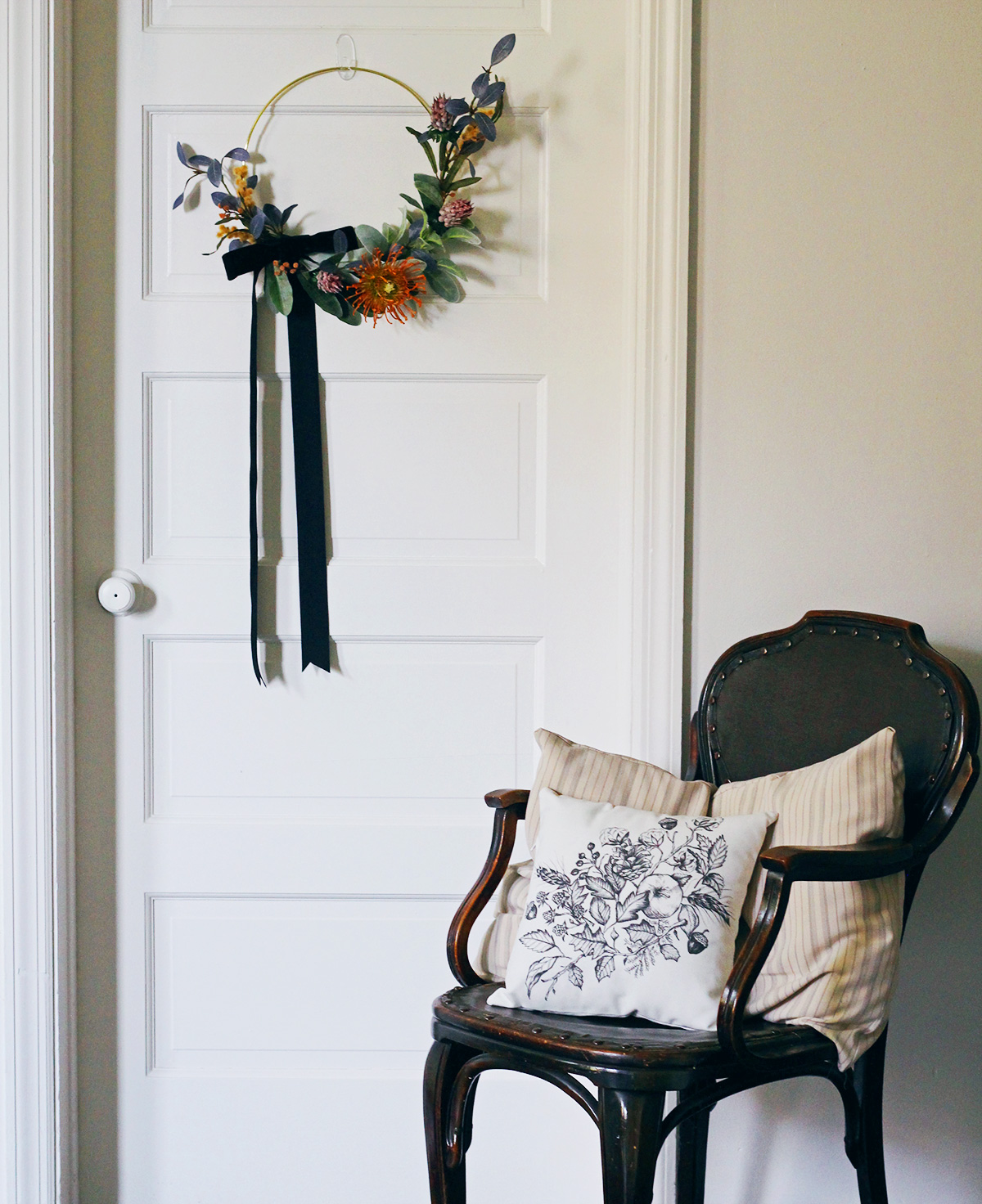 Tip 3: Add texture to a gallery wall
Use your wreath to add texture and variety to a gallery wall. This will help break up the rigid shape of your frames and other artwork. A wreath can also be a great choice to fill any awkward space in your gallery wall arrangement.
(L&V canvases can be found here)
Tip 4: Experiment with different placements
Don't be afraid to try out different placements. Command strips can be a simple and damage free way to change your wreath placement. It's always best to experiment with your space until you find the look that is just right.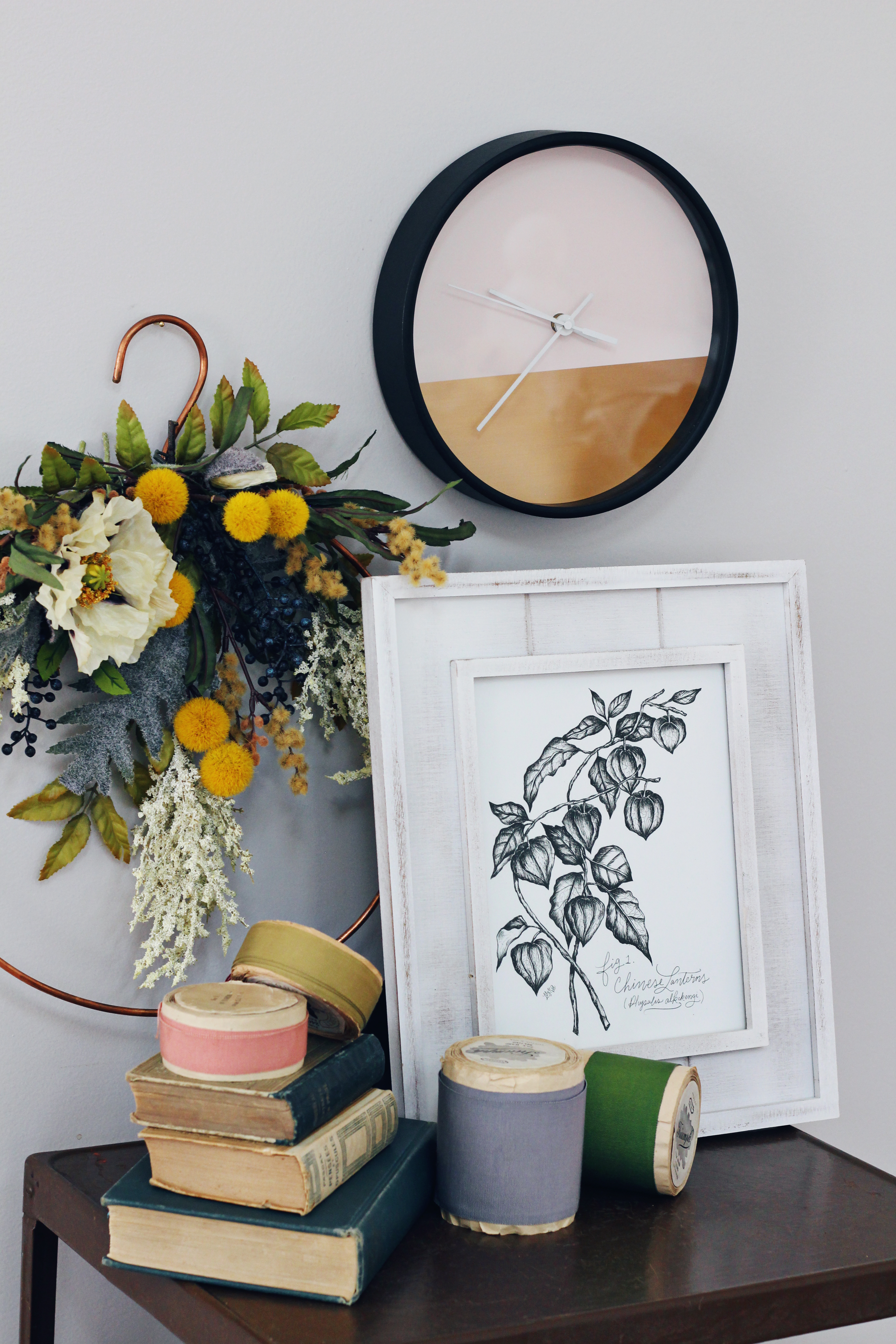 I hope you all enjoy your wreath making and buying just a little more with some new display ideas under your belt. Happy decorating!