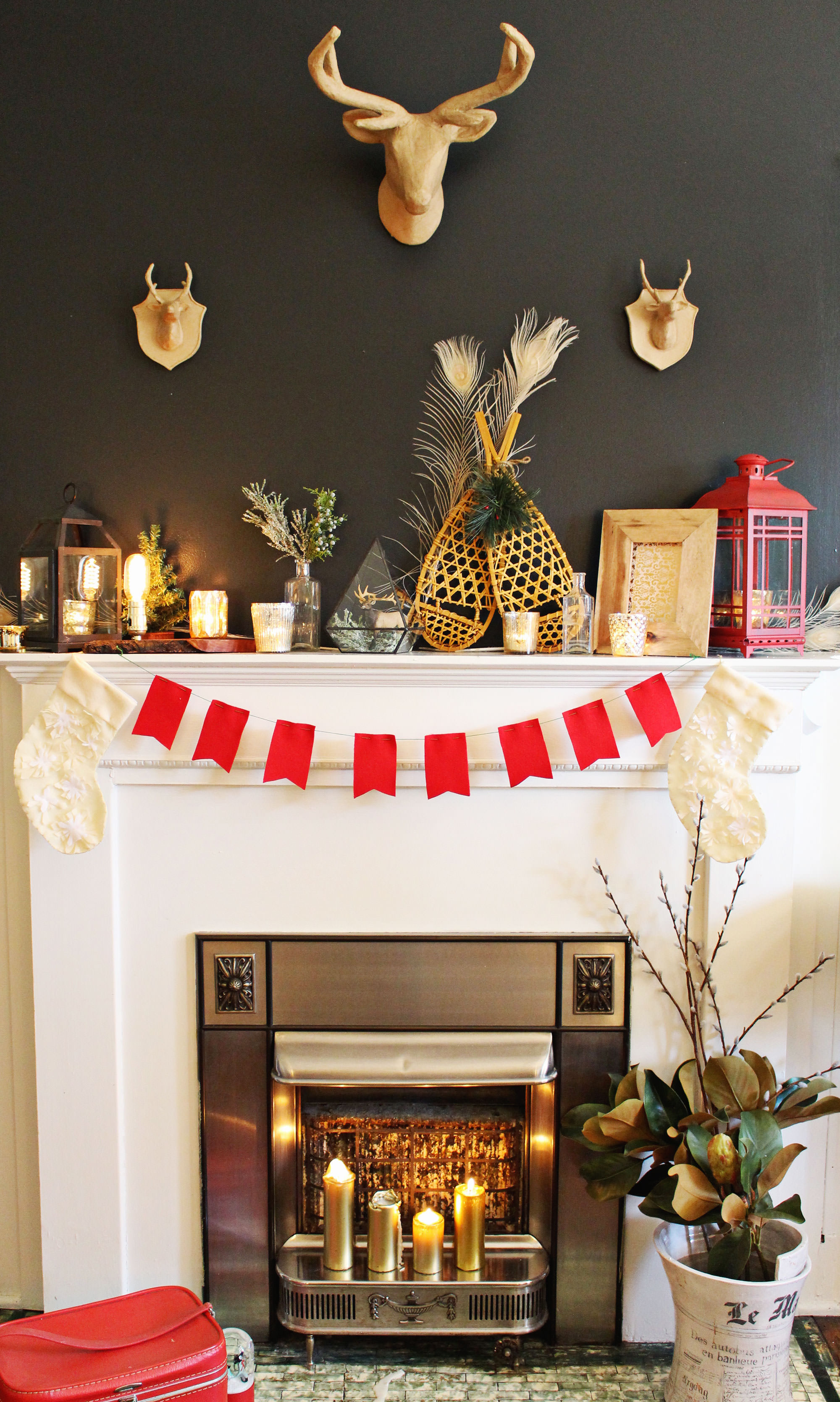 Hello decorators! Hope you are all ready for this holiday season! I am so happy to be able to share some last minute styling tips with all of you! Here is a special mantel design for all of you ski lodge, woodsy chic lovers. I personally LOVE this design because it makes me just want to curl up in a wool blanket with a big cup of hot cocoa! The best part is that it is more "winter "than "Christmas" so you can leave these decorations up much longer into the season. Here are some of our favorite items used in this design:
For more styling tips check out post 1 and post 2 in this series!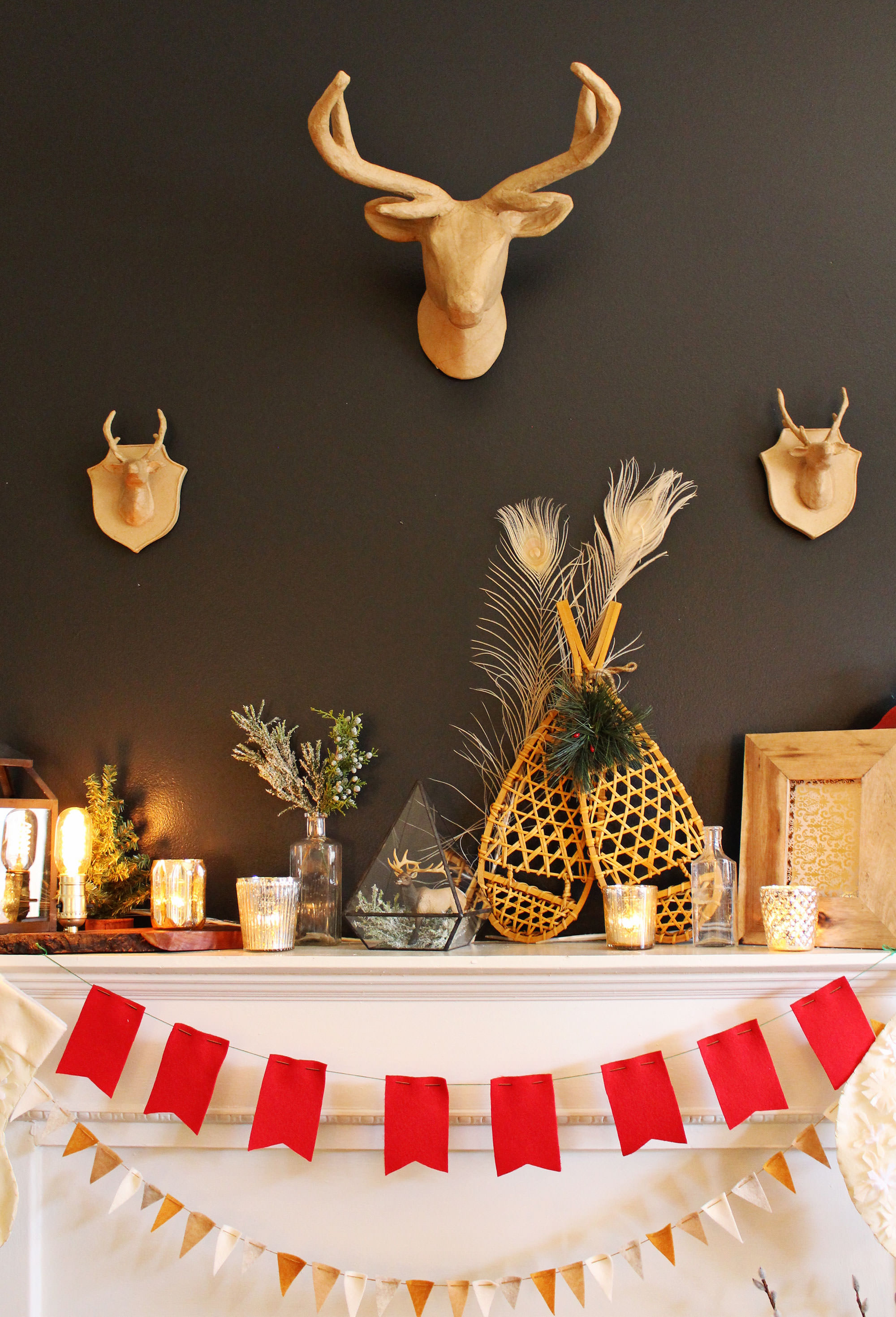 1. Paper Mache taxidermy.
No animals were harmed in the making of this décor. These mounted beauties can be very expensive…but I just love these inexpensive alternatives form Hobby Lobby.
2. Unique lighting!
Oak and Elm Outpost makes the most beautiful handmade rustic industrial lighting solutions. I love this minimal light fixture as a rustic alternative to Christmas lights on a mantel. I always put theses Edison lights on a dimmer so that I have full control of the "mood lighting"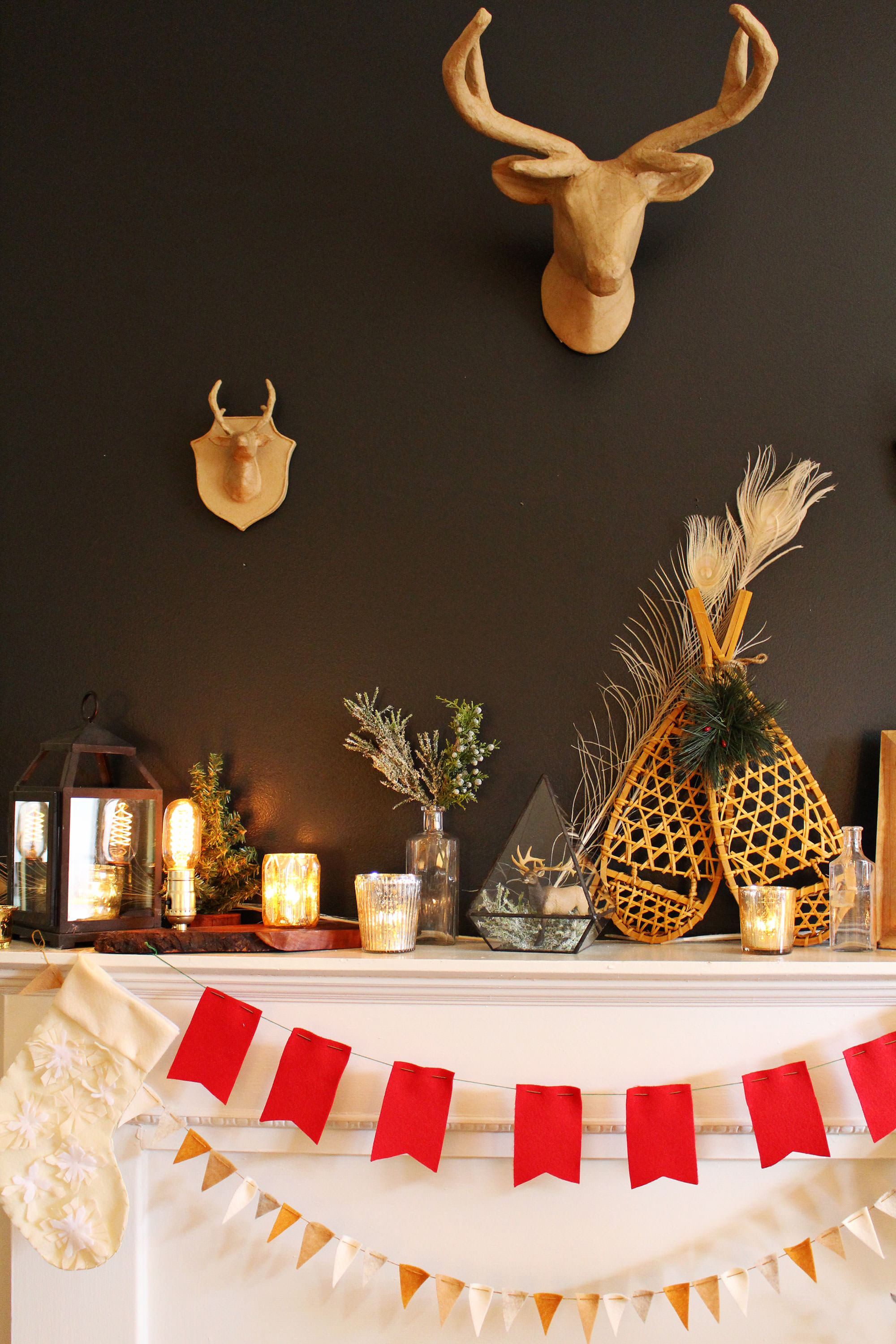 3. Snow shoes!
Snow shoes, skis, any kind of winter sports items make a playful display. We just love these mini ones from Pat Catans.
4. Antique Finds.
Both inexpensive and unique decorating items in the form of apothecary bottles can be found at antique stores everywhere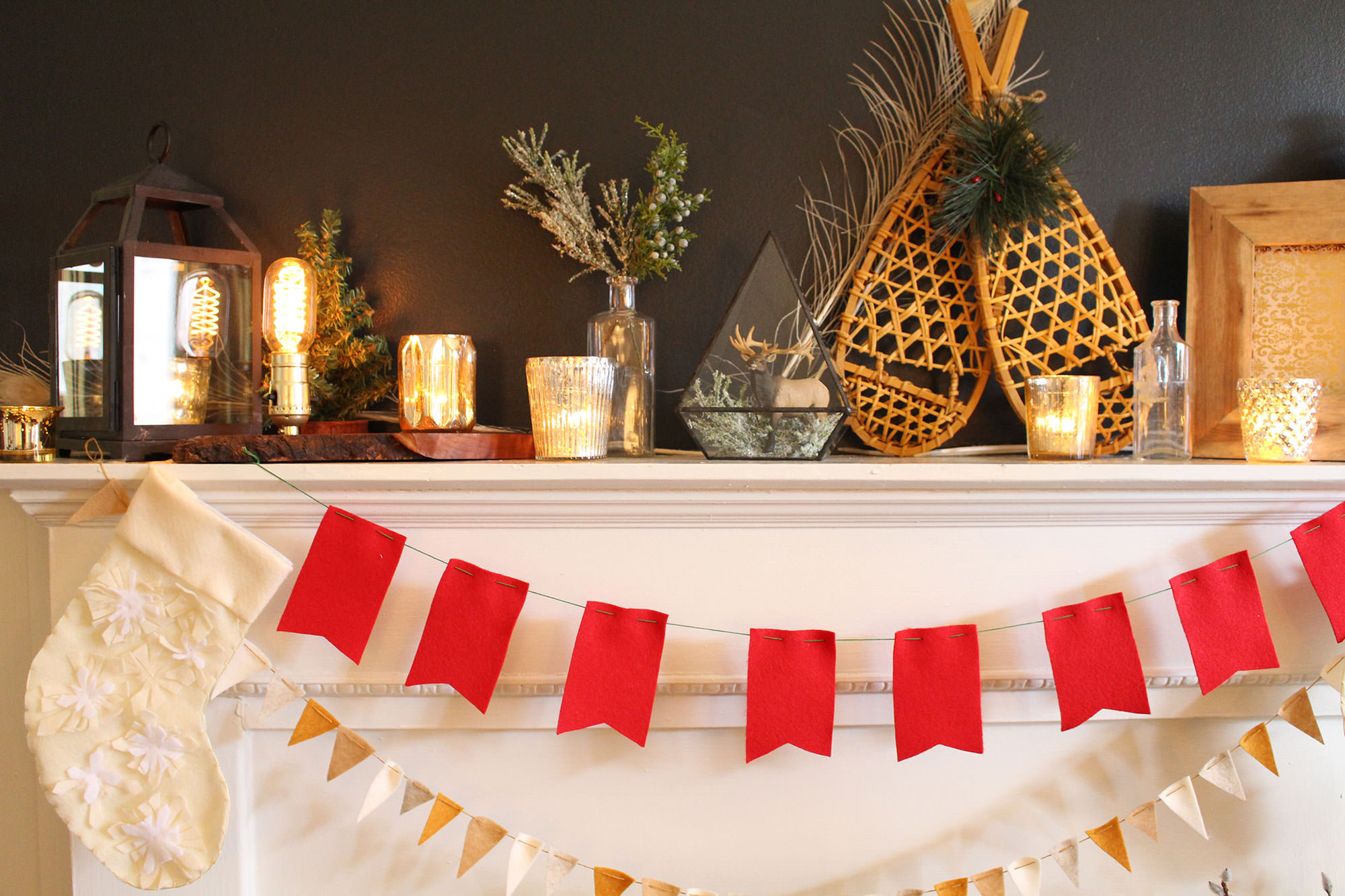 5. Bleached Peacock Feathers!
If you have never seen these in person…order some! We found these at Save on Crafts.com
6. Toy animals prisms.
You saw our previous post about spray-painting cheap animals for your gilded décor…well this little moose is center stage and too cute to paint. To make this piece mantel worthy we placed it in this beautiful glass prism.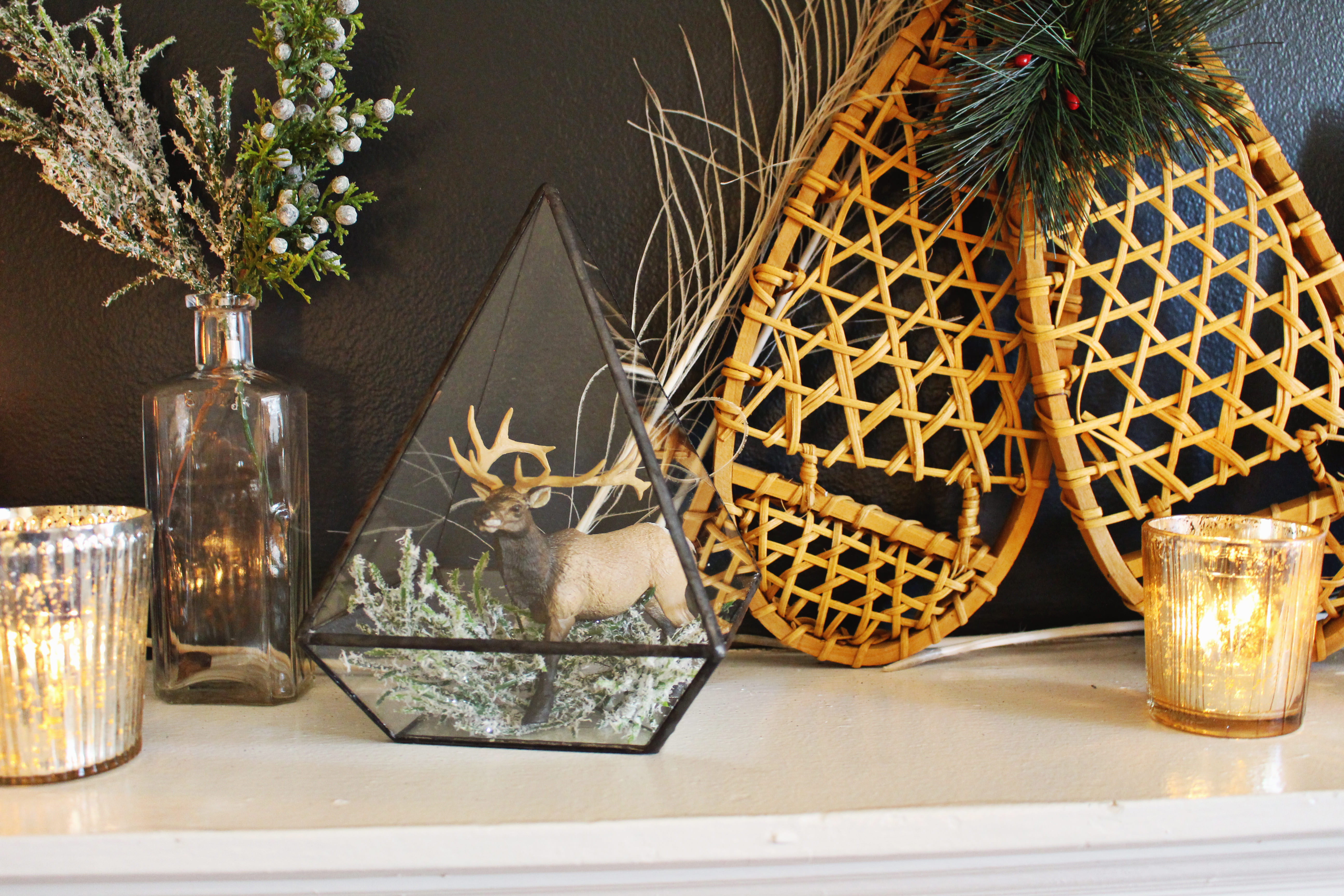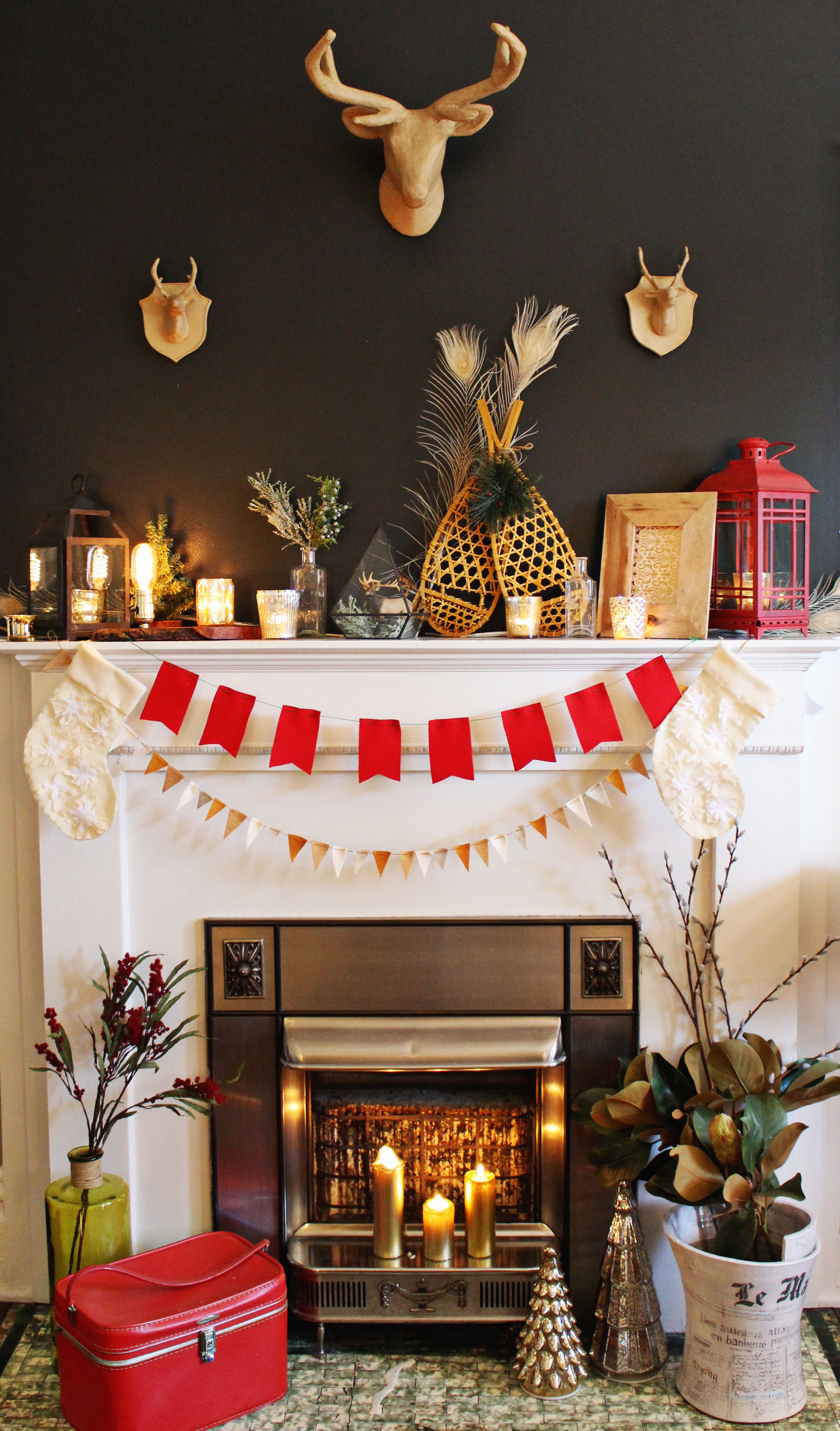 7. Layer your banners.
Now you know how to make these adorable banners…use a few to add color and depth.