Hey everyone! Emily here to help you with some ideas for styling our new spring prints in your home, inspired by our spring photoshoot.
Idea 1: Let the florals in the print inspire you!
Try decorating with the flower types and colors of your favorite print like we did here with The Wonder of it All print. We used pink roses and eucalyptus in some simple white vases. The vases help to keep the space looking clean and pick up the white lettering in the print.
Idea 2:  Keep It Simple, Sweetie!
Especially when you choose a dark print, keep your other decor and frame nice and light to keep that springy vibe. The contrast will create a great impact in your space. Keeping your florals in one color scheme allows this beautiful Flower Market print to stand on it's own.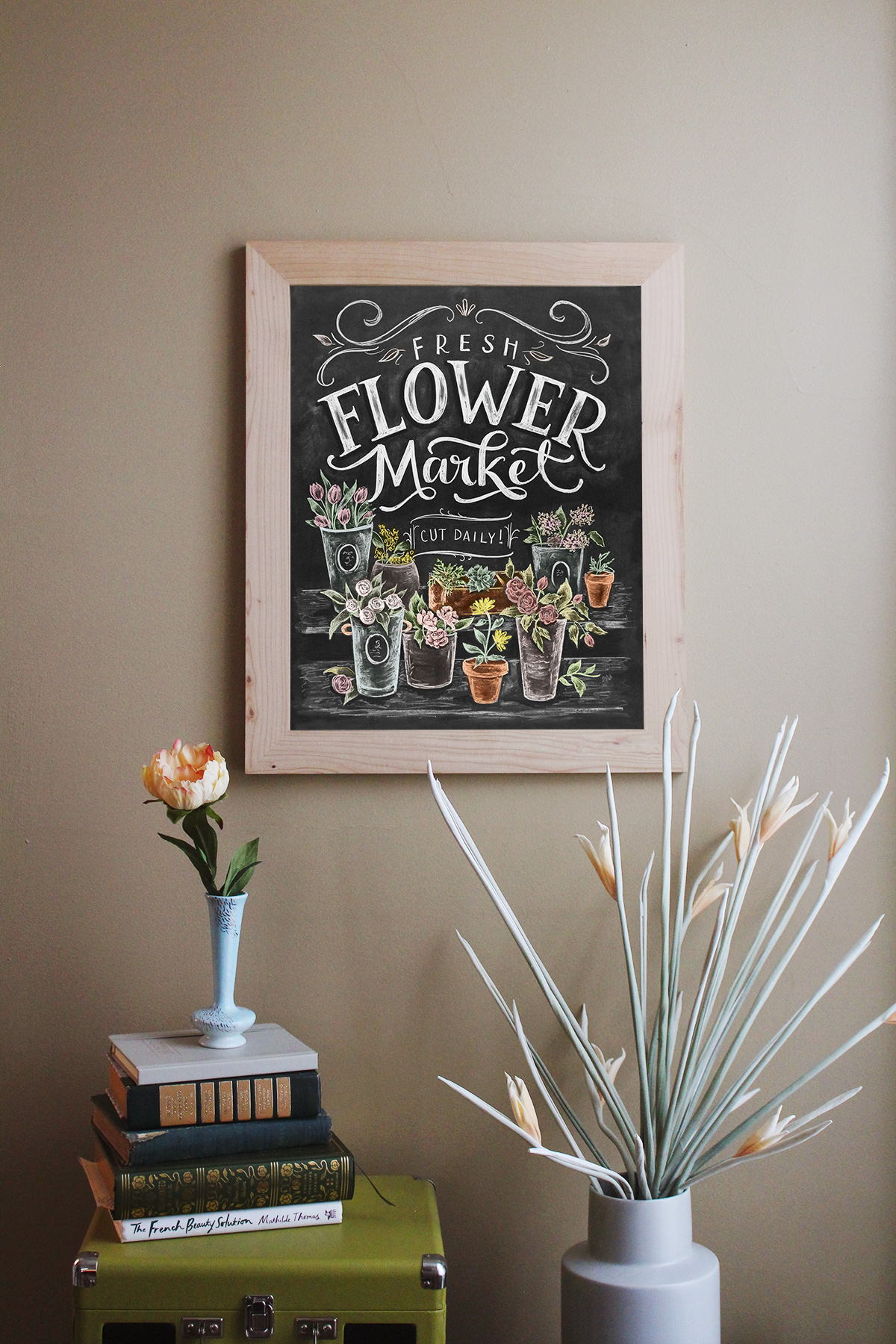 Idea 3: Add in some quirky objects!
I especially love the addition of the girlie bust vase and books in this mantel decor because they are the perfect balance to the more feminine and floral aspect of our new Tea Tin Floral Print.  Your favorite books and quirky vintage items can be great to add in to your spring decor because they deserve their moment.
Idea 4: Choose one color!
If your spring cleaning has inspired a clean look in your home choose a single color from your favorite print and design your space around that. Here we chose this lovely fresh green color from our Eat Well print. Decorating with eucalyptus and this awesome mint green vintage radio helped to balance this print perfectly.
Bonus: Using this brown wood frame in a simple design echoed the mustard brown tones from the print as well. Even though these colors aren't in the single scheme we choose, the repetition in the print and frame help keep a clean look as well.
Happy spring decorating!