Guys, I can't tell you how overwhelmed and blown away I am by the response to the 2013 Lily & Val holiday designs and products! Wow! You all are the best and I feel so incredibly blessed to be able to create art that I love and call this my job. It is so amazing to know that something I put my heart and soul into creating will play a part in your holiday celebrations, decorating, card sending, gift wrapping, and gift giving. Thank you all from the bottom of my heart. Throughout the development of the holiday collection I took some quick snapshots along the way.  I thought it would be fun to show the works in progress and the original sketches that allowed my inspiration to take shape.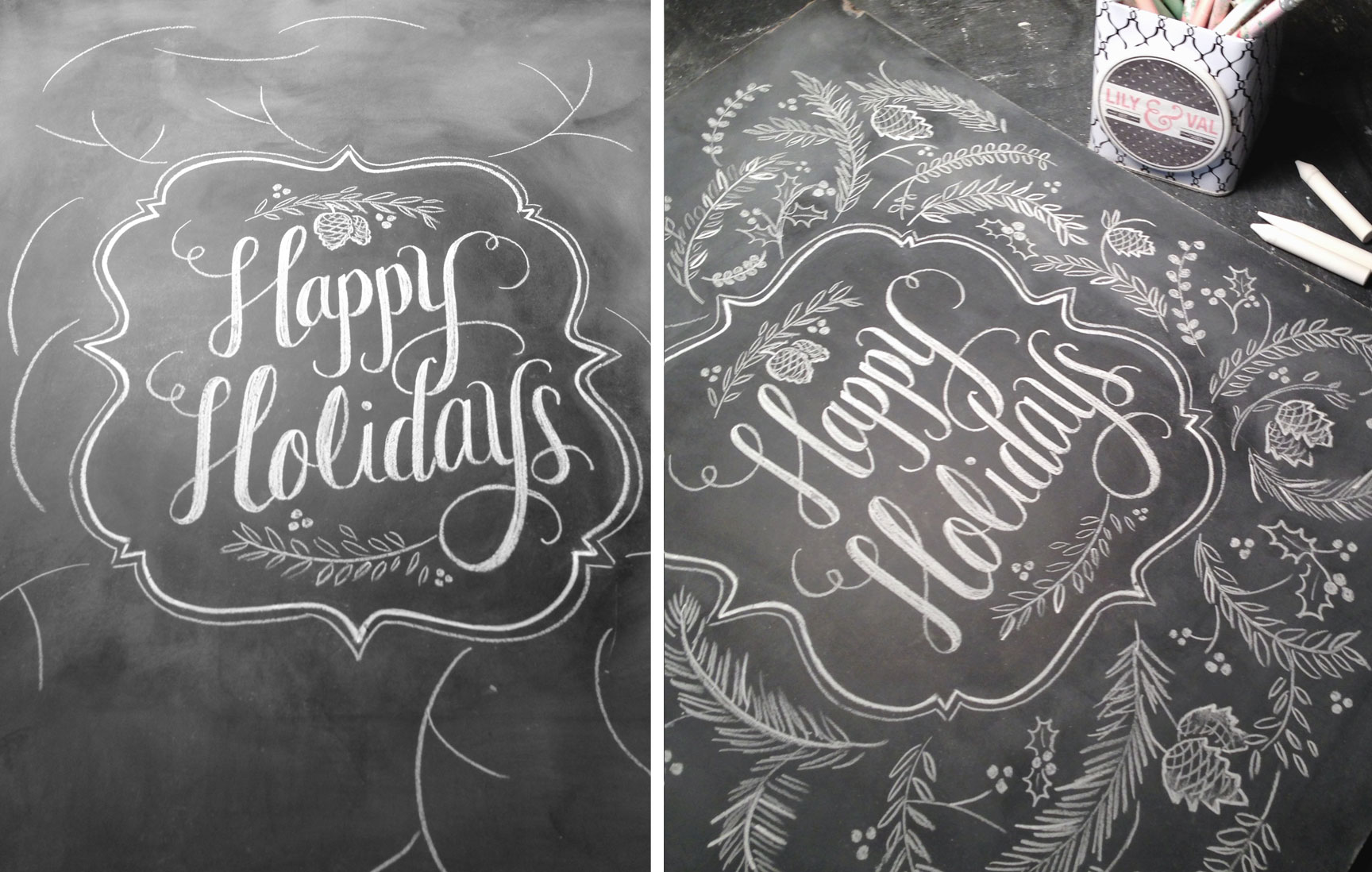 I love the simple sentiment "Happy Holidays" with this ornate, festive design.
Before I erased it (that was a sad day!)  I had to take a photo of "JOY" to show the scale of the original chalk drawing.
I loved drawing these chalk pine cones! The pine needles were fun, too!
The Hot Cocoa Recipe is definitely one of my favorites. I took inspiration from antique hot cocoa tins to create the vintage/cozy look.
 The song "Sleigh Ride" is often quoted, but I thought this particular lyric was perfect for expressing the joy of the holiday season.
For more behind-the-scenes action and to learn how the products are created please watch my brand new video!!  🙂
Until next time, friends…