It's no surprise that all of us at Lily & Val are big admirers of the gallery wall.  There are unlimited ways to arrange them and create something truly unique to you!  These geometric, painted frames are an easy project to fit right in with the rest of your wall and coordinate your space!  If you're looking to add a fun pop of color, pick up a wooden frame and some acrylic paint from your craft store, and get creative!
Before you start painting, tape off the areas you want to keep free of paint. This will create your geometric pattern!  Take a few minutes to plan out your design- I kind of played it by ear and went back to add a few more lines.  Also, make sure your tape is sticking tightly to the frame so you get a nice, crisp line. Then, take a paint brush or a foam brush and apply paint in even strokes.
For another twist, add chalkboard paint! I like how it looks along the sides of the frame in addition to the acrylic paint! This adds a fun element and you can write on it too!  In our opinion, there's no such thing as too much chalkboard!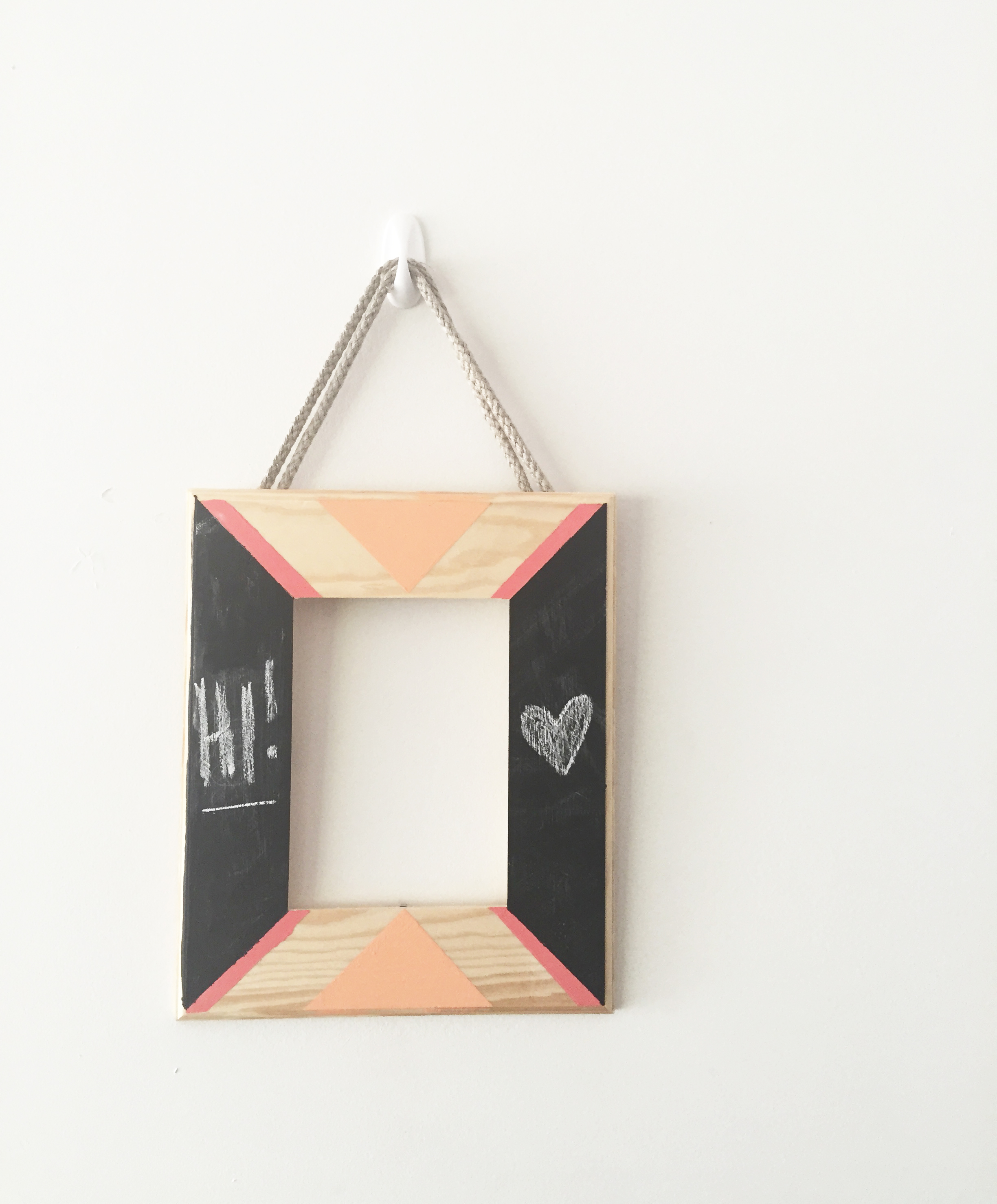 As I was planning this project, I thought these frames would be perfect for a dorm room!  They would be cute to hang outside your door or just around the living space. Add photos or artwork to fit into the frame, or just leave them empty- they look awesome either way! Attach a fun rope or ribbon on the frame backs so they can hang from a nail or command strips!
Gallery walls can definitely work in a dorm room!  Include pictures, art prints, post cards and school posters with washi tape around the frames to add your own style to those drab dorm room walls!  I love the way these turned out and can't help but dream up more designs!  Hope you like them too!