I'm definitely the type of person who needs a daily reminder of what my goals are and what I'm supposed to be working on. I don't use planners, I'm easily forgetful about little things, so I needed a different system. Enter the paper goal chain!
The idea is simple: determine a goal, make a loop for however many days you are setting to achieve your goal, and rip one loop off each day that passes (or each day you move a step closer to that goal)!
Here are the supplies you'll need:
White cardstock
Kraft cardstock
Pen or marker
Double-sided tape
Scissors
Step One – Decide on a Goal
I personally used this system when I was recovering from surgery. I knew it would take about 60 days until I was back to normal, so I made this chain and ripped off a loop every day that passed. Eventually, I could see how few loops were left! It gave me something to look forward to every day.
Your goal doesn't have to be time-sensitive. You can construct your chain based on how many steps there are to complete or you can even write a task on each strip of paper and do whatever it says when you tear it off each day.
Step Two – Cut Paper into Strips
This part is super easy. I bought 8.5×10 sheets of card stock and cut them into about 1-inch strips going vertically across the paper.
I alternated between white and kraft strips so that my paper goal chain had a bit more variety and visual interest than all white. You can use any colors you want! I do recommend card stock though as it will hold better.
Step Three – Choose Inspirational Quotes
I spent way too much time online looking up inspirational quotes for this project. A few of my favorites were by the great Tyra Banks and Coco Chanel.
Whatever inspires you, write it down on a strip! Like I said before, you can use inspirational quotes or you can write a task for yourself to complete.
For example, if your goal is to lose five pounds in thirty days, each strip could have a different exercise idea on it. By the end of the month, you can see how many different exercises you did and track your progress!
Step Four – Piece Together Your Paper Goal Chain
To assemble your chain, apply a bit of double-sided tape to the end of one of your strips. Make sure you're putting the tape on the same side as your writing.
Attach the other end of the strip to the tape so it forms a loop. To form your next loop, thread it through your first and do the same thing – tape the ends together with the writing on the inside.
Keep going until you have as many loops as you want! Remember that the longer the chain is, the heavier it will be.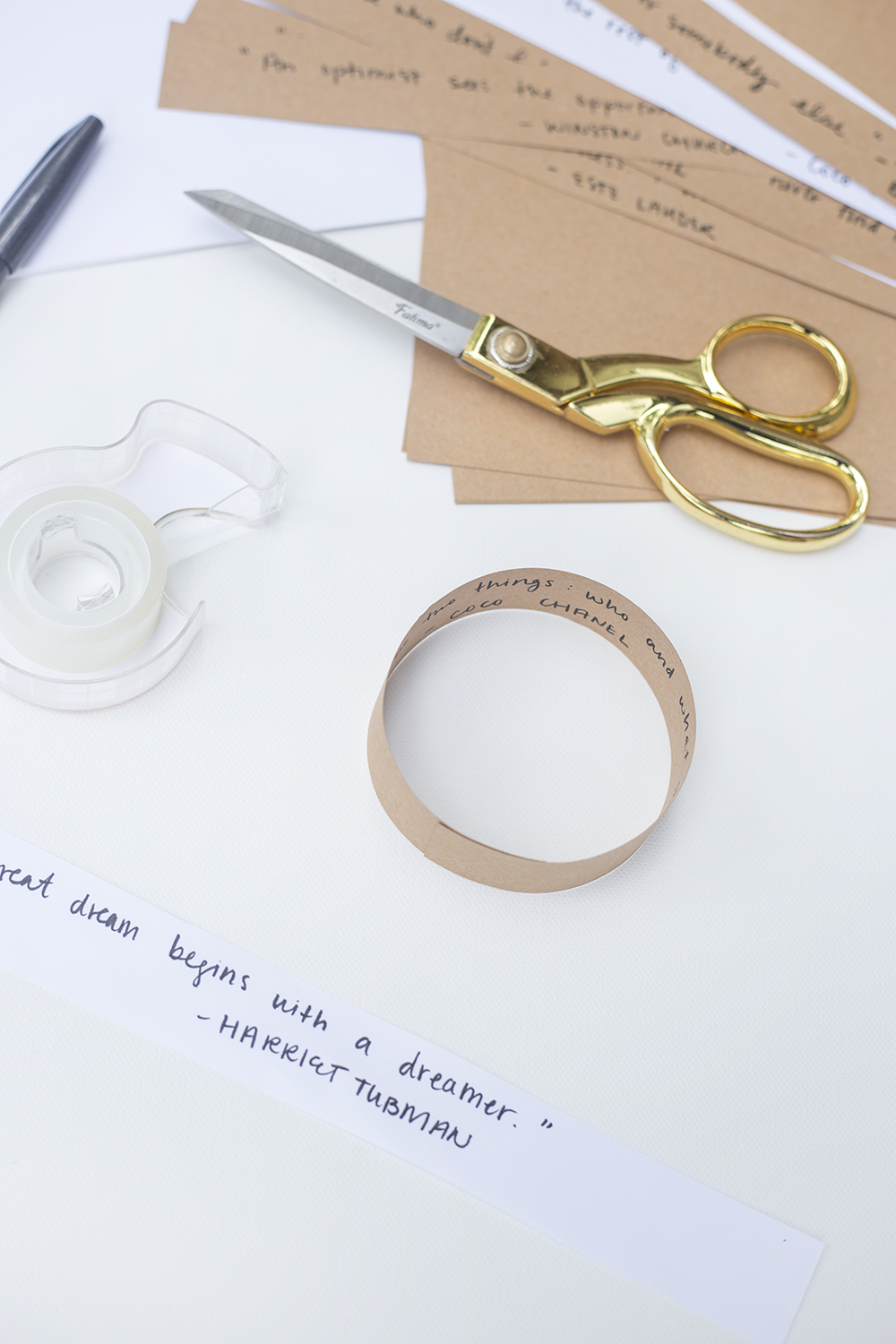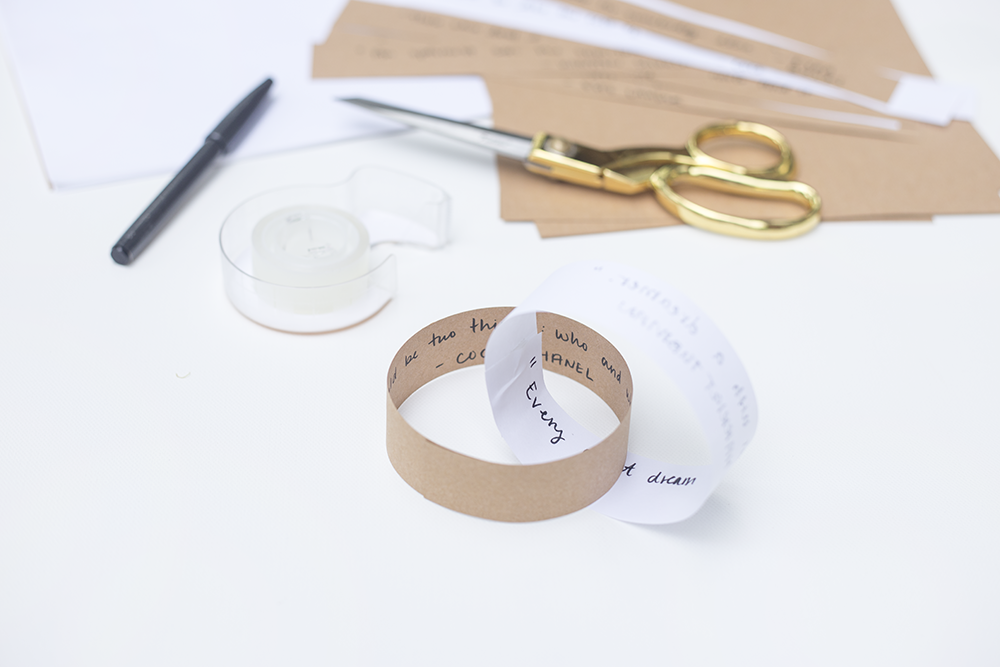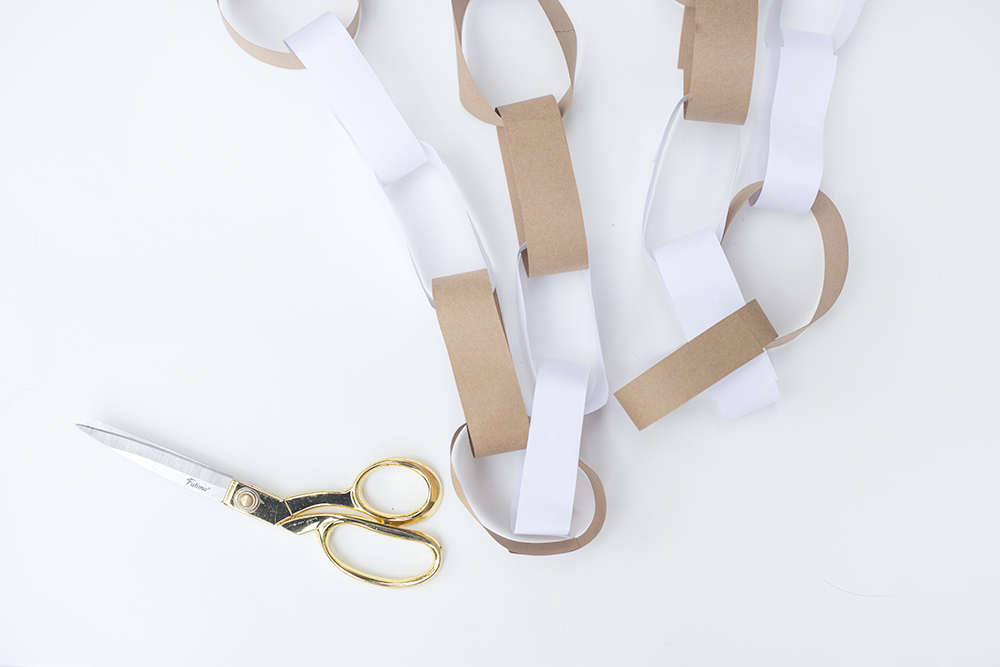 Step Five – Hang and Get to Work!
Now for the most important part – getting started on those goals! I used washi tape to hang up my chain, but you may need something sturdier.
I also wanted to hang my paper goal chain in a visible place so I remembered to tear off a strip each morning. My desk made the perfect location for this! But pardon the mess.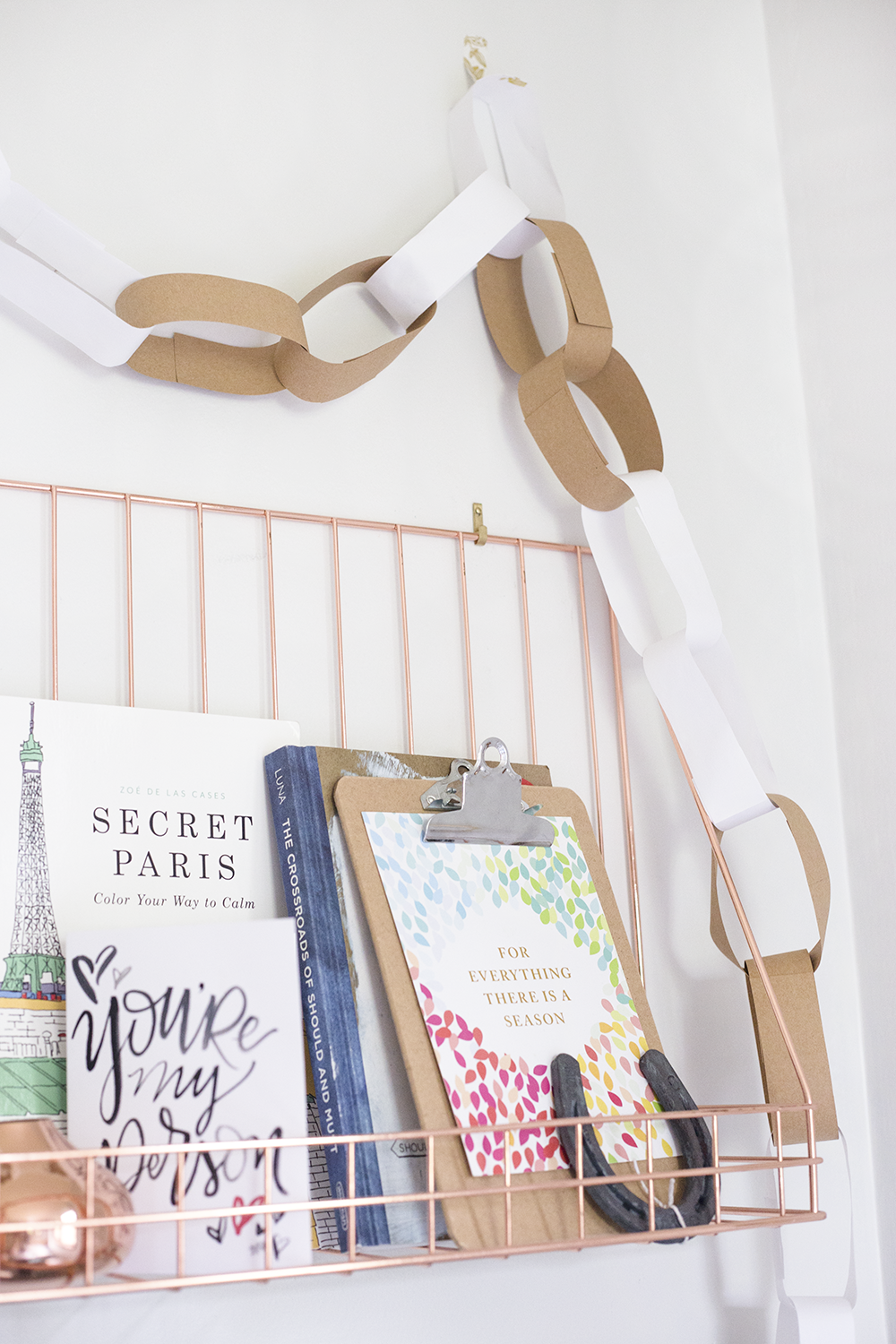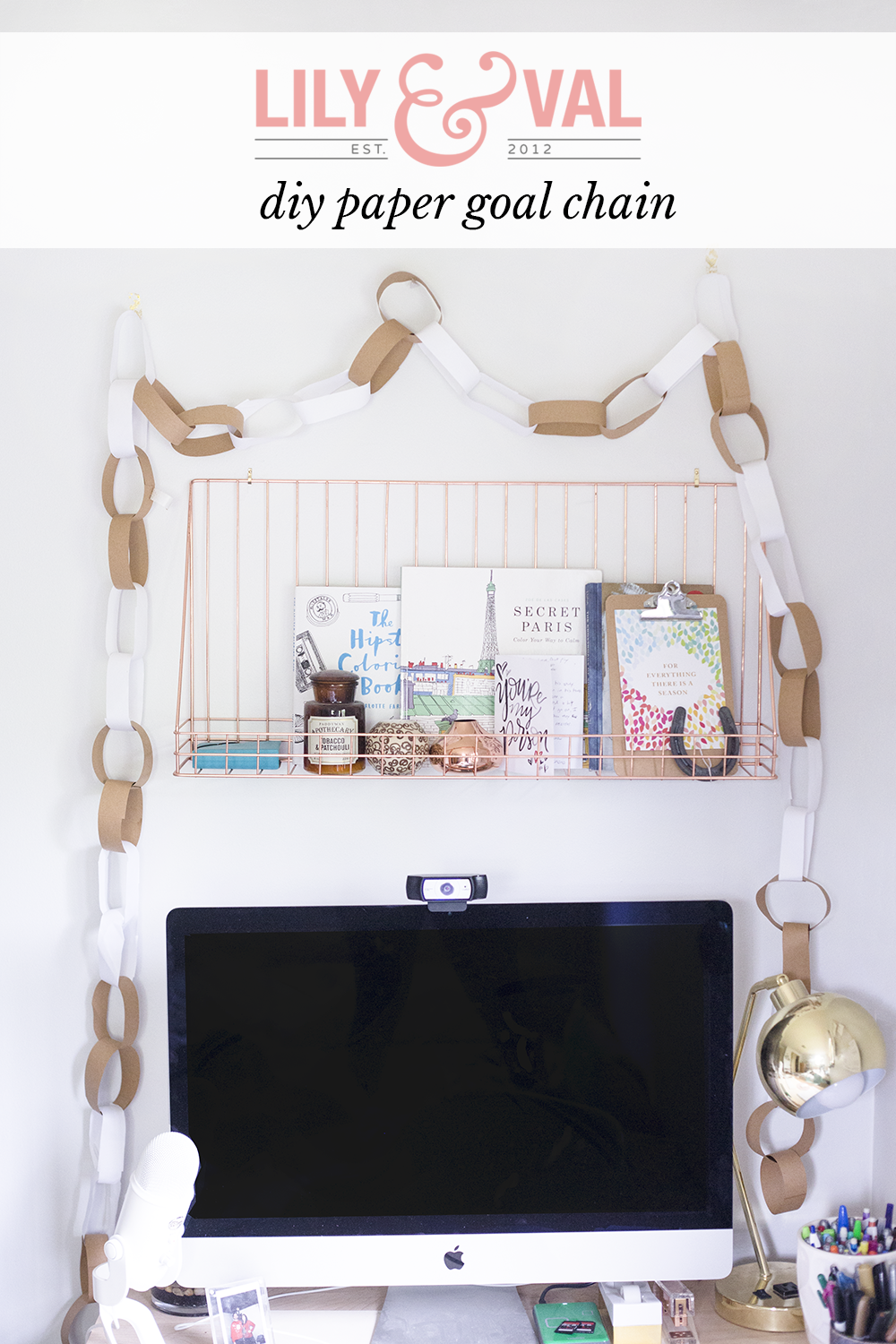 What do you think about this idea? Is it a system that could help you? We'd love to hear all about your goal setting in the comments or on Instagram! Tag us in any posts with #lilyandvalliving! And if you liked this post, pin the above image!
Find the pictured "You're my person" greeting card here.
Want more goal setting goodness? Check out our posts on how to start a hobby and using a bullet journal!
To leave you with some Tyra Banks wisdom, "Don't ever dull your shine for somebody else." You bet there's a lot of Tyra on my goal chain.