We are so excited that our brand new Lily & Val Recipe Tins are here for holiday gifting! If you want to give someone an extra special surprise this year consider making a lovely little gift set with some thoughtful items inside your recipe tin. Our recipe tins are made large enough that you can store not only all your favorite recipe cards and our beautiful dividers, but also all of your favorite pens and other helpful items that are best kept with your recipes.
In our gift set we have included some thoughtful recipe tin accessories you may want to consider including in your gift set.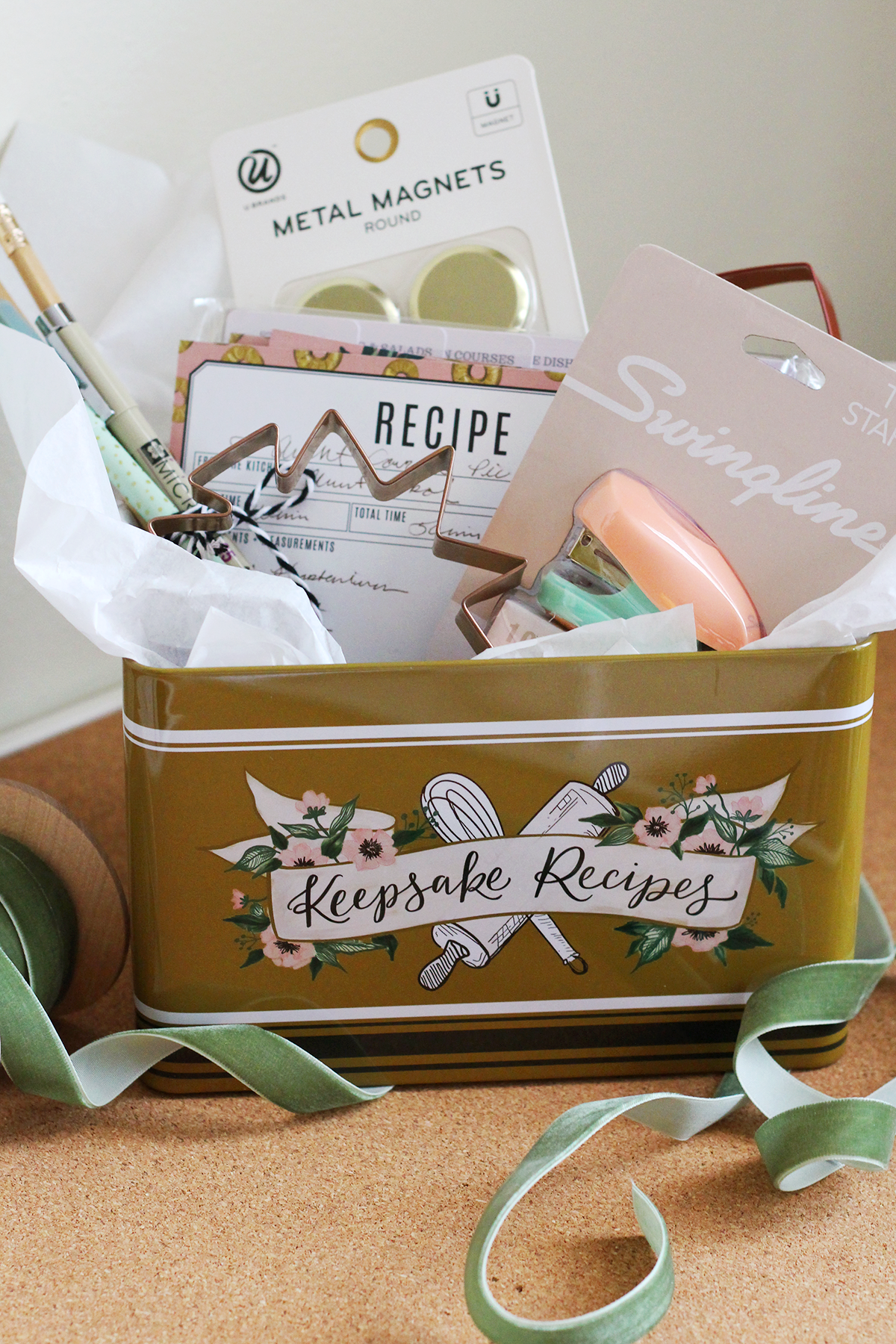 These gold magnets are a great thing to keep on hand in the kitchen. I like to use them to keep the recipe handy either on top of the tin for easy reading on on the refrigerator when prepping a meal.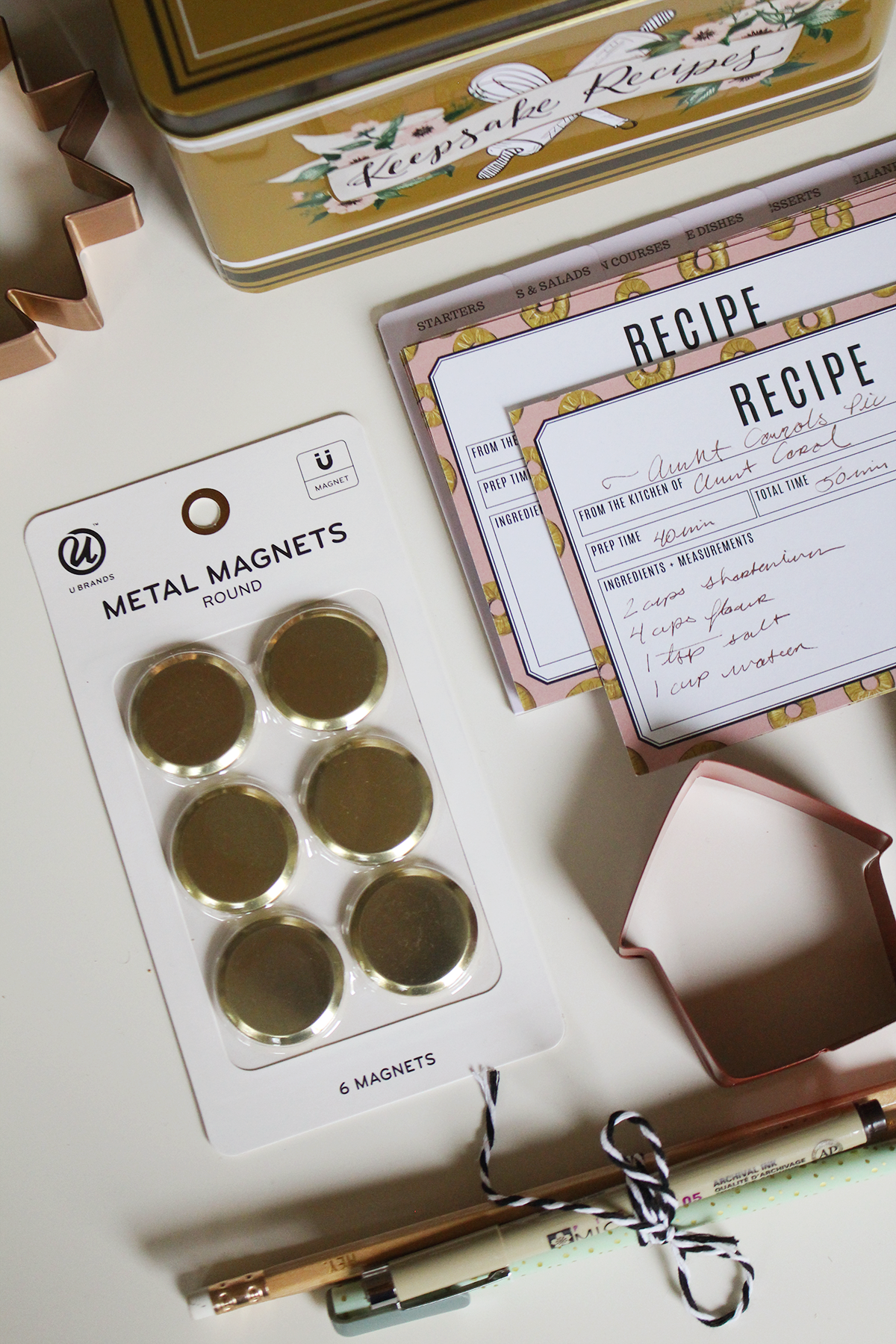 I have always found that being able to staple things in the kitchen is an often overlooked convenience. These tiny staplers are adorable, match the recipe tins, and are great to keeping recipe clippings ect. organized in your recipe tin.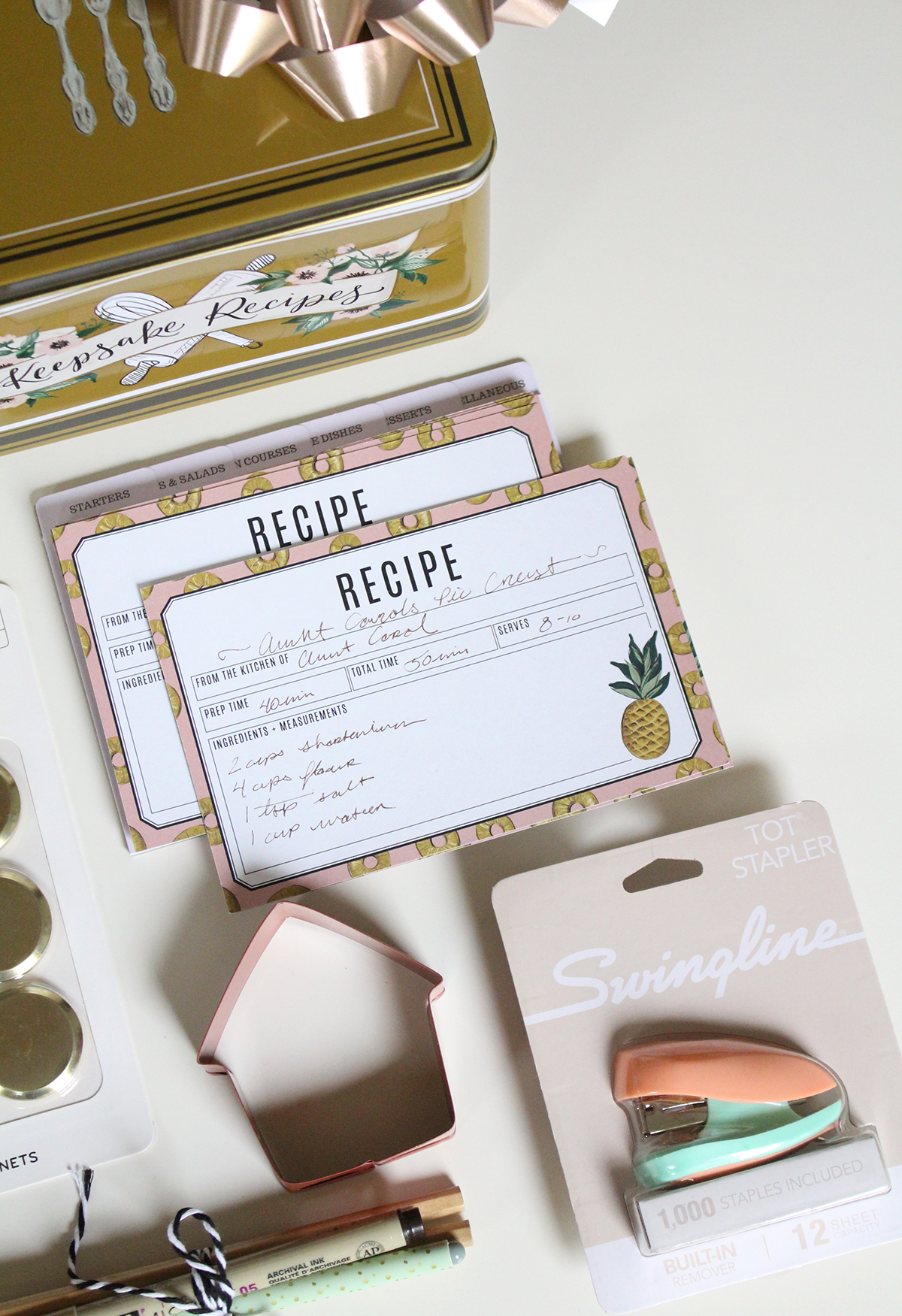 Include your favorite pens and pencils so your gift recipient always has a utensil handy to make recipe notes and changes.
All of our recipe tins include a beautiful pack of coordinating recipe cards and dividers. Take one out and include one of your favorite or most cherished recipes to get your recipient off to a great start with their new set. This is a lovely personal touch as well.
Last but not least, it is Christmas time, so why not include some cookie cutters in your gift set. We love these two beautiful options. They will be ready to make some beautiful large cookies when they receive their gift.