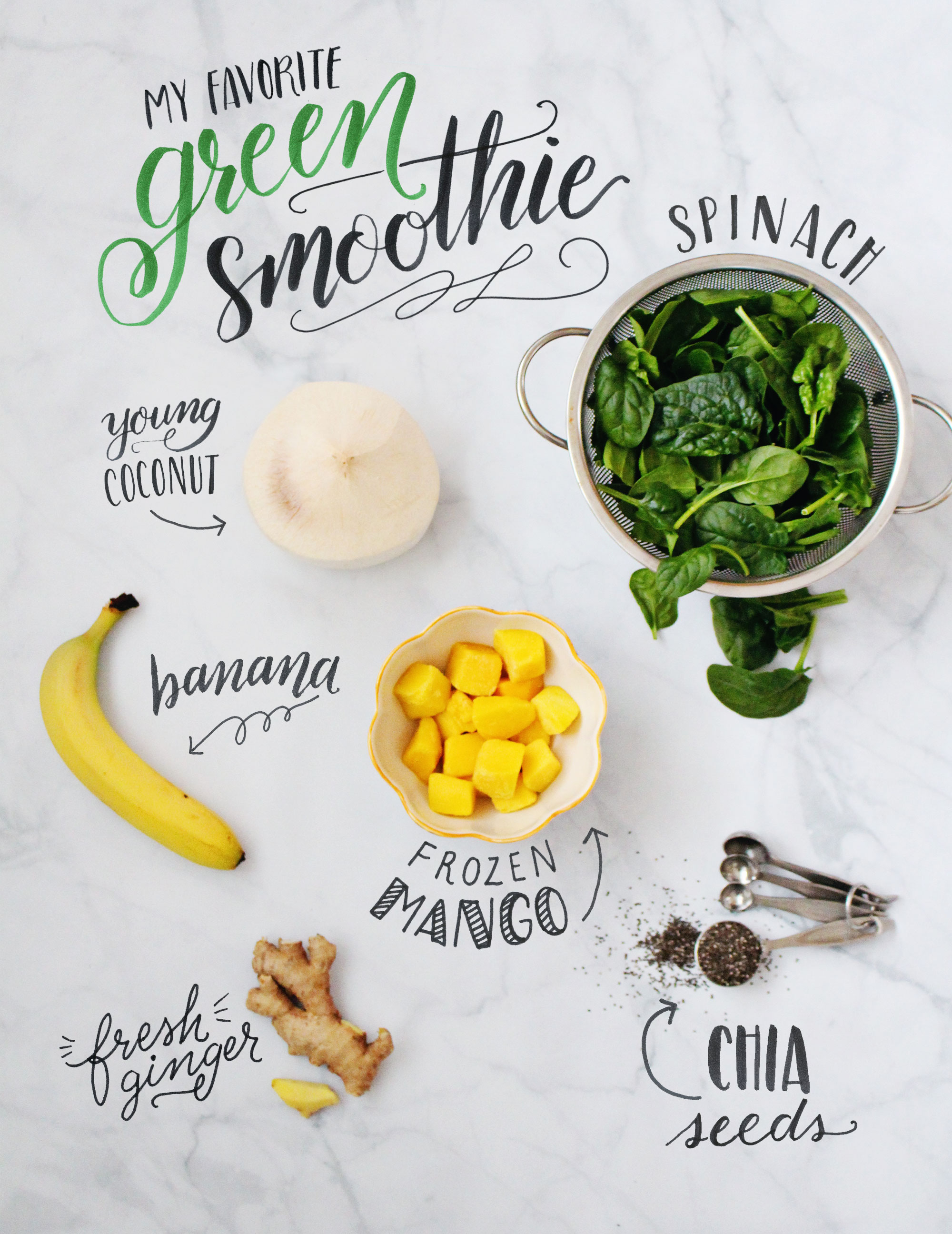 Around the time when I was planning my wedding, a friend told me about green smoothies. She talked about their benefits and how it was such a good way to easily get a nice dose of good-for-you veggies and healthy ingredients. Leading up to my wedding, I started drinking a green smoothie every morning and I've been obsessed ever since.
I've created a number of recipes and concoctions throughout the years. I've also tried juicing and really enjoy that as well. (P.S. If you're brand new to juicing and healthy smoothies, I recommend reading Crazy Sexy Juice by Kris Carr. )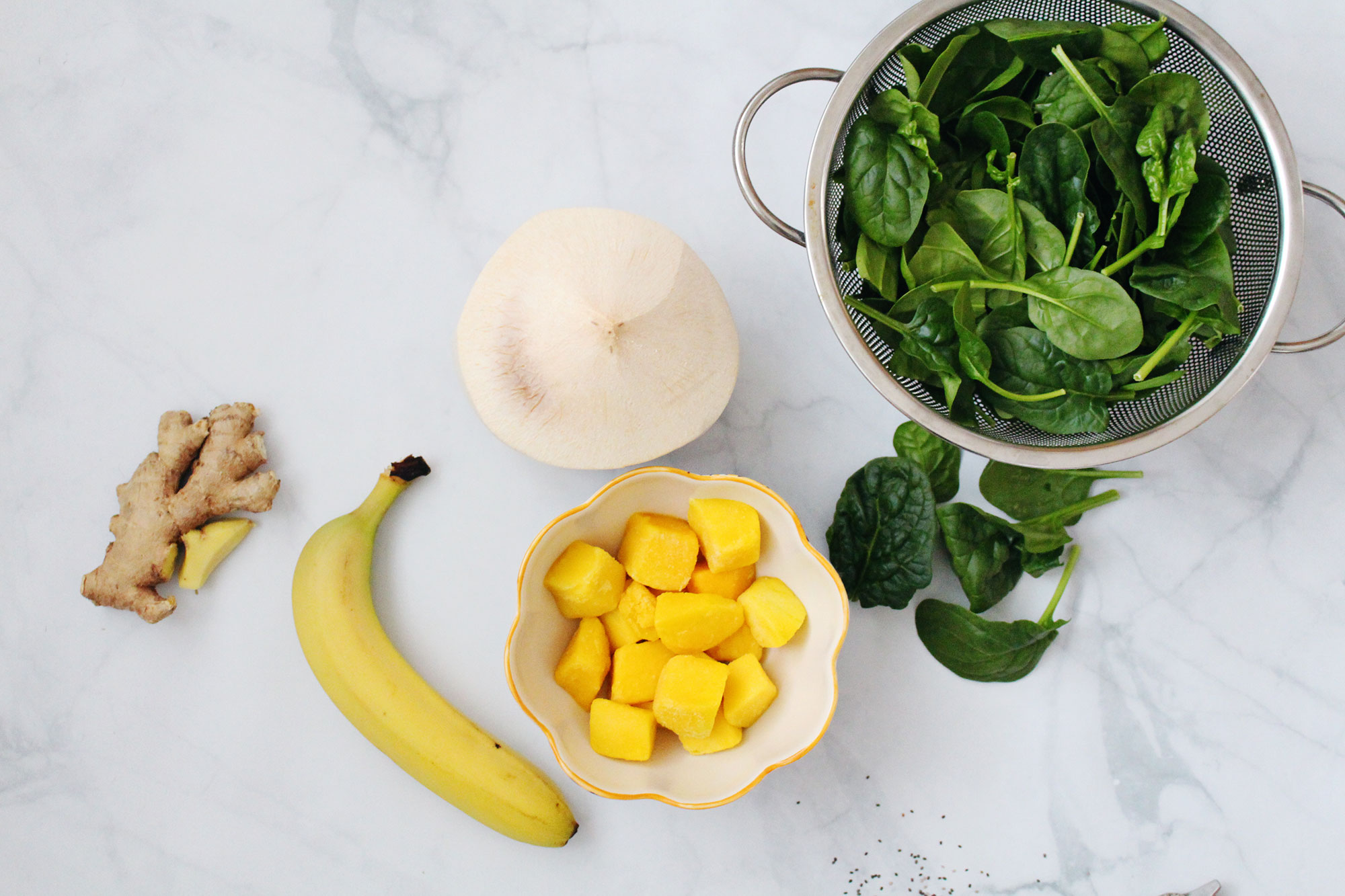 Of all the recipes I've experimented with, this one is my favorite and I find myself craving it! The flavor is tropical, but the ginger gives it an energizing kick. The recipe includes a young coconut, which intimidated me for a long time, but discovering Coco Jack on Shark Tank changed all that! This amazing tool makes opening a young coconut a breeze! If you don't like coconut or you're still on the fence about investing in a Coco Jack, no worries! An avocado and almond milk work well as a substitute!
Another thing to note about making green smoothies is that the measurements do not need to be exact. If you like more ginger, add a larger piece! Adjust each ingredient to your liking. It's really hard to go wrong! Also, the texture can be controlled by adding more or less liquid. I tend to like a thinner consistency so I often add extra.
Look at that delicious coconut meat and coconut water! Drinking coconut water straight from the coconut is a must-try if you've never had it.
My Favorite Green Smoothie Recipe (serves 2)
Ingredients:
2 huge hand-fulls of spinach
1 cup of frozen mango (I use the frozen mango in lieu of ice, but feel free to also add ice if you prefer that consistency)
1 large banana
Water & meat from 1 young coconut *
1 inch chunk of fresh, peeled ginger
2 TBSP chia seeds
Unsweetened almond milk (optional; to achieve a thinner consistency)
Directions:
Remove the water and meat from a young coconut and place in a blender. (I love my Vitamix!) Add the rest of the ingredients and blend thoroughly.
* Young coconut substitution: Use one avocado and 1 1/2 – 2 cups of unsweetened almond milk.
Enjoy!