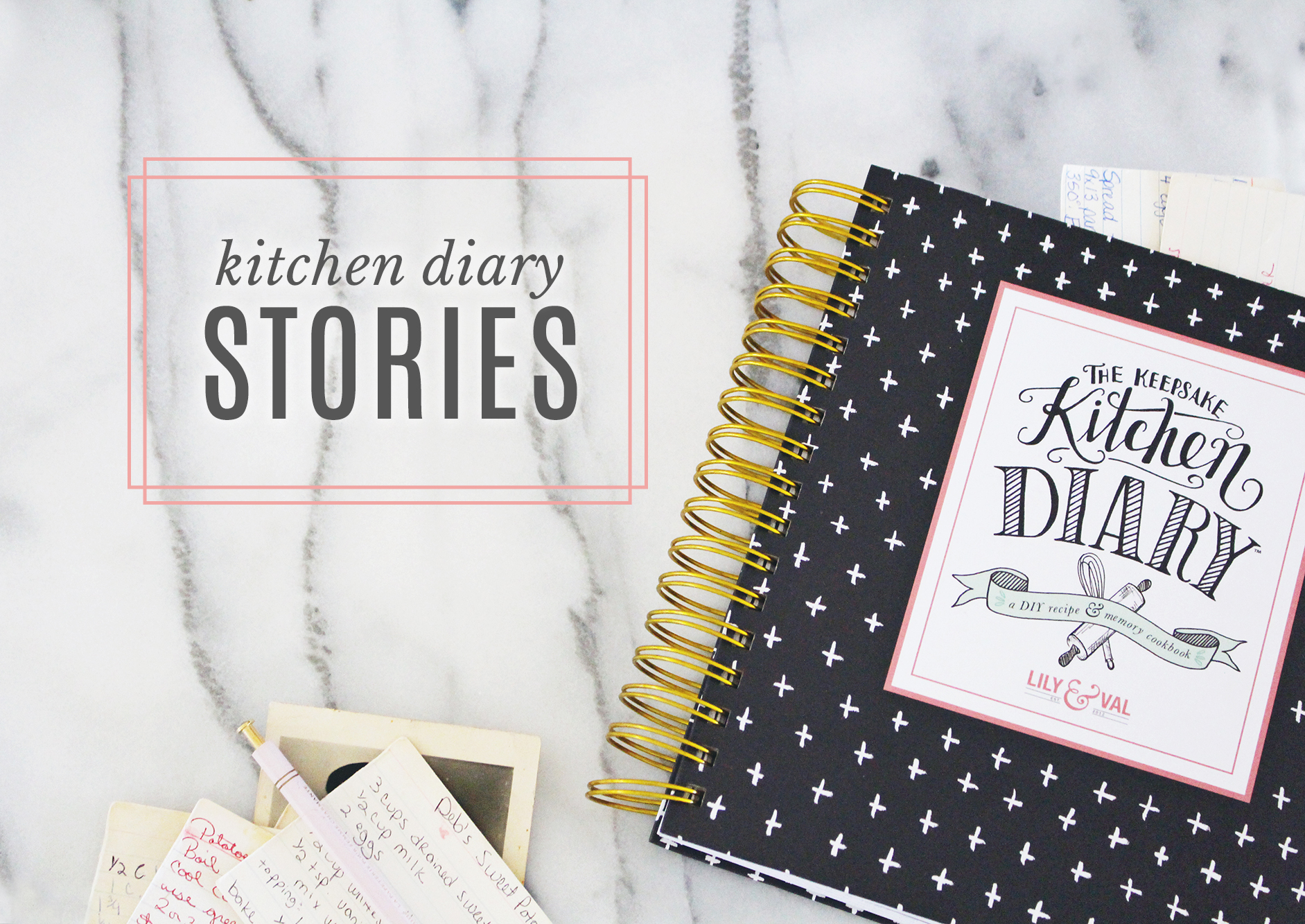 With so many Keepsake Kitchen Diaries finding their way into the homes of our customers, we love to see them cherished and filled with your family recipes. Even more, we love hearing your special memories, moments, and the stories behind the dishes you hold dear.
Katelyn is a very creative and gifted baker and Bible journaling artist . We love how she decorates beautiful spreads in her Kitchen Diary!  This recipe is close to her heart and we wanted to share it with you!
From Katelyn:
"I am a recent newlywed (June 11th, 2016!) and I married a sports fanatic! I, however, am NOT a sports fanatic, but I love loving my people through food! So I always find a new recipe to try out each game day and we spend the day eating yummy food and watching our Hogs play! This Hissy Fit Dip is named appropriately, you will throw a Hissy Fit over it!" 
"I have always been a creative person and loving creating art on any surface (canvases, wood, journals, and even my Bible) I received a Keepsake Kitchen Diary as a gift from my mom for my wedding and I have recorded a lot of my favorite recipes in it. I recently saw a picture a friend on Instagram posted where she had journaled art on her pages and I thought "duh!" I do that all the time, why not in here?? So this page is the product of that!"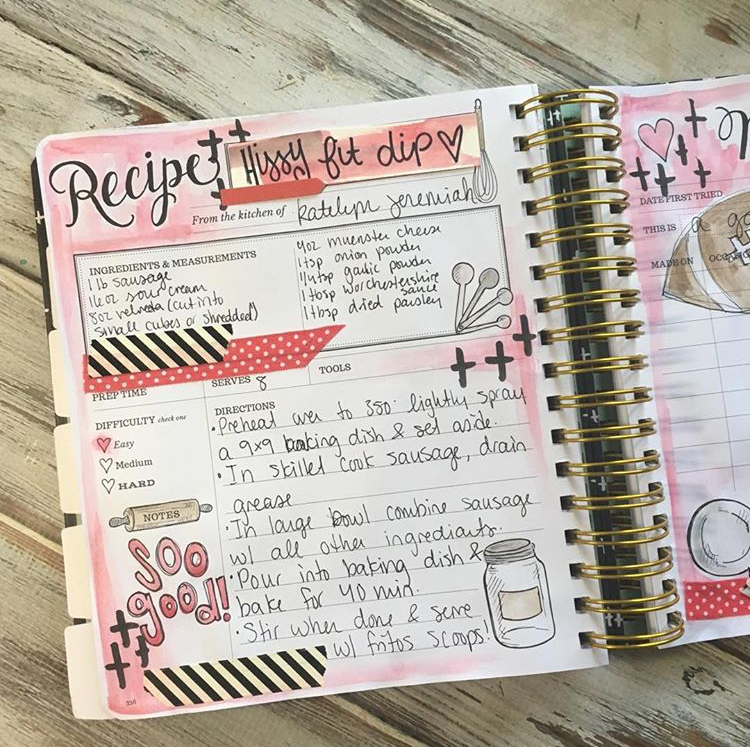 Hissy Fit Dip by Katelyn Jeremiah
Ingredients:
1 lb sausage
16 oz. sour cream
8 oz Velveeta cheese (cubed or shredded)
4 oz muenster cheese
1 tsp onion powder
1/4 tsp garlic powder
1 tbsp Worcestershire sauce
1 tbsp dried parsley
Preheat oven to 350 degrees F.  Lightly spray a 9×9 baking dish and set aside.
Cook sausage over medium-high heat in a skillet and drain the grease.  In a large bowl, combine sausage with the rest of the ingredients and pour into the 9×9 baking dish.
Bake for 40 minutes.  Stir when done and serves with Fritos scoops!